Art
Adieu, Godard: A life dedicated to art and cinema
"I only want to talk about cinema, why talk about anything else? With the cinema, we talk about everything, we arrive at everything," Godard once said.
He fulfilled his promise and lived his life just as intensely as he lived his art — dangerously and daringly.
Jean-Luc Godard was a French-Swiss film director, screenwriter, editor, critic and actor. Considered one of the most important and influential filmmakers in the history of cinema, he was born in Paris in 1930 and died on September 13 2022 at the age of 91.
Godard most famous films include A Bout de Souffle/ Breathless (1960), Une Femme est une Femme/ A Woman Is a Woman (1961), Vivre sa vie/ My Life to Live (1962), Le Mépris/ Contempt (1963), Bande à Part/ Band of Outsiders (1964), Alphaville (1965), Pierrot le Fou (1965), and Deux ou trois choses que je sais d'elle/ Two or Three Things I Know About Her (1967).
While some people refer to him as an iconoclast or even an anarchist because of his style of filmmaking, others have recognized him as one of the greatest directors of all time. Godard's films often feature characters who are alienated from society and themselves. In his films, the main character tries to break free from their everyday life by any means necessary.
A revolutionary filmmaker
French New Wave Cinema is defined by its focus on social and political issues, as well as its focus on experimental filmmaking.
Jean-Luc Godard started his filmmaking career off with a bang, using a revolutionary new style. His debut film was Breathless (1960) starring Jean-Jean Belmondo and Jean Seberg.
Godard was a pioneer alongside Claude Chabrol (who directed 'Le Beau Serge') and François Truffaut, who directed '400 Blows'.
Godard's style is known for being raw, gritty, and realistic. Godard's films have an underlying sense of chaos and confusion, which reflects how he saw the post-war world around him. He was also very interested in photography as an art form.
He loved his life and he reflected that in his films. Jean-Luc Godard had an amazing career, both as a filmmaker and as an actor, and considered himself more of an actor than a director, having said that directing was just something that happened to him rather than something he did.
His death was announced by his family and his production company on September 13, with a brief statement saying "Godard died peacefully at his home surrounded by his loved ones. No official ceremony will take place. He will be cremated."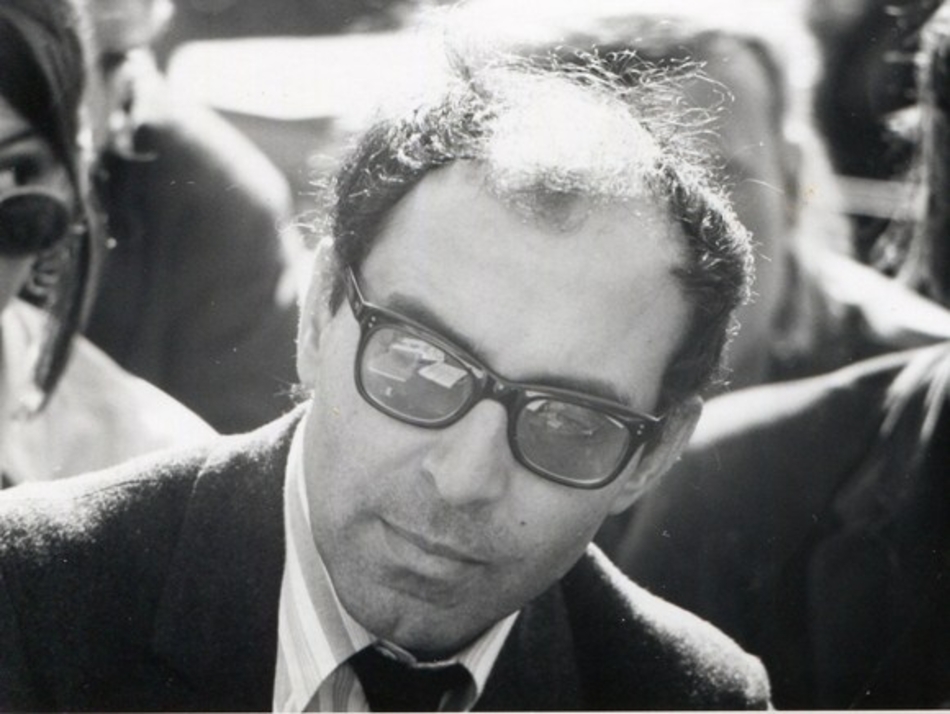 French New Wave
The New Wave (la Nouvelle Vague) was a French film movement born in the late 1950s. The movement's most significant characteristic was to reject traditional filmmaking techniques and use experimental techniques. Characters would often engage with the social and political turmoil of their time, and filmmakers would use irony in the face of existential themes, as well as low budgets and a documentary-style approach.
The French New Wave is often recognized as one of the most influential movements in the history of cinema. The critics and filmmakers of the New Wave were influenced by Italian neorealism, film noir, classical American films, films by Alfred Hitchcock, absurdism and existentialism.
Truffaut's '400 Blows' (1959) and Godard's 'Breathless' (1960) became the most known examples of the New Wave with their swift success both nationally and internationally. Both filmmakers used their real-life experiences to target a younger audience.
For Truffaut, the New Wave was "neither a movement, nor a school, nor a group, but a quality." For Godard, on the other hand, film was just a sequence of moving images, no matter how clever the use of light and shadow was. Once, during an interview, he said: "Photography is truth, and the cinema is truth 24 times per second." He believed the films he created were the result of society, he was just a medium to convey meaning even though his films often did not deliver clear messages.
Theatre of the Absurd
Godard's films would confront the audience, with characters often staring and talking directly at the camera. This was a method regularly used by Theatre of the Absurd. In Theatre of the Absurd, the audience is struck by features of anti-character, anti-language, anti-drama and anti-plot. And Godard made excellent use of this. He focused on the existentialist struggles of younger generations by creating films with no planned plots and no protagonists.
André Bazin, co-founder of Cahiers and one of the greatest critics in the history of cinema, once said that until Godard came along, the best feature films were documentaries or romantic stories. Godard revolutionised our perspective on art itself. He showed us how movies could become more than just stories on paper.
Like his contemporaries in theatre, Godard's films were structured as anti-plot and anti-character, it was in a way that he created a different structure by deconstructing the traditional forms of cinema. Breathless (1960) is the best example of Godardian films. Exhaustion, death, cowardice, love, war, and nothingness are among the main themes. Belmondo starts the film by breaking the fourth wall, and Seberg finishes the same way by stepping out of her character to attack the naïve audience.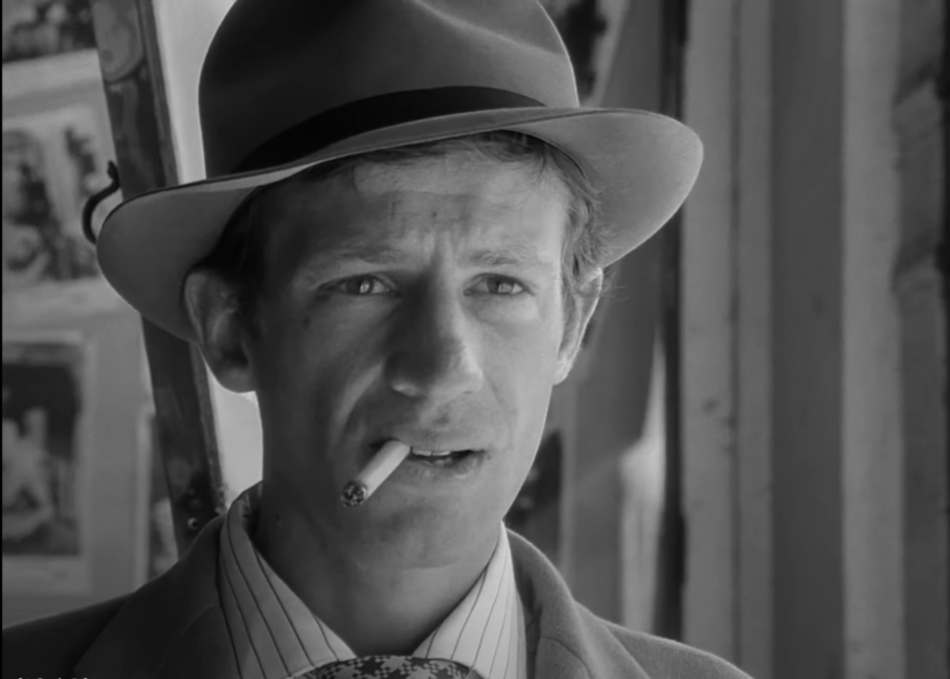 'Breathless' was not only a masterpiece due to its new themes but also a technical marvel. The jump cut technique was created during the editing of the film. Godard said he had to use this technique because otherwise the film would be twice as long.
Since they were shooting the movie on a low budget, they had to use the best scenes. Godard chose the best scenes regardless of coherency or continuity. Another reason why Breathless was a technical marvel is that Godard used a technique which can only be seen as the ancestor of dolly shots that we are so accustomed to seeing today. In several scenes, the cinematographer Raoul Cotard would sit in a wheelchair and be pushed through the setting.
Godard's success only started with 'Breathless' and continued throughout his life. Godard went on to make many more movies that have been criticised by critics but praised by audiences all over the world. These include Alphaville, which won him a Golden Bear in 1965 at the Berlin Film Festival, and Prénom Carmen (First Name: Carmen) which won him a Golden Lion in 1983 at the Venice Film Festival. Godard was awarded with Honorary César twice in his lifetime. In 2010 he was also awarded an honorary Oscar to celebrate his 50 years, but he did not attend the ceremony.
Today, Jean-Luc Godard filmmaker's influence can be seen through the works of Quentin Tarantino, Martin Scorsese, Lars Von Trier, Darren Aronofsky, Terrence Malick, and Jim Jarmusch. Throughout his life, Godard directed nearly 70 features, documentaries, shorts, and works for TV.
Once during an interview, he was asked: "Will cinema die with you?", to which he replied: "It is even the only hope I have. It gives me a purpose in life. I believed, when I was young, that cinema was eternal, but it is because I believed I was eternal."
Credits for the Main photo: French director Jean-Luc Godard pose at the Palais des Festivals © Denis Makarenko
Inspire our community
A global community of enthusiastic and curious ones. Diverse voices. Subscribe for free to share your vision and enhance our art-filled world.


To leave a comment you must
sign in