Art
All the Beauty and the Bloodshed review — A riveting must-see Oscar-nominated film fusing the personal and political
Chronicling the war the famed American photographer Nan Goldin waged against the powerful Sackler family, 'All the Beauty and the Bloodshed' is a jarring revelation of the role the owners of Purdue Pharma LP had in fuelling the opioid overdose epidemic.
More than just a biopic, this documentary, which was nominated for an Oscar for Best Documentary and was directed by Academy Award-winning filmmaker Laura Poitras, focuses on the work Goldin carried out with Prescription Addiction Intervention Now (PAIN) to expose how the Sackler family made huge profits out of marketing the painkiller OxyContin, and then used some of those millions of dollars in donations for art museums.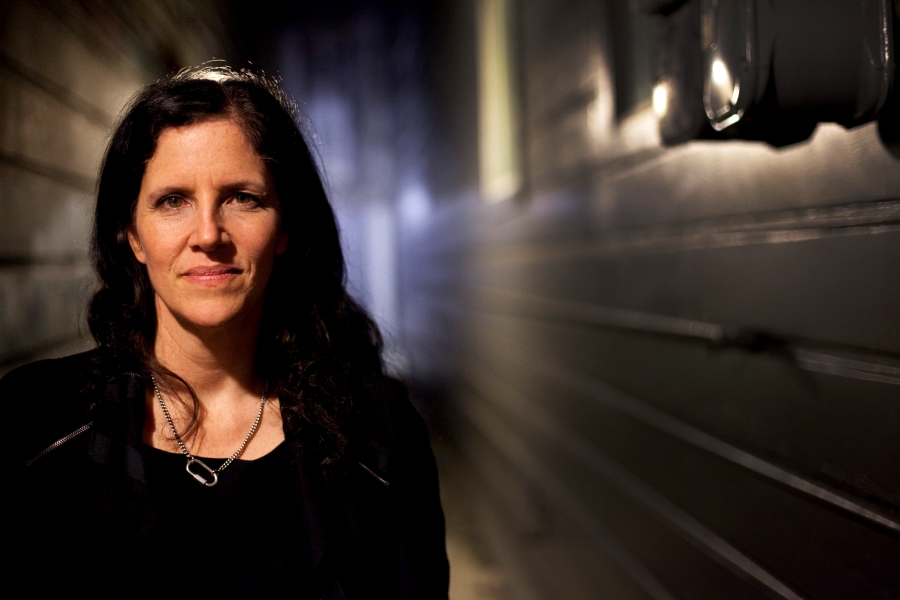 Taking on the billionaire art patrons
Film director Laura Poitras, who 2015 won an Academy Award for "Citizenfour," about Edward Snowden, traces how Goldin went from running away from her Jewish family in her teens and being fostered by other families to becoming a world-renowned artist, and then going on to challenge the family who had donated money to many of the museums where she has had her work exhibited.
To get their ear we will target their philanthropy,
was how Nan Goldin described PAIN's goal when it was founded.
Similarly to Poitras' other films, this film is about confronting power, and is politically provocative, but what sets this apart from her previous ones is that she worked very closely with Goldin, who was also a producer of the film. The film was highly collaborative, with Goldin having a final say in what would be included in the final cut.
Reflecting on the power of art and community action, 'All the Beauty and the Bloodshed' is also a film about the importance of fighting stigma. In the film, Goldin describes why she photographed queer and transgender people around her and strove to get them on the cover of Vogue magazine.
My roommates, they were running away from America and they found each other. They didn't think, 'We're pioneers or rebels,' they just were. It was about living out what they needed to live out, in spite of the reaction from the outside world,
Goldin says in the film.
Goldin is best known for her collection of around 700 images, 'The Ballad of Sexual Dependency', including raw, intimate images taken in her day to life of friends and lovers, including sex workers, trans people, and artists in New York. Her works have been shown at galleries around the world, from the Centre Pompidou, Paris to the Marian Goodman Gallery in London. She also experienced what it was like to have an opioid addiction first hand, having undergone rehab for OxyContin addiction after a wrist surgery.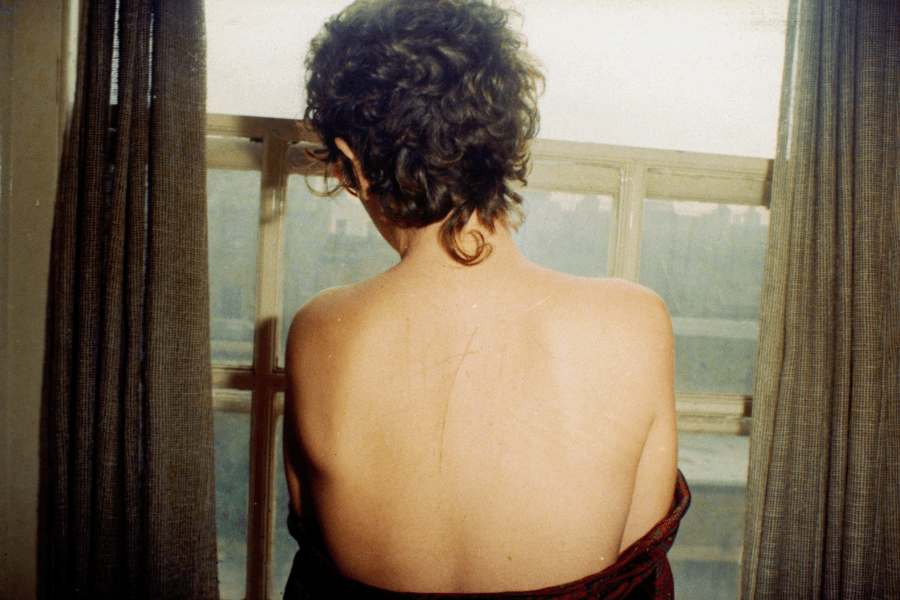 Having been close to being one in around 500,000 people who died in the U.S. since 1999 due to opioid overdoses, Goldin was determined to face the Sackler family in court and held protests at major museums like the Guggenheim and the Met. Poitras shows us how art and activism can be a powerful tool against injustice through footage of protesters lying on the floor pretending to be dead surrounded by flyers and throwing pretend OxyContin prescriptions into the air.
Another poignant scene is when the Sackler family hear the emotional testimonies of people who had lost family members over OxyContin addiction in a court-mandated video.
You created so much loss for so many people,
one opioid victim told them on the call.
It's nice to finally see the Sacklers face to face,
Goldin said, after we learn how she became addicted and ended up overdosing in 2017.
A triumphant ending
The film charts how Nan Goldin managed to have the Sackler family's name removed from major galleries and museums, with London's National Portrait Gallery even refusing a £1m donation from them. Other museums to remove their name include the Tate, the Guggenheim and the Louvre.
The Justice Department didn't do anything... So this is the only place they are being held accountable — the only place. And we did it,
Goldin tells the camera at the MET museum after discovering their name has come down here.
What makes this film so brilliant is that rather than just being a news-focused documentary or a biodoc, it uses Nan Goldin's personal experience to dig beyond the statistics and tell a harrowing, cathartic story.

Stream this documentary on HBO Max and as an Art de Vivre subscriber, explore our selection of the top documentaries to stream in 2023.
Credits for the Main photo: Self portrait with scratched back after sex (Photo courtesy of Nan Goldin)
Inspire our community
A global community of enthusiastic and curious ones. Diverse voices. Subscribe for free to share your vision and enhance our art-filled world.


To leave a comment you must
sign in