Events
An insider's view of London Art Fair 2023: community, connection, home
Following recently announced UK Arts funding cuts and the cancellation of two other art fairs in London, Masterpiece and the Art & Antiques Fair Olympia, this year's London Art Fair (18-22nd January) at Islington Business Design centre was under pressure to attract collectors and visitors in numbers amidst a worrying fair landscape.
Commercially, art fairs draw together galleries, dealers, collectors and artists, providing a crucial platform for emerging exhibitors and driving revenue for more established gallerists. Yet at its heart, is a space for community and a home for great art and art lovers to connect. Themes of community, connection and home pumped life through an exceptional line-up of over 100 leading galleries from across the globe at this year's London Art Fair 2023.
Home: Identity, Community, Memory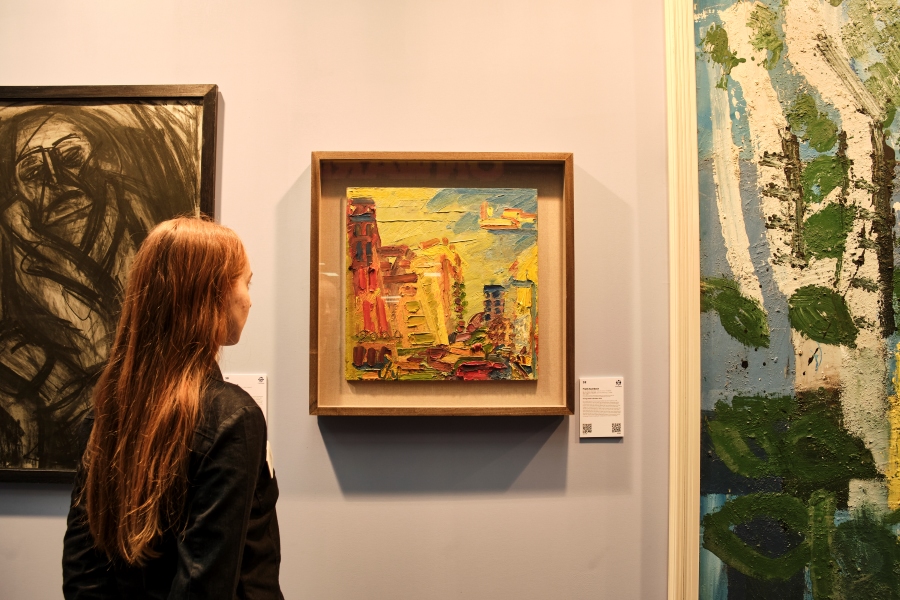 Official museum partner for the London Art Fair, Ben Uri Gallery (London, UK) placed home at the centre of this year's exhibition Art, Identity, Migration. Ben Uri is an 85-year old institution that has transformed from a Jewish community art society into a museum holding the work of immigrants born in 45 different countries. This year's display presented highlights from the permanent collection, exploring three waves of migration to Britain. Navigating concepts of displacement, Güler Ates' Home Performance 1 (2014) was a standout piece alongside Lancelot Ribeiro's King Lear (1964).
Established in 2020, Wilder Gallery's (London, UK) exhibition of Lydia Baker's utopian and matriarchal work recalls the seminal work of Georgia O'Keefe, with a softly ethereal and warmly maternal series of landscapes that
echo the interiors of bodies and fluid figures [that] adaptively root themselves back into nature.
Earth as our primary home provided a recurring theme for galleries, as Siger Gallery (London, UK) featured artists reutilising discarded items from consumer society to warn of the potential for
unchecked growth of abandoned sites and materials…to enmesh and engulf not just the natural world, but humanity itself.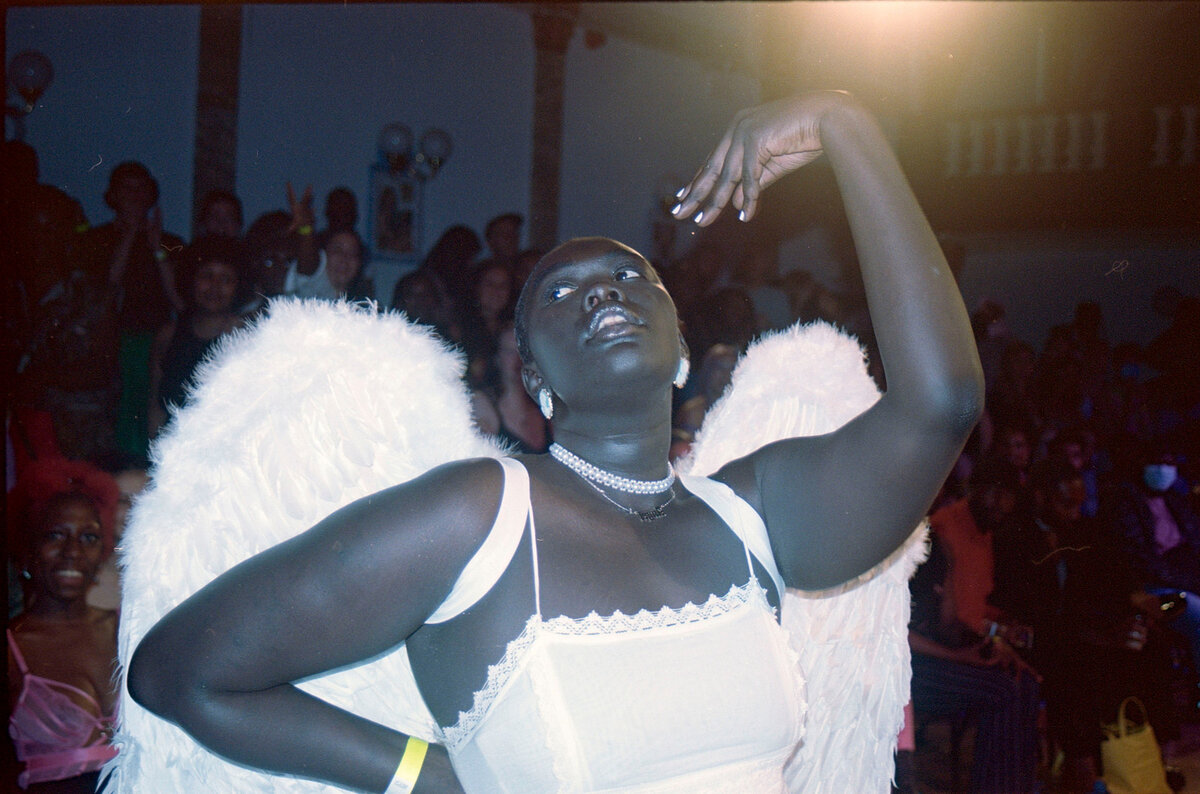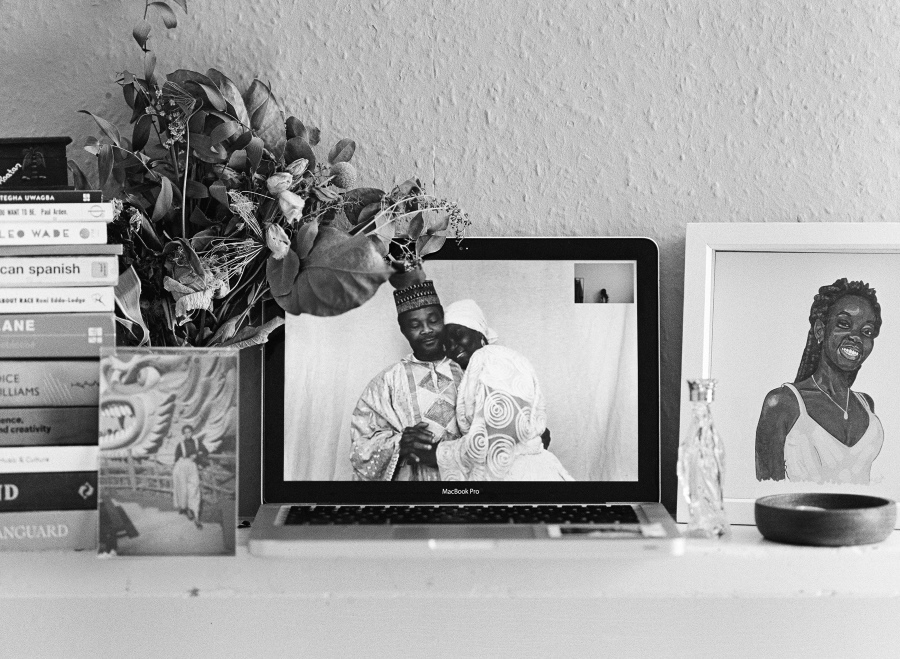 Photo 1 - Adaeze Ihebom, The Artist's Room, 2022 © Adaeze Ihebom. Photo 2 - Bernice Mulenga, Orpheus Jay, friends on film, 2021. Photo 3 - Rubee Samuel 'Ile away from Uno, Featuring, Mr & Mrs Samuel' 2020. Courtesy of the artist LAF.
London Art Fair's annual exhibition of contemporary photography, Photo50, presented Beautiful Experiments for its 2023 edition. Curated by Pelumi Odubanjo and Katy Barron, the exhibition platformed multigenerational women photographers whose practice engages with their diasporic heritage, exploring
domestic life and the home as not only a physical place but also a space of memory and generational exchange.
Here, home is explored in all its facets - a safe space, a queer space, a space of isolation and a place of memory, home as non-physical, home as both real and imagined to
disentangle the lexicon of the home from it's traditionally quiet, pliant, and feminine position.
Bernice Mulenga's on-going series #friendsonfilm explores friendship and queer communities as a space of
security and care where self-expression is encouraged and there is freedom to be oneself.
Maxine Walker's series Front Room (1987) was a similarly visceral piece, affecting in its use of slide projection to evoke the ghostly texture of memory and nostalgia for home.
Encounters: Artist, Art, Muse
An exciting new section of the art fair, Encounters (curated by Pryle Behram) exhibited work in response to the duality of the word as both 'a meeting between people and/or things, especially when unexpected' or a 'confrontation between opposing positions'. Inspiring a fascinating display of friction and fusion, Encounters was a liberating lens through which to explore a myriad of relationships; artist, self, art, viewer, even textures and mediums. Both OtherLandz (UK) and the Black Dwarf Gallery (Bydgoszcz, Poland) used this theme as an opportunity to reclaim the female body from how it has traditionally been encountered in art, as a bold and slightly punk response to the theme.
Another under-explored relationship is that between artist and muse, examined as part of Platform 2023's exhibition Reframing the Muse (curated by Art Historian Ruth Millington), in which the subject is reclaimed in a narrative that
celebrates the contributions of artists' remarkable, real-life models.
Stand-out work from the collection includes Steve des Landes' Adam and Eve (2022) and Carla Kranendonk's Couple in Balance (2012).
Practicing Hope: Art as Collective Action
Whilst art is a perfect medium to explore concepts of relationships, connection and home, art as community itself is a vital practice. On Saturday 21st Amal Khalaf, Director of Public Programmes at Cubitt Gallery (London, UK) presented Bigger Picture: Art Institutions in a Period of Social Change, a discussion on re-thinking the possibility of art as an intentional, radical and political community practice and cultural space. Cubitt, an artist-run cooperative based in London consisting of a non-profit gallery, education programme and 32 low-cost artists studios, is a great example of an art institution creating an anti-hierarchical, anti-elitist, accessible space for artists of all backgrounds to support collective work.
The potential for art institutions to thrive as spaces of collective action, community and cultural exchange is something we'll see more of in the future as a political response to widespread cuts, closures and general post-pandemic disconnect. Jealous Gallery (London, UK), a regular partner for the Tottenham and Hornsey Food banks, returned to the London Art Fair this year with a similar theme of connection and separation, reminding us that art can be a powerful mirror to society, but also a crucial part of it.
Other noteworthy galleries from this year's fair included; Blond Contemporary (Middlesex, UK), Artistellar Gallery (London, UK), Shame Gallery (Brussels, Belgium), ART MÛR (Quebec, Canada), Fiumano Clase (London, UK), Art Gallery O-68 (Gelderland, NL) and David Messum (London, UK).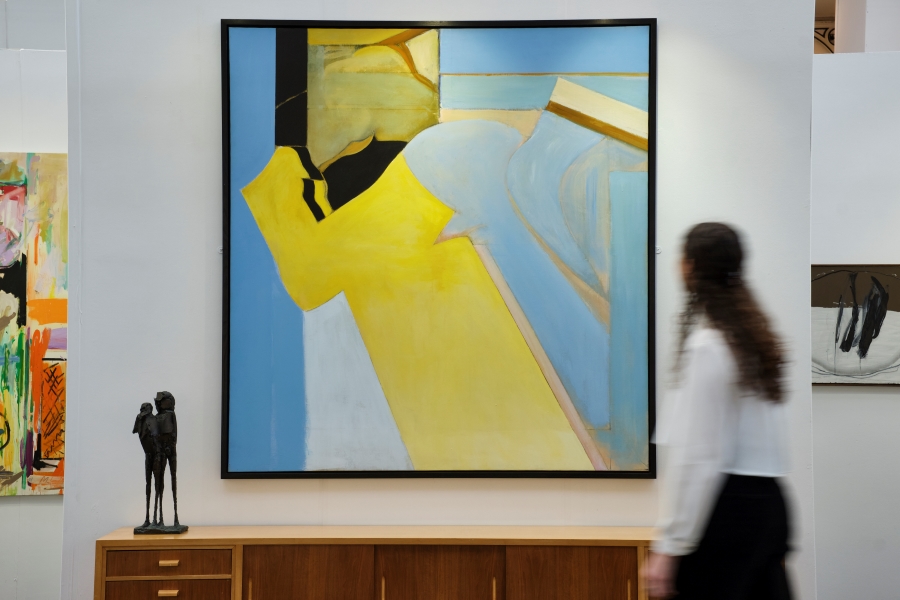 Credits for the Main photo: Blond Contemporary, London Art Fair. Photography by Mark Cocksedge
Inspire our community
A global community of enthusiastic and curious ones. Diverse voices. Subscribe for free to share your vision and enhance our art-filled world.


To leave a comment you must
sign in