Insight
An interview with curator Daniel F. Herrmann on Lucian Freud: New Perspectives
The artist Lucian Freud once said: "I go to the National Gallery rather like going to a doctor for help."
To find out all about the major National Gallery show marking the centenary of the birth of major 20th century artist Lucian Freud, which runs until January 22, we spoke to Daniel F. Hermann, the National Gallery's Curator of Modern & Contemporary Projects.
Daniel told us about why Freud is still so relevant today, how the artist's work developed over the years, and what he hopes the public will take away from the exhibition.
What is the show's main purpose?
At the National Gallery we try to tell the story of the tradition of Western European painting from roughly 1200 to roughly 1900. But it's also our job to tell the story of painting throughout the 20th century and the 21st century, and of course to do that you have to talk about Lucian Freud. Lucian Freud is really one of the most important figurative painters, not just from Britain, but of the 20th century. He's very well exhibited and there have been a number of excellent exhibitions in the past but Freud has very often in the past been overshadowed by his name, by his fame. He was the grandson of Sigmund Freud, the father of psychoanalysis, and Freud himself was always very prominent in the British newspapers and the British tabloids. So we wanted to look at Freud's work on the occasion of his 100th birthday and see how his painting holds up and why his painting is still relevant today.
How does the exhibition reflect his relevance today?
We show Freud's very early works and how the work of an artist whose commitment to painting was really second to none developed. People often talk about artists, and particularly painters, as geniuses who were fully formed and kind of fell from the sky, and then we all revere their work. Freud was incredibly talented, but also incredibly hard working and striving to always discover something new over the course of 70 years. When I talk to contemporary artists now, or to young artists, they are amazed by the variety of painting that they can see in the work of an artist like Lucian Freud, and how he dared to try out new things, and how committed he was to his work to the point of making quite some sacrifices. He deliberately described himself as a selfish man. That commitment is important.
What was it about his work that attracted the most criticism?
If you look at the 1960s, 1970s in the United Kingdom, abstract art was very popular and then we saw the rise of Pop Art, performance art and conceptual art, all being developed by extremely talented artists all over the world. And in Britain, Freud had nothing to do with that. He wanted to paint, and he wanted to paint in a figurative way. He was criticised for being conservative and he was committed to painting despite that. It allowed him to develop new ways of working and achieve heights of painting that I find fascinating.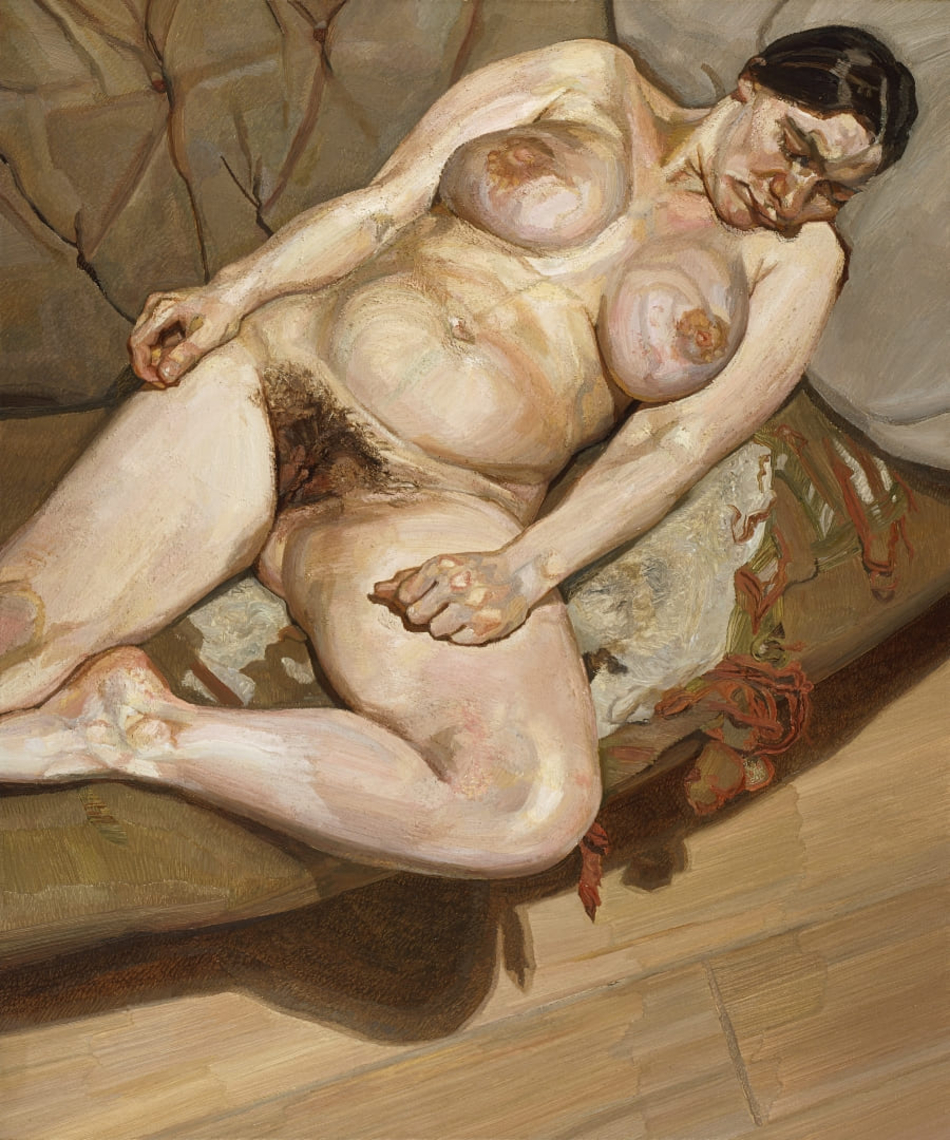 We can see that in his late work, large formats of very often sitters with non-traditional, or non-normative bodies. They're not idealised bodies. It was fascinating for our exhibition to see how much Freud revelled in painting these non-normative bodies, and in celebrating the differences of the human form. That very often strikes people as 'not beautiful'. I believe Freud makes them beautiful, even though they might not strike us as fashion models. That is very important to contemporary artists today.Another aspect that became very interesting for us is to look at how Freud has been talked about, and how the language of talking about Freud has evolved.
You talk about those new perspectives in your book, published by the National Gallery, ​​which includes interviews with leading contemporary artists.
Yes, we have a wonderful catalogue in which we brought new voices to the fore, including scholars on Freud and prominent artists. We have included, for instance, the New York art historian Maria Loh, a Renaissance scholar and an expert in Titian, who is able to apply that knowledge to an artist of the 20th century, which is very exciting. We were also thrilled to be able to interview artists such Tracey Emin and Chantal Joffe to have them articulate what their journey with Freud was and how they relate to Freud's works as practising artists. And I think hopefully, we bring a couple new ideas to the table and different ways of looking at Freud and his work.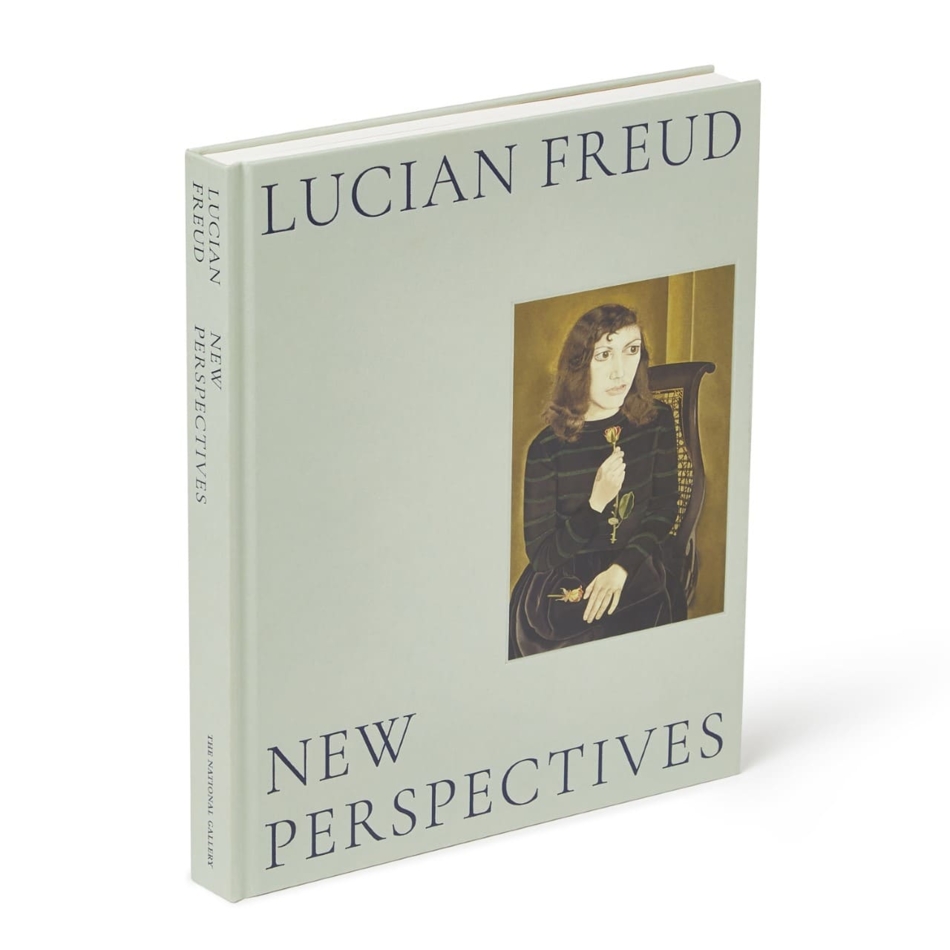 Are there any ideas that surprised you the most, or caught your attention?
We are lucky in so far that by exhibiting seven decades of Freud's practice we really get to see his development as an artist, and we can, I think, reassess a lot of things. So, for instance, I think the aspect of time in Freud's work has become more important to me. Because Freud is such a good figurative painter people often assess his paintings as if they were photographs. As if they were momentous, immediate snapshots of reality. And a painting is not a photograph. Freud's paintings sometimes took 8 months, 10 months, a year, more than a year to complete and during that process of painting, he would repeatedly and continuously meet with the sitters. He would reassess the painting, he would reassess the composition, and all of that time that is spent in dialogue with the sitter feeds into the painting that we see. While it looks to us like a single moment, it is actually the culmination of several days, months, years of work, and of discussion, of collaboration, of interaction between sitter and painter.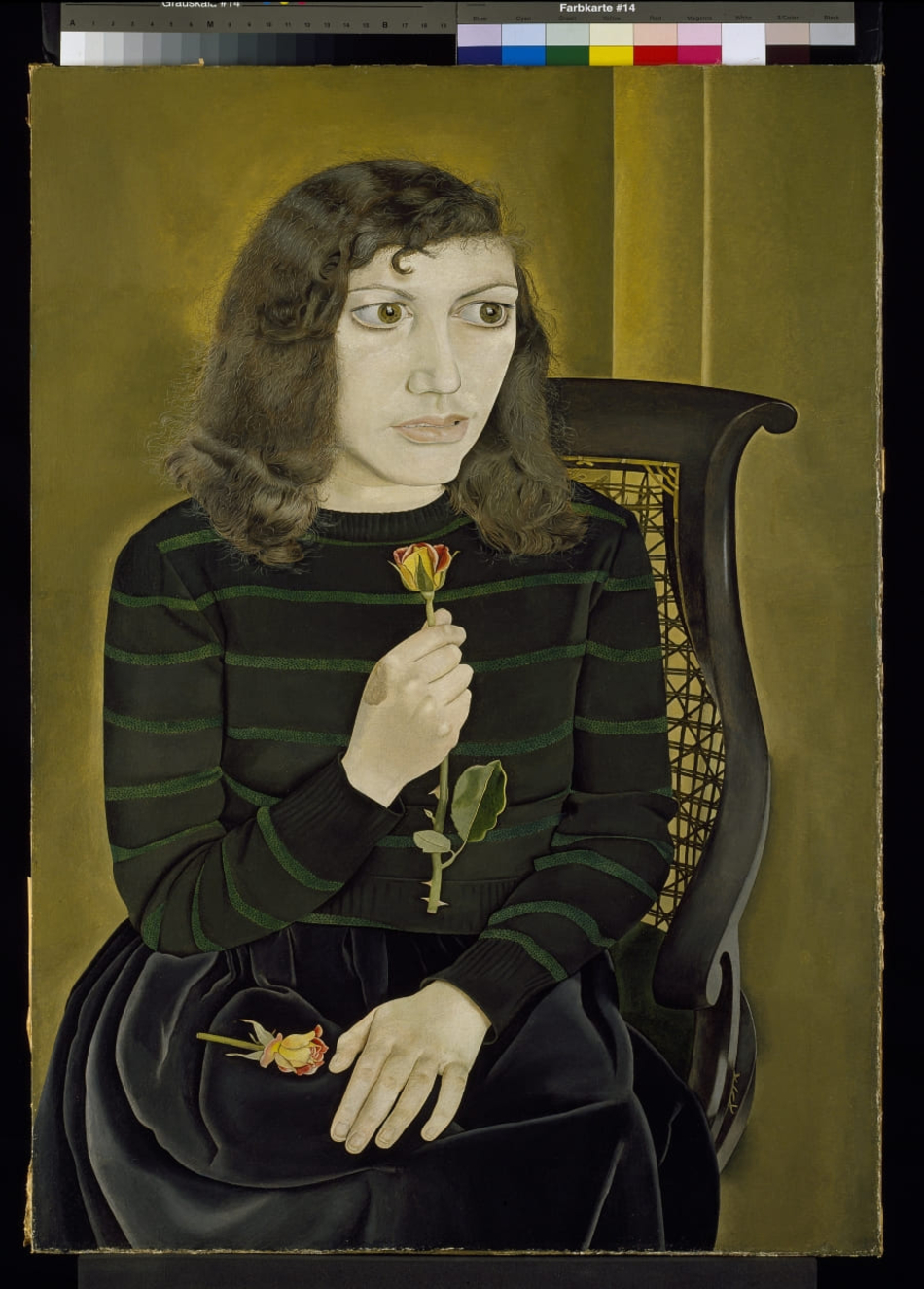 The show features early works such as 'Girl with Roses', as well as his latest works. Can you tell us how his work developed over the years?
We can see in his early work especially, that he is really trying to master the canvas. He's making these beautiful gorgeous paintings with a high amount of detail in the tradition of the Northern Renaissance. 'A Girl with Roses', which is now owned by the British Council, is a real masterpiece, it shows the amount of detail that he paints, every single brush stroke almost eliminating the artist's hand. And then in the 1960 that changed. He actually starts to emphasise the brushwork, and he starts to emphasise the artificiality of the paintings as the result of an artistic process. There's the famous portrait of the Queen, which is in our exhibition. The painting is remarkable, because here a painter chooses to portray the power of the sitter. He emphasises every single brush stroke in that painting. The artist decides the best way to represent the most powerful woman in the country is through emphasising his own presence in that representation, his own skill and power as a painter. That belief and that trust and the power of paint and painting is really glorious to see, a joy to behold in the work of Lucian Freud.
Why do you think that he chose to become more present in his work?
I think with age and experience he trusts his own skill as a painter more and more, and that trust in painting as a medium and as a discipline becomes a cause of celebration, and he increasingly relies on his own skill more and more. It's just a show of confidence as well as real love of painting.
Figurative art is in vogue now and contemporary artists are redefining this style. Why is it important for us to look back on the work of this major artist?
In the past 10 years figuration has really experienced a resurgence especially among younger artists due to questions surrounding the human body and more and more interest in how we represent the human form in ways that are truthful. Freud was so skilled, he was so intense in his commitment to painting. Freud painted his works by being an incredibly acute observer. He spent a lot of time looking at the tiniest details and in our society nowadays we are so used to ubiquitous images. We're exposed to such a flood of images. left, right and centre. We carry a phone on us on every bus, at every street corner, and we hardly ever look for a long time with intensity and acuity and observation. An exhibition and a work like that of Lucian Freud lets us revel in the joy of slow looking and actually look at details, and I hope that visitors have a chance to do so with our exhibition. But then also take that idea of 'slow' looking back into their own daily lives and enjoy looking at the world in a different way, with a bit more intensity.
Was it a challenging show for you to organise? Seeing as it involved over 60 loans from different museums and private collections around the world.
We're very, very lucky. We have more than 60 works in the exhibition here in London and during an anniversary year like the 100th anniversary of an artist there's always a lot of interest in an artist's work. And of course there are lots of exhibitions of Freud in the world. So there's a lot of demand and the logistics of putting an exhibition together can always be complicated. However, working on this exhibition, together with our colleagues in Spain and under the guidance of such wonderful collaborators as David Dawson [Freud's former assistant and director of the Lucian Freud Archive] has been real joy and I've been quite humbled by the generosity of the lenders.
There have been various major shows on Freud (the National Portrait Gallery in 2012 and the Royal Academy of Arts in 2019 among others). How is this show unique and different to previous surveys of his works?
The key difference is that we are not necessarily looking at biography as the main point of interest in Freud. Very often Freud has been looked up through the lens of biography. That's wonderful. But that's been done and it's always the foundation that people build on. What we have sought is to contextualise Freud within the context of history and new ideas. And that brings out different aspects of his work that have not really been looked at before.
Curious to delve into other artists who changed the artworld? Discover six female artists who changed the art world in 2022 and how Frida Kahlo became such a celebrated artist.
Credits for the Main photo: Lucian Freud
Naked Portrait II
1979-1980
Private Collection
© The Lucian Freud Archive. All Rights Reserved 2022 / Bridgeman Images
Inspire our community
A global community of enthusiastic and curious ones. Diverse voices. Subscribe for free to share your vision and enhance our art-filled world.


To leave a comment you must
sign in