Art
Artists unveiling artworks to support Iran's women-led protests
Recently, New-York based Iranian artist Shirin Neshat unveiled a striking digital artwork in both London and LA in support of Iran's ongoing protests.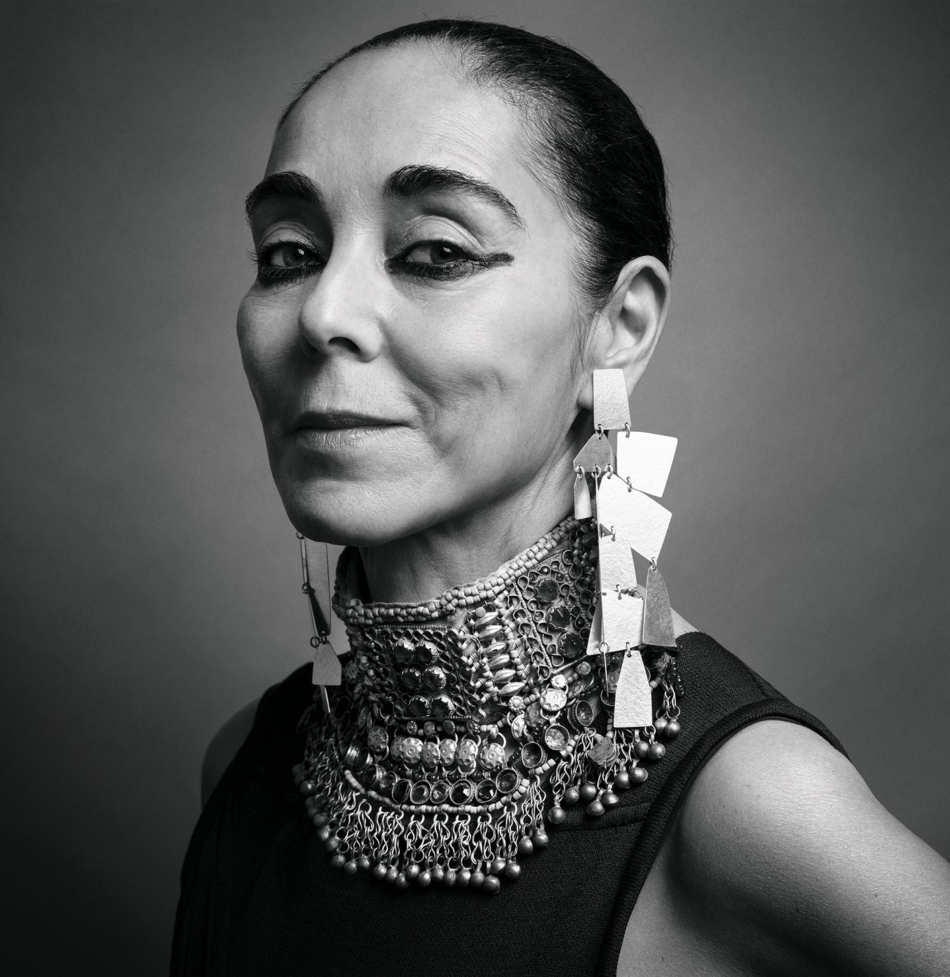 The death of 22-year-old Mahsa Amini, who fell into a coma after she was arrested in Tehran by the morality police for allegedly breaching the country's dress code for women, has led to nationwide protests and over 108 people have been killed in Iran's crackdown.
"For me," Neshat said in a statement about the piece, "the meaning of the text and the bullets [in Moon Song] suggests the modern and contemporary reality of Iran, while the paisley and other floral motifs are symbolic of Iranians' rich ancient Persian history."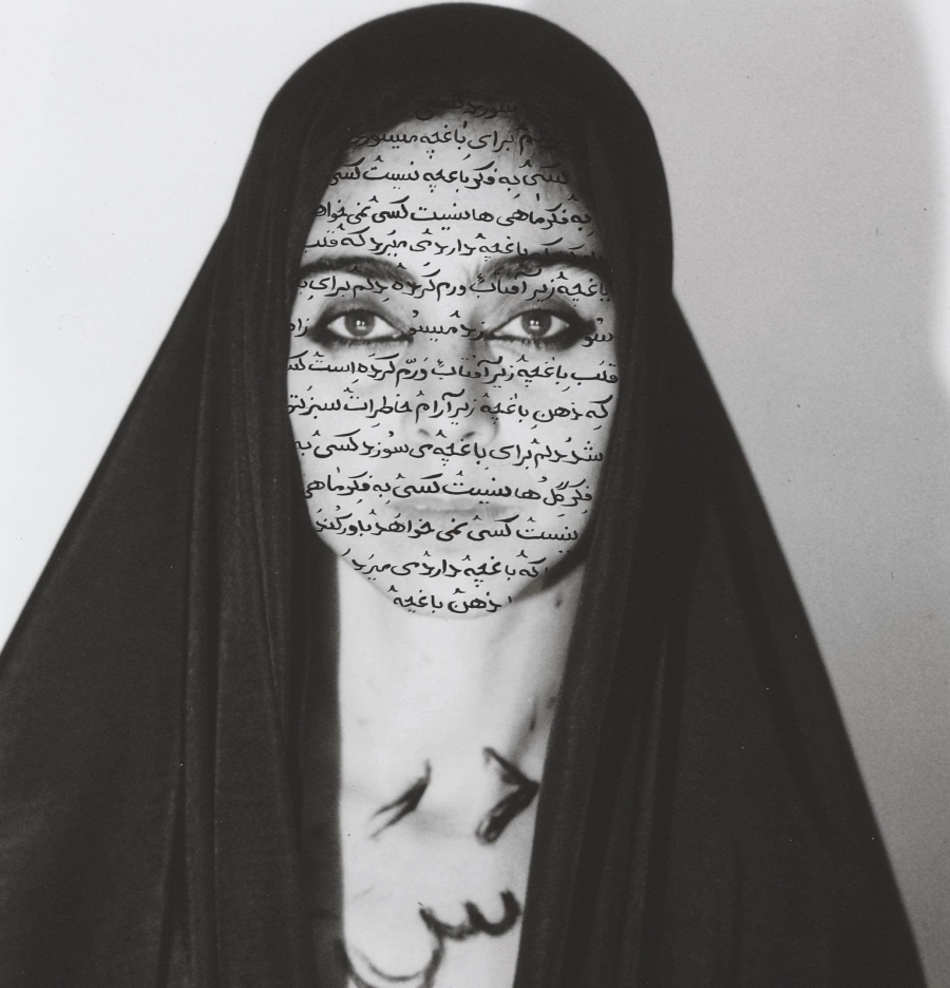 Titled 'Woman Life Freedom', the series was planned by the digital platform Circa. The New-York based artist is also selling a time-limited print, with 50% of proceeds being donated to Human Rights Watch to support the cause. These prints can be purchased until October 30 and measure 297mm x 117mm.
Shirin Neshat, also said in a statement: "As an artist devoted to making art that resonates to her people in Iran and internationally beyond just the art world, it feels like a perfect fit to work with CIRCA whose main premise is to make art accessible to a larger public, particularly in a time of crisis when people are looking for meaning and hope in the midst of chaos and political injustice."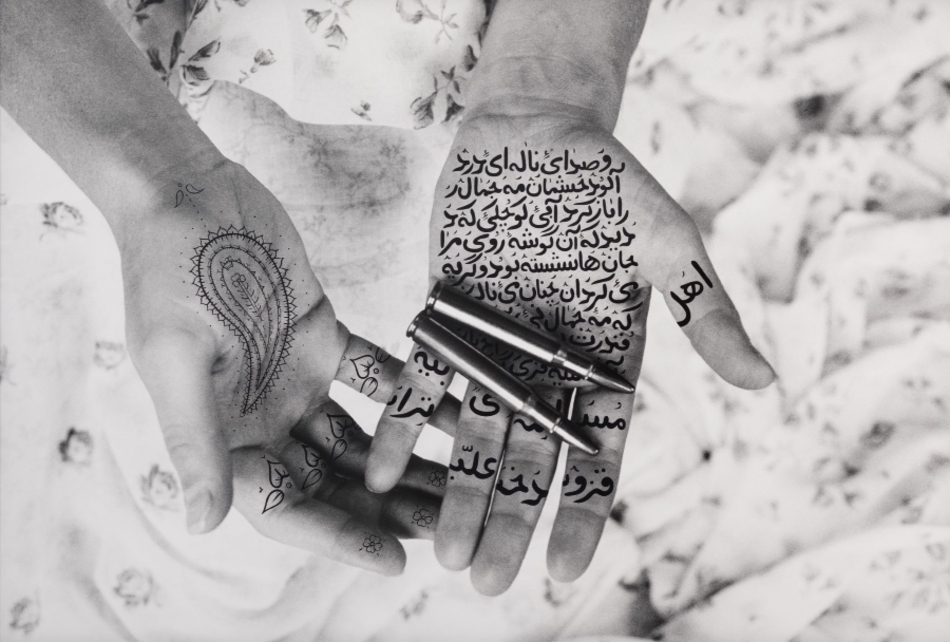 The artist is also launching her first non-fungible token (NFT) collection at London's Frieze art fair, featuring 'A Loss for Words' — 10 black and white images depicting hands praying, with Iranian poetry, handwritten by Neshat, shown on their palms. While she had already planned this series before Amini's death, the series represents how Iranians have been living under a state of oppression, without the basic right of freedom of speech.
Other Iranians using art to protest
Artists around the world have been triggered by Amini's death, and are using their craft to protest this tragic incident.
Iranian graphic designer Jalz has drawn on the Azadi ("Freedom") tower — an iconic 20th century building in Tehran built under the last Shah.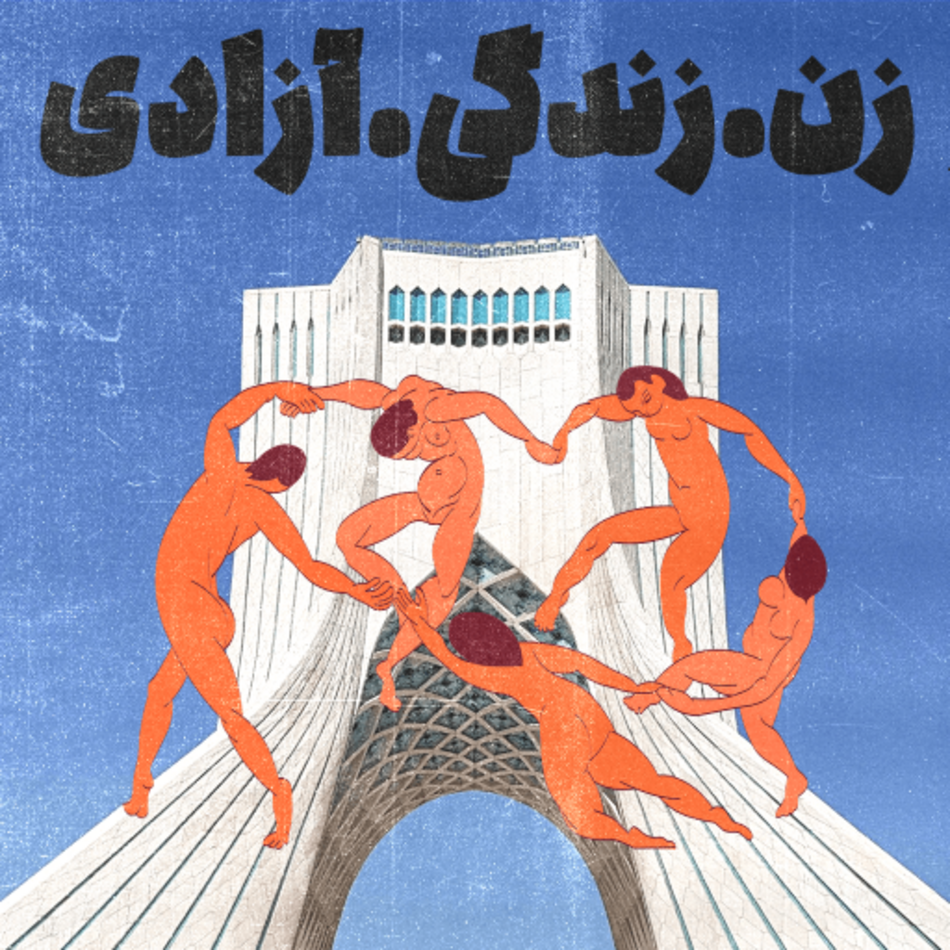 "In this work, I tried to show the liberation of emotions in Iran," Jalz told Art de Vivre. "Despite the major changes and developments in Iran, nude collages are not made by artists due to high censorship. I tried to bring the change of developments to Persian posters as well."
Earlier this month, another artist - who remains anonymous - created "Tehran in Blood," dyeing fountains in important cultural centres red.
Two anonymous women artists decorated trees in Daneshjoo Park with red nooses from branches, which were soon removed by police but have circulated widely on social media.
Filmmaker and graphic designer Meysam Azarzad, has released posters on Instagram which features black-and-white silhouettes of brave women with nationalistic poetry. In one of the posters, a woman is holding up her fists before rows of soldiers.
"As an artist who belongs to this land, and along with numerous other artists in various fields, I have started creating art pertaining to this movement in order to support the people's revolution," Azarzad tells Art de Vivre.
"I have used Ferdowsi's poems in these series because Fedowsi's 'Shahnameh' is known as one of the greatest epic works of literature in the world, as Iliad and Odyssey are to the Greek."
Azarzad explains that he used red, black and white because he believes that revolutionary art should be "simple, clear and direct" and stand with the country during critical historic moments.
Credits for the Main photo: Shirin Neshat, WOMAN LIFE FREEDOM CIRCA
Inspire our community
A global community of enthusiastic and curious ones. Diverse voices. Subscribe for free to share your vision and enhance our art-filled world.


To leave a comment you must
sign in