Lifestyle
Best champagnes for toasting during the festive season
With so much choice, it can be hard to figure out which champagne to toast with this festive season. So here are some recommendations from champagne expert Yevheniia Kyrychenko for some of the best champagnes from around the world.
1. Ulysse Collin Les Pierrières
You might already have heard of Olivier Collin, a winemaker based in Cogny in eastern France who has been creating wines since 2004, although his family has worked in this field since 1812. He is known for producing wines with personality and having only a single vineyard. The most well-known wine is the Les Pierrières Blanc de Blancs Extra Brut Champagne N.V. The cuvées are made to be powerful, precise and well-balanced with great acidity.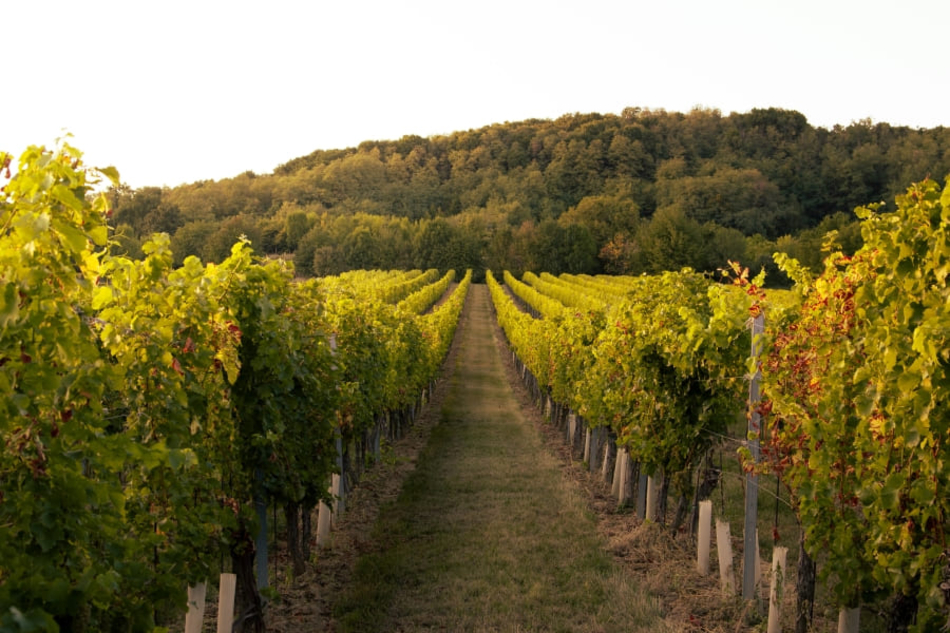 2. Bruno Paillard- N.P.U. Extra Brut Champagne (Nec Plus Ultra)
Bruno Paillard is a beloved winemaker in the Champagne area of France. The winery has humble beginnings as, in 1981, Palliard had to sell his collectable Jaguar to raise money for the company and began creating wines in a cellar with grapes from independent sellers. Bruno manages 74 acres of land, of which 12 are 'Grand Crux'. One of the champagnes our wine expert recommends is the N.P.U. Extra Brut Champagne (Nec Plus Ultra)
3. Jaques Selosse, initial
Jacques Selosse is considered one of the most controversial winemakers in Champagne due to their oak influence and making wine in an oxidative environment. They are also renowned for their no-harm philosophy. Take in mind that they don't allow visits to their cellars or vineyards, and their wine tastings are not open. The Initial Blanc de Blancs Brut Champagne Grand Cru 'Avize' N.V. is highly recommended.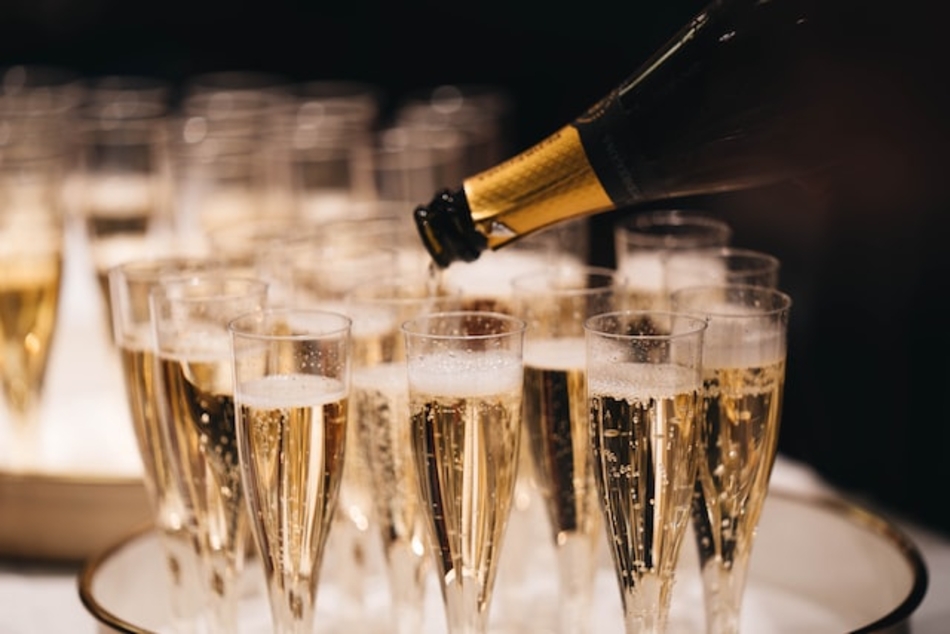 4. Philipponnat, Clos De Goisses
Philipponnat is one of the oldest wineries on our list and they have made curvees since the 16th century giving them legacy prestige and are one of the most trusted wineries in France. One of the vineyard's most well-known champagnes is the Clos des Goisses, a curvee from their 5.5-hectare narrow site.
5. De Venoge Princes blanc de noir
De Vonage has been around since the 15th century, with the venoge family's origins beginning in Switzerland. The winery was created in 1837 in Epernay. De Veonge is known for longer ageing on the lees and arguably has the best Pinot Noir Champagne. They are also known for having the most beautiful wine-tasting bar in Epernay. The Princes blanc de noir is a must-try.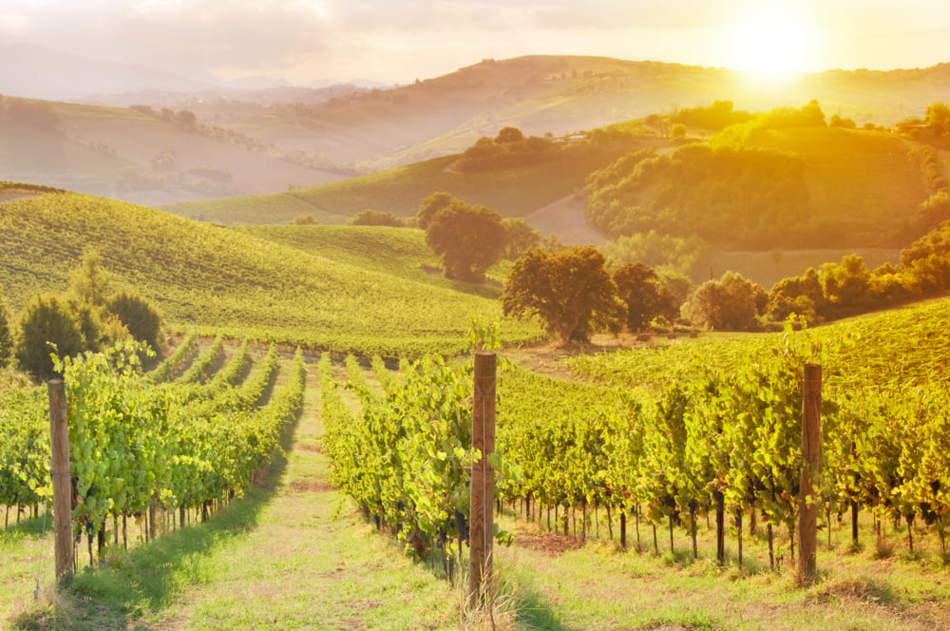 6. Pol Roger- Sir Winston Churchill Brut Champagne
Pol Rogers Champagne has been around since 1849, and is the official champagne of the royal court. Pol Roger is still run by the Pol Rogers family members, which guarantees high quality wine growing and making. The Sir Winston Churchill Brut is a must-have on Christmas eve.
7. Taittinger Comtes de Champagne Rosé
The Taittinger family have run their champagne house for almost a century. They also maintain 288 Hectares of vineyard. One of the best wines is the Comtes de Champagne Rosé as it's fresh, precise and heady structured.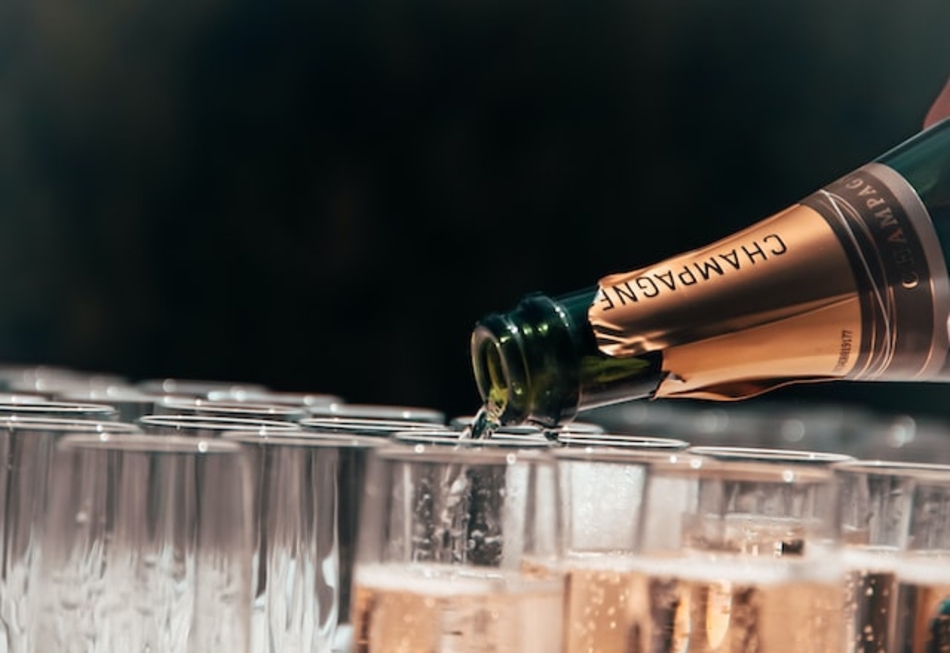 8. Agrapart& fils, venus blanc de blanc brut nature
Agrapart & fils, venus blanc de blanc brut nature is crispy and very dry, making it perfect for dry-tasting wine lovers. It has less than 3 grams of sugar per litre. Also, their wines are made in a single vineyard that measures 10 hectares.
Credits for the Main photo: © Shutterstock
Photo credits: © Unsplash
Inspire our community
A global community of enthusiastic and curious ones. Diverse voices. Subscribe for free to share your vision and enhance our art-filled world.


To leave a comment you must
sign in