Art
Damien Hirst's new NFT art project: Artist to burn thousands of works
British artist Damien Hirst recently revealed he will burn thousands of his works at his London gallery, as part of a new experiment titled 'The Currency.'
Collectors were given the option to either keep their NFT or swap it for a physical work on paper. They had a year to decide, and the deadline was July 27, 2022. If they decided to swap it for a physical work, the painting will be exhibited and then burned.
Around 4,751 collectors decided to exchange their NFT for a physical painting, and around 5,249 collectors decided to stick with their NFTs. The results show just how much NFTs are shaking up the modern art market.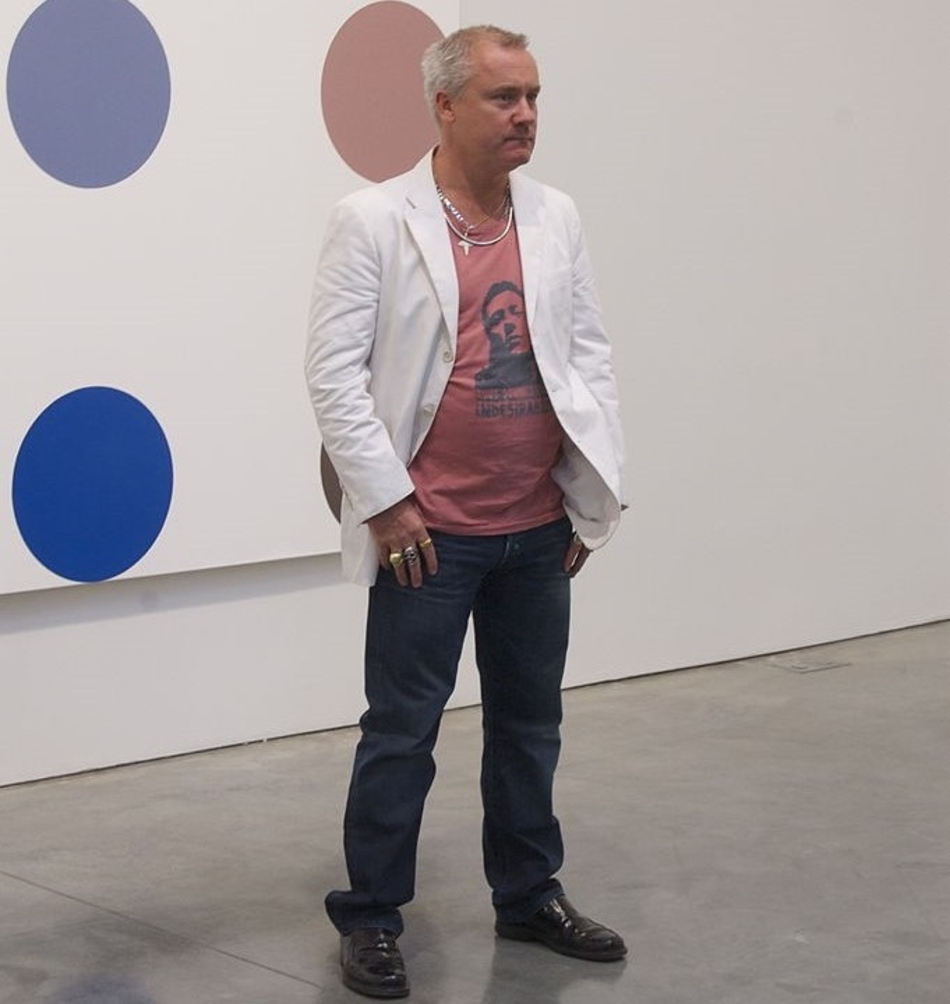 What is Damien Hirst famous for?
Hirst, one of the wealthiest artists in the UK in 2020, became well-known throughout the 90s for his morbid fascination with death. He often uses dead animals in his work, with his most famous being that of a shark preserved in a tank called 'The Physical Impossibility of Death in the Mind of Someone Living'.
Is Damien Hirst art good investment?
Non-Fungible Tokens are a non-replaceable image (similar to how in Bitcoin you can trade one for another and have exactly the same thing). It's part of blockchain which keeps track of who's holding and trading NFT's. People often distribute their digital art for sale and it's a growing market, with celebrities such as Grimes claiming to be making millions off it.
As part of his latest project, 'The Currency', Hirst offered up around 10,000 of his dot paintings and began selling each individually for £2000.
Hirst told ex Bank of England governor, Mark Carney, in an interview:
It's an installation, really, but like a global one. The involvement of everybody is part of 'The Currency' project. It's as much about the movement of the objects as it is about the objects.
Buyers were told:
The collector … cannot keep both. This exchange is a one-way process, so choose carefully.
Hirst will burn the original paintings starting on September 9 and continuing daily at his art gallery in London.
According to Palm, a new token-powered ecosystem for NFTs, Hirst said:
This project explores the boundaries of art and currency—when art changes and becomes a currency, and when currency becomes art. It's not a coincidence that governments use art on coins and notes. They do this to help us believe in money. Without art, it's hard for us to believe in anything.
Hirst, ever engaging with the current social climate is challenging this whole new trend of NFT's and its relationship with modern art consumption. In a sense, asking if this rising digital art trade reveals how art is not just about pleasing the eyes but indeed pleasing the wallet.
Credits for the Main photo: Damien Hirst at the exihibition Damien Hirst The Complete Spot Paintings 1986-2011, Gagosian Gallery, NYC © Andrew Russeth from New York, New York, CC BY-SA 2.0 via Wikimedia Commons
Inspire our community
A global community of enthusiastic and curious ones. Diverse voices. Subscribe for free to share your vision and enhance our art-filled world.


To leave a comment you must
sign in