Art
Dazzling shows to see at Portugal's Serralves Museum of Contemporary Art
There's no shortage of dazzling exhibitions to see at Porto's Serralves Museum of Contemporary Art this year, from 'Cindy Sherman: Metamorphoses' and 'Who Tells a Tale… Paula Rego in the Serralves Collection', which run through to April 16, to Joan Miró: Signs and Figurations, on display until May 1.
Porto's Serralves museum and park, in the northern Portuguese city of Porto, inaugurated in 1999 and was designed by the Pritzker Prize-winning architect Alvaro Siza Vieira. The building seamlessly blends into the peaceful, picturesque park, which is spread out over 18-hectares and has a number of sculptures on permanent display. Focusing on art produced from the 1960s to the present day, the Serralves collection holds over 4300 works.
Joan Miró: Signs and Figurations
Once called 'the most Surrealist of us all', by the French writer André Breton, Spanish painter Joan Miró (1893 - 1983) was incredibly imaginative, his works evoking allusive worlds filled with floating body parts and magical animals. "I never dream when I sleep, but rather when I'm awake," he once pointed out.The works included in the Joan Miró: Signs and Figurations at Serralves Museum of Contemporary Art consist of the entire collection of 85 paintings, collages, sculptures, drawings and weavings acquired by Portugal back in 2016 following controversy when the former government put them up for sale. From 'Burnt Canvas 3' to 'Painting', the works on display span from 1924 until 1981 and are presented in non-chronological order.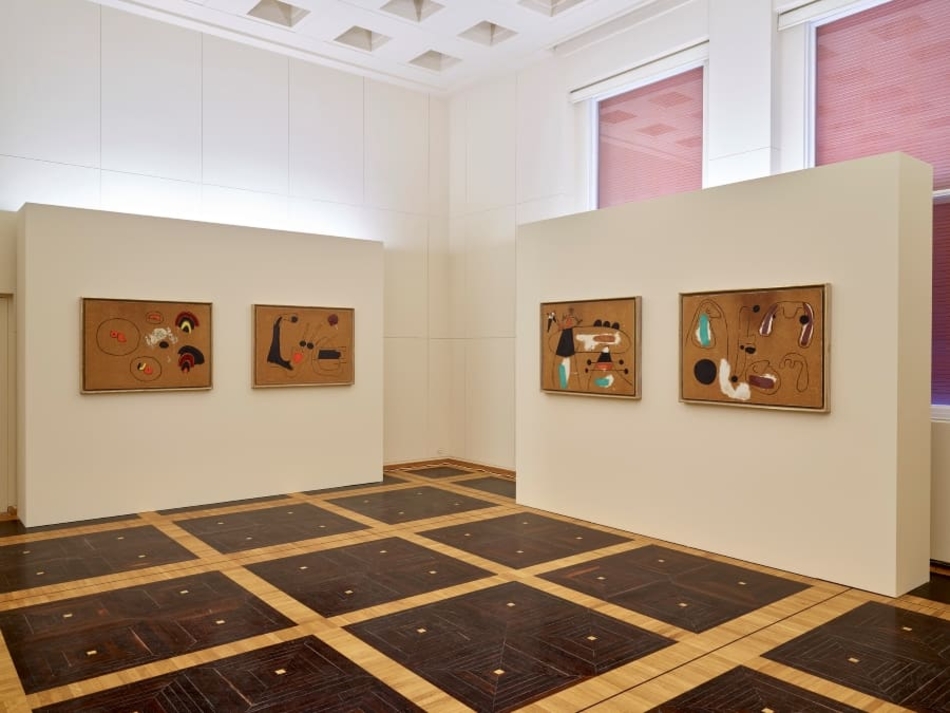 'Burnt Canvas 3' ('Toile Brûlée 3') is a work Miró made in 1973 and is part of a series of five works he made titled Burnt Canvases. Suspended in the centre of the room, it's the first work you see when you walk in and you can admire both sides of the canvas. As Francesc Català-Roca's film Miró73 Toiles Brûlées shows, the process of making 'Burnt Canvases', entailed cutting the canvases with a knife and "damaging" them with sharp items, before painting on them and pouring petrol on them, which was then ignited. He'd then add more paint, create further burns, and walk on it faced upside down. Next, he'd use scissors and create holes in it with his fist before layering on more paint. The Catalan artist made these works as a form of protest under Francoism, and used art as a form of protest against Franco's regime actively throughout the 1960s and and 1970s.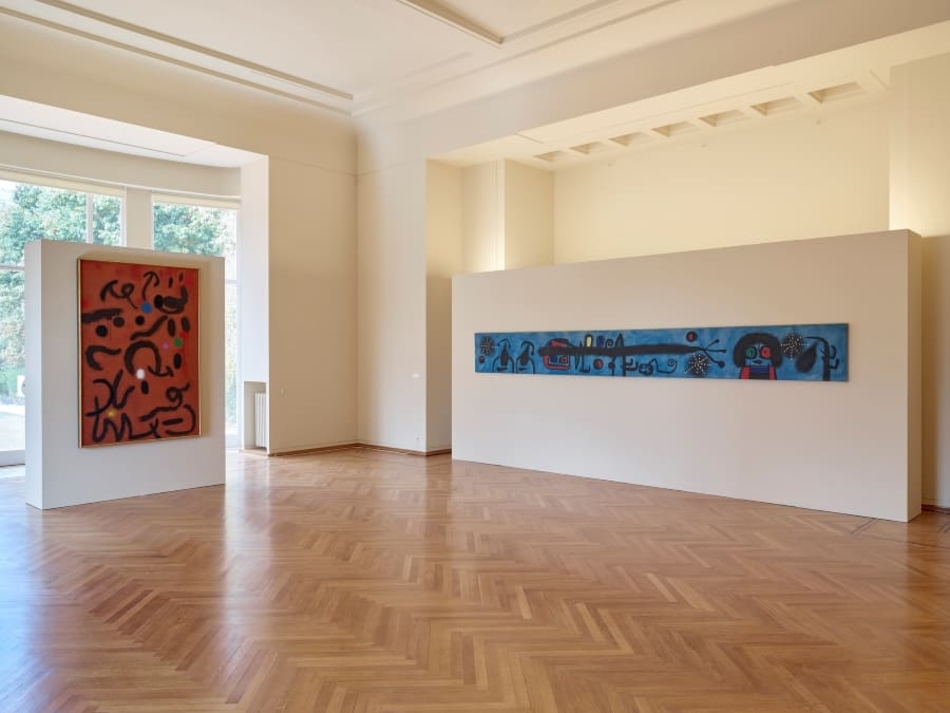 An earlier work, 'Painting', made in 1953, reflects his interest in prehistoric cave paintings and shows an array of emotional heads and bold lines (perhaps symbolising limbs) as well as dots and a star and sun.
Cindy Sherman: Metamorphosis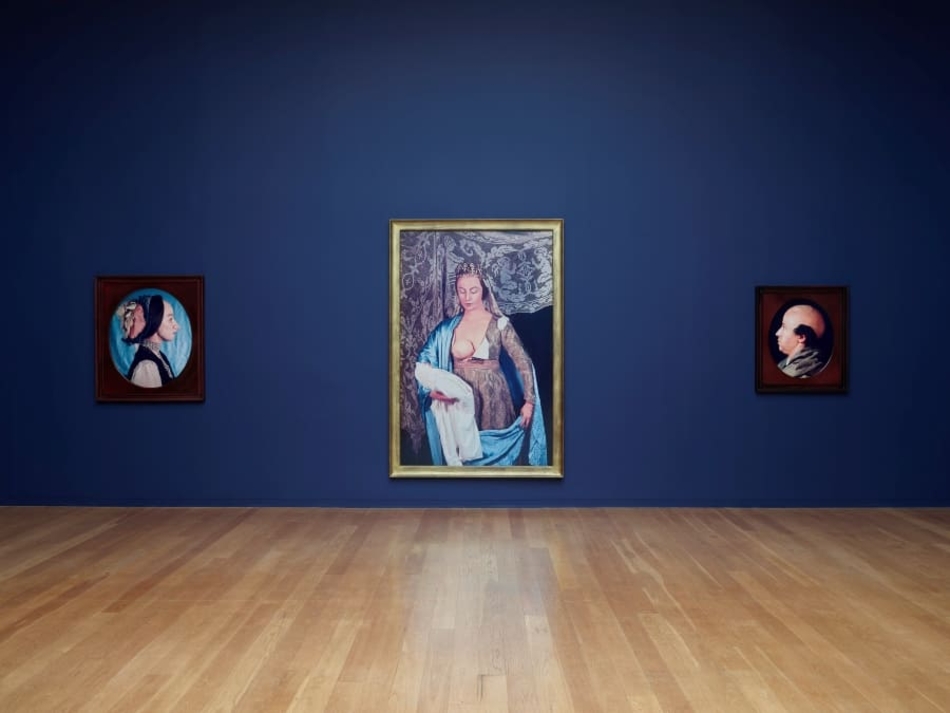 Featuring 97 works spanning Cindy Sherman's career, this in-depth show set up in partnership with The Broad Art Foundation, Los Angeles, explores all the key themes the influential American artist has been drawn to, from cinema and fairytale to gender and class.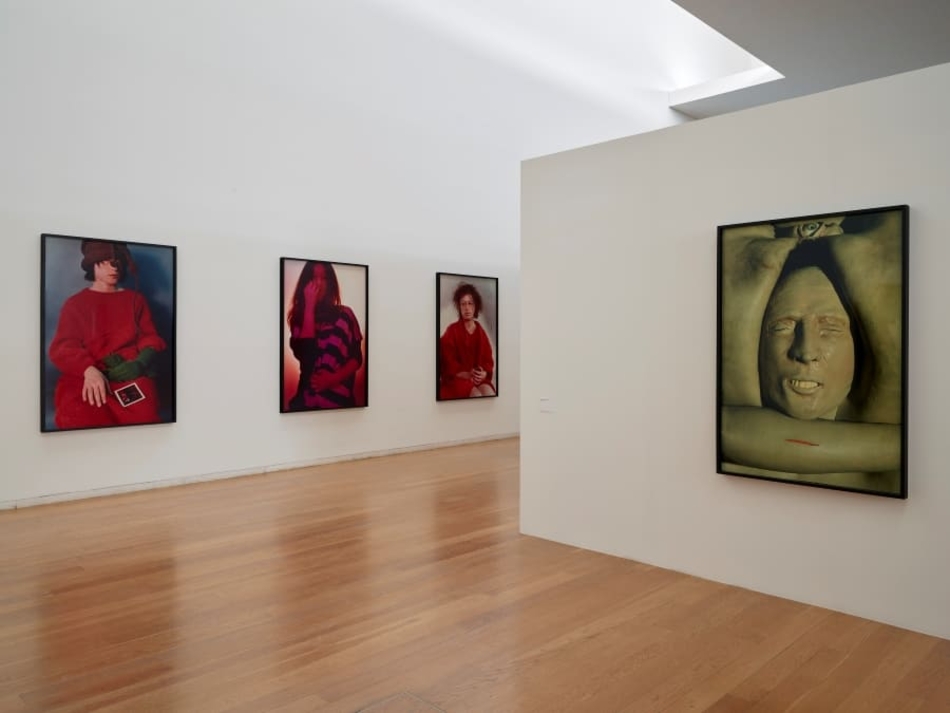 A whole room is dedicated to her 'History Portraits', a series Sherman created between 1989 and 1990 in which she reinterprets famous portraits of Old Masters, posing as women were portrayed by them. Another room is dedicated to her 'Society' series (2008), in which she explores ideas related to beauty and ageing.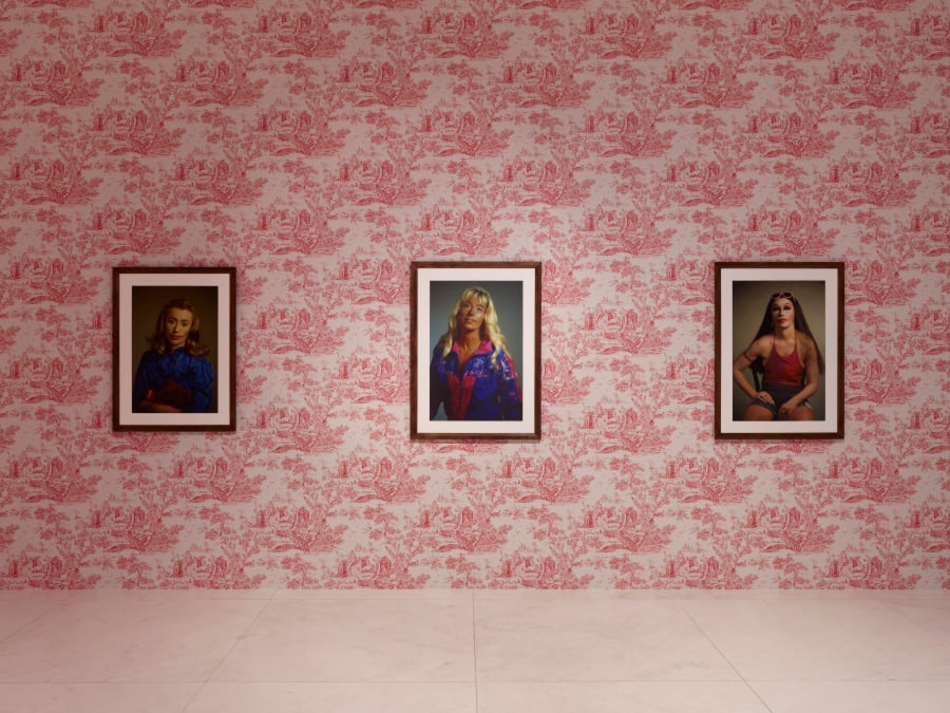 The title of the exhibition was taken from a quote by the Portuguese writer Agustina Bessa-Luís, which is displayed on one of the walls.
Paula Rego: 'Who tells a tale adds a tale'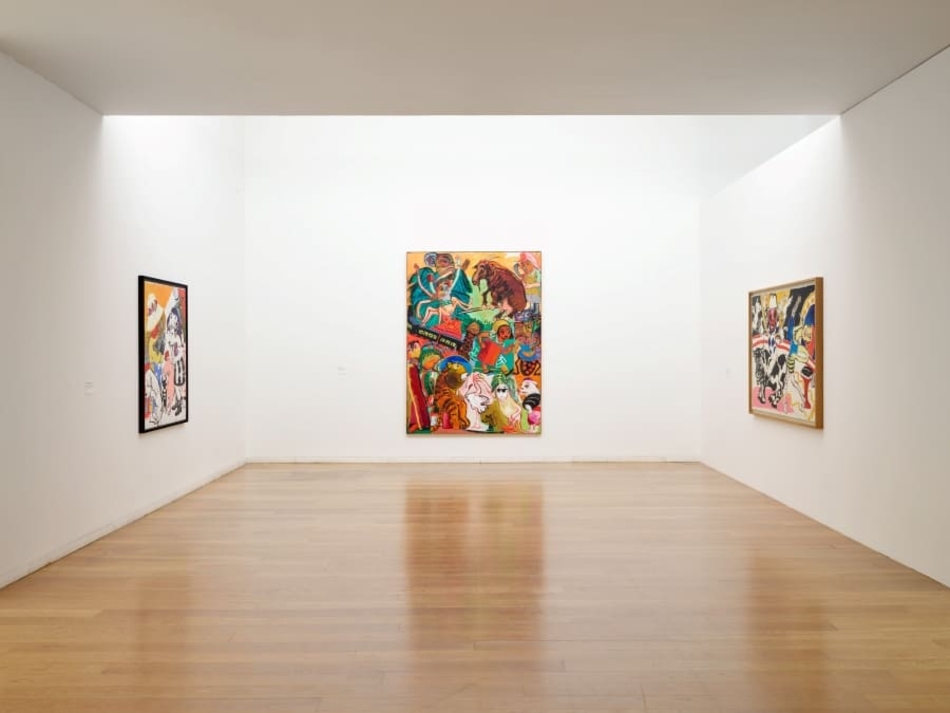 Artist Paula Rego, born in Portugal in 1935, redefined figurative art and was known for her visceral works with feminist themes often inspired by stories or fables. She died aged 87 in June last year.
"I try and get justice for women… at least in the pictures… Revenge too…", she once said.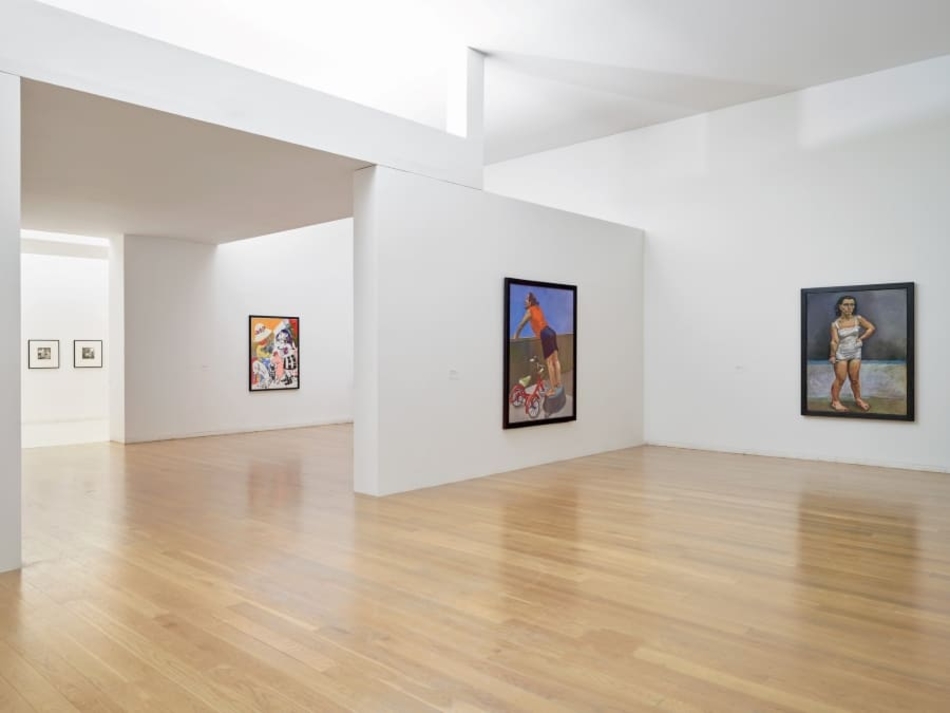 Spanning works from 1975 to 2004, the show 'Who tells a tale adds a tale' features 21 of her pictures, including 'Children and their Stories' (1989) and etchings from her 'Girl and Dog' series made in 1987.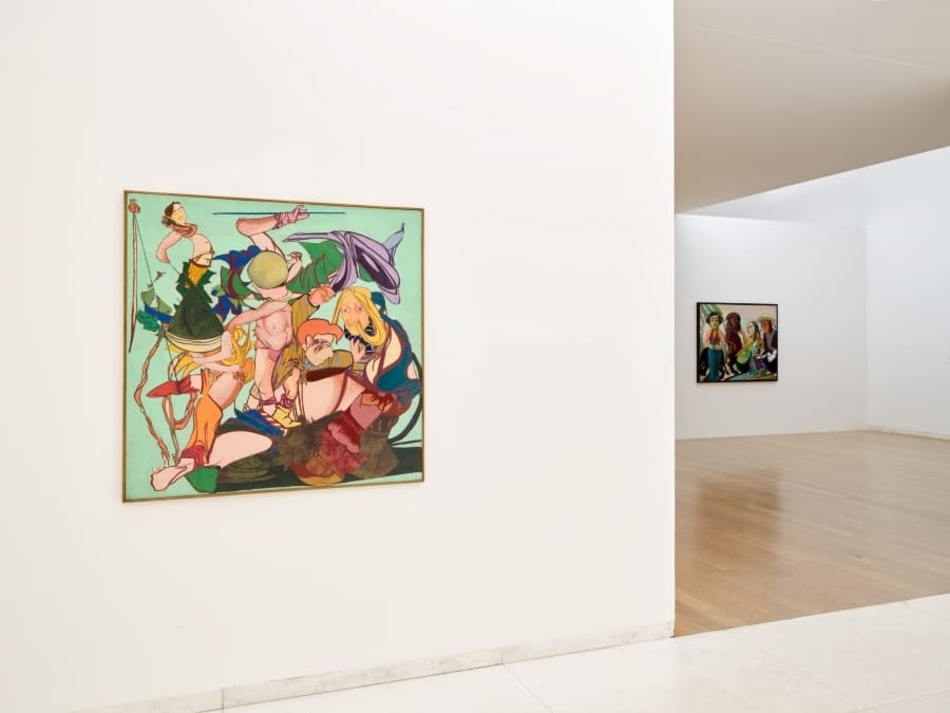 Other shows to see at the Serralves Museum of Contemporary Art this year include 'Agnes Varda: Light and Shadow', (Until February 12) 'Rui Chafes: Arriving without leaving'(until February 26), 'Rivane Neuenschwander: Wild Seeds' (until March 19) and 'The Art of Mushrooms' (until June 30).
Credits for the Main photo: Installation views, 'Joan Miró: Signs and figurations', at Serralves Villa, Fundação de Serralves - Museu de Arte Contemporânea, Porto (Portugal), from 08 OCT 2021 to 01 MAY 2023 © Filipe Braga
Inspire our community
A global community of enthusiastic and curious ones. Diverse voices. Subscribe for free to share your vision and enhance our art-filled world.


To leave a comment you must
sign in