Travel
European Night of Museums 2022 in Rouen, Normandy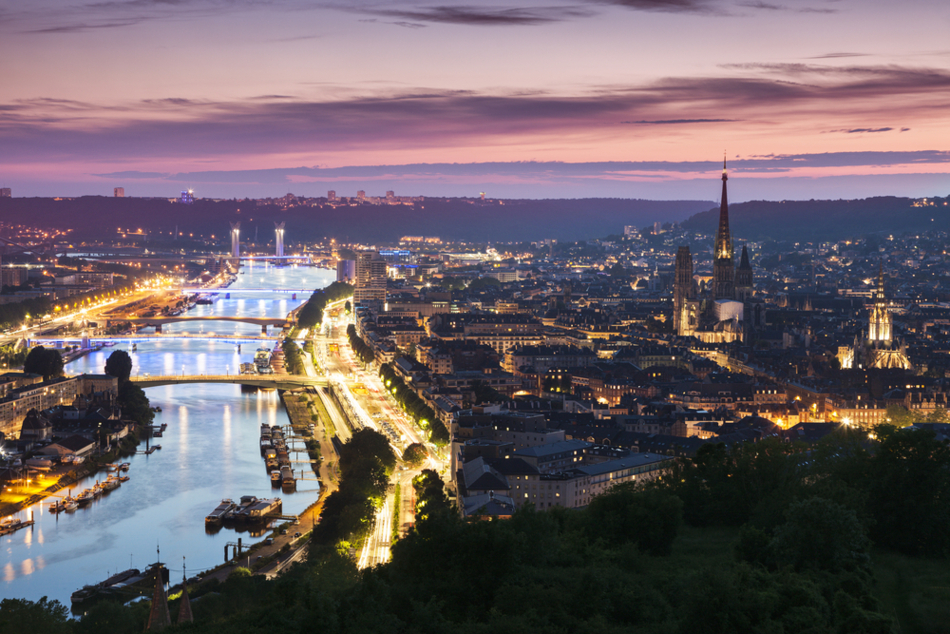 The European Night of Museums is certainly the main and already traditional cultural event that brings together lovers of art, literature, and science. This year, cultural institutions open their doors everywhere in Europe on 14 May. Isn't it a wonderful opportunity to travel and discover new places? Only an hour and a half by a comfortable train from Gare Saint-Lazare in Paris, and you will find yourself in Rouen – the capital of a beautiful region of Normandy. This city is famous for its medieval heritage, stunning gothic Cathedral of Notre-Dame, proximity to seaside resorts, and many museums where an original program for the 18th edition of Museums Night will take place. We invite you to discover our selection of European Museums Night events in this marvelous city.
Flaubert and History of Medicine museum
This museum is located in the pavilion of the Hôtel-Dieu, an ancient major hospital in Rouen, where in December of 1821 was born a famous French writer Gustave Flaubert. The son of a senior surgeon of the hospital, Flaubert spent his childhood and youth in the official residence of his father that has been filled with various medical tools. In the 1840s, Flaubert left Rouen for Paris, but his hometown had never ceased to inspire his work. Normandy celebrated the year 2021 as the bicentenary of the birth of Flaubert, and until June 2022, different cultural and educational events in honor of Flaubert will take place there. It is certainly a perfect opportunity to visit the Museum.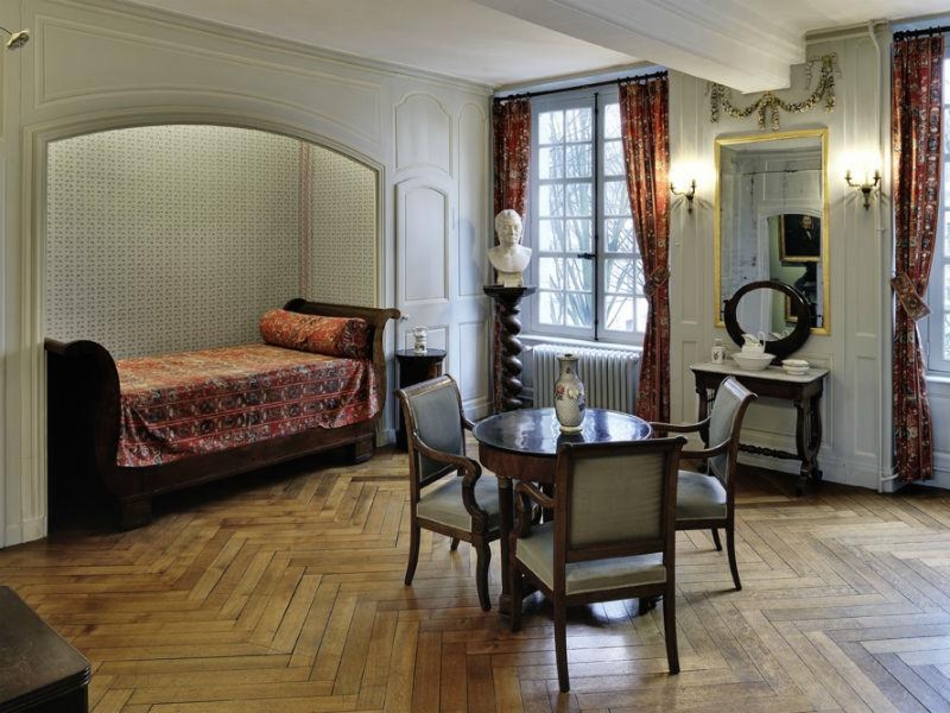 On 14 May Flaubert and History of Medicine museum welcomes visitors for free from 19h. From 19h30 to 21h30, amateurs of the history of medicine from the Middle Ages are invited to discover during free guided tours some emblematic objects for which the Museum is famous: a cabinet of curiosities, a coprological display case, a six-seater beds and many other things.
Where? Musée Flaubert et d'Histoire de la Médecine 51 rue Lecat, 76000 Rouen
Museum of Ceramics
Along with Delft and Lille, Rouen is known as an important earthenware center. Located in the Hôtel d'Hocquevills, which was constructed in the 17th century on the ruins of Rouen Castle, this Museum contains one of the best collections of ceramics and offers a history of this art in Europe. On the Museums Night 2022, the museum of Ceramics opens its doors for free from 19h. We encourage you to take part of a special guided tour at 21h15 which could be seen as a kind of an artistic performance: an olfactory tour designed to discover museum's objects and their uses through their smells.
Where? Musée de la Céramique - 1 rue Faucon, 76000 Rouen
National Museum of Education (MUNAÉ)
The creation of this museum goes back to 1879, when Jules Ferry, known for his school laws which established free, mandatory, and secular education in France, founded the Educational museum on the famous rue d'Ulm in Paris. Later in 1980, historical collections of engravings, photographs, and students' works from Ferry's museum, was transferred to Rouen and reunited with another significant collection of educational material which was on display in this city. The reunification of the two collections marked the foundation of the national Museum of Education. The exhibition centre of the MUNAÉ is located in the House Of Aymon's Four Sons – a restored mediaeval corbelled house, built around 1475 by a family of drapers in the Robec district which was depicted in the middle of the 19th century by Flaubert, in his famous novel «Madame Bovary» (1857).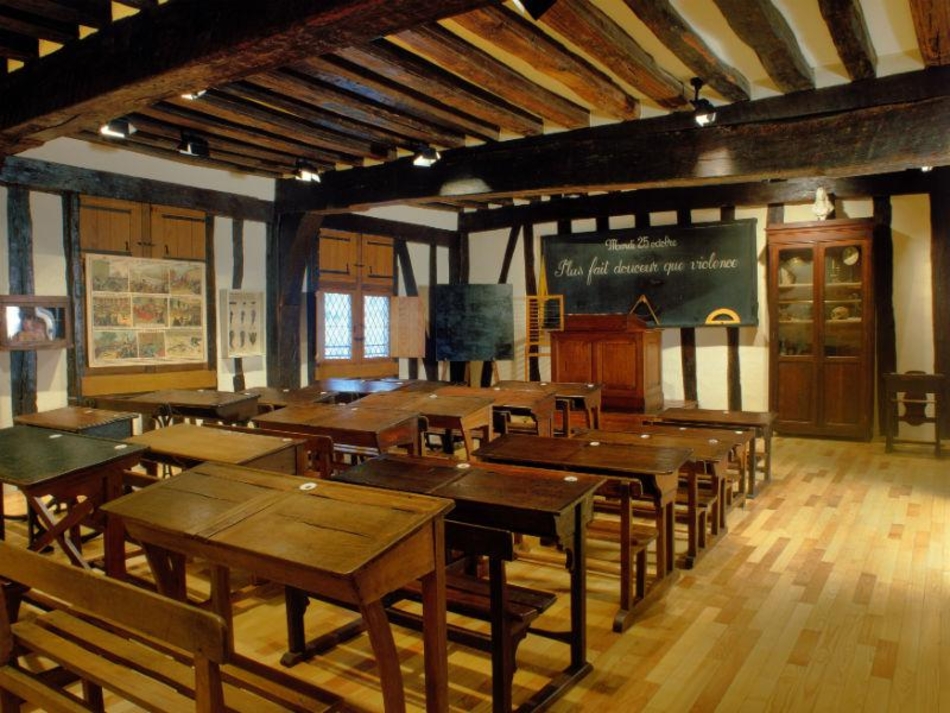 On 14 May, the Museum invites you to go back in time to the beginning of the 20th century and to imagine yourself as a young French student. Have you ever wanted to try writing with ink and pen? Welcome to a special class which starts from 17h00.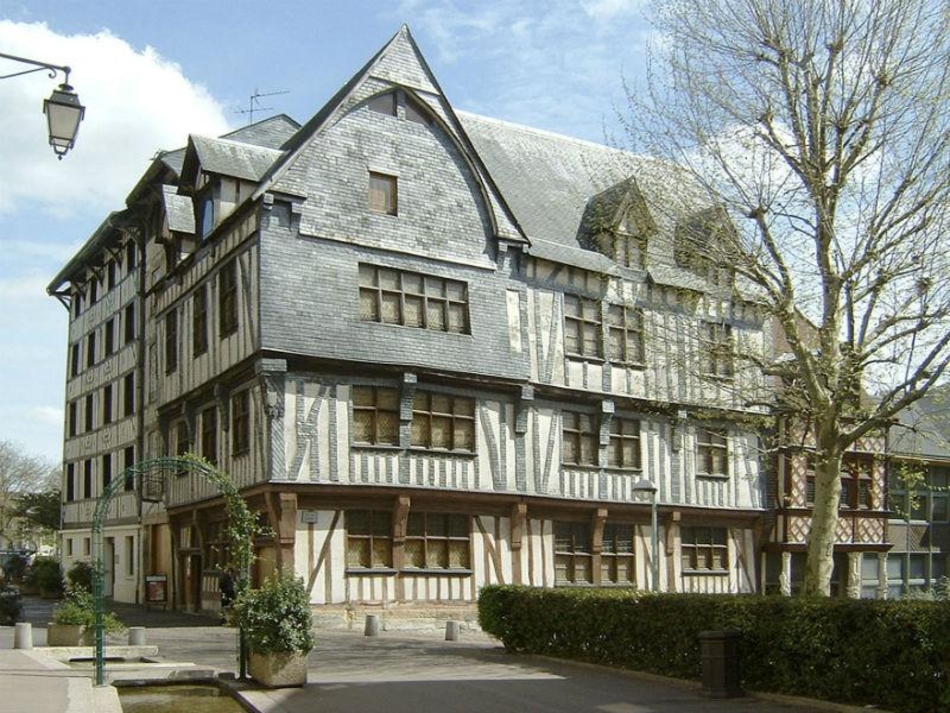 Where? Musée National de l'Education - centre d'expositions - Maison des Quatres fils Aymon - 185 rue Eau de Robec, 76000 Rouen
Exhibition «The war drawn by children of Europe» in the National Museum of Education
Since the end of February 2022, war has destroyed the lives of many millions of people, among them children. To reflect on this subject, the MUNAÉ organised an open air exhibition «The war drawn by children of Europe» (La guerre dessinée par les enfants d'Europe). During this event, you are invited to explore works from seven European museums and the Adrienne Jouclard fund, which consists of almost 300 drawings by the French artist's young students representing the celebrations of 14 July and 11 November , as well as the first years of the Second World War.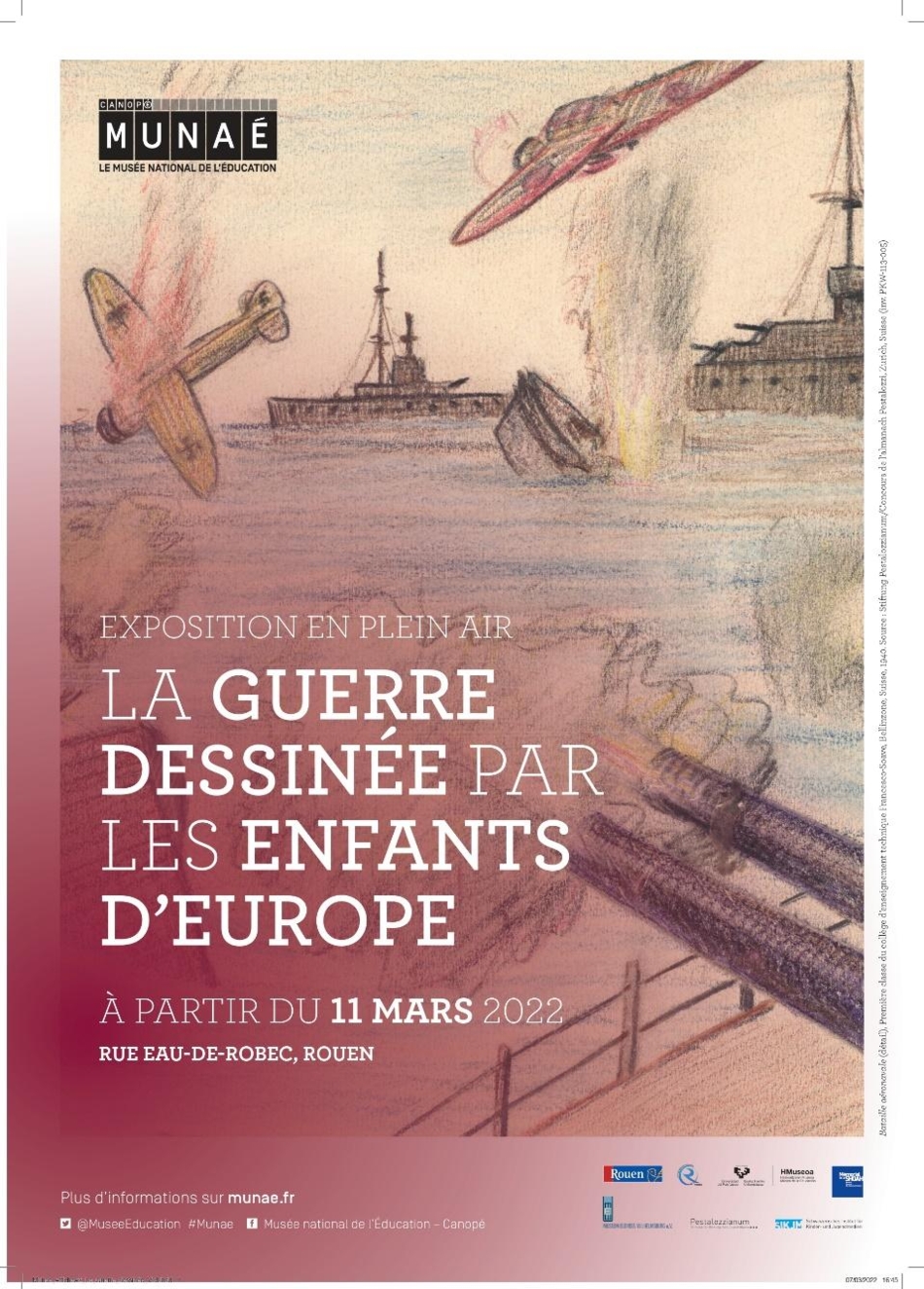 Where? Musée National de l'Education - centre d'expositions - Maison des Quatres fils Aymon - 185 rue Eau de Robec, 76000 Rouen
Credits for the Main photo: © S-F on Shutterstock
Inspire our community
A global community of enthusiastic and curious ones. Diverse voices. Subscribe for free to share your vision and enhance our art-filled world.


To leave a comment you must
sign in