Art
Everything you need to know about British artist brothers Jake and Dinos Chapman
British artists Jake and Dinos Chapman are known for sculptural works that go against societal norms, whether that be genitalia in unexpected places or conjoined Barbie dolls. Their unnerving and controversial mannequins and landscape pieces led them to refer to as "The Brothers Grim". Here we delve into their critically-acclaimed work.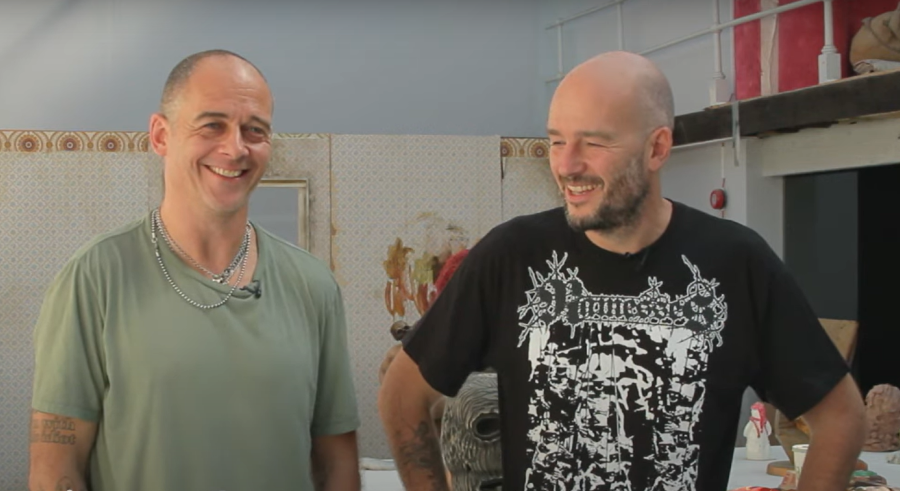 How the Chapmans reached critical acclaim
After working as assistants for the art duo Gilbert and George in their early careers, the pair became famous as part of the Young British Artists in the 90s, along with artists such as Tracey Emin and Damien Hirst. Their pieces helped to drive the 1990 Pop Art movement, their unusual and thought-provoking pieces contributing to its diverse reputation.
Their first success was 'Disasters of War' (1991), a sculptural piece made up of reclaimed plastic figures arranged as a tribute to the Goya painting 'Disasters of War' (1746–1828). Like the rest of their work, this piece portrayed the brothers' dark humour involving combat and disruption. Despite the dark undertones, their visual art often provokes laughter and curious amusement, a reaction that the brothers say is more important to them than the work itself.
Provocative and nightmarish works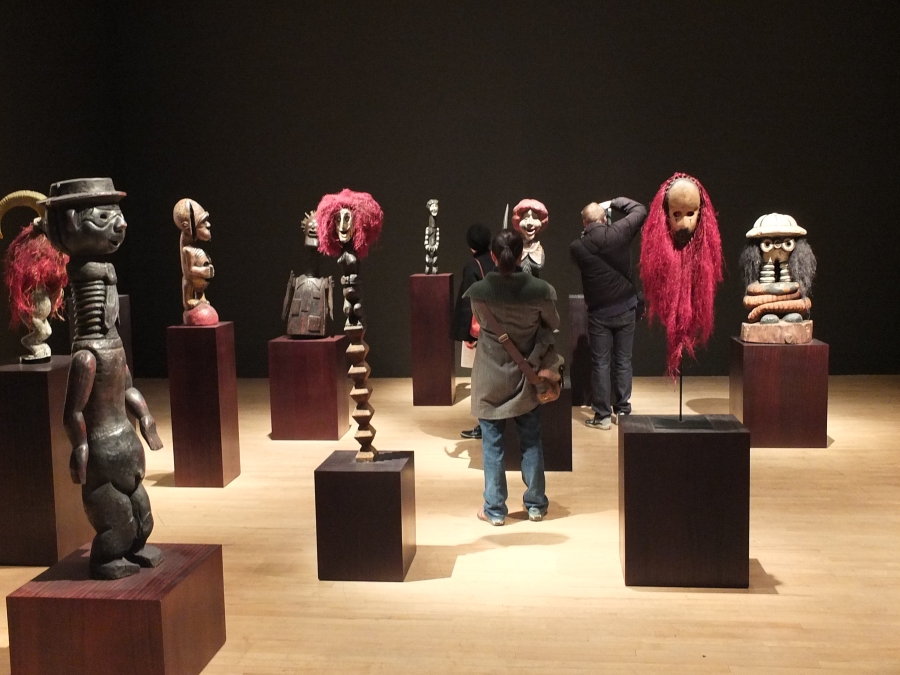 Their art is an unapologetic depiction of the main issues in society that need to be addressed, globalisation, exploitation, consumerism and capitalism. Many critics view their art as too graphic and offensive, however, others see it as an explicit spotlight on the modern-day issues that we need to address. Their work has been exhibited globally, featuring in the Gagosian Gallery in New York, the White Cube Gallery in London, the Triumph Gallery in Moscow, and many more.
The Champam brothers are most renowned for their precise attention to detail, a skill which is most prevalent in their miniature apocalyptic landscape pieces, such as 'Hell' (2000) and 'Fucking Hell' (2008).
'Fucking Hell' (2008) is an installation artwork by Jake and Dinos Chapman illustrating a monumental battle of miniature skeletons, Nazis, and others. It is a recreation of 'Hell' (1999), destroyed by a fire. Both pieces exhibit extreme forms of violence happening simultaneously, creating an overwhelming sense of violent pessimism to make the audience more conscious of the brutality that occurs in reality. This juxtaposes a lot of the art that depicts idealism and beauty that exists today.
What inspired the Chapman Brothers?
Jake and Dinos Chapman were inspired by the Dada movement, a movement closely linked to surrealism, and artists such as Hieronymous Bosch and Dalí. Both artists are known to explore the freakish and bizarre, a common theme that runs throughout the Chapman brother's work. Their placement of body parts, arrangement of conflicting landscapes, and decisions to put incongruous objects together reflect their inspiration from these surrealist artists.
They are seen to base their work around the art of others, for example, Goya's painting inspired both 'Disasters of War' (1993) and 'Great Deeds Against the Dead' (1994). Both pieces feature severed body parts, severed heads, and scenes of graphic violence to depict Goya's original pieces but in sculptural life-size forms.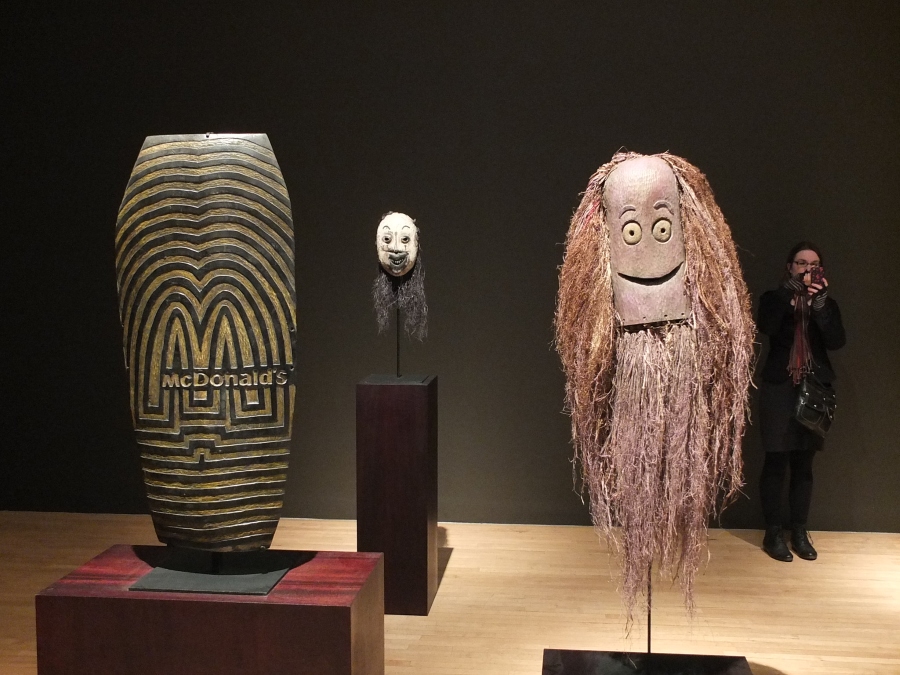 Their work often contains references to everyday societal problems such as consumerism and globalisation. In their piece 'The Chapman Family Collection' (2002), famous brand figure Ronald McDonald is depicted as an ancient deity amongst other McDonald's-inspired artefacts in an exhibition that confronts capitalism and the overpowering shadow of Western Culture. In many of their pieces involving child mannequins, they often dress them in Nike-branded shoes to further confront the impact of consumerism on today's juvenile society.
Jake and Dinos Chapman's unconventional creativity
Representations of modern issues are presented as intriguing while depicting sexual obscenity and juvenile humour. The works by Jake and Dinos Chapman, are deeply disturbing, however, it is undeniable that each piece is painstakingly crafted. The unconventionality of their pieces has caused great controversy, with many critics accusing their work of being immoral, even illegal, claiming that it shouldn't be on display to the public.
In a number of their pieces they technically deface original works of art by other artists, including artists such as Adolf Hitler. These changes are permanent and counted as an act of vandalism by many art historians as this is a big taboo in the art world. However, this technique enables the brothers to share their opinions on how they view the role of art in society.
For example, in their piece titled 'If Hitler was a Hippy How Happy Would We Be', the Chapman brothers took several original watercolours by Hitler and painted psychedelic shapes and rainbows in the backgrounds. The artists claim that they are never trying to profit from Hitler's notoriety, but trying to explore further the psychology behind this fascist leader.
The Chapman brothers' art relies heavily on the shock factor provoked by their atypical and highly disturbing pieces. However, this encapsulating feeling creates a big impact on the way that we view the world and forces us, as the audience, to stop and reconsider and question modern society as it is unapologetically, explicitly presented to us.
As an Art de Vivre subscriber, discover other artists that change the history of art including Andy Warhol.
Inspire our community
A global community of enthusiastic and curious ones. Diverse voices. Subscribe for free to share your vision and enhance our art-filled world.


To leave a comment you must
sign in