Lifestyle
Glass Onion: A Knives Out Mystery film review — A getaway turns into Greek tragedy
Netflix's Glass Onion: A Knives Out Mystery (2022), a sequel to Knives Out (2019) where Daniel Craig plays a private detective, is a must-see. Released on Netflix on December 23, 2022, it has become the third-most-watched film of all time on the streaming service.
It's an impressive, star-studded film, with Daniel Craig, Edward Norton, Janelle Monáe, Kate Hudson, and Kathryn Hahn in leading roles with cameos of Ethan Hawke, Hugh Grant, Stephen Sondheim, Natasha Lyonne, Kareem Abdul-Jabbar, Yo-Yo Ma, and Serena Williams.
The film is set during the Covid-19 pandemic on a private Greek island in the Aegean-sea. A tech billionaire, Miles Bron (played by Edward Norton), invites his closest friends, Claire Debella — the governor of Connecticut, now running for the United States Senate —, Lionel Toussaint, the head scientist for Miles's company —, Birdie Jay — a hedonistic former supermodel turned fashion designer —, Duke Cody — a video game streamer and men's rights activist on online platforms —, Peg — Birdie's assistant — and Whiskey, —Duke's girlfriend — , for a murder mystery party at his mansion called Glass Onion.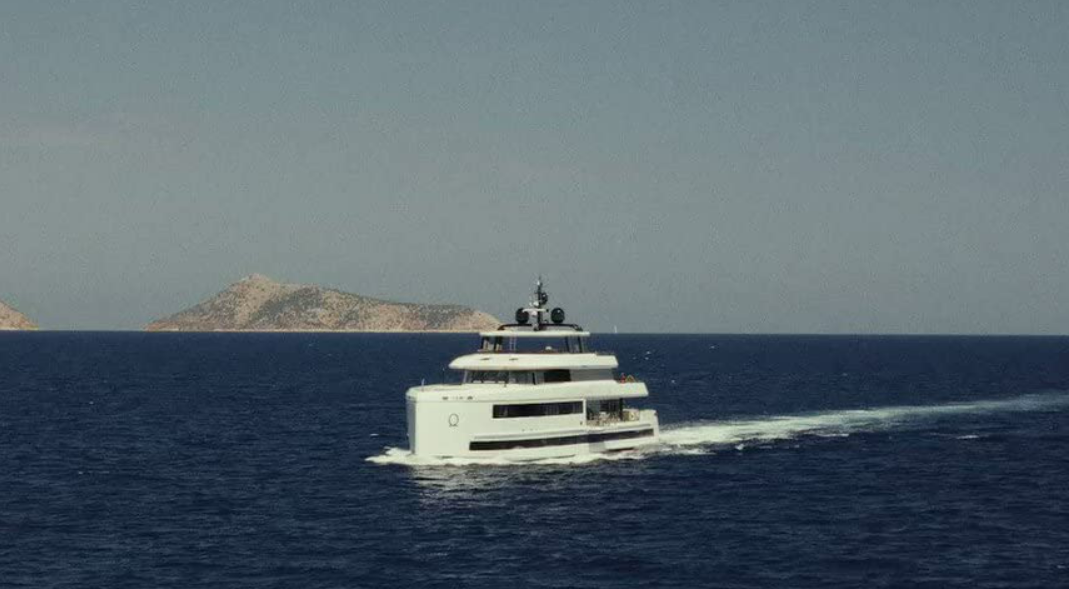 The title's name is the American director's homage to the famous Beatles song with the same title. Just like Lennon, director Rian Johnson made a film that might baffle inattentive members of the audience but will amuse those watching carefully thanks to its clever, inconspicuous details. We soon discover that Andi and Miles created their company from scratch but that Andi was kicked out of her own company after being betrayed by an ambitious Miles. All guests are somehow profiting from Miles' wealth and the mansion is powered by a hydrogen-based fuel called "Klear" which creates tension between Miles and Andi.
Art collecting: A parody of the rich
Glass Onion: A Knives Out Mystery perfectly parodies the superficiality of the rich. While walking into Miles Bron's glass atrium, Claire Debella (Kathryn Hahn), the Connecticut Governor, says, in awe: "This place is the Tate Modern." There's an upside-down Mark Rothko painting and a portrait of Kanye West dressed as a Roman senator. Miles fails to distinguish Kanye West in the painting and also doesn't notice that he placed the Mark Rothko painting upside down. In another scene, Leonardo da Vinci's 16th-century masterpiece Mona Lisa, which Miles has borrowed from the Louvre, doesn't only serve the purpose of a backdrop but also becomes a talking point, a joke among the guests. Miles deliberately puts the painting in danger multiple times and goes on to tell his guests just how much he appreciates the Mona Lisa, describing how Leonardo da Vinci created a technique that would leave no brushstrokes — a technique that is actually attributed to Flemish painters.
A murder-mystery: Sophisticated references and hidden meanings
Each friend was given a puzzle box containing an invitation to this baffling murder mystery party. Miles is portrayed as a caricature, naively believing that his murder mystery party is the greatest game of all time. But he also accepts that he didn't even come up with this puzzle on his own. In fact, he paid a puzzle maker a hefty sum to come up with a script.
After solving the mystery, Benoit warns Miles that his party might give his guests the perfect opportunity to kill him. Miles doesn't seem impressed by Benoit's detective work, and the party turns into chaos.
Like the mansion Glass Onion itself, Miles Bron looks great, but is a complete mess internally. A know-it-all whose ideas are almost always stolen from others, he also makes up words like "inbreathiate", o "predefinite" throughout the whole film in an embarrassing attempt to sound intelligent and sophisticated. He is really just an average person with mediocre tastes who takes pleasure in flaunting his money. He has a desperate need to show off.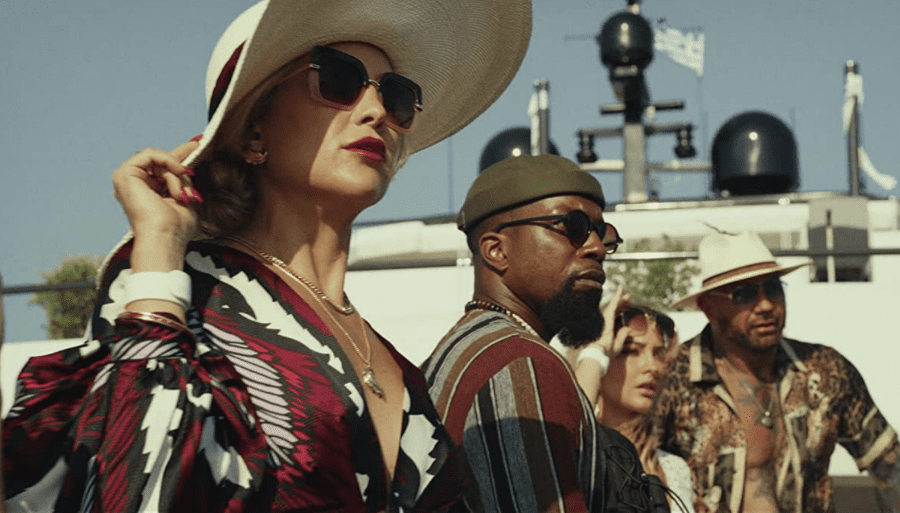 Miles pretends to be a great genius who created his company from scratch, and whose scientific achievements can change the course of the world. The movie suggests how actually, tech billionaires aren't always the geniuses they are made out to be. It also points out that all these high-status people might not really deserve the fame that is bestowed upon them. After all, Miles stole the idea for their company from Andi, and exploits anyone around him for his fame and wealth.
When Benoit explains who the real murderer is, he says:
His dock doesn't float. His wonder fuel is a disaster. His grasp of disruption theory is remedial at best. He didn't design the puzzle boxes. He didn't write the mystery. Et voilà! It all adds up. The key to this entire case! And it was staring me right in the face. Like everyone in the world, I assumed Miles Bron was a complicated genius. But why? Look into the clear centre of this Glass Onion... Miles Bron is an idiot!
A masterpiece full of mysteries, Glass Onion: A Knives Out Mystery is a compelling satire which deserves to be watched multiple times to catch and solve all its unpredictable tangles and riddles.
Looking for more films to enjoy? Check out these top 10 films to look forward to in 2023.
Credits for the Main photo: Kate Hudson, Daniel Craig, Dave Bautista, Leslie Odom Jr., and Madelyn Cline in Glass Onion: A Knives Out Mystery (2022) © IMDB

Inspire our community
A global community of enthusiastic and curious ones. Diverse voices. Subscribe for free to share your vision and enhance our art-filled world.


To leave a comment you must
sign in