Art
Golden Boy Gustav Klimt
A new exhibition titled 'Golden Boy Gustav Klimt' at the Van Gogh museum in Amsterdam explores the artist's incredible career and his sources of inspiration during his lifetime.
Organised in partnership with the Belvedere museum in Vienna, the show features iconic works including Judith (1901) and Water Serpents II (1904).
Gustav Klimt (1862-1918) is one of the most remarkable representatives of the Vienna Secession and one of its co-founders. Many of us know him by the paintings of his "gold" period and mystical portraits and allegories. But have you ever wondered who his models and companions were?
Klimt's early years
Klimt was born to musician Anna Finster and gold engraver Ernst Klimt. Having been brought up in such a creative atmosphere, it's no wonder their seven children developed artistic talents from a young age.
His younger brother Ernst Klimt enrolled at the University of the Applied Arts in Vienna where he studied architectural painting. As a student he was very much inspired by the art of academic history painter Hans Makart (1840-1884). Once, Klimt bribed the servant to secretly get into Makart's studio to see his unfinished masterpieces. This source of inspiration influenced his academic art style. At the exhibition you can see the 'Study for The Altar of Dionysus' (1886) which also reveals the influence Lawrence Alma-Tadema (1836-1912) had on him.
Emilie Louise Flöge: Klimt's lifetime companion
Klimt had a vivid love life even though he never married. Besides his mother Anna Klimt, who supported him until his death, one of the main women in Klimt's life was Emilie Louise Flöge (1874-1952). They met in 1891 when she was a 13 year old girl. Since then, she was present throughout his whole life. Emilie's father wanted her to go to art school, but eventually got her a lifetime friend. She was in love with Klimt and the twelve year age gap did not deter them from forming a relationship.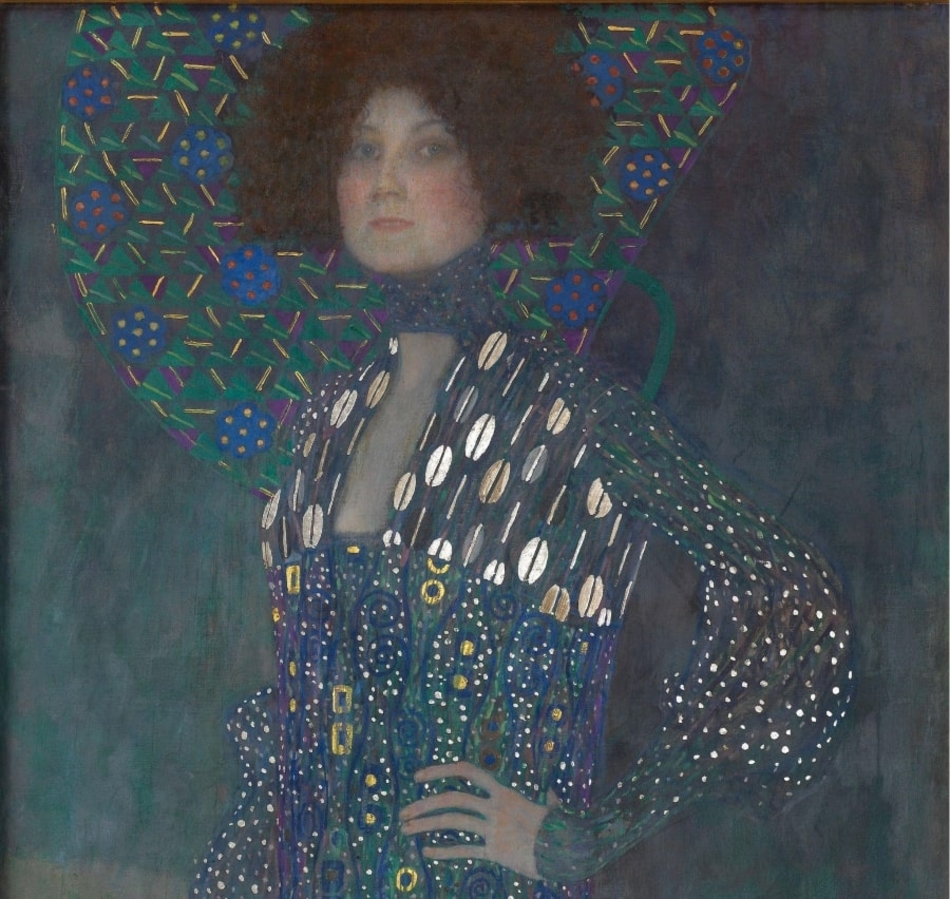 A portrait he made of Emilie in 1902 is featured in the exhibition. Here Klimt depicted her at the age of 27, when she was already a successful woman and the owner of a famous fashion salon together with her sister, Helene. Many women in Vienna visited her salon to buy dresses made of fabrics created from Klimt's sketches.
Portraits of women
As a student, Klimt often drew portraits from photographs and of high society. Portraits of women are a huge part of Klimt's legacy. Women in his paintings were beautiful, dreamy, and detached from the world.
Klimt was highly selective in choosing the women he depicted and is said to have had affairs with almost all of his models, though he never admitted it. So now, as we marvel at the beautiful women in his portraits, we can only guess what kind of relationship the artist had with them.
Adele Bloch-Bauer
One of the most known portraits of the "golden" period is 'Golden Adele', also known as the 'Austrian Mona Lisa.' The model was the wife of a wealthy Jewish banker and sugar producer Ferdinand Bloch-Bauer.
Adele Bloch-Bauer was a young and beautiful educated woman who had the lifestyle of a millionaire. According to her relatives, he was always smoking and had constant migraines. Adele was the only woman, apart from Emilie, who Klimt portrayed more than once.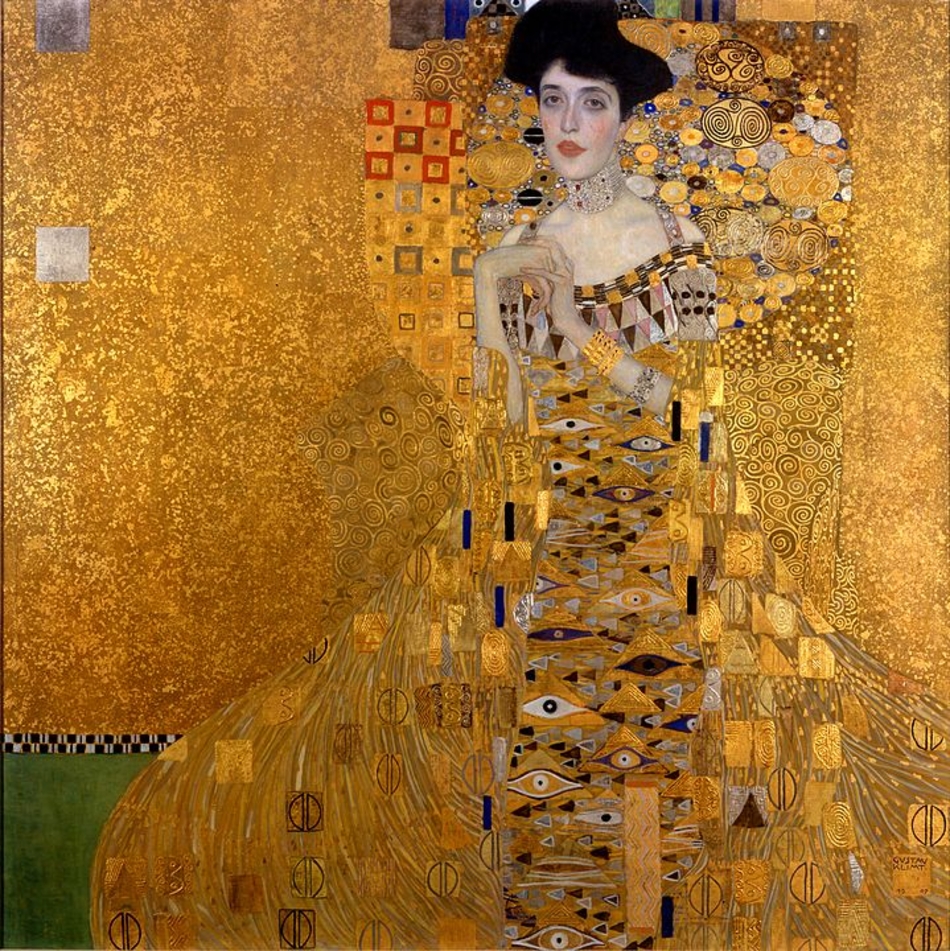 For the famous 'Golden Adele', Klimt made more than 100 sketches. According to one of the versions, Adele's husband knew about the affair she allegedly had with the artist. As a revenge, he set a condition that before starting the portrait, Klimt would have to make 100 sketches of Adele. According to Ferdinand's logic, Klimt would have to spend a lot of time with Adele exploring her every expression, and such a close interaction would slowly fade his feelings.
Serena Lederer
One of Klimt's close friends, Serena Lederer, was married to the Austrian industrialist August Lederer. She was not only an admirer of his art but also inspired her husband to collect Klimt's paintings. One of the rooms of her home was dedicated to Klimt's works. Serena is thought to have started the Lederer collection and continued collecting Klimt's art after his death.
In 1918, Serena bought 200 of Klimt's graphics from an exhibition set up by Austrian art dealer Gustav Nebehay. Unfortunately, many of these paintings were destroyed after a fire in Schloss Immendorf in 1945.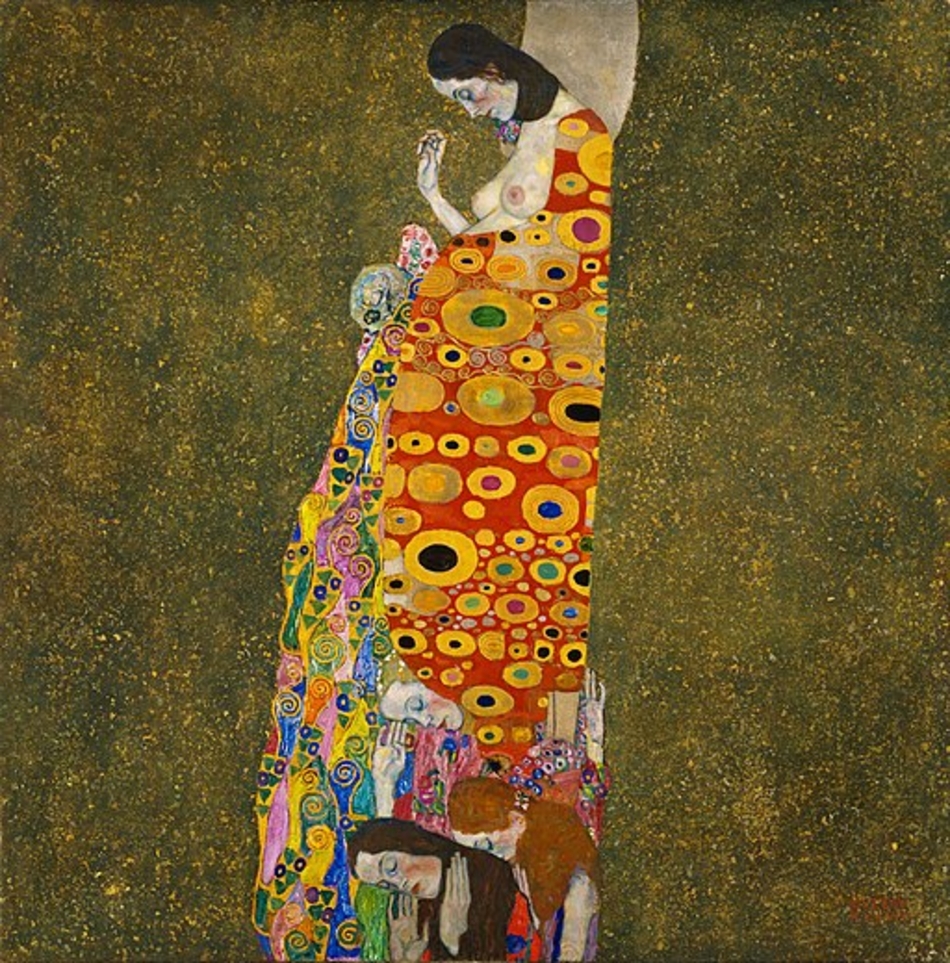 Lesser-known gems: Landscapes
Another part of Klimt's oeuvre that is lesser-known is his landscapes, which were not commissioned and which he painted during moments of respite in Salzkammergut in Elimie's company.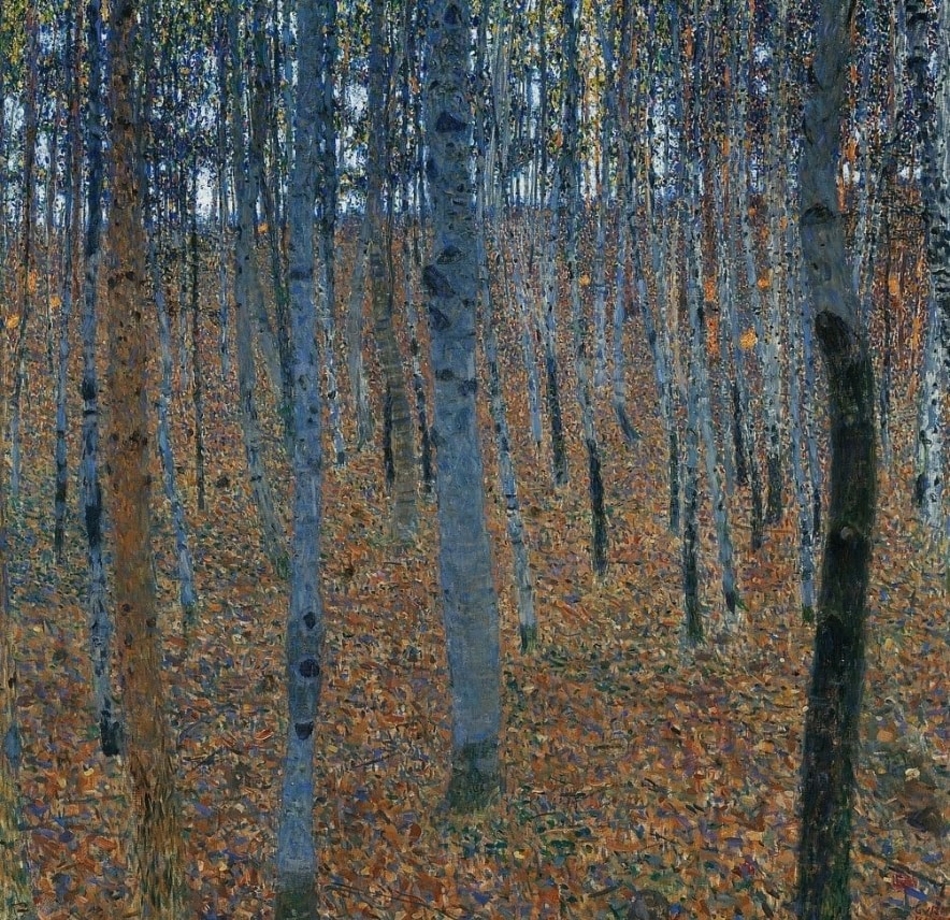 There are also many more gems to discover at this show, which takes place from October 7, 2022 to January 8, 2023. Don't miss the opportunity to learn all about this fascinating artist's "golden period".
Photo credits: © Wikimedia Commons
Credits for the Main photo: The Kiss (fragment) - Gustav Klimt, © Wikimedia Commons
Inspire our community
A global community of enthusiastic and curious ones. Diverse voices. Subscribe for free to share your vision and enhance our art-filled world.


To leave a comment you must
sign in