Insight
How Queen Elizabeth II mastered the art of living
Queen Elizabeth II had a quiet, dry sense of humour. One of the funniest moments televised, and that recently went viral, showed The Queen sharing Paddington's love of marmalade sandwiches.
When the cute bear showed off the marmalade sandwich he had hidden under his hat, the Queen quipped back, while opening her handbag: "I keep mine in here, for later."
Ma'amalade sandwich Your Majesty? Official YouTube Channel - The Royal Family
The comic sketch was released during the recent Jubilee celebrations honouring her 70-years on the throne, and was played at the beginning of the televised debate.
The UK's longest-serving monarch was also often seen joking with world leaders. Her humour has often come in handy to avoid awkward situations, a highlight being when she addressed both houses of Congress during a state visit to the United States in 1991. The previous day, her face had been hidden while speaking at the White House because the lectern had been adjusted for the taller President George Bush. The Queen's opening remark left everyone in fits of laughter. "I do hope you can see me today from where you are," she said.
For the opening of the London Olympics in 2012, she filmed a tongue-in-cheek scene with Daniel Craig as James Bond, in which he summoned her to the event. They both flew over London in a helicopter before a stand-in Queen was seen skydiving into the stadium.
She was even more hilarious in private, according to Rowan Williams, the former Archbishop of Canterbury, who once commented that was "extremely funny in private — and not everybody appreciates how funny she can be."
Travelling in style
The Queen often travelled, and she did so in style. Known as the 'million mile Queen' or the monarch that most travelled, she even had her own airline and is thought to have visited at least 117 countries throughout her lifetime.
But the means of transport she loved the most was the lavish Royal Yacht Britannia, or 'working palace at sea', with its mahogany woodworks and country-house atmosphere. It is now always docked in Edinburgh since it was decommissioned in 1997 and serves as a tourist attraction.
Always in good company
The Queen owned over 30 corgis over the years, as well as two cross breeds of dachshund and corgi. The line of corgis all descended from Susan, which she received on her 18th birthday. She used to walk them every day. Princess Diana referred to them once as a "moving carpet" because they accompanied her everywhere. When they died, she buried them with individual plaques in a pet cemetery.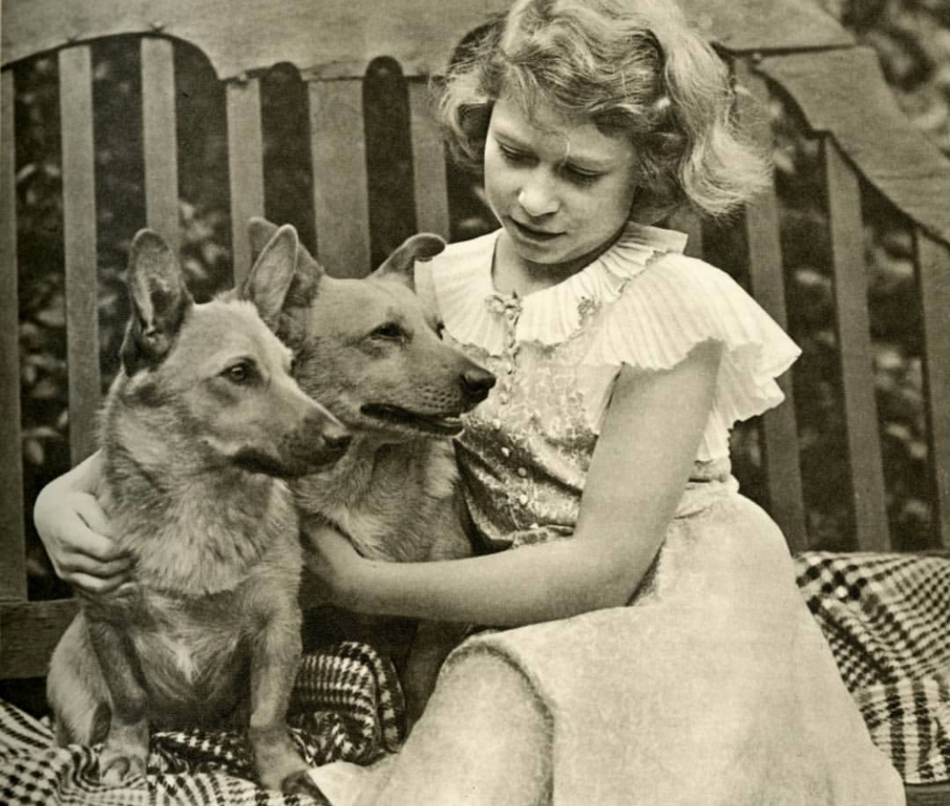 Tranquil breakfasts
The Queen's morning routine was quite intricate. At 7.30 am, she would be woken up by her maid with a tray with a silver pot of Twinings Earl Grey tea, with a saucer with milk, and Chocolate Oliver biscuits. She would listen to BBC Radio 4's Today programme and then get into the bath, which was run by the maid and had to be seven inches deep and exactly the right temperature.
Then, she would have breakfast: a plastic bowl of Special K cereal or Wilkins and Sons marmalade on toast, or scrambled eggs with smoked salmon with a grating of truffle on more special occasions. At 9.30 am, her kilted bagpiper would play outside the window.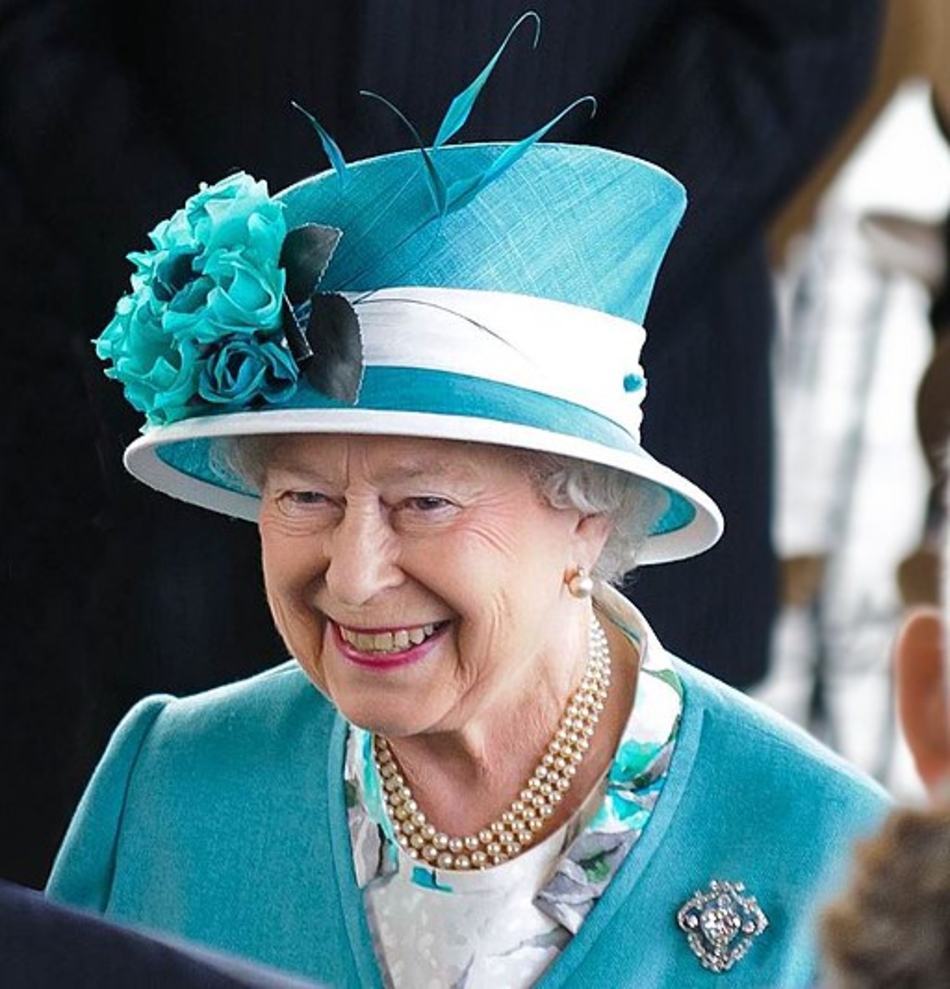 Simple yet elegant
Queen Elizabeth was a fashion icon. She had a rainbow-hued wardrobe and would wear one colour from head to toe. Vogue praised her for the "smart svelte lines of her tailored guardee top-coat" and shoes that were "so simple as to be entirely unobtrusive." She was known for wearing black low-heeled shoes by Anello & Davide, which were known as her 'work shoes'.
Vogue noted:
For 13 years, Princess Elizabeth has been the fashion leader for little girls all over the world. Her baby clothes were noted by every conscientious mama in England…her tiny frocks were copied in thousands of nurseries…. The line of her new coat, the tilt of her new hat, have almost as much fashion influence as the Queen's crinolines or the Duchess of Kent's hair-dos.
Her signature statement was a hat, which tended to be quite flamboyant. For her 80th birthday, for instance, she wore a bright pink hat to match her dress, and in 2013 she donned a purple ensemble for the Royal Ascot, one of Britain's most important racecourses and one of the Queen's favourite events. She was the first reigning monarch to win the Gold Cup at Royal Ascot that year, and she was thrilled.
In 2015 she wore a bright pink outfit and a matching hat made by royal milliner Rachel Trevor-Morgan. She always wore bright colours because her motto was that "you have to be seen to be believed."
She was also very fond of wearing long-sleeved sheath gowns, decorated with crystals, which she accessorised with an elegant tiara and gloves.
A love for roses
Queen Elizabeth loved gardens. Her Majesty's private manicured gardens featured plenty of roses. Around 3,500 rose bushes are geometrically laid out at Windsor Castle and Buckingham palace has around 60 rose bushes.
King Charles went to Belfast on Tuesday — his first visit to Northern Ireland as monarch — and in his response to Northern Ireland's message of condolence, said: "It is fitting that we should meet at Hillsborough, which my mother knew so well, and in whose beautiful rose garden she always took such pleasure."
Of course, Queen Elizabeth's coffin was decorated with an array of flowers, including roses and chrysanthemums.
A passion for cars
Queen Elizabeth II loved driving, even though she was often chauffeured.
Her 1955 State Landaulet, with coachwork by Hooper & Co. was used by the Royal Family for 43 years, before being returned to Rolls-Royce in 2002.
She proved that old age was no barrier to continuing to be active when she drove her Range Rover at Windsor Castle at age 95. She reportedly had around 30 Land Rovers in her garage, from the Land Rover Series 1 to the Land Rover Defender. She was also seen driving Jaguars, Bentleys and Daimlers.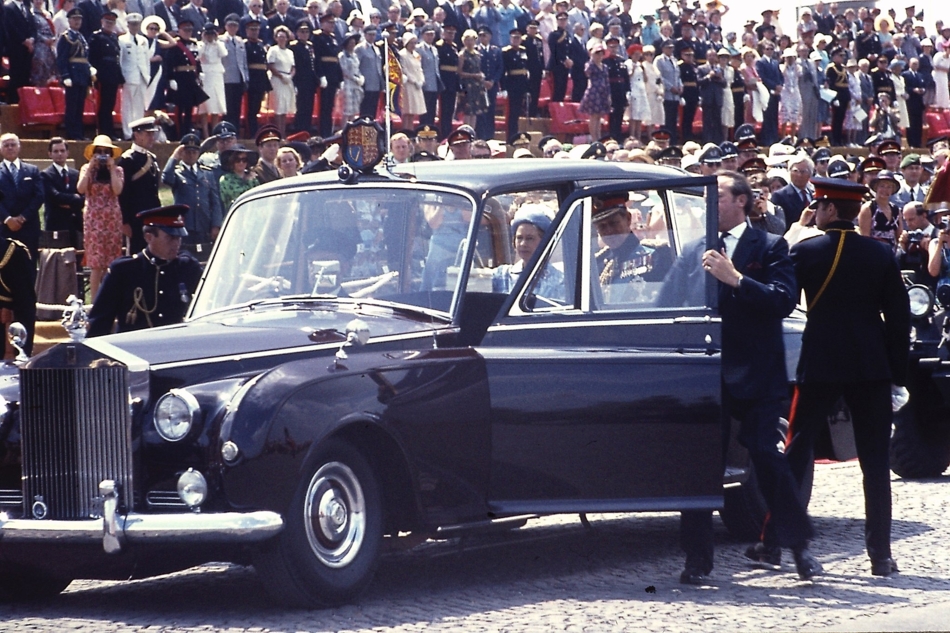 The Royals have always been fond of Land Rovers, so much so that Prince Philip's coffin was carried in one when he died.
Famous automakers sent their condolences following her death, with Vauxhall calling her 70-year reign "an inspiration to all" and Land Rover tweeting that her passing away had left everyone at the company "deeply saddened."
If you're inspired by how Queen Elizabeth II mastered the art of living until her finald days, why not embrace life too and explore our travel guides, including the best places to visit in Portugal's Gerês national park.
Credits for the Main photo: © Myles Cullen, Public domain, Wikimedia Commons
Inspire our community
A global community of enthusiastic and curious ones. Diverse voices. Subscribe for free to share your vision and enhance our art-filled world.


To leave a comment you must
sign in