Lifestyle
Interior designer's 6 DIY Christmas decor tips for 2022
The following question is on everyone's mind: "Should we keep the same Christmas decorations in 2022 that we have used in previous years?"
You might also be asking yourself if there are any interior design rules you should follow or latest trends. And of course, as an interior, event and decor designer, my answer is yes.
Here are some tips you might want to follow:
1.Choose a day when the whole family will be at home.
2. Order your tree online, or choose it at the store together.
3. Put on your favourite music.
4. Get your favourite toys together or buy more if you want. When buying new toys, simply choose the ones that please your eye, don't think about the general design, just choose the one you most like!
5. Listen to your favorite music as you decorate your Christmas tree. No rules, no control, everyone decorates the tree as they please!
5.1 It's more convenient to hang the lights first on the tree, and then hang the balls.
6. Once you have decorated the tree, turn on your favourite Christmas movie, hug your loved ones and enjoy the cosy atmosphere!
Since Christmas brings memories of when we were children, we unconsciously want to return to the comfort and warmth our parents provided us with.
Therefore, on an unconscious level, each of us tries to reproduce this or that style from our childhood.
There are several styles of Christmas decor:
Scandinavian style
The Scandinavian style is characterised by the natural motifs of Northern Europe, with long snowy winters and short days. This means we crave natural light, which can be achieved through open spaces and the use of light colours.
Vintage style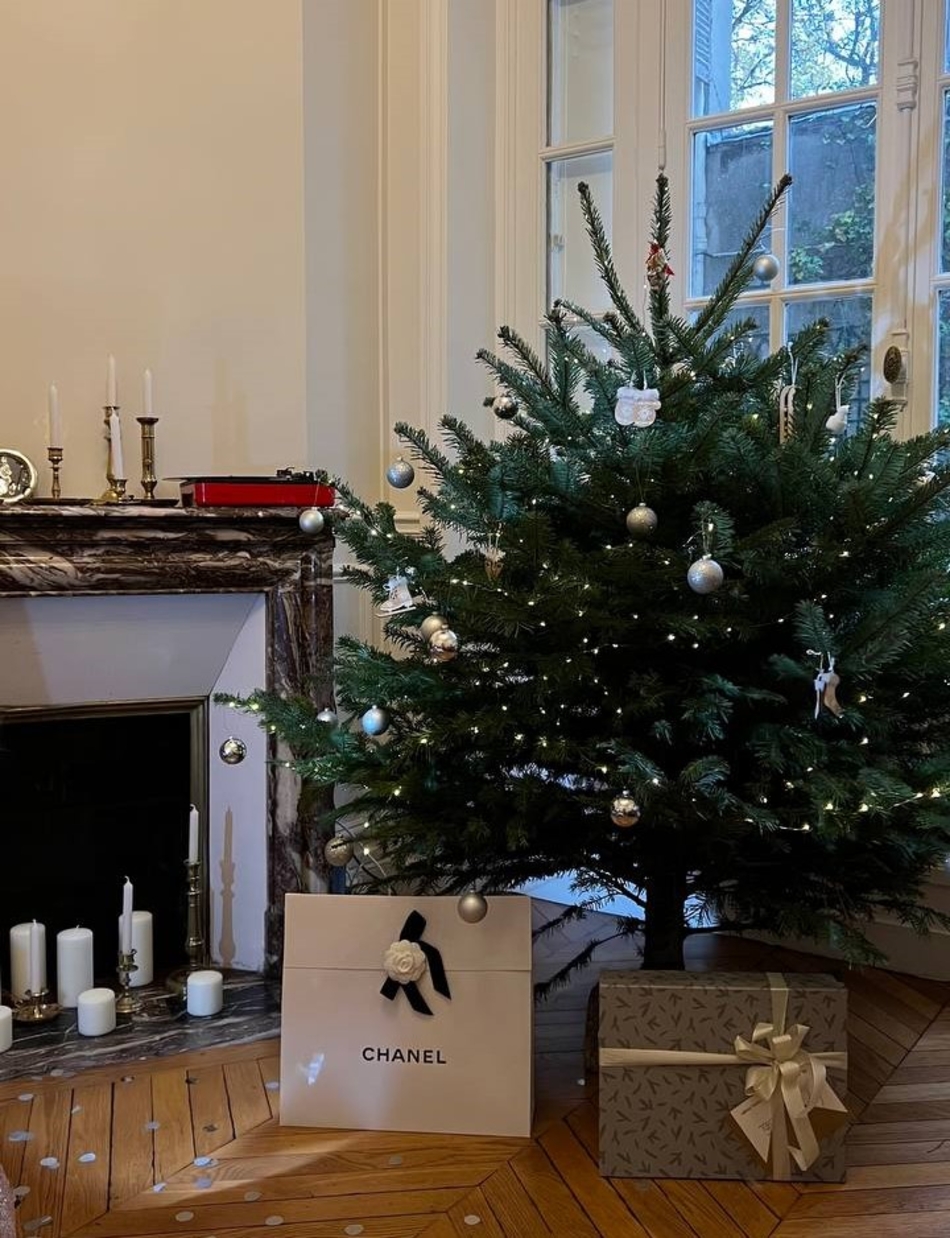 In interior design, this style is characterised by a combination of classic and modern styles. The vintage style interior design uses a minimum of decorative elements.
The main idea of this style is to ergonomically blend vintage interior items into modern design.
The baroque style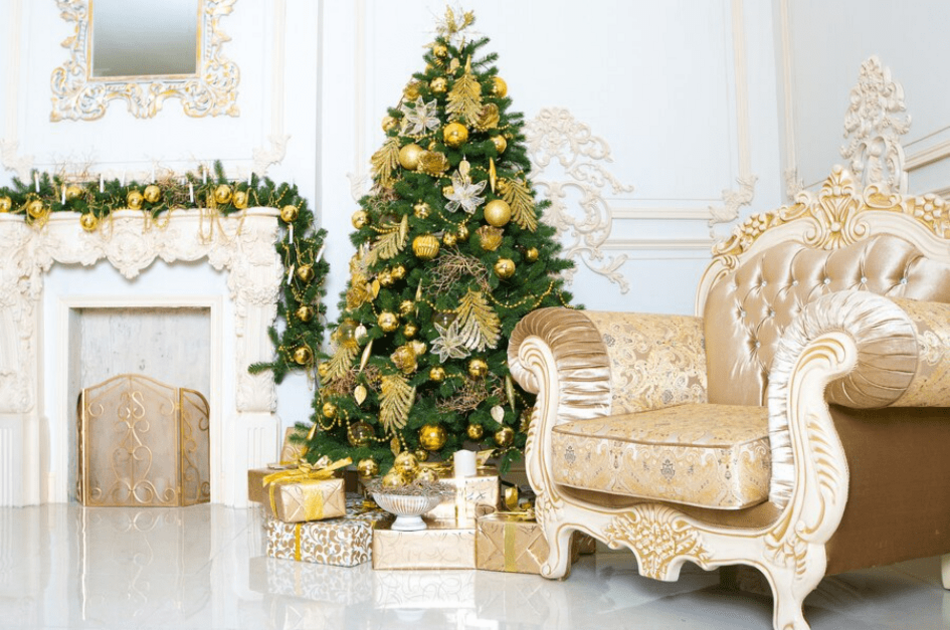 The Baroque style is a pompous, rich, luxurious style characterised by excess. The Christmas tree is chosen in a classical style, and is usually lavish, so that many toys can be placed. Rooms in the Baroque style have high ceilings, so the Christmas tree should be large.
Loft style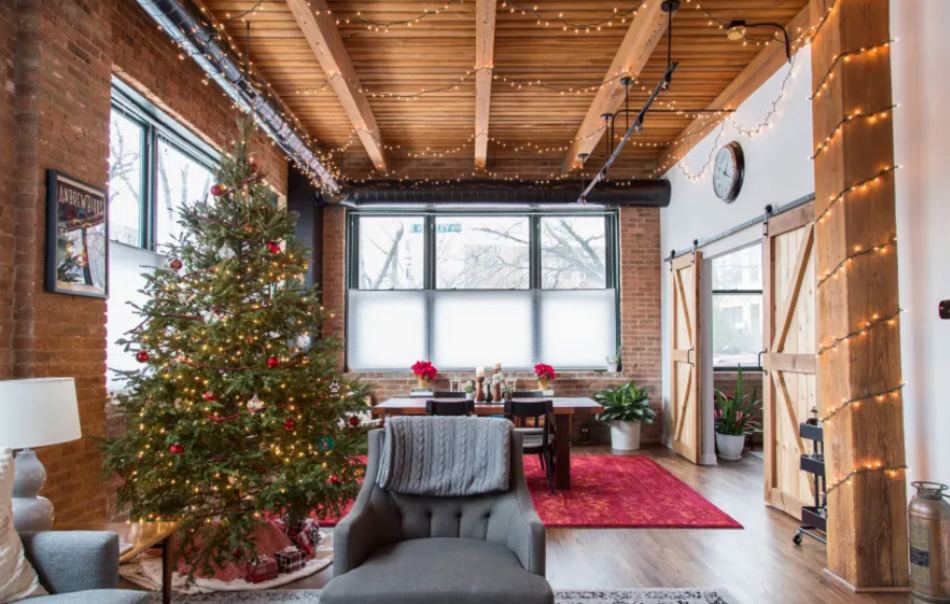 The minimalist loft style doesn't require anything fancy or flashy to decorate your home for the new year. Just add twinkling lights and a few details or modest decorations.
Choose Christmas decorations and ribbons in colours that already feature in the interior. Don't forget the shimmering gold or silver lights.
Classical style
A classic Christmas Eve interior will be easy to decorate. The usual snowflakes, stars and Christmas trees will blend in organically in bright, spacious and classic rooms. Gold or silver lights and mirrored spheres can also be used to decorate the Christmas tree, with their glow creating a fairy-tale mood.
Whatever the style of your home, it's important to approach Christmas decoration ideas with love, faith in magic and miracles, and with enthusiasm, to create a fairy tale with your own hands. Appreciate the process, not the result, and the Christmas mood in your home is guaranteed.
Credits for the Main photo: © Spacejoy on Unsplash
Inspire our community
A global community of enthusiastic and curious ones. Diverse voices. Subscribe for free to share your vision and enhance our art-filled world.


To leave a comment you must
sign in