Art
Jeff Koons' 7 most famous works
About Jeff Koons' life
American artist Jeff Koons has as many fans as critics, and continues to mesmerise the world with his bold works. He has even set a record for the most expensive piece ever sold by a living artist. Koons was born in 1955 in York, Pennsylvania, and studied at the Maryland Institute College of Art in Baltimore and the School of the Art Institute of Chicago. Through his career, he has gained the name of one of the most influential and charismatic artists of our life.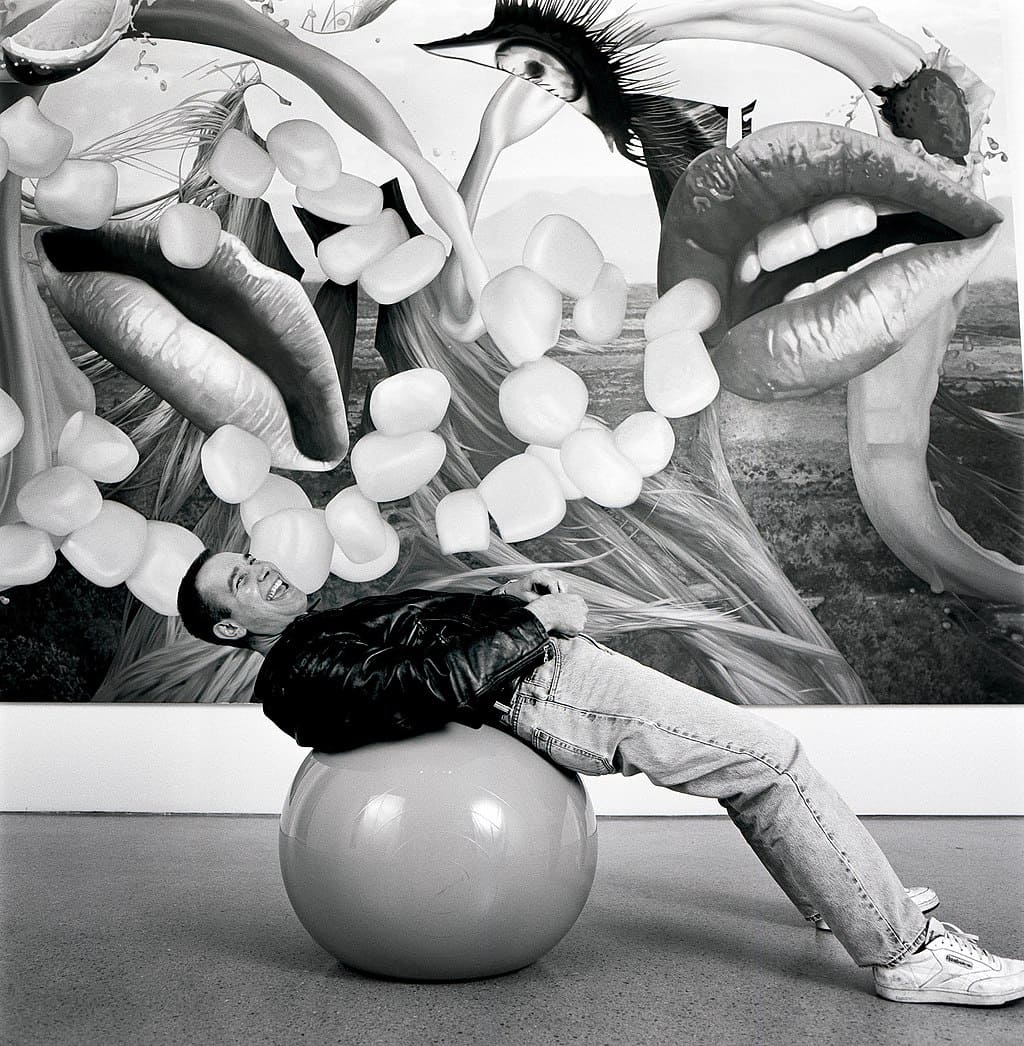 What is Jeff Koons famous for?
Jeff Koons is the author of more than a thousand unique and original art pieces. His artwork embellishes the greatest museums all over the world. His approach to art and the process of creation is loaded with sentimental and spiritual, yet practical details. From his balloon animals, usually made with mirror-finish surfaces, to his 'Play-Doh' sculpture, here we delve into some of the artist's most memorable pieces.
1. Gazing Ball Series, 2013
Jeff Koons has always denied that his works have hidden meanings. But every work of art is expected to carry one because we all perceive the same objects differently.
Most of Koons' works have reflective surfaces, which create a connection between the art works and the spectators. That's reflected in most of his work, but most significantly in his 'Gazing Ball' series, in which we see masterpieces like Altdorfer's 'The Battle of Alexander at Issus', Perugino's Madonna and 'Child with Four Saints', and Giotto's 'The Kiss of Judas', each of which has painted aluminium shelf attached carrying a blue glass gazing ball. Inside the ball, viewers see both the painting and their own reflection.The act of seeing each other united in the reflection of the ball connects the audience with the piece, and therefore with its past and its author. The 'Gazing Ball' series allows viewers to travel through the history of art.
2. Rabbit, 1986
'Rabbit' is a 1986 sculpture by Jeff Koons and the idea arose from his 1979 work 'Inflatable Flower and Bunny'. One of the versions of 'Rabbit' was sold for $91.1 million at Christie's, which is the highest price for the work of a living artist ever sold at an auction. Their essence makes 'Bunny' and 'Rabbit' quite different pieces. 'Rabbit', in comparison to 'Bunny', seems like it's ready for a battle. The carrot held by 'Rabbit' looks like a weapon that reflects everything around it. Even the grey colour of the sculpture reminds viewers of armour. Koons represents one of the most peaceful animals in quite an aggressive way. The shocking value comes from the unexpected sense of intimidation from an animal like a rabbit. The piece makes viewers question the polarity of life.
3. Two Ball Total Equilibrium Tank (Spalding Dr. J Silver Series, Wilson Aggressor), 1985
Koons' equilibrium project tends to spark questions surrounding the artist's mastery and creativity, and, at the same time, existential themes.'Two Ball Total Equilibrium Tank' represents a tank full of distilled water containing ordinary salt and two basketball balls that float in the centre of the tank. To make the project as perfect as it is, Koons researched the technical aspect of it with the Nobel Prize winner physicist Richard Feynman.
The piece reflects equilibrium as an inseparable part of human life. The Nike posters that Koons hung on the walls around a tank also carry an important meaning. The posters depict one of the best basketball players, reminding us that anyone can achieve a successful life. Koons also placed objects like a cast in bronze, in the same room, representing death, which he sees as the ultimate state of existence. He also reflects on the circle of life and the role equilibrium has in it, with the tank symbolising the state of being and an element of death always being present.
4. Balloon Dog, 1994–2000
Childhood memories are often vivid in our minds and carry nostalgia. Being connected to our childhood is priceless. A memory many children have is playing with balloon animals, made mainly during children's parties. Koons recreated the nostalgic memory in his 'Balloon Dog' series. Through strong associations, it takes us directly back to our memories, and while gazing at it, viewers can see reflections of themselves as they currently are. The piece encourages the viewer to connect with their past and present selves while reflecting on the different stages of their lives.
5. Play-Doh, 1994–2014
'Play-Doh' is a sculpture that once again goes back to childhood memories. An aluminium piece painted in different colours, it represents the play-doh used by children for their art projects. With the sculpture, Koons managed to capture the process of creation. As he once described:
Play-Doh is multi-dimensional, it has a lot of different points of view, it's dealing with that kind of in a psychological way but also in the way of form and of surface, texture, colour and a meaning.
The piece evokes the organic, always alive, energetic process of creation. Each colour and shape has its position and value to the greater result. Few works of art carry the same attribute of making viewers experience the process that they are not necessarily part of at that exact moment. Once again, Koons offers the viewers a world full of creative possibilities.
6. Michael Jackson and Bubbles, 1988
Michael Jackson's world was filled with fame, fortune, and scandals and his fascination with plastic surgery was no secret. Koons saw Jackson as an artist who had his own voice and was constantly seeking transformation. So in 1988, he created a porcelain sculpture titled 'Michael Jackson and Bubbles', which is still quite controversial among critics today. This material has always been used to depict religious figures in the past. Koons depicted Michael Jackson as a kind of saint, posing with his monkey, Bubbles.
7. Puppy, 1992
Koons tends to go for images that influence people's emotions and memories. Koons' most sentimental work is perhaps 'Puppy', a 12.4 metres tall sculpture covered in colourful flowers. Standing right in front of the Guggenheim Bilbao Museum in Spain, Puppy creates an illusion of a protector.
The artist once stated:
Puppy communicates love, warmth and happiness to everyone. I created a contemporary Sacred Heart of Jesus.
What are the features of Jeff Koons' artworks?
Jeff Koons is an artist in search of a greater self. Through an original approach, he pushes the boundaries of expectations and finds the cracks of life, death, and everything in between. Mirror surfaces, childhood nostalgia, and sophisticated, contemporary vision are the main features of his work.
Lots of times, people feel very inferior to art; they feel intimidated by it. But the art really happens inside you,
Jeff Koons once said. His work opens the portal between us, and a world full of new ideas of ever-changing possibilities.
If you enjoyed learning more about Jeff Koons' blockbuster art, make sure you also read our review of the film 'Blonde' about the life of Marilyn Monroe, a huge inspiration for the Pop Art world.
Credits for the Main photo: © Shutterstock
Inspire our community
A global community of enthusiastic and curious ones. Diverse voices. Subscribe for free to share your vision and enhance our art-filled world.


To leave a comment you must
sign in