Lifestyle
Tennis fever: An interview with Pascale Janodet, treasurer of Mont-Saint-Aignan Tennis Club
Art de Vivre remains incomplete without the discussion of sports. In recent decades sports have become synonymous with a quality life. Undoubtedly, tennis is among the most popular and luxurious sports.
In France, the months of May and June are traditionally marked by The French Open, the famous Roland-Garros. Across the channel, during June and July, England hosts another major championship, Wimbledon. The other two Grand Slam tournaments are the US Open and Australia Open. These are the biggest tennis events that bring together top stars and fans from all over the world.
Tennis is steadily growing in terms of popularity. Interest in the sport continues to soar. There are multiple benefits of this sport, both physical and mental. Have you ever dreamt of taking up tennis? Do your children dream of becoming the next Carlos Alcaraz, Novac Djokovic or Rafael Nadal? If the answer is yes, we invite you to the Mont-Saint-Aignan Tennis Club (MSATC). It is one of the best tennis clubs in France whose creation dates back to the beginning of the 20th century. The club offers high levels of competition and leisure.
Where is Mont-Saint-Aignan Tennis Club located?
Located in the heart of Normandy, it is the municipal club of Mont-Saint-Aignan - a charming town of 19,000 inhabitants on the outskirts of Rouen. The town is well-known for its proximity to the Normandy capital, as well as for its residential area marked by a familial atmosphere and luxurious properties. Thanks to a new management team that was set up in 2008, MSATC has become one of the biggest clubs in the country from the membership perspective. In May 2022, nearly 820 members were a part of the club and the number continues to grow.
Pascale Janodet, treasurer of the club and a tennis enthusiast sat down with us to talk about the history of the club and the backstage of its functioning. She also explains how one can become a member of the Mont-Saint-Aignan Tennis Club.
AV: Could you tell us what you have here in the Club?
Pascale Janodet: The Mont-Saint-Aignan Tennis Club has two main sites: the Coquets sports centre and Les Cottes in the Saint André district. Les Cottes site is the first historical tennis club in Rouen, established in 1922, and is now part of the MSATC. It is a wonderful site with 4 traditional clay courts (the traditional French courts are made of clay, while in England, for instance, the grass is the traditional surface - AV), located in the centre of a green area with beautiful properties which date back to the beginning of the 20th century. In June, our club will celebrate the centenary of this exceptional site. As for Les Coquets, here we have seven resin courts, five of which are covered, and a synthetic grass court. We are planning on opening two more covered padel courts soon.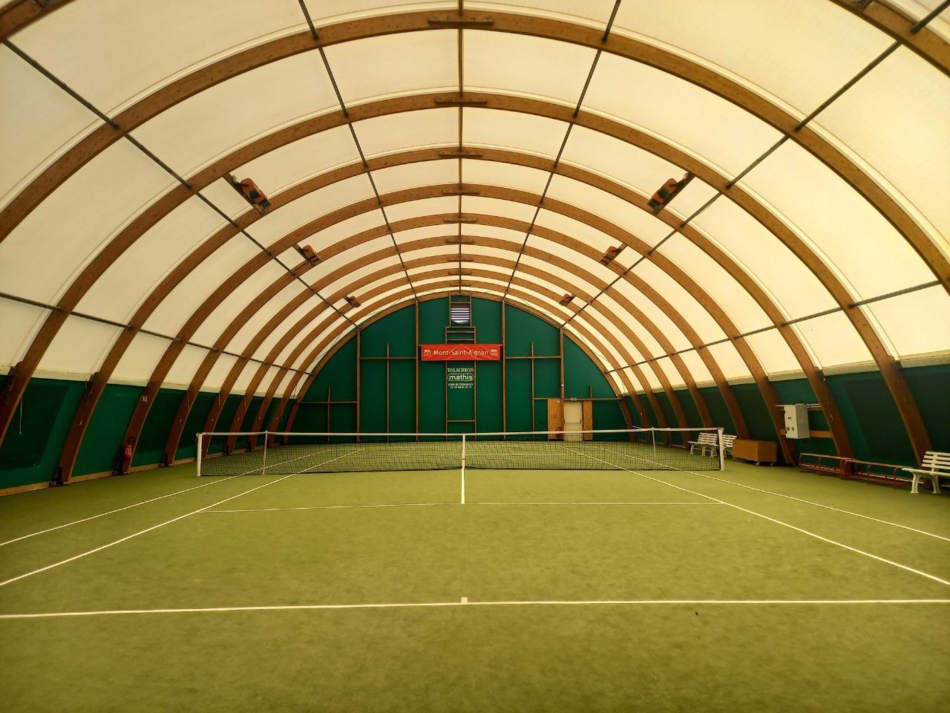 AV: Let's talk about your staff. Who works in the normandy tennis club?
Pascale Janodet: The management of the club is ensured by a team of motivated volunteers, and 8 professional salaried employees organise quality lessons for the members. The teaching team is headed by François Depuydt, who also accompanied Laurent Lokoli at the League de Corse. Lokoli was a French champion among the 15/16 years old in 2010. He joined our club during the 2019 season. François Depuydt is a key member of our +35 years old team and has been holding the title of the champion of Normandy for several years. As an individual player, Depuydt is this year's Normandy champion in the 40+ group, and his wife is the Normandy champion in the 35+ group. Let's also mention Louis Quennessen who is vice champion of Normandy and vice champion of France in the 35+ group.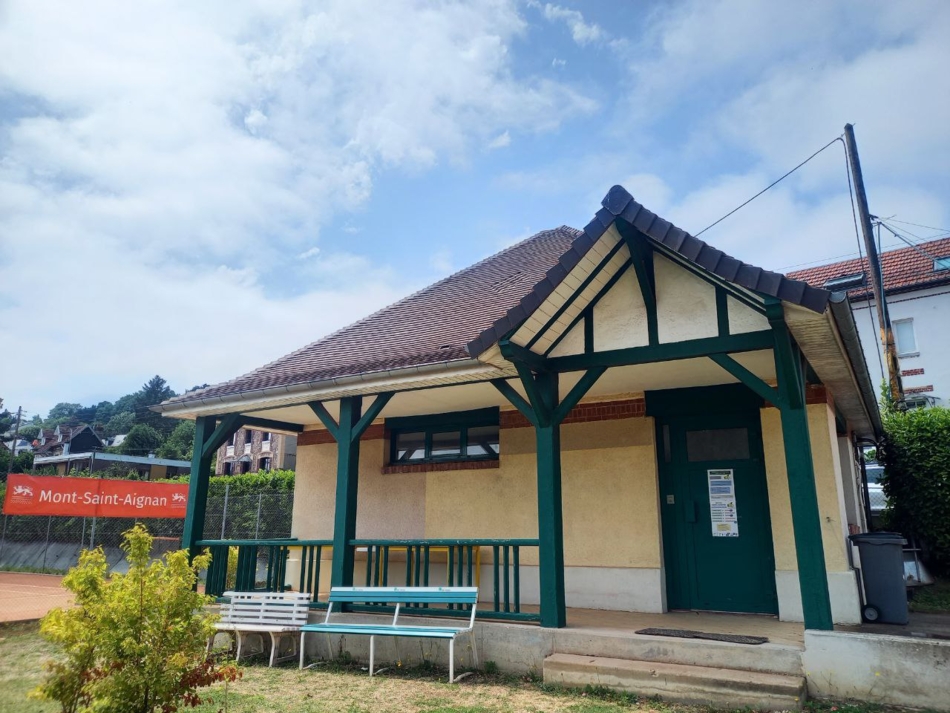 AV: As for the high-level practice, can you tell us about some of your students' victories?
Pascale Janodet: We are a training club of the FFT (Fédération Française de Tennis - AV). This year, our young students have won two titles and qualified thrice for the finals of the Seine-Maritime championships. Nine of our students also qualified for the Normandy championships. A senior women's team and two men's teams play in the Nationals. We trained two champions and three finalists of the Normandy Youth Championships, which took place on the weekend of 28-29 May.
AV: The normandy tennis club has also obtained the "TENNIS SANTÉ" (Tennis health – AV) label from the FFT. What projects are you undertaking in this regard?
Pascale Janodet: Primarily, our club is committed to the practice of tennis for people with disabilities. Since 2012, we have been hosting ULIS classes (ULIS - unité localisée pour l'inclusion scolaire, localised unit for school inclusion - AV) every week. Furthermore, as a part of our partnership with the project Kinder Joy of Moving (by Ferrero), which aims to introduce sports activities to children, we organise free events, open to all children regardless of whether they are members of the club or not. During these events, workshops on tennis, ping-pong, and table soccer are conducted. Last year, we welcomed over 500 visitors. In 2022, this event will take place on 3 July at the Coquets Sports Centre.
Since 2016, the club is mobilised against breast cancer: we set up a free 30-week programme "Jeu Santé et Match" for patients battling this disease. This programme includes 4 and a half hours of weekly sport: indoor fitness, Nordic walking, and tennis. Studies show that these sports activities reduce the risk of recurrence by half over time. Of course, the most important thing is a friendly and fun atmosphere. Over 150 women have enrolled in these classes, and about a quarter of them have continued tennis after the end of the programme. The testimonies of these women give us the true meaning of this action: it helped them cope with their treatment, and improved their physical and moral condition. The programme is supervised by Maël Garnesson, who has been trained in health sports and is now a coach for the Normandy Tennis League and a contributor of educational content for the FFT.
AV: What are other events organised by the club?
Pascale Janodet: Throughout the year we organise various events for families: Christmas tree, galette des Rois, training courses, barbecues on match days in May, tennis school party, open days, the traditional end-of-year barbecue and several buffet receptions.
AV: How would you describe the target audience of your normandy tennis club?
Pascale Janodet: Our ultimate aim is to create a community centred around tennis. Families, competitors, coaches, and volunteers form our club. Members belong to different social backgrounds and reflect the population of Mont-Saint-Aignan. Our members are between the ages of 4 and 82 years old. Tennis is often a family sport, so we have up to 5 members of the same family enrolled.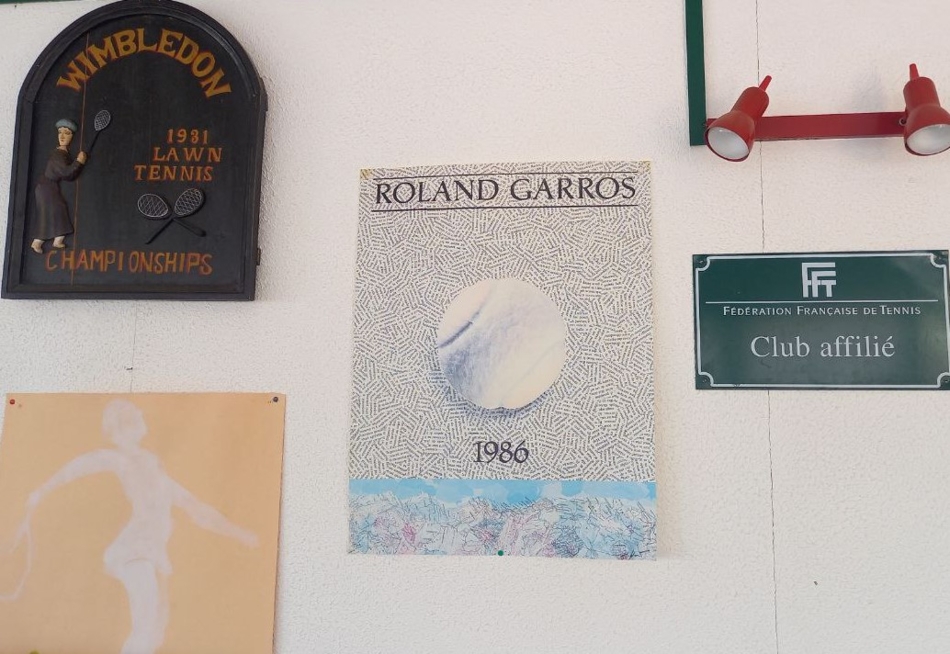 AV: How to join the Mont-Saint-Aignan Tennis Club? And what are the advantages of a membership?
Pascale Janodet: You can register on Ten'Up, the website of the French Tennis Federation, or on our website via a registration form. You can also contact the club directly. Talking about the advantages, membership allows you to use all the club's courts on reservation. You can also take lessons all year round.
AV: Thank you for your time Pascale and best of luck to you and your club.
Indeed, tennis is one of the most fashionable sports in society. If you are looking for a new hobby to utilise your time productively, tennis is a good option. It will allow you to meet new people whilst improving your health and overall wellbeing. This is what we wish to do here at Art de Vivre.
Should you be interested in contacting the MSA club, you can get in touch with them using these details:
Contacts:
https://www.facebook.com/MSATC/
Credits for the Main photo: © Moises Alex on Unsplash
Inspire our community
A global community of enthusiastic and curious ones. Diverse voices. Subscribe for free to share your vision and enhance our art-filled world.


To leave a comment you must
sign in