Events
16 Must-see cultural events in 2023
This year is set to be a triumphant one for art and culture across the world. After a few years of uncertainty and a tentative return to in-person spaces in 2022, 2023 welcomes the chance to get up close and personal with work by masters like Vermeer and Donatello, the exciting return of legends such as Joni Mitchell to the stage and new and emerging talent in spaces like the Edinburgh Fringe and the Shanghai contemporary art fair. Wherever you are in the world, there's sure to be something for you. And if you feel overwhelmed by the choice, we've curated a small calendar to keep you busy from January to December in a glorious year for art!
1. BRAFA ART FAIR, BRUSSELS EXPO, BRUSSELS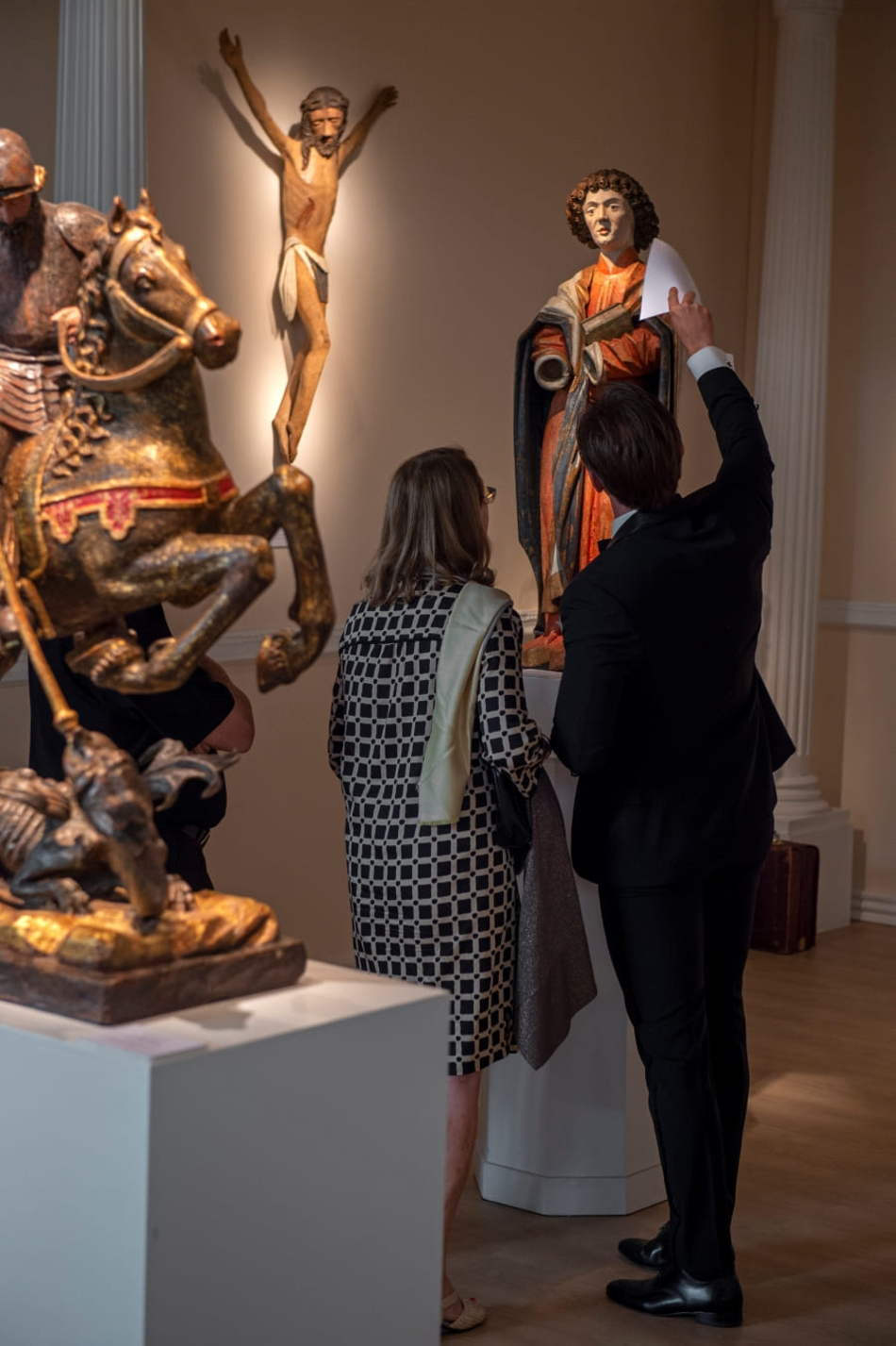 Recognised as one of the world's oldest and most prestigious art fairs, BRAFA returns this January with a collection of fine art, antiques, contemporary and modern art and design to start 2023 with a bang. Think eclectic elegance, must-see pieces include Philippe Wolfers' 'Art Nouveau Peacock Tiara/Brooch, Marc Chagall's 'Deux Profils Verts Au Cirque' (1966) and Klaas Muller's 'Family Portrait' (circa 1620).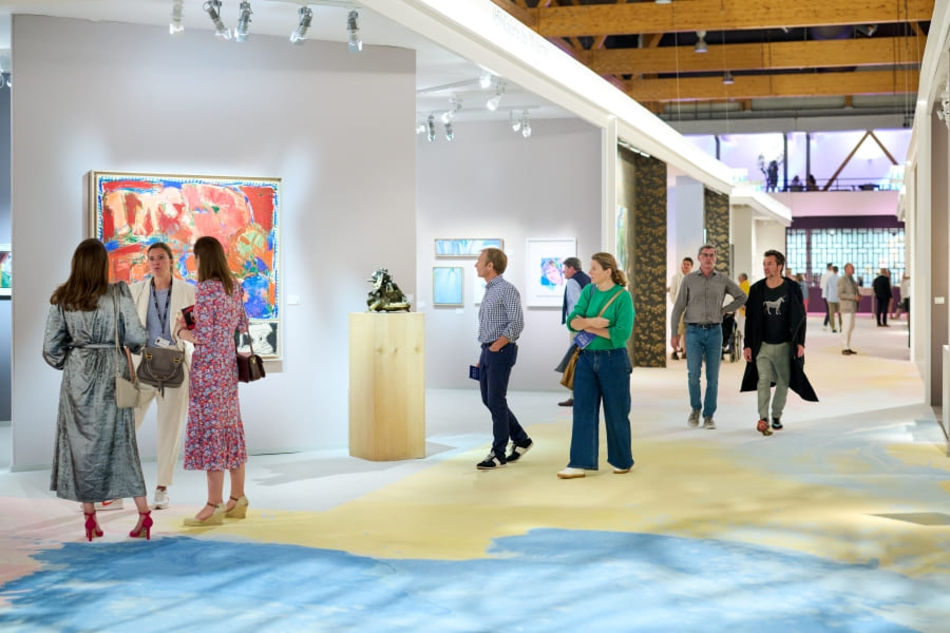 Brafa Art Fair is showing at the Brussels Expo from January 29 to February 5, 2023.
2. EGON SCHIELE FROM THE COLLECTION OF THE LEOPOLD MUSEUM - YOUNG GENIUS IN VIENNA 1900, TOKYO METROPOLITAN ART MUSEUM, JAPAN
Drawn largely from the collection of Vienna's Leopold Museum, a total of 50 works of Egon Schiele's self-portraits, portraits and landscape paintings will go on display at the Tokyo museum this January. With this celebration of the erotic, anxious and rebellious expressionist style that shook up Vienna at the fin de siècle, the exhibition will feature around 70 works from Schiele's artistic milieu, including Gustav Klimt, Oskar Kokoschka and Richard Gerstl.
Egon Schiele from the Collection of the Leopold Museum - Young Genius in Vienna 1900 is showing at the Tokyo Metropolitan Art Museum in Japan from January 26 to April 9, 2023.
3. VERMEER EXHIBITION, RIJKSMUSEUM, AMSTERDAM
The world's biggest-ever Vermeer show is set to take place at Amsterdam's Rijksmuseum in 2023, bringing together more than 23 of the Dutch painter's rare paintings including masterpieces such as 'The Girl with a Pearl Earring', and 'The Geographer and Lady Writing a Letter with her Maid'. Vermeer paintings are rarely lent out so this is the perfect chance to get to know the painter, his artistic choices and his motivations for his compositions.
The Vermeer exhibition is showing at the Rijksmuseum in Amsterdam from February 10 to June 4, 2023.
4. DONATELLO: SCULPTING THE RENAISSANCE, V&A, LONDON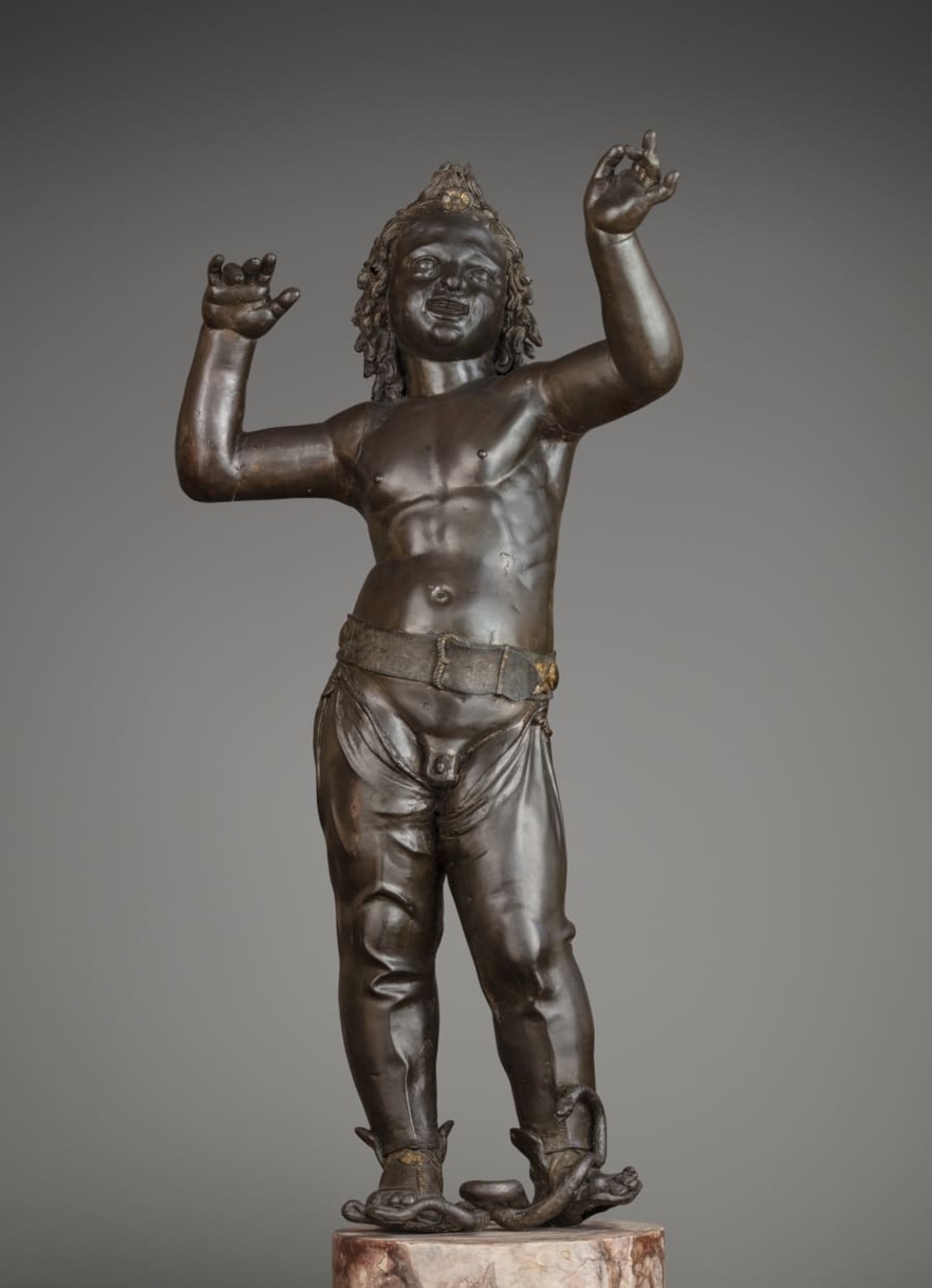 As part of a one-off collaboration between the Staatliche Museen zu Berlin, the V&A in London and the Fondazione Palazzo Strozzi and Musei del Bargello in Florence, the exhibition is making its last stop at the V&A this February (having closed in Berlin on January 8 this year). The first major UK exhibition to explore the mastery of Renaissance sculptor Donatello, the V&A in London promises to deliver a "fresh vision of the artist and his influence on subsequent generations" so be sure to catch it while you still can.
Donatello: Sculpting the Renaissance is showing at the V&A South Kensington in London, opening on February 11, 2023.
5. HUGO VAN DER GOES: BETWEEN PAIN AND BLISS, GEMÄLDEGALERIE, BERLIN
Widely considered one of the greatest Flemish painters of the 15th century, it might be shocking to hear that the first-ever monographic exhibition of Van Der Goes' striking and intensely human works are set to premiere at the Gemäldegalerie in March 2023. Featuring almost all of his surviving paintings and drawings including the 'Monforte Altarpiece' (1470/75), 'Nativity' (1480) and late masterpiece, 'Death of the Virgin', (1472-80), the exhibition is a celebration of work that bridges the gap between heavenly bliss and earthly pain.
Hugo Van Der Goes: Between Pain and Bliss is showing at the Gemäldegalerie in Berlin from March 31 to July 16, 2023.
6. AKHRAM KHAN'S CREATURE, SADLER'S WELLS, LONDON
Akram Khan's hypnotising ballet returns to the stage at Sadler's Wells in London this spring. Evoking Georg Büchner's expressionist classic Woyzeck and Mary Shelley's Frankenstein, Creature is a uniquely visceral and apocalyptic dance experience that you won't want to miss.
Akram Khan's Creature is showing at the Sadler's Wells in London from March 23 to April 1, 2023.
7. BASQUIAT X WARHOL: PAINTING 4 HANDS, LOUIS VUITTON FOUNDATION, PARIS
As an extension of their Jean-Michel Basquiat exhibition of 2018, the Foundation continues its exploration of the artist's work this April by revealing his collaborative work with close friend Andy Warhol. Between 1984 and 1985, the pair created around 160 paintings together which has been described by Keith Haring as a "conversation occurring through painting, instead of words" to create a "third distinctive and unique mind".
Basquiat x Warhol: Painting 4 Hands is showing at the Louis Vuitton Foundation in Paris from April 4 to August 28, 2023.
8. KEITH HARING: ART IS FOR EVERYBODY, THE BROAD, LOS ANGELES
The Broad is set to present the first-ever LA museum exhibition of Keith Haring's work, including video, sculpture, drawing, painting, and graphic works.
Keith Haring: Art is for Everybody is showing at the Broad in Los Angeles from May 17 to October 8, 2023.
9. ELTON JOHN, GLASTONBURY, UK
Legendary artist Elton John is set to perform his last ever UK concert this June, closing out the main stage at Glastonbury festival, expect to see a few famous friends making an appearance for this emotional send-off.
Elton John is playing at Glastonbury, England on June 25, 2023.
10. JONI MITCHELL, THE GORGE AMPHITHEATRE, WASHINGTON
As Elton John plays his last in the UK, Joni Mitchell is set to return for her first headline show in 23 years as part of a two-night event called Echoes through the Canyon, alongside friend Brandi Carlile.
Joni Mitchell is playing at the Gorge Amphitheatre in Washington, DC on June 10, 2023.
11. ART BASEL, SWITZERLAND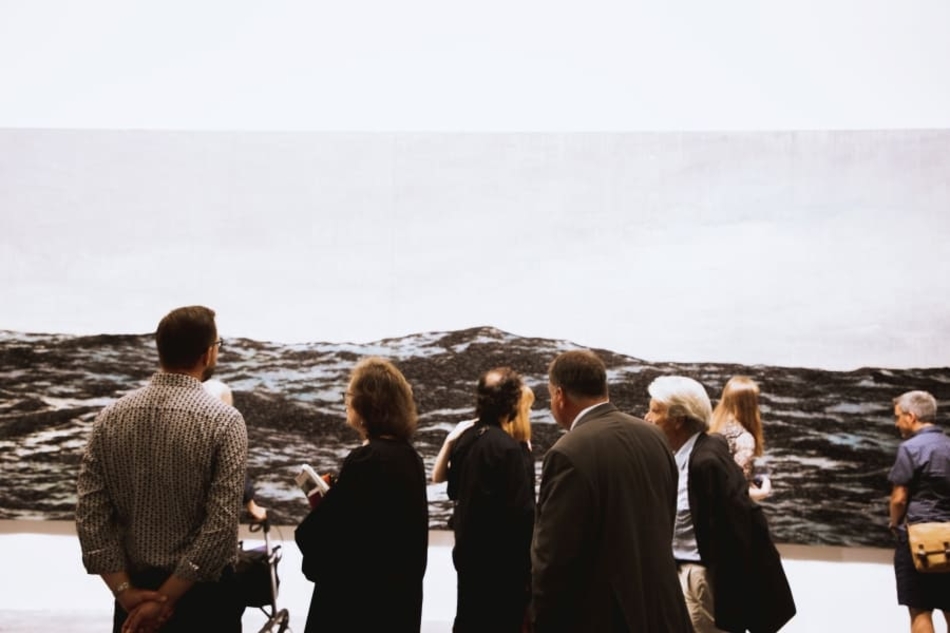 Art Basel is due to make a bold return this summer, featuring over 200 leading galleries and over 4,000 artists, celebrating significant works by pioneering masters of Modern art alongside a new generation of emerging artists from five continents across the globe. If you're looking for a sunny getaway this winter, you can also catch Art Basel Miami which is running from December 7 to 9.
Art Basel will be held from June 15 to 18, 2023 in Basel, Switzerland.
12. MICHAEL RAKOWITZ: REIMAGINING THE HANGING GARDENS OF BABYLON, BALTIC CENTRE FOR CONTEMPORARY ART, LONDON
An ambitious reimagining of one of the Seven Wonders of the Ancient World, Michael Rakowitz's take on the Hanging Gardens of Babylon is set to breathe fresh air and lush green space into London this summer and beyond. A welcome respite from the concrete jungle and an imaginative take on one of the world's greatest feats of engineering.
Michael Rakowitz's Reimagining the Hanging Gardens of Babylon is on display at the Baltic Centre for Contemporary Art in London from July 15, 2023 to June 26, 2024
13. EDINBURGH FRINGE, SCOTLAND
One of the world's favourite creative festivals is coming back for 2023 with a vast display of human expression, drawing big names and undiscovered talent to Edinburgh for this year's fringe.
The Edinburgh Fringe is set to take place in Scotland from August 4 to 28, 2023.
14. MARINA ABRAMOVIĆ, ROYAL ACADEMY OF ARTS, LONDON
In September, The Royal Academy will present the first-ever UK exhibition spanning Marina Abramović's illustrious and pioneering career in performance art. Curated in close collaboration with the artist, the exhibition will offer live re-performances of iconic works within the galleries and Abramović is due to participate in the programme of talks and events throughout the exhibition. In true Abramović style expect to be immersed, as the experience promises to offer visitors "the sort of intense, physical encounter for which she has become known".
The Marina Abramović retrospective will be on view at the Royal Academy of Arts in London from September 23 to December 10, 2023.
15. MARCEL DUCHAMP AND THE LURE OF THE COPY, PEGGY GUGGENHEIM COLLECTION, VENICE
Pioneer of Dadaism Marcel Duchamp engaged with replication to radically redefine the role and nature of art. In 1941, Peggy Guggenheim acquired 'Box in a Valise' (1935-41), a portable museum of 69 miniature replicas of Duchamp's work which will serve as a centrepiece for the exhibition, alongside major loans and 30 artworks from a private collection in Venice.
Marcel Duchamp and the Lure of the Copy will be on display at the Peggy Guggenheim Collection in Venice from October 14, 2023 to March 18, 2024.
16. ART01 SHANGHAI CONTEMPORARY ART FAIR, CHINA
Since 2013, ART01 has brought together the top galleries, institutions, artists and their works from around the world as part of the Shanghai International Arts Festival. Aiming to build a platform for galleries, institutions, collectors and sponsors, with a mission of serving local art to a global market.
The ART021 Shanghai Contemporary Art Fair will take place in Shanghai, China from November 10 to 13, 2023.
If you're looking for more cultural activities and places to enjoy this year, why not explore these five must-see European libraries or our cultural guide to Lithuania.
Credits for the Main photo: © BRAFA
Inspire our community
A global community of enthusiastic and curious ones. Diverse voices. Subscribe for free to share your vision and enhance our art-filled world.


To leave a comment you must
sign in