Insight
Juana Martin triumphs with flamenco-inspired haute couture debut 'Orígenes' in Paris
Spanish designer Juana Martin presented her new collection 'Orígenes' in Paris on Thursday at the American Cathedral, which paid tribute to her roots.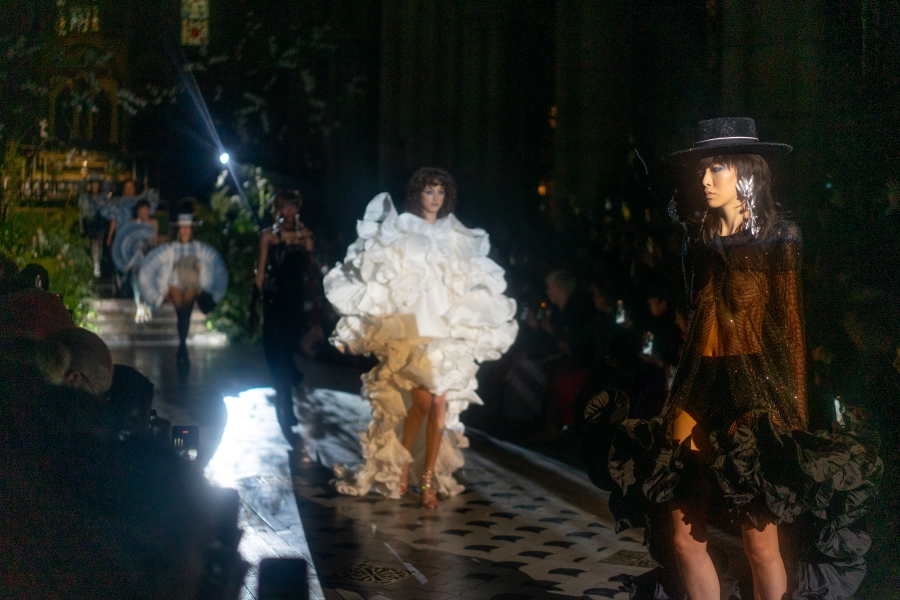 Martin was the only Spanish designer invited to Paris Haute Couture Week for the second year. Many stars of the fashion world attended Thursday's show, with Christian Louboutin seen sitting in the front row since the models were wearing his shoes on the catwalk. This collaboration was an excellent achievement for Martin, along with Nadia Chellaoui's bags and the goldsmith work of Plata Pura.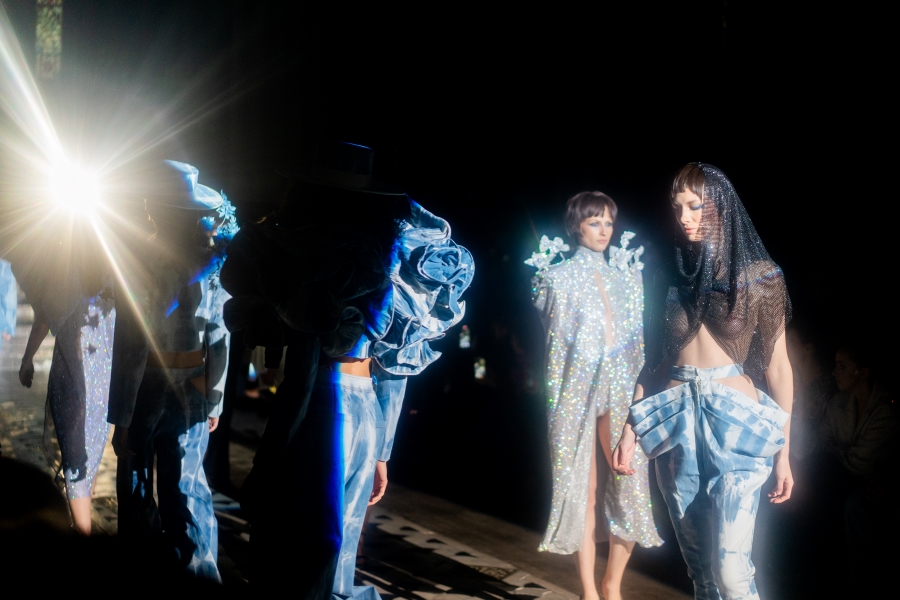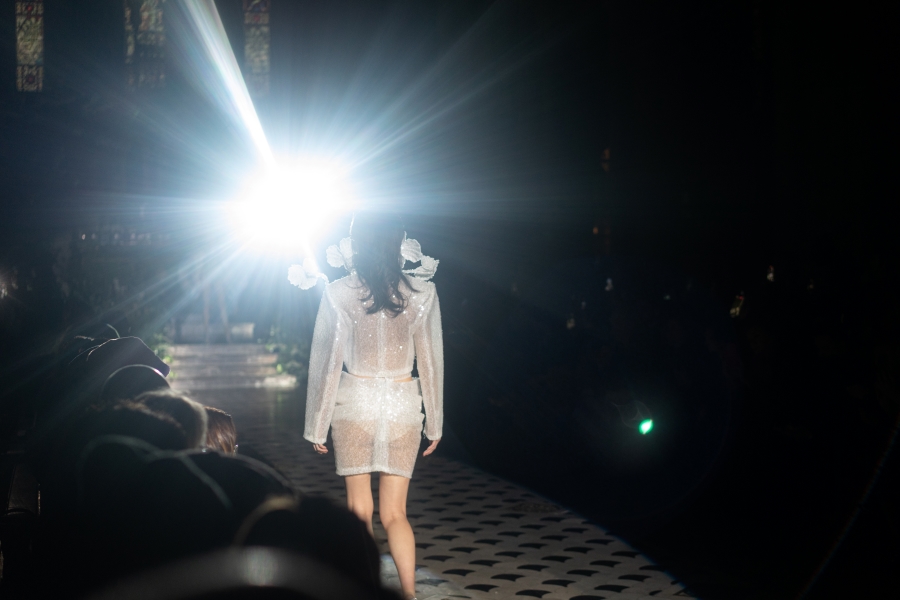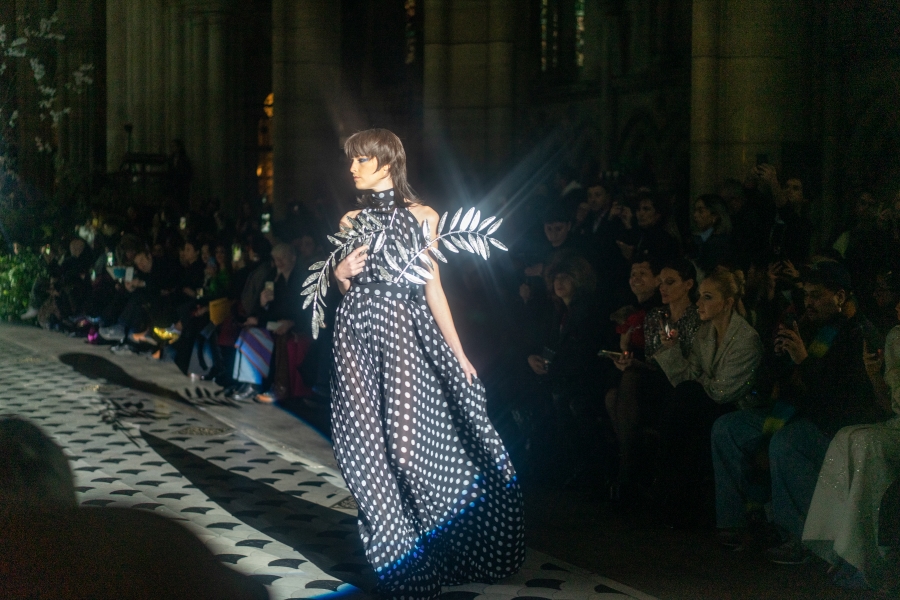 The collection was inspired by Juana's childhood holidays in Malaga, with the sea's blue waves, the harmony, and the tranquillity of Spanish beaches reflected in Martin's delightful gowns. The show opened with a spectacular performance by flamenco dancer Ruben Molina who immersed the audience into the culture of southern Spain.
The cathedral was in complete silence as the lights dimmed, the spotlights directed at the altar, when Molina appeared on stage. After finishing his passionate dance, the show kicked off with a model walking down in a loose black dress, white polka dots, and voluminous sleeves. Other dresses featured intricate constructions with floral patterns — another reference to summer in Malaga.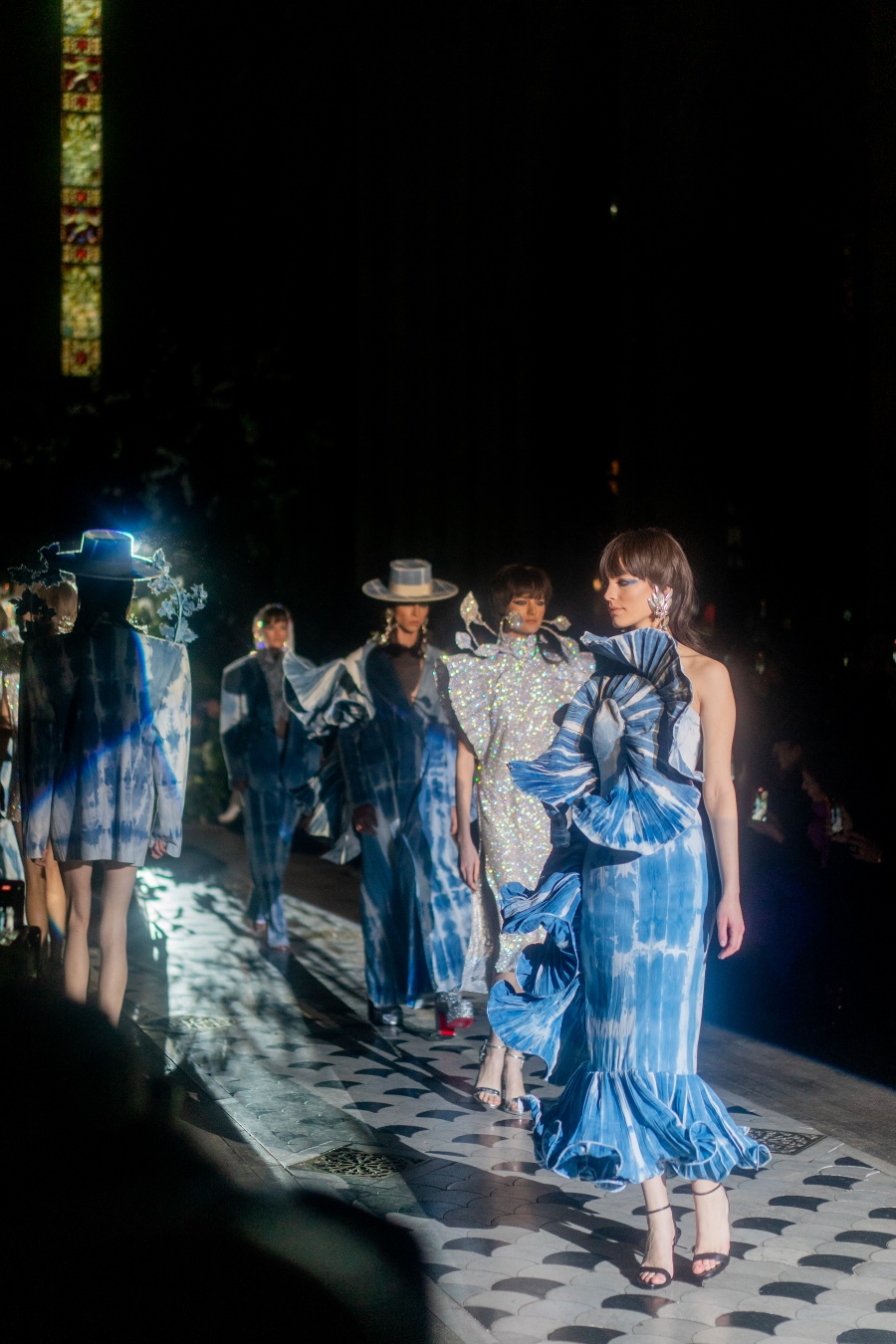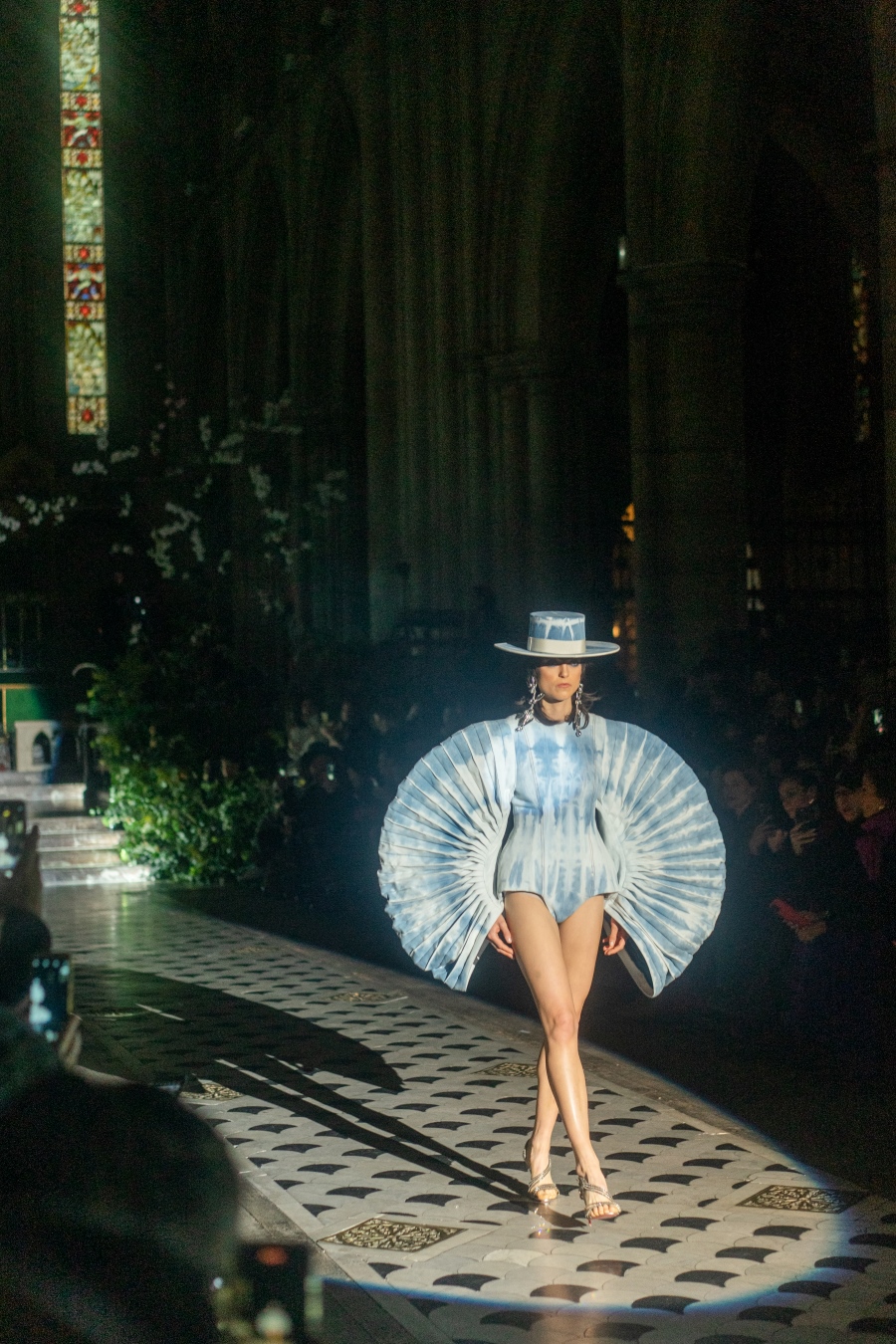 The leading print of the collection was white and blue Tie Dye, reminiscent of foaming sea waves, used to showcase outfits with spectacular shapes: sleeves like the open wings of a seagull flying over the sea, sharp shoulder pads from which flowers sprout, and flounces reminiscent of some bizarre plants.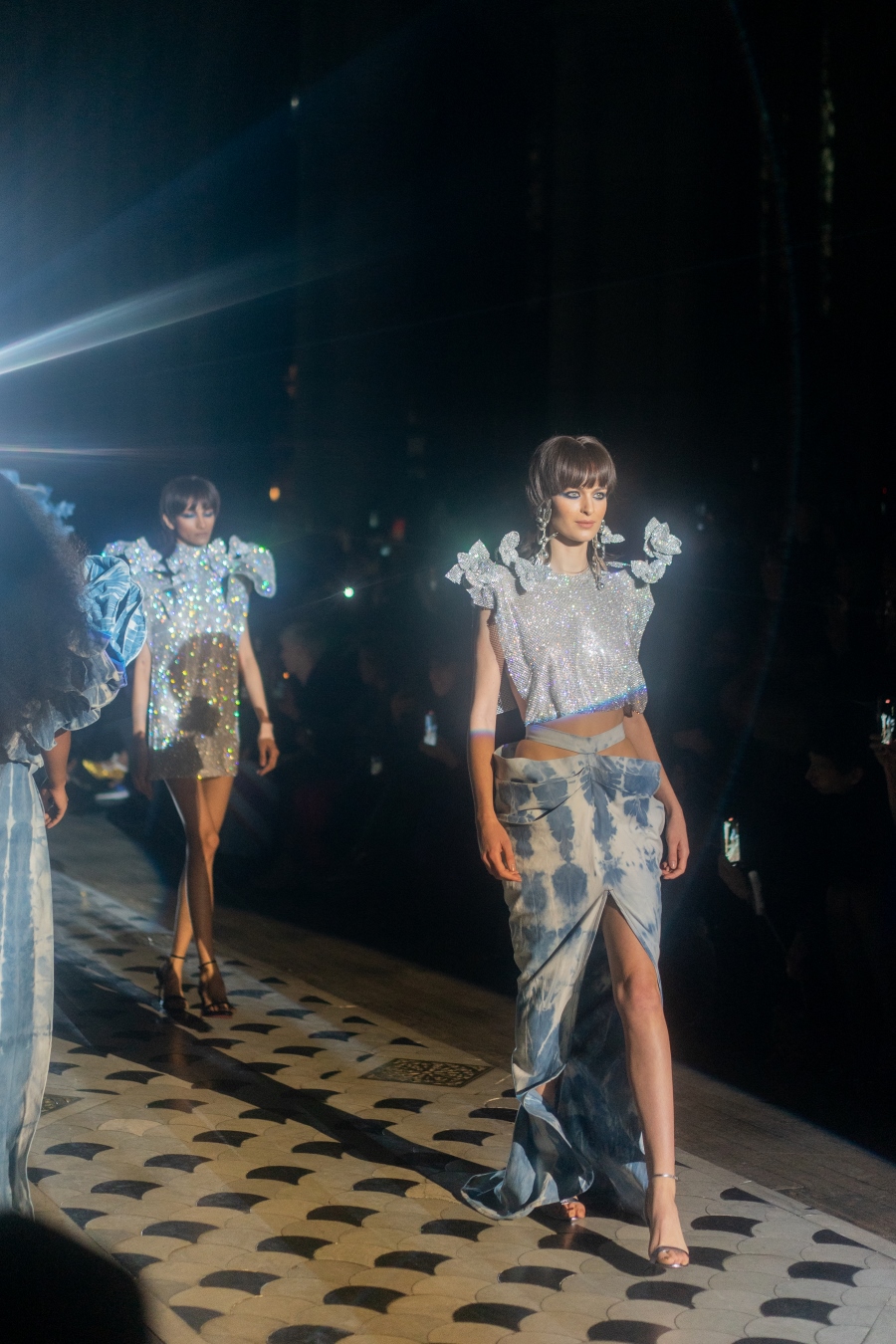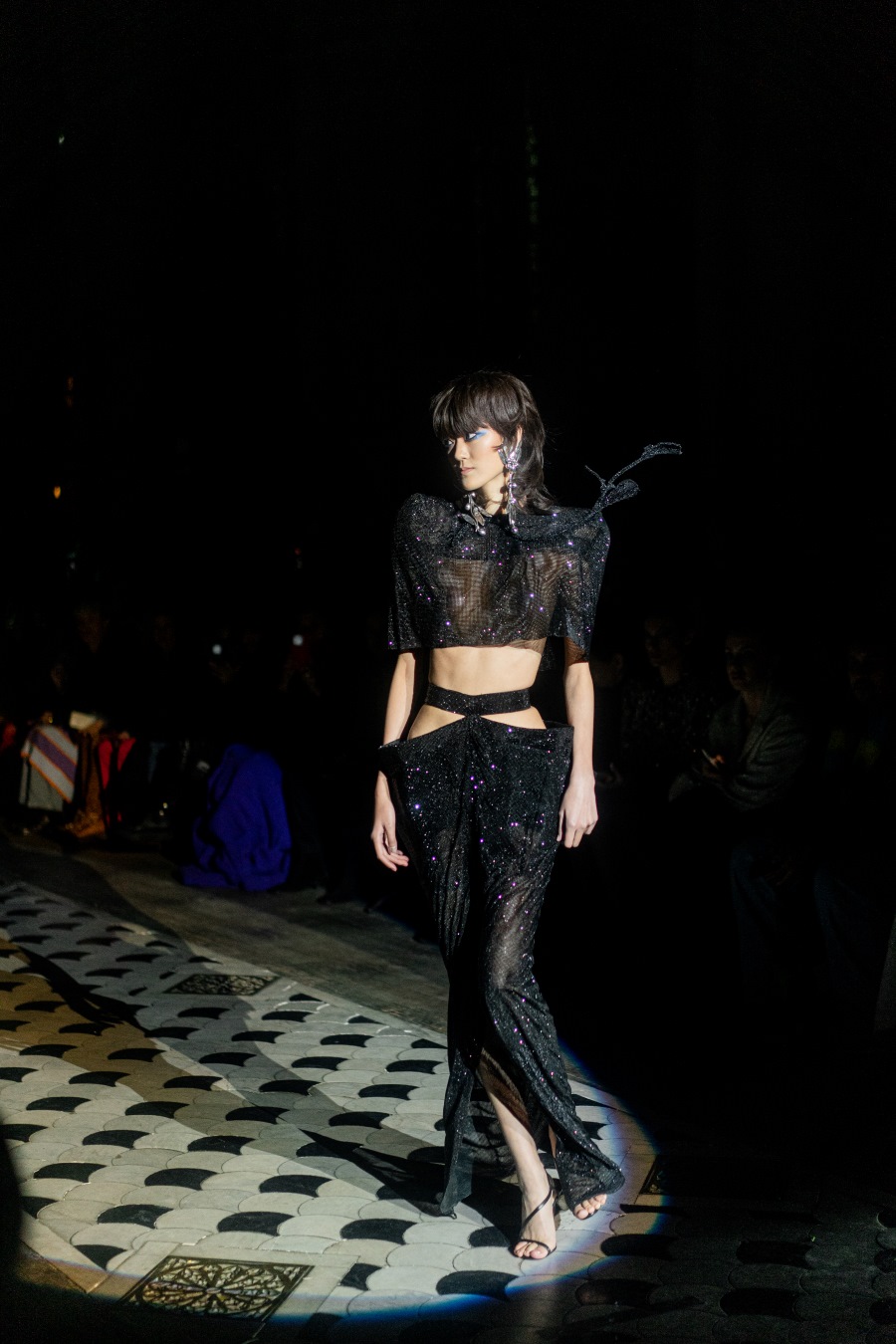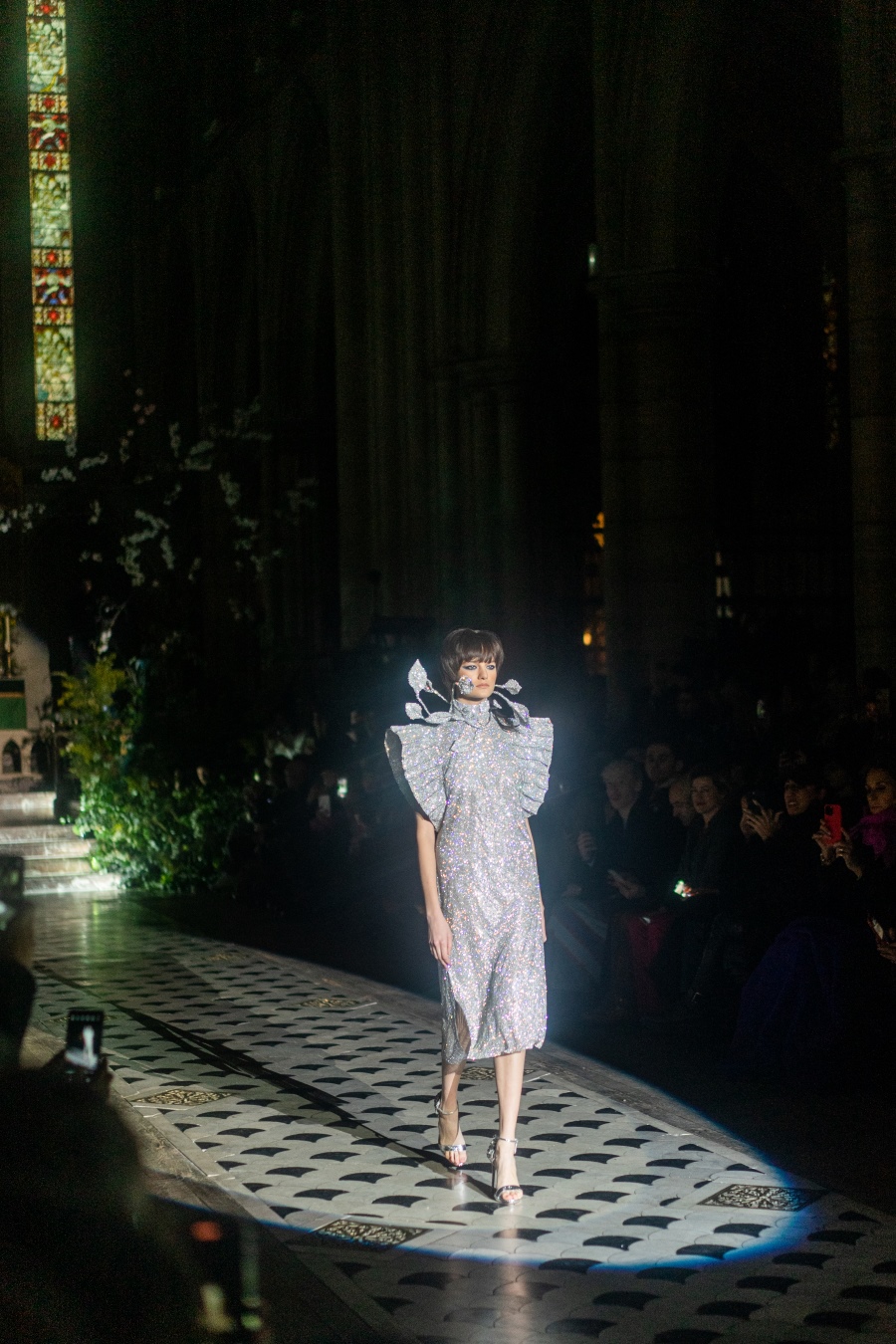 The collection also made extensive use of shiny material, which became transparent and dazzling in the darkness of the cathedral and under the spotlight.
The two wedding dresses enamoured the audience. The first gown was made of dense silk with a large bow on the chest and flared wings on the sleeves. The model looked like an angel who had descended into the cathedral.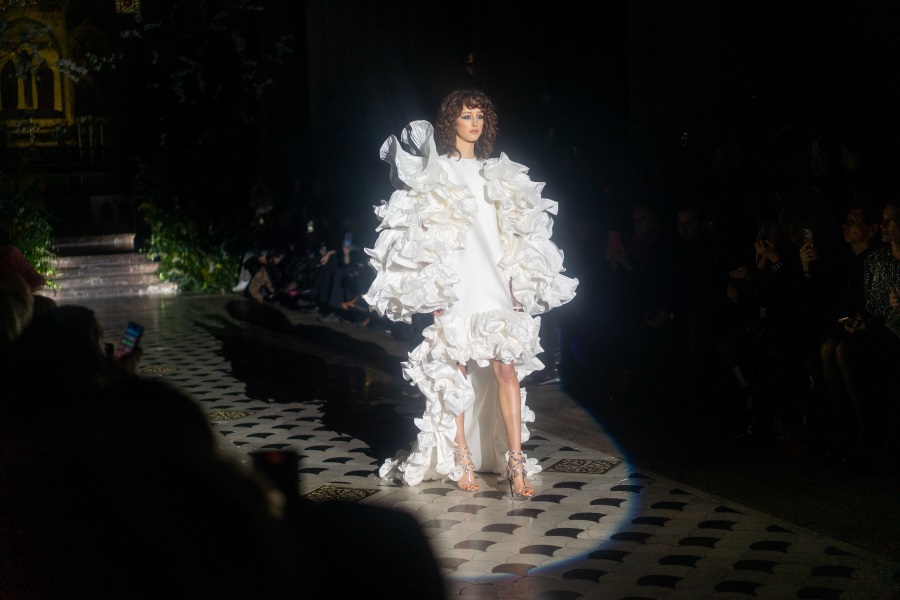 The second dress looked like it was made out of sea foam. The many frills and ruffles on the sleeves and hem of the dress, complemented by the model's curls, made it seem weightless, as if the model could fly away if the sea breeze blowed in.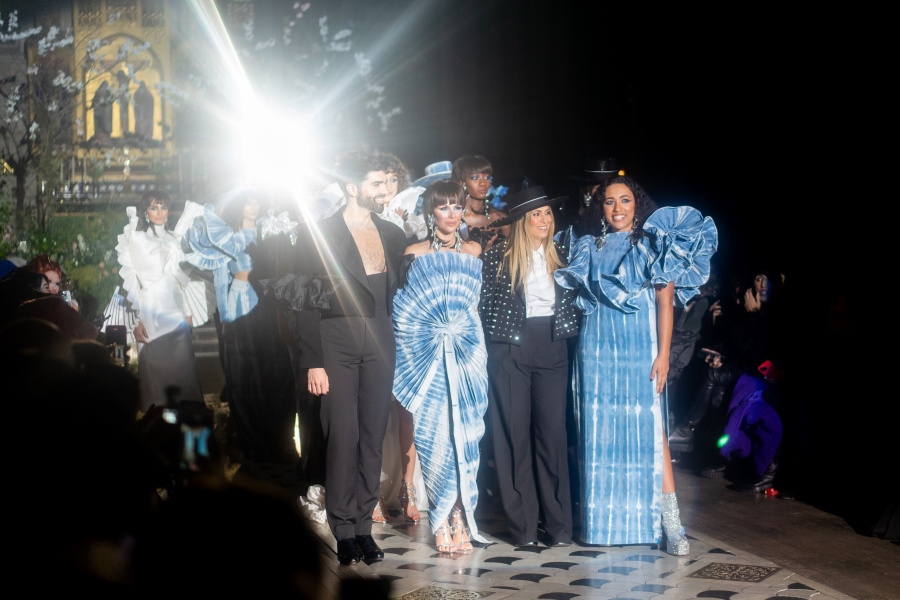 Juana herself appeared on stage towards the end wearing a shimmering jacket and a wide-brimmed hat, her eyes sparkling as brightly as all the rhinestones in her collection.
Discover more dazzling outfits shown on the second day of Haute Couture Week: Georges Chakra.
Photo credits: © Olia Kolendo, Art de Vivre
Inspire our community
A global community of enthusiastic and curious ones. Diverse voices. Subscribe for free to share your vision and enhance our art-filled world.


To leave a comment you must
sign in