Travel
Our guide to 5 breathtaking nature escapes around the globe
There is nothing like embarking on a journey to explore the world's natural wonders, revelling in the beauty of nature and reaping its health benefits — all while indulging in opulent comforts.
Here we've cherry-picked five destinations for nature lovers that offer a perfect blend of serenity, luxury, and adventure. Read on to discover more about the enchanting slopes of Zermatt, in Switzerland, the tranquil hideaways of the Maldives, the breathtaking vistas of Yosemite, the surreal Bardenas Reales, and the charming village of Zermatt.
1. Maldives: Azure waters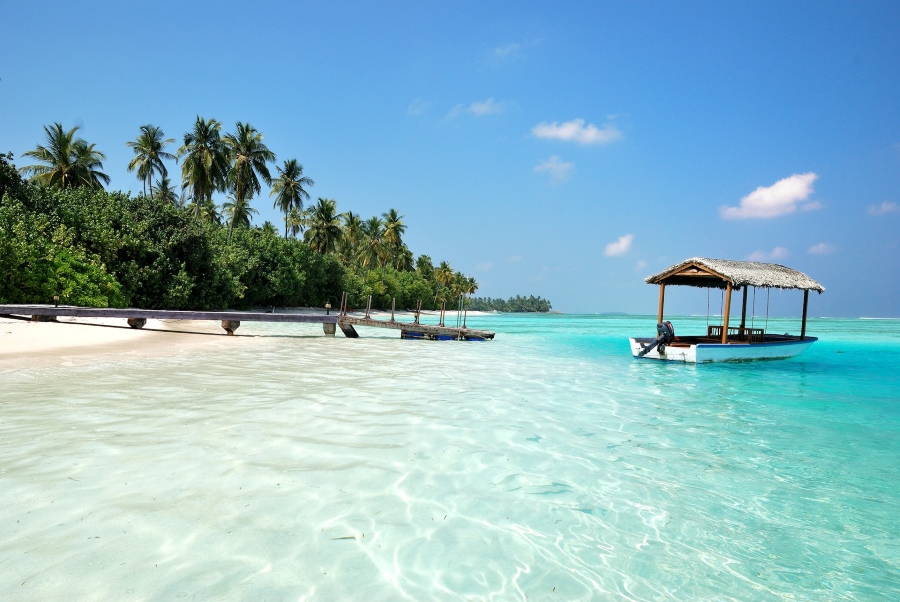 The Maldives, also among the best outdoor travel destinations, makes for an ideal getaway for those seeking the tranquil embrace of the ocean. The Gili Lankanfushi resort has redefined the paradisiacal experience, with overwater villas that blend seamlessly with the crystal-clear lagoons. This idyllic escape isn't just about lounging on pristine beaches though. It's also an underwater playground where you can go snorkelling and diving and explore the fascinating marine life. Book the Island View Crusoe Residences for glass floor panels and a private rooftop to marvel at the views.
While you might not want to leave your hotel, the island is home to over 1,000 coral islands and there is so much to enjoy here. The Baa Atoll Biosphere Reserve, which was designated as a UNESCO Biosphere Reserve in 2011 covers around 540sq miles and you can book a guided tour of the mangrove forests to see fruit bats and manta rays. Head to Dhunikolhu to see its Turtle Rescue Centre, run in collaboration with the Olive Ridley Project and learn everything there is to know about turtle conservation.
2. Patagonia, Chile: Untamed wilderness
A land of vast plains, glaciers, and majestic fjords, covering around 400,000 square miles encompassing Argentina and Chile, Patagonia is also among the most magnificent places to visit for nature lovers.
Tierra Patagonia Hotel & Spa, where rustic elegance meets modern indulgence, is just 2.5 km from Atacama' s bus station and you'll wake up to the mesmerising views of Lake Sarmiento and the Torres del Paine peaks. There is a guided tour you can book with Tierra Hotels for a tour around the lake and to learn all about the rare formations you'll find here and the diverse wildlife.
For otherworldly landscapes head to Pali Aike National Park in the Magallanes Region is one of Chile's most incredible, lesser-known reserves in Chile, around 110 miles north of Punta Arenas.
3. Yosemite National Park, California: Cascading waterfalls
Nestled within the heart of California's Sierra Nevada mountains, Yosemite National Park is known for its cascading waterfalls and awe-inspiring granite cliffs, as well as ancient sequoia trees.
Head to Yosemite Valley, with its towering monoliths like El Capitan and Half Dome, for rock climbing, hiking, or simply capturing the scenery with your camera. The Yosemite Falls trail is one of Yosemite's oldest and will take you up to a towering 594-foot high waterfall — one of the world's tallest.
You might also want to explore the serene meadows of Tuolumne Meadows along the Tuolumne River or immerse yourself in the Mariposa Grove, home to around 500 of some of the world's largest trees.
Entire cabin hosted by Frances - Airbnb
To unwind after a long day exploring, head to the Tenaya Lodge at Yosemite or book this amazing cabin on Airbnb in the gated community of Pine Mountain Lake, just 26 miles from the northern entrance of Yosemite, with its expansive terrace and unbelievable forest views.
4. Bardenas Reales, Spain: Desert landscape in the heart of Europe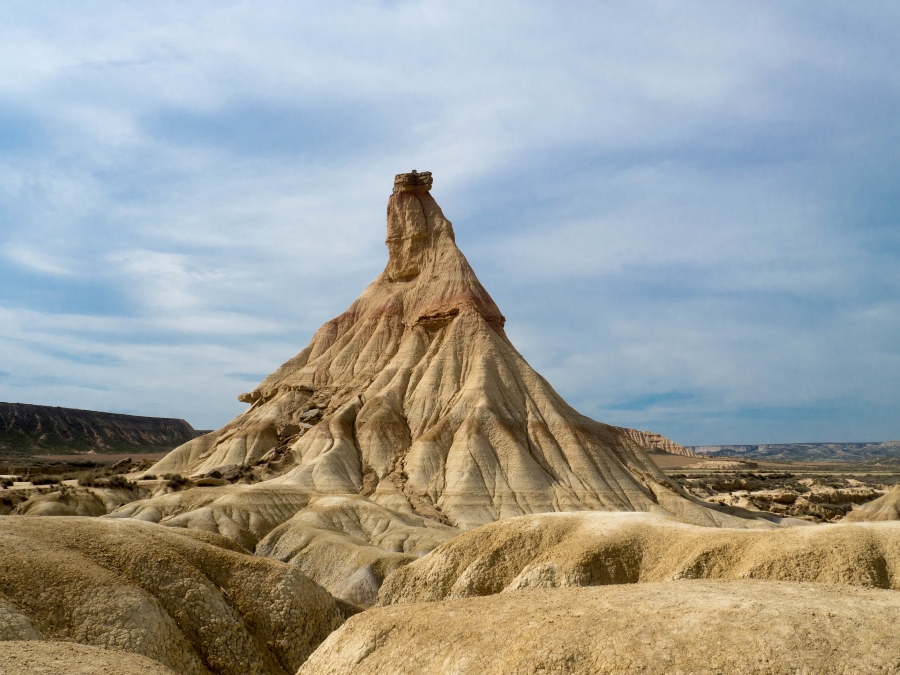 In the northeastern region of Spain, in southeast Navarre, the Bardenas Reales is an otherworldly semi-desert natural region characterised by its rock formations, eroded cliffs, and seemingly lunar terrain. Who would think you could roam through a desert landscape in the heart of Europe?
The Castildetierra offers panoramic views of the surrounding badlands and the Rallon viewpoint provides another vantage point to appreciate the area's stark beauty.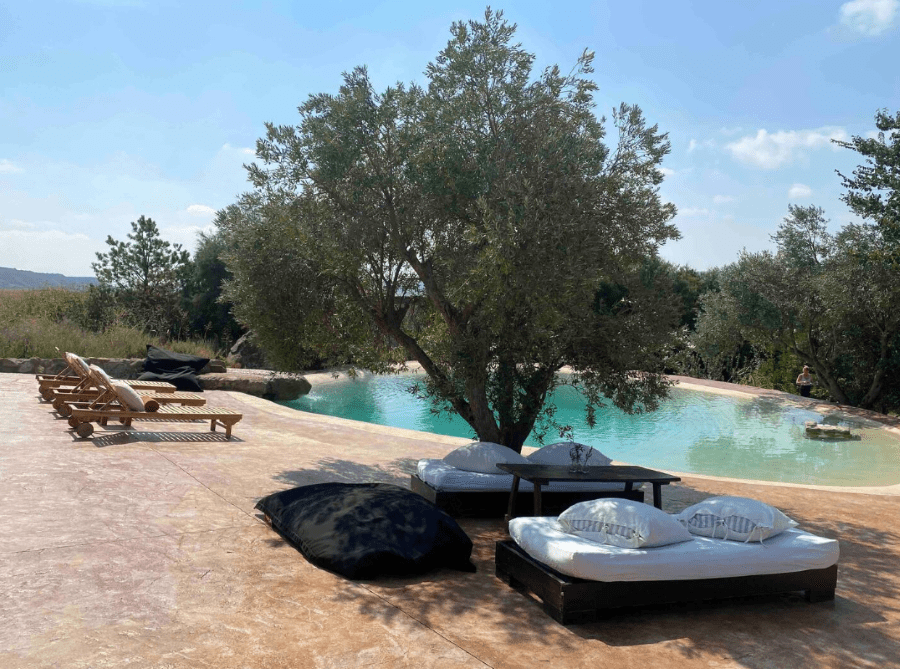 Entire villa hosted by J. M. - Airbnb
For an intimate, rustic place to rest, check out Landazuría 2, on Airbnb, a former renovated labourer's house featuring a natural pool, set within the Bardenas Reales desert. But if you're after something more stylish head to the 5-star hotel Arantza, where you'll find spacious contemporary rooms with king-size beds and a private 100m2 spa.
5. Zermatt, Switzerland: Sculpted perfection in the Alps
Zermatt, in Switzerland, in the towering Swiss Alps, is an idyllic mountain village at the foot of the mighty Matterhorn. On of the best travel destinations for nature lovers, this is one of Switzerland's most scenic spots and one of the world's top destinations for skiing, but you can also enjoy hiking or cycling in the summer when its hills turn green or simply sit back in a cable car and enjoy the breathtaking views.
Nestled in the heart of this snow-covered paradise, The Omnia seamlessly melds into the landscape perched on a rock, offering panoramic mountain views and spacious rooms infused with wooden tones and a minimalist aesthetic. After a day of exploring, you can enjoy the indoor or outdoor pool and sauna or book a yoga class.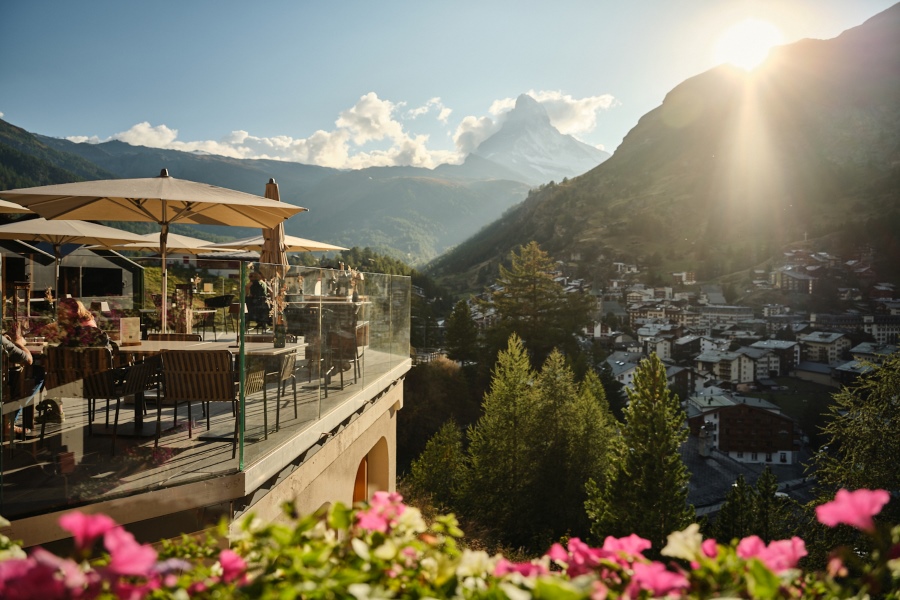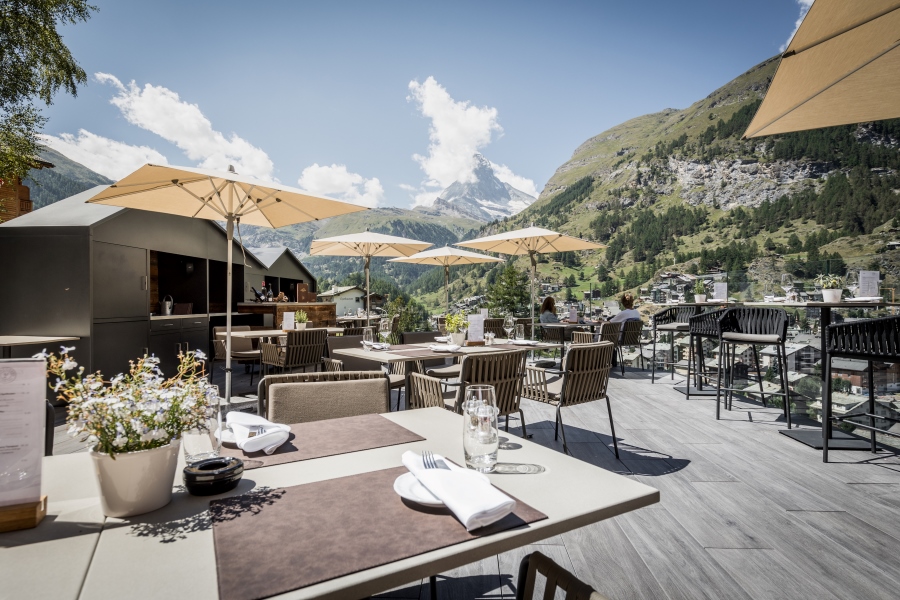 Chalet Hotel Schönegg in Zermatt, Switzerland
Another extraordinary hotel to stay at is Chalet Hotel Schönegg as it also offers amazing views from the rooms on the upper floor, and you can enjoy hearty food or snacks on its infinity terrace.
Zermatt's charms can be experienced in any season. In winter, traverse the powdery slopes and relish in the après-ski culture. In the warmer months, pristine trails and breathtaking views await your discovery.
Note that Zermatt is a car-free village and to get here the best way is to take a train from Geneva or Zurich and enjoy the scenic ride.
Creating memorable experiences
The world is full of natural wonders waiting to be discovered, and these five destinations serve as gateways to unforgettable experiences that merge luxury with the beauty of the great outdoors. Whether it's carving through the Swiss Alps, basking in the Maldivian waters, or venturing into Patagonia's wilds, these journeys are a celebration of nature's magnificence.
Curious to discover other extraordinary places around the world? Here are 6 abandoned cities around the world to give you goosebumps.
Credits for the Main photo: © Adobe Stock

Inspire our community
A global community of enthusiastic and curious ones. Diverse voices. Subscribe for free to share your vision and enhance our art-filled world.


To leave a comment you must
sign in