Travel
Our travel bucket list for 2023: 5 top destinations
Visualising how to make the most of 2023 and dreaming about what countries to explore next? From Bali's most idyllic towns to Amsterdam's culture gems, here are some of the best travel destinations to visit in 2023.
1. Bali: Private villa surrounded by lush scenery
From pristine beaches to tropical landscapes, Bali is a natural haven. The towns of Canggu, Seminyak and Ubud in the south of the island are all less than two hours away from each other by car.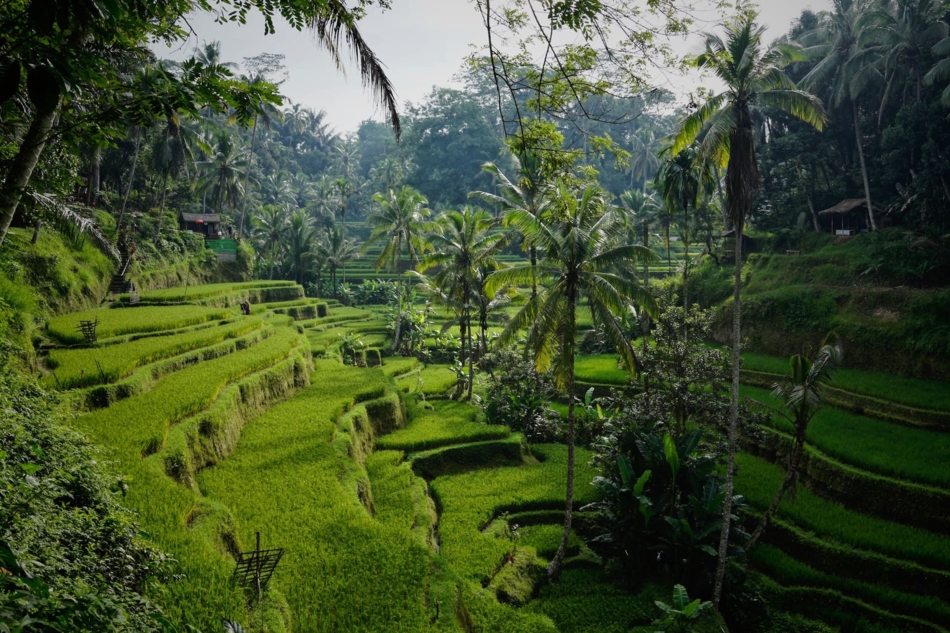 Canggu, as well as offering plenty of idyllic surf spots, is known for its boutique retreats and treatments. To recharge your batteries, join the healing and aura-cleansing yoga and meditation group for morning yoga and meditation in the Penulisan Temple Chakra. Here you will be encour-aged to release negative energy and connect with the natural surroundings in the heart of Bali. But as well as being a place to unwind and indulge in therapeutic programmes, Canggu is also known for its vibrant beach clubs. Finn's Beach Club is located on the beachfront and is the go-to spot for partying. The club includes five party areas each with individual styles to suit different guests and features four pools, nine bars, and two swim-up bars, hosting DJs and live vocalists daily.
Seminyak, a seaside town in the south of Bali, is also a vibrant beach destination. For a delicious meal, there's no place like Potato Head Beach Club, a waterfront beach venue designed by Rem Koolhaas' architecture firm OMA, featuring an infinity pool and known for its zero-waste policy (single plastic is banned).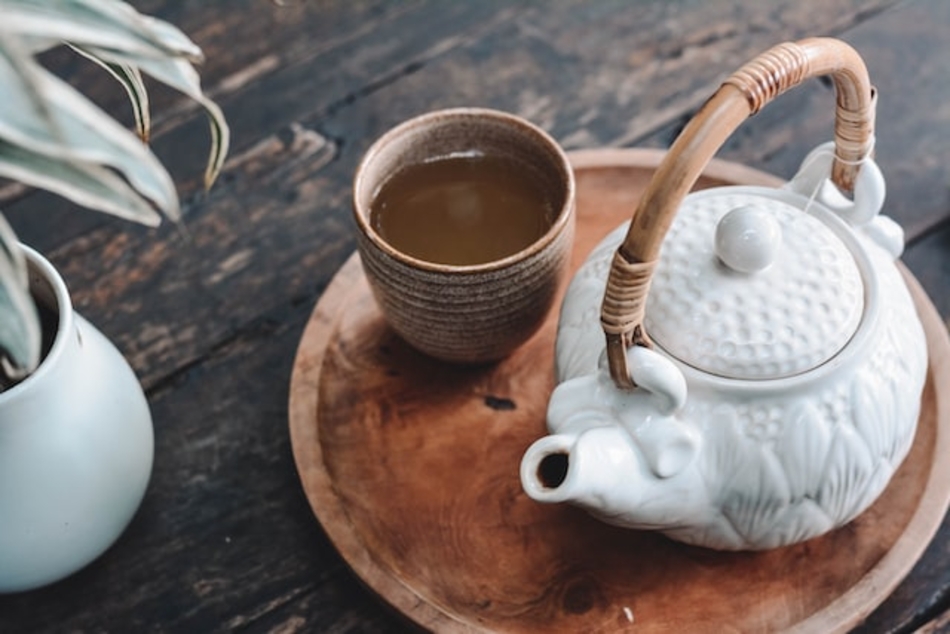 For a little respite during the day, the D Nyuh Spa and Beauty Salon in Seminyak offers an exotic spa experience. Relax in your own private treatment room surrounded by natural materials from Bali and let yourself be pampered. To immerse into the Bali culture, opt for a Balinese massage, which involves acupressure, skin rolling, firm and gentle stroking and essential oils.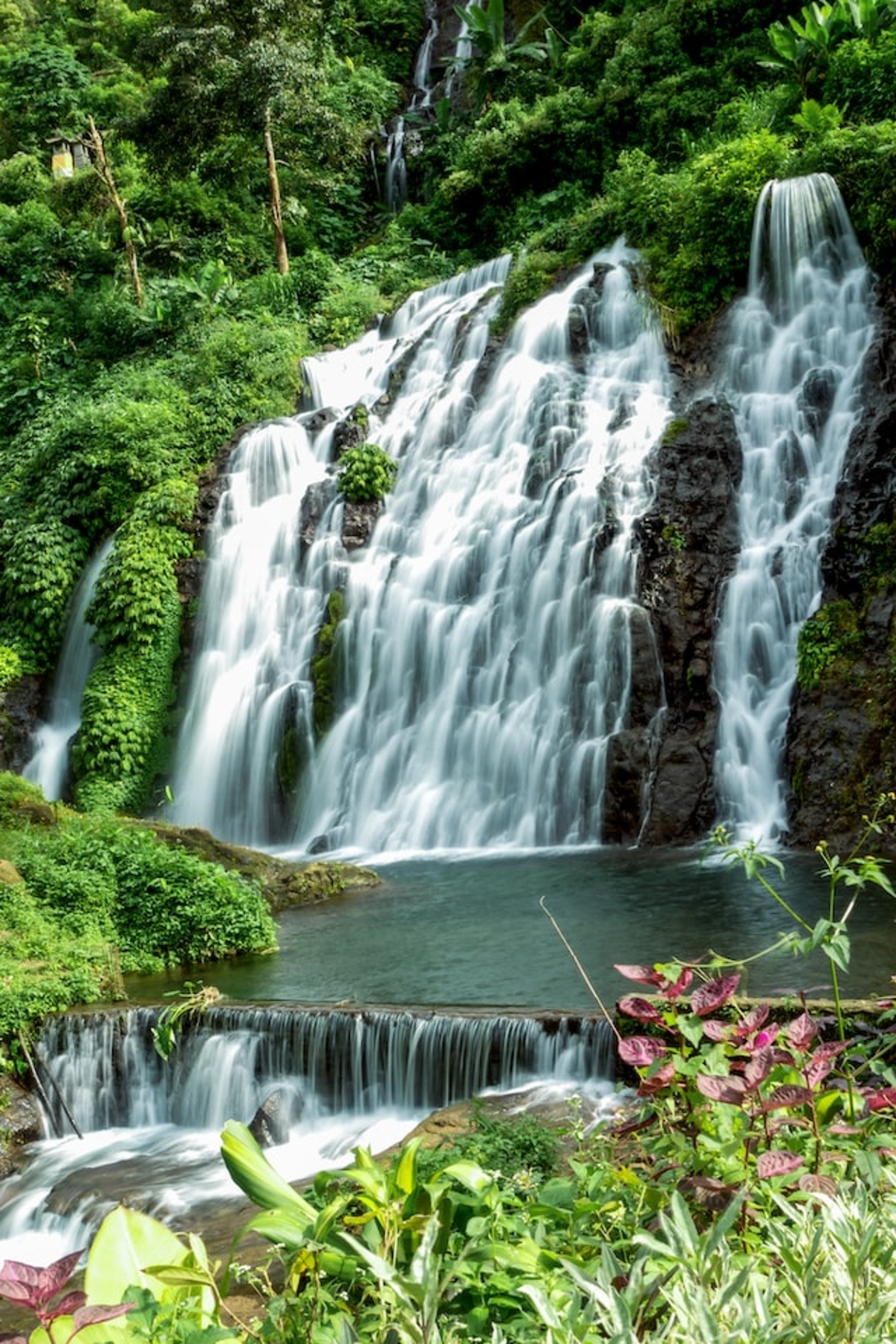 In Ubud, one of the highlights is the Tegenungan waterfall, located 30 minutes away from Ubud. The 25-metre-high waterfall can be found in the tropical jungle and you can even swim in the pool below it. Stay at the Four Seasons Resort at Sayan Ubud, which is nestled in the forest.
For the adventurous, climbing Mount Batur is a once-in-a lifetime-experience with rewarding views from the top. This mountain is an active volcano which last exploded in 2000 and it will take you around two hours to climb to the top.
Fancy staying in a private Villa with a pool and enjoying a floating breakfast? Villa Ubud Sunshine features a large private pool, a private dining area and access to the forest. This villa is located in Jalan Bisma, Ubud and is in a good central location to travel to other areas.
In 2023, Bali will be hosting the Bali Spirit Festival in celebration of yoga, dance and music. This festival is located in Ubud and will have activities in areas such as holistic healing, laughter yoga and biodynamic yoga from May 4-7.
2. Japan: Delicious food and cherry trees
Japan first opened to travellers in 1853 and is one of the leading economic centres of the world, as well as being famous for its traditional cuisine.
Top restaurants for fine dining experiences include Alain Ducasse's Michelin-starred restaurant Beige in Tokyo. Located on the 10th floor of the Chanel Ginza Building, its minimalist decor, lush textiles and natural hues make for a stylish yet welcoming atmosphere.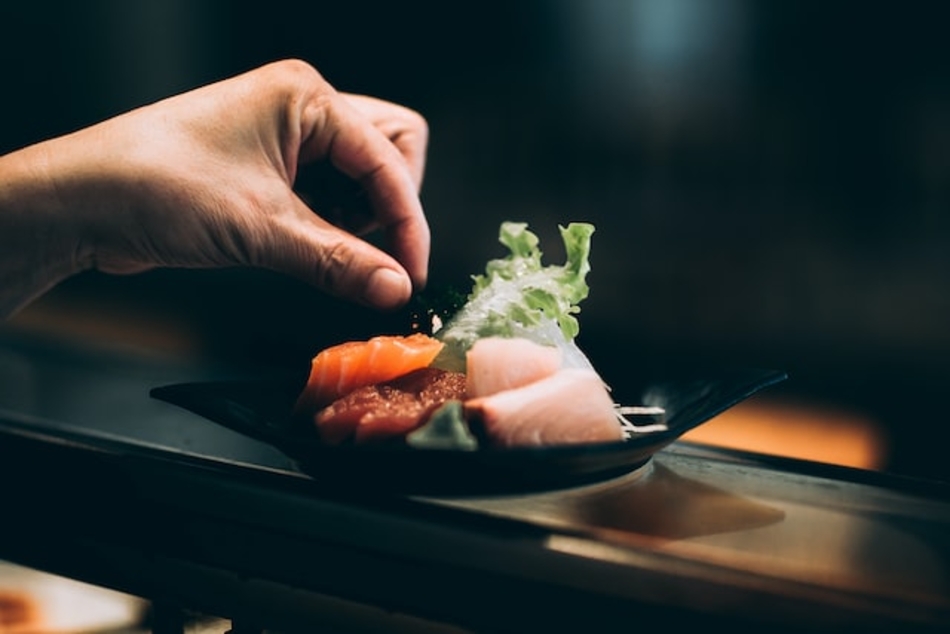 For a tranquil stroll during the day, visit the ancient gardens at Kanazawa Castle, where you'll find mirror-like lakes and cherry trees in bloom.
Kyoto is an ancient city, rich in history and culture. Fushimi Inari Taisha which is Kyoto's most im-portant shrine was founded in 711 and features a striking red torii gate, traditionally found at shrines which marks the transition from the mundane to the sacred.
Visiting between March and May will allow you to take part in the annual cherry tree blossom. In Yoshino, Kansai, there are 200 kinds of cherry trees, known as Sakura in Japan.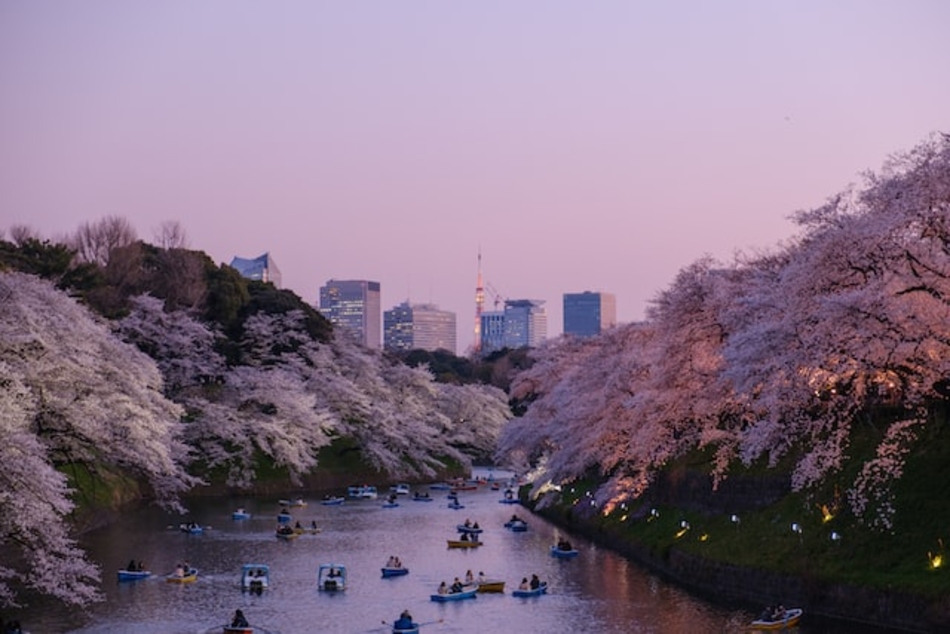 The Japan National Tourism Organisation has recently lifted travel bans to the country meaning Japan is open to travellers for the first time since the pandemic. With this, the Yokohama Biennale art festival will be running, this festival features galleries, art classes and a book bazaar.
3. Italy: La Dolce Vita
There are so many destinations in Italy worth adding to your 2023 travel list, but if you are looking for a little respite, Lake Como is the place to go.
Here, you can see the Villa del Balbianello which features traditional Italian architecture and arte-facts from around the world. The Duomo Cathedral, known as the last Gothic cathedral built in Italy, contains art and sculptures dating from 1396.
Kitchen, a fine dining restaurant in Lake Como, offers contemporary tasting menus and fine Italian wines. The tiramisu is delicious and comes topped with raspberries and flowers.
If this is your first time visiting Italy or you're planning a romantic getaway, the Amalfi Coast is the perfect destination. From Sorrento, take a day trip to the small town of Positano which is around half an hour by boat, and have lunch at Chez Black restaurant, which offers locally sourced sea-food and heart-shaped pizzas.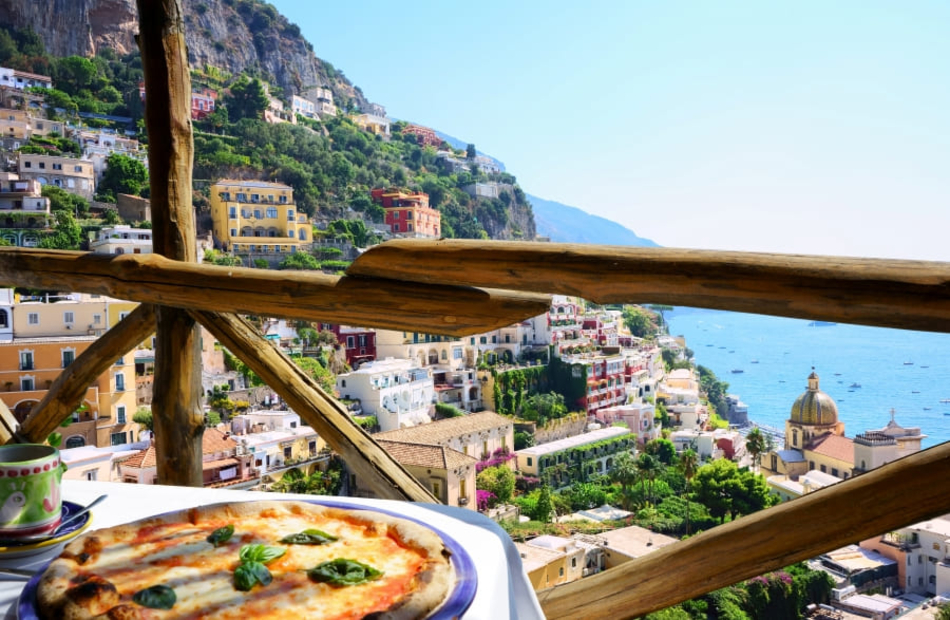 While at Positano, book a day at the Arienzo beach club: A staff member will pick you up and take you to the beach club via a private boat. Once on the private beach, you will be greeted and taken to your sunbeds. You can also book a three-course meal and have food and drinks delivered to your sunbed throughout the day and enjoy a complimentary limoncello shot, the signature drink of Sorrento and the Amalfi Coast.
The Ravello festival will be held in 2023 on the Amalfi Coast. This festival features music and arts and was originally a tribute to Wagner, following his visit to the town in the 19th century. The open-air stage at the Cliffside Villa Rufolo provides a unique viewing experience to immerse into the arts with a sea view.
4. Monaco: The opulent Monte Carlo Casino and high-end boutiques
Monaco, on the French Riviera, has a reputation for being a 'billionaires playground', boasting the second highest GDP in the world. As the whole of Monaco is smaller than Central Park in New York City, a weekend or a day trip will be sufficient time to explore.
Monaco's glamorous Monte Carlo Casino is featured in many Hollywood films, such as 'Golden Eye', 'Rebecca' and 'Never Say Never Again.' The iconic building features an opera House, ballet house and a theatre and was designed by Charles Garnier in the 1870s. Located in the prestig-ious central square, it's just a 5-minute walk away from the Hermitage Hotel. Step inside to marvel at its intricate sculptures, lavish golden decor and opulent works of art.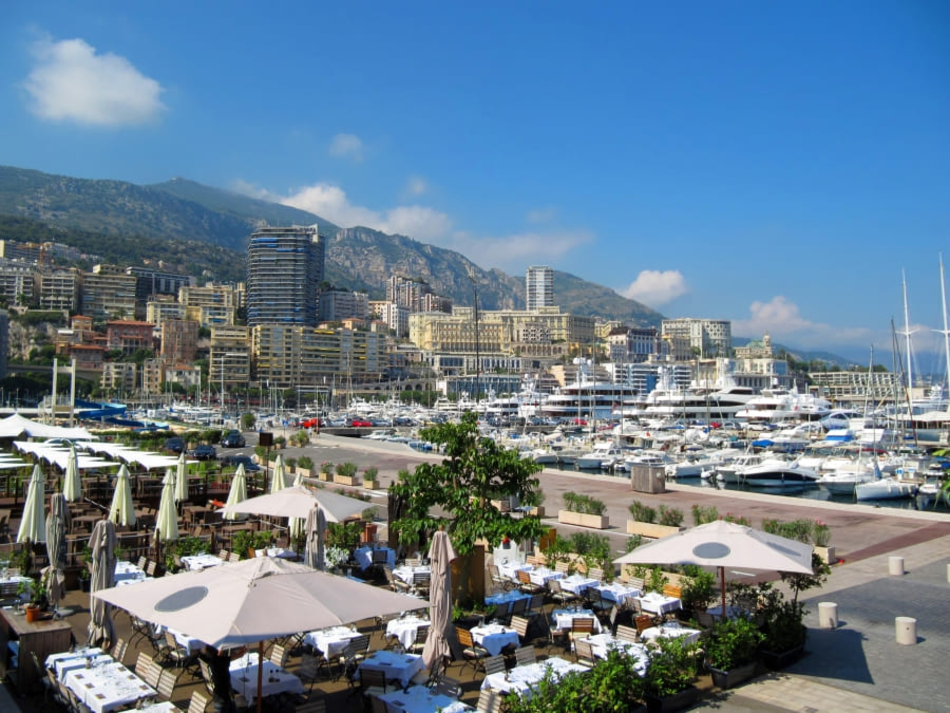 You'll also find some of the most magnificent places to shop for high-end clothing and accesso-ries. Metropole Shopping Monte-Carlo is complete with a range of 80 designer boutiques and six restaurants including Chez Pierre and Fauchon. The mall features Kenzo, Gucci, Hugo Boss, Yves Delorme and Art Venitien. After opening in 1988, the mall's reputation of elegance has pre-ceded it ever since. The design of the building is striking, with high ceilings, glass chandeliers and marble accents.
In 2023, the Monte-Carlo Jazz festival will be held from November 9 to December 4 at the Opera Garnier Monte-Carlo, featuring a range of jazz musicians such as Redman, Alex Jaffray and Richard Galliano.
5. Amsterdam: An art lover's paradise
Amsterdam is home to some of the most renowned art galleries in the world. The Rijksmuseum holds 8,000 objects and features Rembrandt's masterpiece 'The Night Watch', which was put on display again in 2021 following an extensive restoration. Other masterpieces in the gallery include 'The Milkmaid' by Johannes Vermeer and 'Self-portrait' by Vincent Van Gogh. The museum is al-so home to the Cuypers Library, the largest and oldest library in the Netherlands. Also, don't miss the upcoming Vermeer exhibition, from February 10 to June 4. Featuring over 23 of the Dutch master's paintings, it will be the biggest exhibition on the artist ever held.
For an urban art experience, head to the NSDM district. This lesser-known area is a community for artists in the city, where creatives thrive and upcoming talents display their works. You can reach the area by ferry from central Amsterdam and the journey will only take around 15 minutes.
For somewhere to eat in Amsterdam, Van Wonderen's Stoopwaffles sell the finest Dutch treats at 190 Kalverstraat, which come with a range of toppings including fudge, brownie, smarties, cara-mel or marshmallows and a splendid light blue packaging with metallic font.
For a stylish and comfortable place to stay, the Waldorf Astoria Amsterdam is located in a con-venient central location along the canal and features a swimming pool, fitness centre, and a spa as well as two Michelin-starred restaurants for fine dining.
For more travel inspiration, don't miss our expert guide to Barcelona and our cultural guide to Lithuania.
Credits for the Main photo: © Celine, Adobe Stock
Inspire our community
A global community of enthusiastic and curious ones. Diverse voices. Subscribe for free to share your vision and enhance our art-filled world.


To leave a comment you must
sign in