Travel
Our travel guide to Cannes: Best things to do during the film festival
The Cannes Film Festival, one of the most exciting events of the year, is just around the corner. Since its inception in 1939, the festival has been a leading celebration of cinema and this year, the 76th annual festival will present the work of true visionaries.
If you're planning to visit Cannes during the festival, which takes place from May 16-27, here's a guide to the most enchanting experiences to enjoy in this magnificent city, from where to stay to what to wear.
Best hotels in Cannes: Elegant and historic
Cannes is full of charming hotels, captivating because of their beauty but also due to their cultural and historical significance.
Hôtel Martinez opened in 1929 as a result of a partnership between two Italian noble families, and the hotel has never lost its relevance. This art-deco-style grand hotel reopened in 2018 after a series of renovations. With views of the Bay of Cannes, three top-quality restaurants, and 409 guest rooms, the time spent in the hotel will certainly be unforgettable. Here you can enjoy the piano bar, private beach, and many wonderful cafes and restaurants within walking distance. The hotel is 45 minutes away from Nice-Côte d'Azur International Airport, and 10 minutes away from Cannes train station.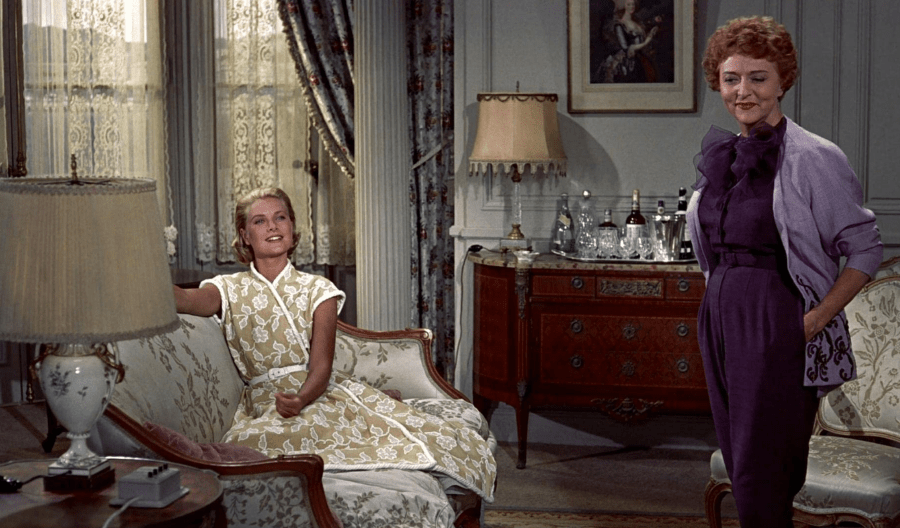 Grace Kelly and Jessie Royce Landis in To Catch a Thief (1955) © IMDb
Carlton Cannes Hotel is yet another luxurious destination. Located La Croisette Boulevard, close to the Cannes Palais des Festivals, the hotel hosts many stars of the film industry during the annual Cannes Film Festival. The hotel involves restaurants, bars, a private, golden beach, and 343 rooms. The Belle Epoque architecture of the hotel is simply dazzling. Its interior and exterior beauty is world-renown and has often been at the center of media attention. The English film director Alfred Hitchcock chose the hotel as the main location for his 1955 film, 'To Catch a Thief' and the same year, while attending the Cannes Film Festival, Grace Kelly and Prince Rainier III of Monaco had a glamorous photoshoot at Carlton Cannes. For decades, this luxurious hotel has been attracting the greatest artists from all around the world.

The Hôtel Barrière Le Majestic Cannes is another luxurious, art deco-style hotel in a more affordable price range. This legendary hotel is a perfect combination of comfort, luxury, tradition, and modernity. The hotel opened in 1926 and was created by the architect Théo Petit. Through the years, it went through multiple renovations and redecorations. There, you can find everything you might need: starting from saunas and private beaches, to the Guide Michelin star restaurants, the hotel has everything to guarantee your best experience. It is located in the center of Cannes.
There are many more magnificent hotels in Cannes, such as Hotel de Provence, surrounded by beautiful Palm trees, Hotel Belle Plage, or Hotel Le Cavendish. These places are in different price ranges, but all of them are equally beautiful, comfortable, and glamorous.
Best Restaurants in Cannes
France is famous for its revolutionary cuisine. When it comes to restaurants, you must know that most of the places will not leave you disappointed, but rather offer you one of the most delicious meals, wines, and desserts that you will ever try. Cannes is famous for the top-rated restaurants in the world, that you must not skip if you're visiting the city.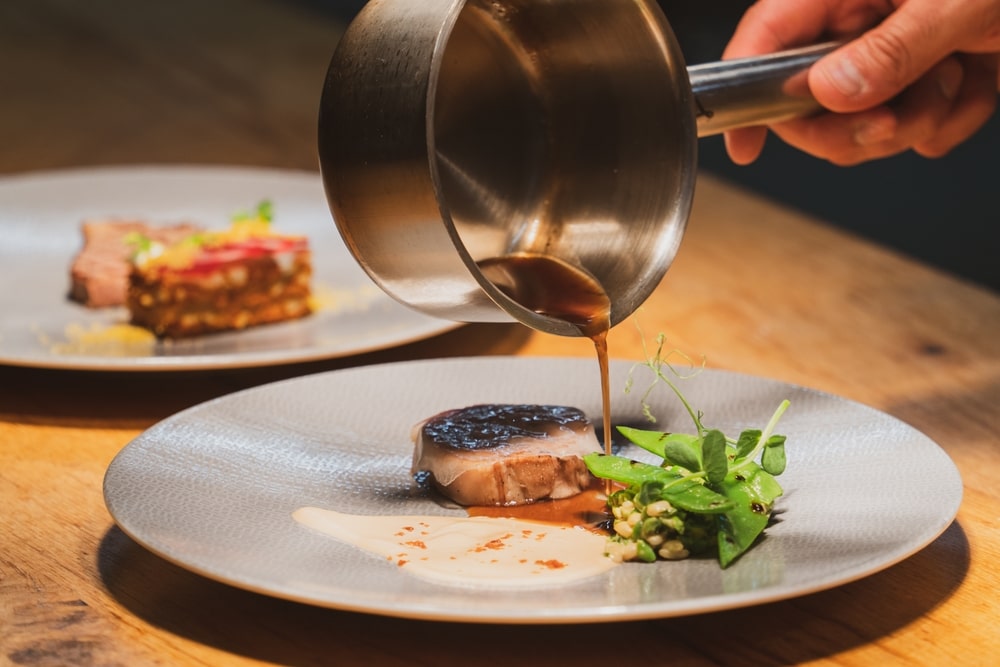 Table 22 par Noël Mantel is one of Cannes' MICHELIN Restaurants, offering top-quality French and Mediterranean dishes. The restaurant is vegetarian-friendly, with modern and elegant interiors. A friendly team will make sure that you will get the best possible experience. The restaurant is located in a touristic area, so you might want to make a reservation prior to your visit.
La Guérite Restaurant in Cannes, Sainte-Marguerite Island, another of Cannes' best restaurants, is helmed by Greek chef Yiannis Kioroglou, and boasts the most beautiful views of the sea and the city of Cannes. Located under the royal fort of Sainte-Marguerite Island, here, you can relax on the beach, and enjoy the assortment of delicious seafood dishes, and white quality wine in the background of harmonious sounds of guitar under the blazing sun.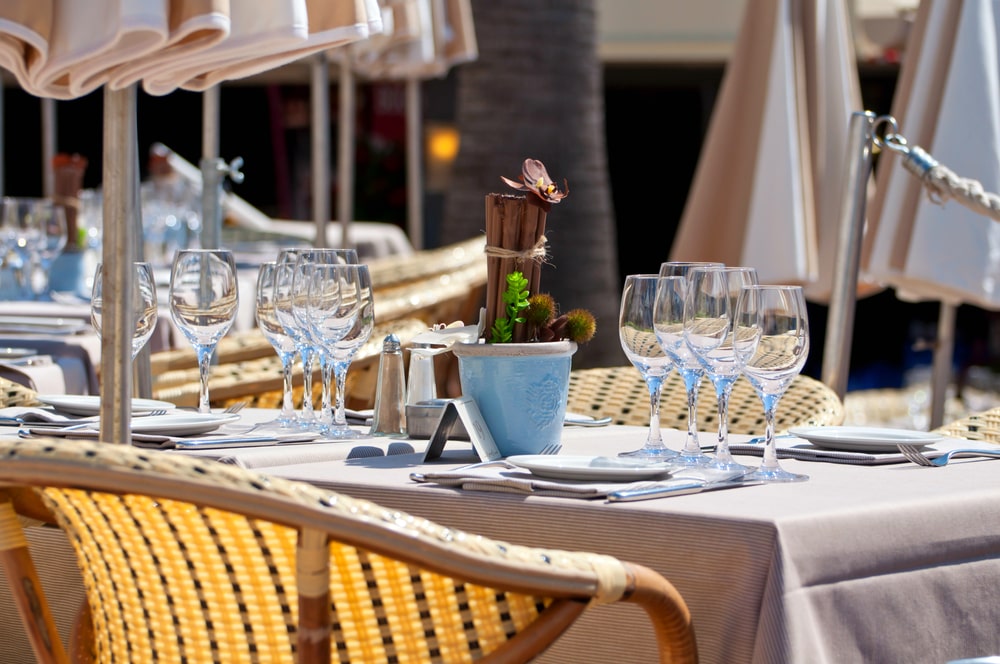 At Aux Bons Enfants meanwhile, Chef Luc Giorsetti will make sure that you experience the finest Provencal cuisine. Giorsetti took over the family restaurant, which was established by his grandmother in 1935, and has brought the deliciousness of the family recipes to visitors. According to the Micheline guide,
the owner of this appealing bistro is a true food enthusiast who cheerily upholds his art.
The dress code at Cannes for film festival attendees
France, a country of magical architecture, delicious cuisine, and the center of culture is also known to be one of the biggest fashion capitals of the world. If you are attending the film festival, then the strict, formal dress code will certainly apply to you. Especially if you are participating in the screening, then the dress code is a black suit, and there is no exception when it comes to ties. For women, it's recommended to choose an elegant dress, with heels comfortable enough for walking. These rules mainly concern screenings and evening activities. However, during the day, you can keep the outfit loose, especially since the temperature will hit +25°C. Mandatory bag searches are also common since security is at a high level, especially during the festival.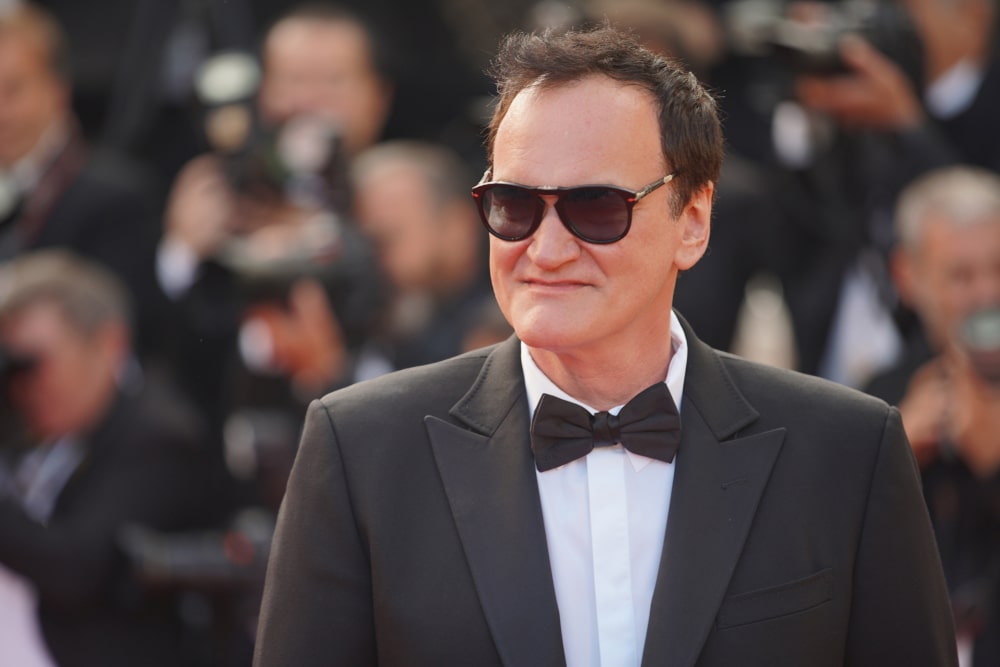 Photo 1 - Martin Scorsese at Cannes film festival, Photo 2 - Quentin Tarantino at Cannes film festival © Shutterstock
One-of-a-kind masterclasses
Another exciting part about the Cannes film festival is the one-of-a-kind masterclasses that you can exclusively attend during the event. Every year, Cannes invites famous figures from the film industry, such as Martin Scorsese, Quentin Tarantino, Wong Kar-wai, and many more to host masterclasses about filmmaking. Usually, the topics revolve around film directing. If you get a chance to attend such an event, this is a life-changing experience.
Cannes Film Festival is one of the most exclusive events of the year. Usually, there are limited spaces for accreditation, and attending screenings. But if you just plan to visit Cannes, the city will embrace you with its joyful spirit, magnificent architecture, and delicious food. Whether you are participating in the festival or not, you're bound to have an unforgettable experience in Cannes.
Excited for Cannes Film Festival 2023? Check out the official exciting line-up for this year's Cannes Film Festival.
Credits for the Main photo: Shutterstock
Inspire our community
A global community of enthusiastic and curious ones. Diverse voices. Subscribe for free to share your vision and enhance our art-filled world.


To leave a comment you must
sign in