Insight
Q&A with artist Irmak Donmez: "We won't quit until we all have the same rights."
Turkish artist Irmak Donmez, known for exploring and challenging societal norms, tells us about how her experiences have influenced her art, the inspiration behind her series 'The Feast', and why she created the sculpture 'Oedipus's Birthday Cake'.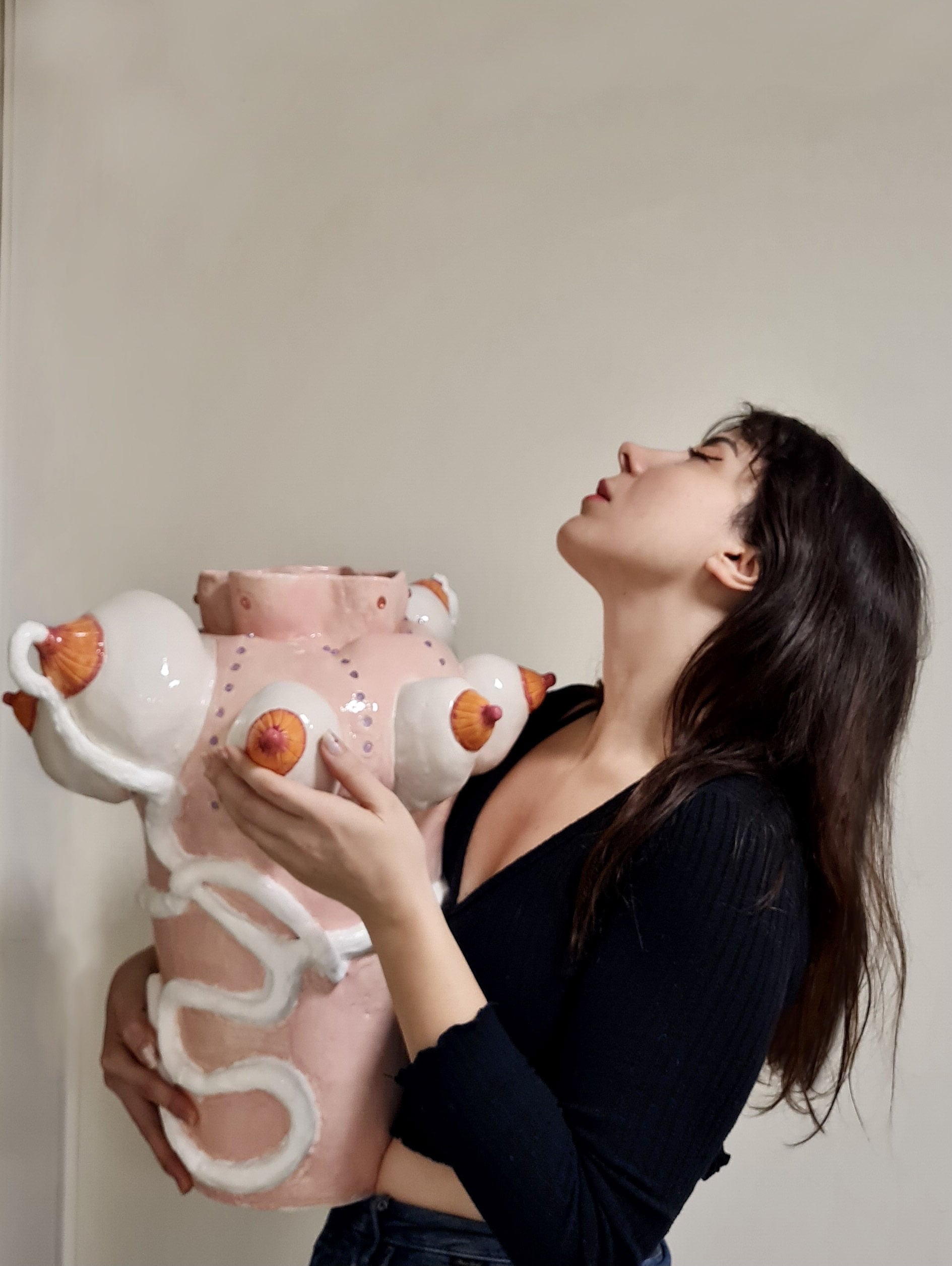 You trained as an artist in Turkey and hold a Ph.D. in Art Theory from Işık University. Can you tell us how Istanbul influenced your work?
I love Istanbul. It is a city with such powerful energy. Sometimes it is overwhelming but I can't live without it. Istanbul might be truly disorganised and very far from perfect but it has a soul, this city has been through a lot. We have been through a lot together.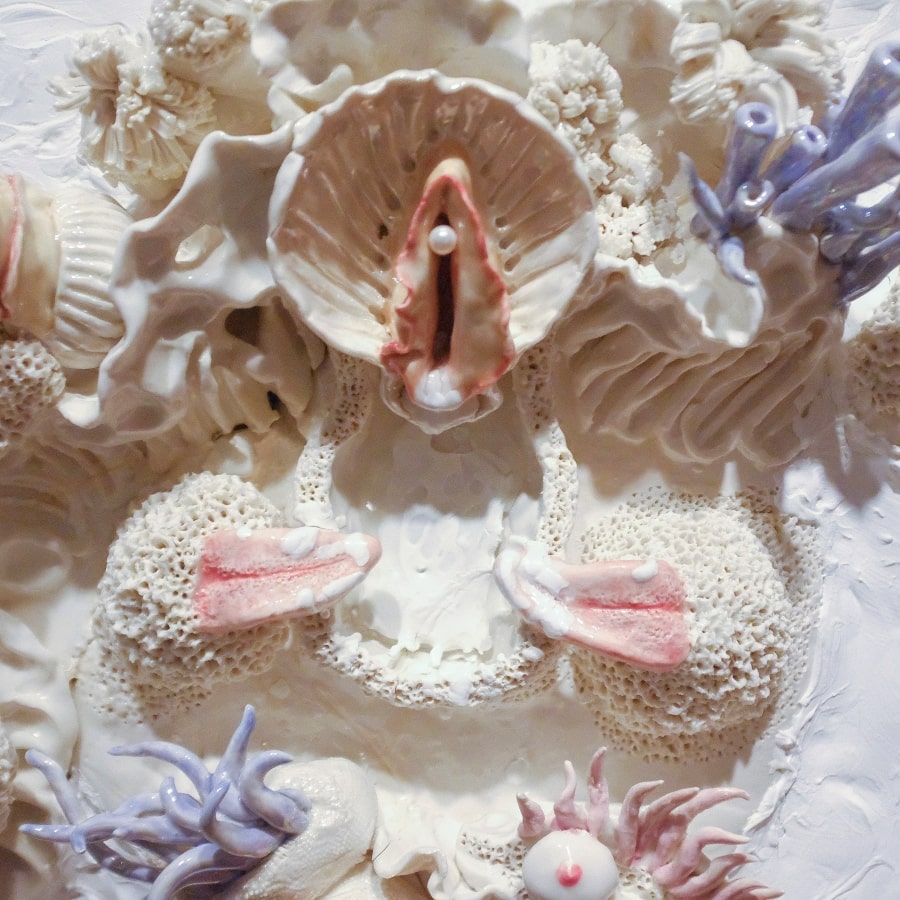 How did your first solo show, 'My Thoughts are Breaking My Hair' in Copenhagen come about?
My first solo show, 'My Thoughts are Breaking My Hair,' was held in Copenhagen, where I was an exchange student at the Royal Danish Academy of Fine Arts. I had never worked with ceramics before I went to the Royal Danish Academy as I thought ceramics were just for traditional artists. However after being introduced to clay, it changed everything.
You recently took part in Art Paris Art Fair. Can you tell us about the work you presented here and about this experience?
That was my very first international art fair and I was very surprised that my art caught the attention of Parisians at this year's art fair. I wish I could be there to sense the energy and meet with people. But I'm excited to be coming back next year and to see how my work is progressing in the wider world. I'm especially excited that my representative gallery, Martch Art Project, has a new gallery opening up in Paris soon.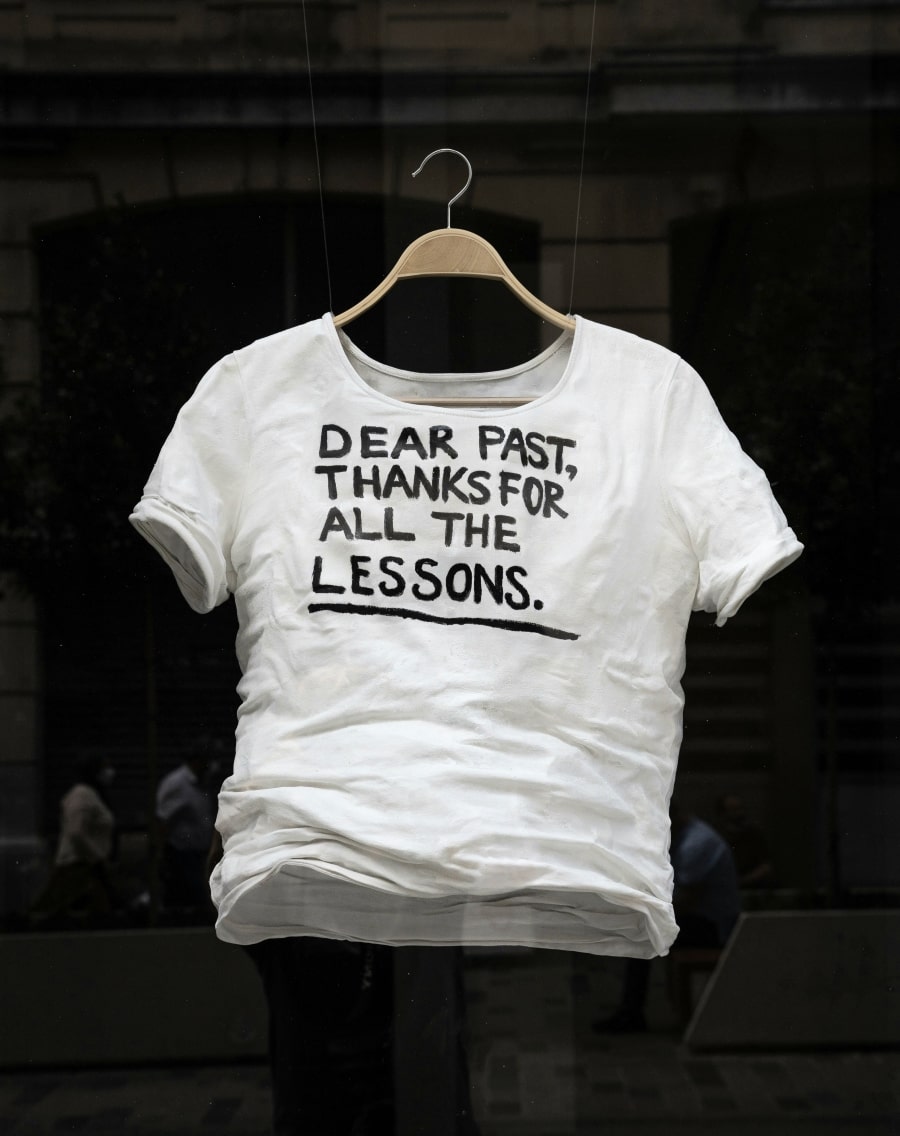 With 'Dear Past', a ready-made sculpture you created in 2021, you reflected on the threats women face. How did you use your own tragic experiences witnessing femicides to create this piece?
It is a real story of a Turkish woman called Çilem Dogan, who was a victim of domestic violence in her marriage. In an act of self defence, she killed her husband who had abused her for years and forced her to work as a sex worker. She surrendered to the police right after she killed her husband and during her walk to the courthouse on the same day, she was captured wearing a t-shirt with the slogan:
Dear past, thanks for all the lessons.
I think that scene affected us a lot. In fact, It still gives me goosebumps. Unfortunately, for many years femicides have been a big problem in Turkey and despite this, the government rejected the İstanbul Convention that was set legally binding standards specifically to prevent gender-based violence, protect victims of violence and punish perpetrators.
What led you to create 'The Feast' series?
The inspiration for 'The Feast' series came from the layered narration of Peter Greenaway's movie 'The Chef, the Thief, His Wife, and Her Lover.' In this film, there is an appetising dining table that represents the duality of taste, pleasure, and violence, while also being both satisfying and repulsive. In my series, I explore the theme of vengeance through the character of Georgina, who has experienced the negative effects of toxic masculinity. The delicate dining table represents a soft-aggressive narrative that aims to deconstruct these toxic behaviours.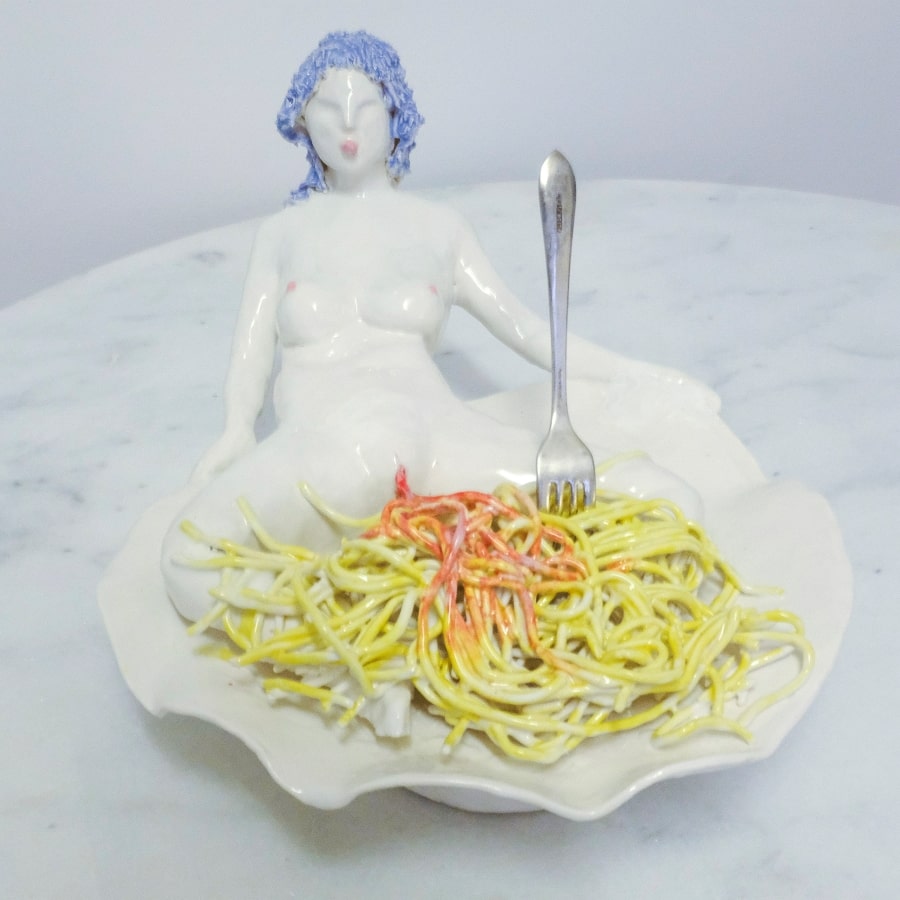 In your Milk/Ceramics image created in 2020, you explore the breast as providing milk but also pleasure. How did this series start and can you tell us about what you wanted to transmit with this work?
I think it all began with my master's thesis. I was reading many works by Freud, psychology, and phenomenology which mixed in my mind. However, I eventually realised that my artwork was a way for me to cope with the trauma of my breast surgery, which occurred when I was 19 years old. I had an abnormality where one of my breasts never grew while the other grew significantly, so it took me years to come to terms with the experience.
At the time, I didn't recognize that I was connecting with myself through my art. I created pieces that dissected breasts and incorporated them into cakes and flowers, which helped me to recreate the surgery in a way. It's challenging to find peace with the societal norms that we're conditioned to accept. Breasts are symbolic of so many things: a source of sustenance and life, a source of pleasure, and the first thing we reach for when we're born.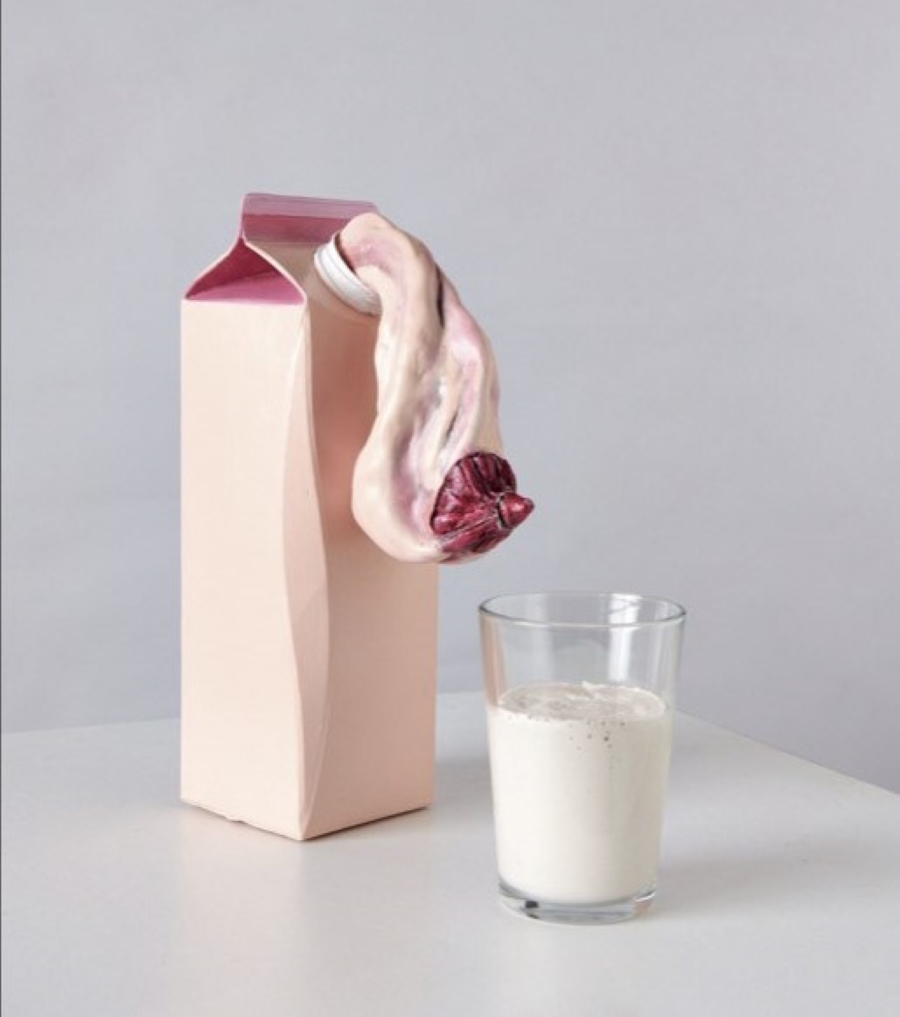 You recently announced that your sculpture "Oedipus's Birthday Cakes", 2021, has been added to Kunsthalle Mannheim's permanent collection. Can you tell us about this work and the creative process behind it?
I was so surprised when I received this invitation from the Kunsthalle Mannheim. My sculpture 'Oedipus's Birthday Cake' was exhibited at their exhibition 'Mother', which celebrated motherhood, from Pieta to today's contemporary art scene, including so many important artists like Cindy Sherman, Bourgeois, Picasso, and Tracey Emin. I felt so flattered to exhibit my work next to all my favourite artists.
My sculpture 'Oedipus's Birthday Cake' is basically about the Oedipal complex, the conflict relation between mother and son. Freud is inspired by Greek mythology for his diagnosis names. Oedipus (in Greek mythology) got married accidentally with his mother so I gave him his mother's breasts as a strawberry cake, as a cake with boobs. It is a sarcastic work like my other works. I like this soft aggressive language, something harsh in a very cute way, so you don't know if you like it or hate it.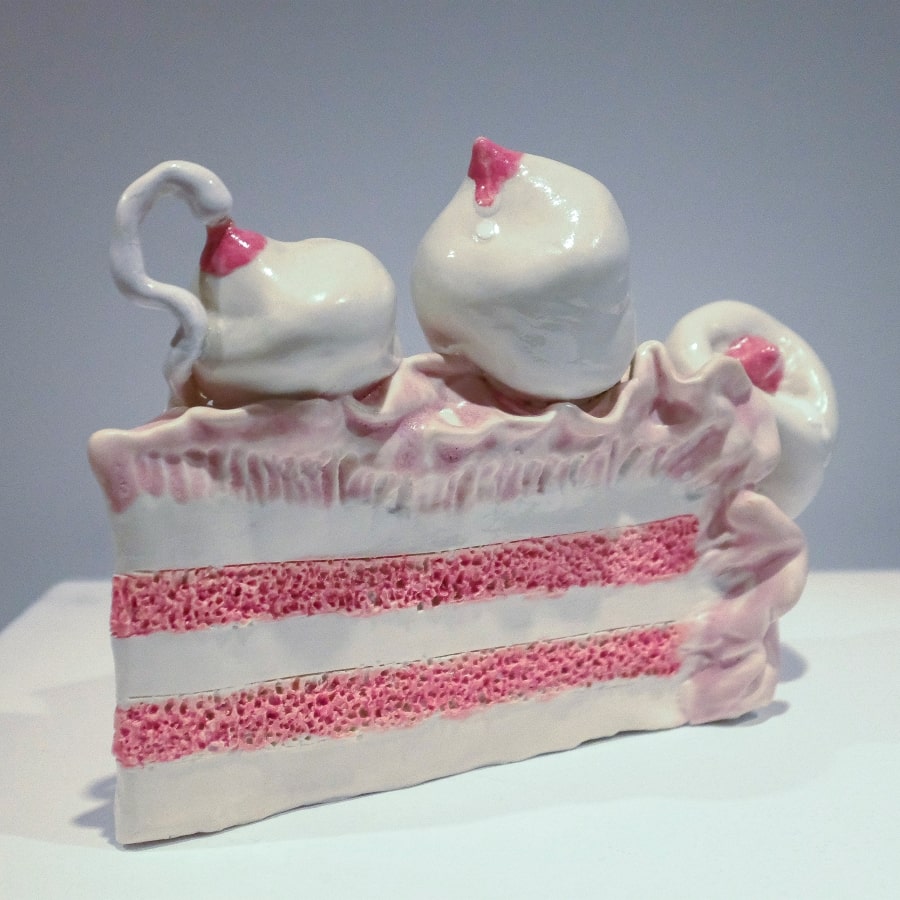 How do you tend to come up with ideas? Do you often find inspiration in Greek mythology and your own personal experiences as a woman and as an artist?
I believe Greek mythology is a summary of patriarchal human history. It is still very common like toxic masculine politicians think that they father god like Zeus. They can do anything they want, they can talk with us with their poisonous tongues. All the happenings, all toxic relation patterns, their law systems supporting the patriarchy, the Oedipal family structure, normalising slavery of women everything still goes on like in ancient Greek. So it seems like ages ago but today nothing has changed. What happened to Medusa ages ago, is happening to us every day. We are being abused, we are being used, we are being judged by our existence. I just live with that and it bothers me, I am reacting, so my artworks are also a living part of me.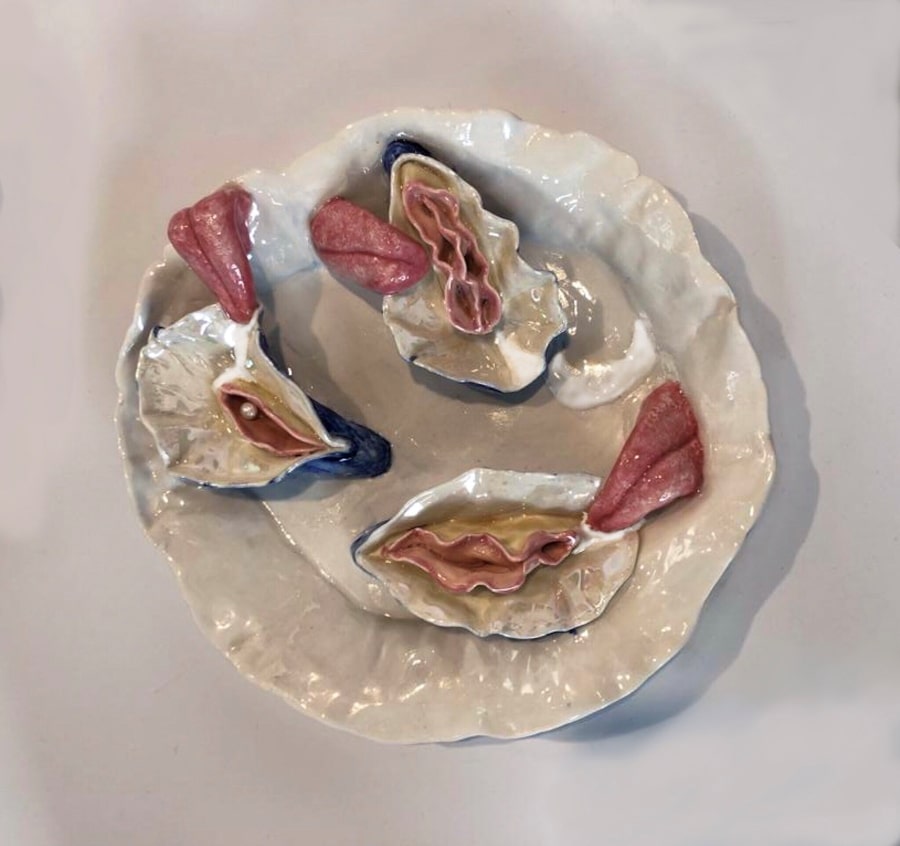 The art world has yet to overcome the gender barrier. What are your thoughts around this and do you have any ideas as to how we can achieve greater equality in the art world? How do you think art can be a force for good in your country and in the world in general?
When we had a little chat after the 'Mother' exhibition opening, the artist Laure Prouvost said to me:
Tough situations create great warriors.
I will never forget that statement. We haven't had a moment without a fight for our rights, so we won't quit until all of us have the same rights. Turkish artists, activists, academics, and journalists are so brave, and we all deserve good things. I believe good days are coming for us.
What are you currently working on? What are your plans for the upcoming year?
I am currently working on my 'Vases of Vengeance.' New vases are coming for Istanbul's upcoming spring edition art fair Ci Bloom. I am also working on my solo show in Istanbul next year. No spoilers yet but you are definitely invited.
This interview has been edited for brevity and clarity.
As an Art de Vivre subscriber, gain more insights and inspiration from leading visionaries pushing boundaries in the art world such as art advisor Lisa Schiff, founder of SFA Advisory.
Inspire our community
A global community of enthusiastic and curious ones. Diverse voices. Subscribe for free to share your vision and enhance our art-filled world.


To leave a comment you must
sign in