Insight
Q&A with author of 'Muse', Ruth Millington: "Contemporary female artists today are treating their subjects with humanity"
Ruth Millington, Head of Careers at Sotheby's Institute of Art in London and author of the book 'Muse: Uncovering the Hidden Figures Behind Art History's Masterpieces', tells us about how she came to write a book delving into the role of artists' muses, why she believes muses are just as important as the artists who depict them, and how their role in the art world has changed in more recent years.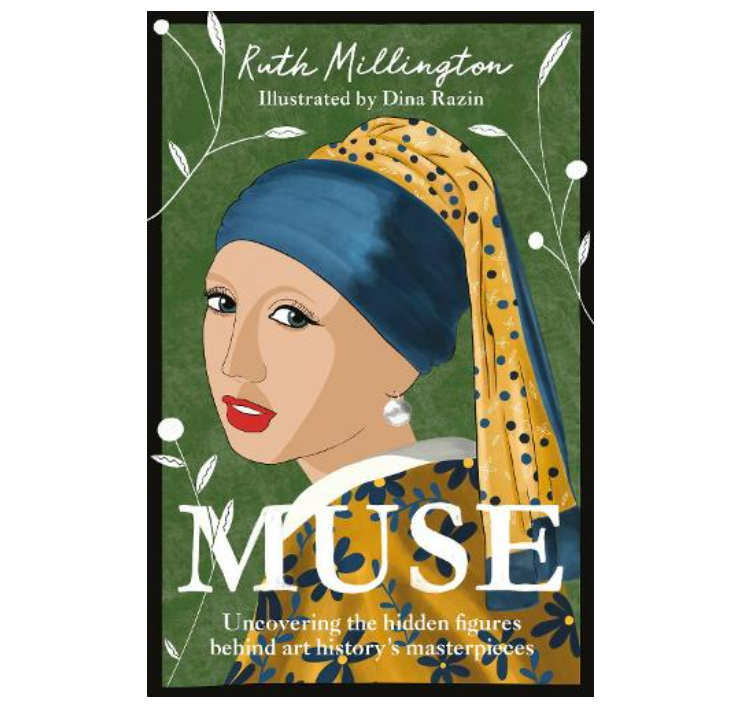 What led you to write Muse: Uncovering the Hidden Figures Behind Art History's Masterpieces?
I was writing an article for a fashion magazine and the editor asked me not to use the word 'muse' and use the word 'legend' instead. So I started digging and I came across an article by Jonathan Jones in the Guardian in which he said 'muse' was a really old-fashioned term, and that we should lock it away in the attic. But then he went on to describe the most stereotypical muse you can imagine, who is young and female and impressionable and submissive to an old male artist. And I thought, that is just really untrue as such a lazy trope. And I thought, is there a more celebratory way of thinking about these women but also men who've been muses?
There are way more women than male muses of course. How did you use the word 'muse' in your book?
Yeah, there've been so many more female muses, mainly due to women not having been able to study in the same way that men have in academic institutions. In my book, I describe a muse as the source of an artist's inspiration and point out that there is a difference between a muse and a model. So not everybody who is a life model is a muse, and not everybody who is a muse has modelled because you can inspire artists in other ways, not necessarily with your appearance. A lot of muses have been performers in some way, or musicians or dancers or actors. I explain how a lot of women artists have been muses because there is a creative exchange between two. These men have really benefited from other female creative artists. They're getting the credit, but actually many are fellow creators in the studio.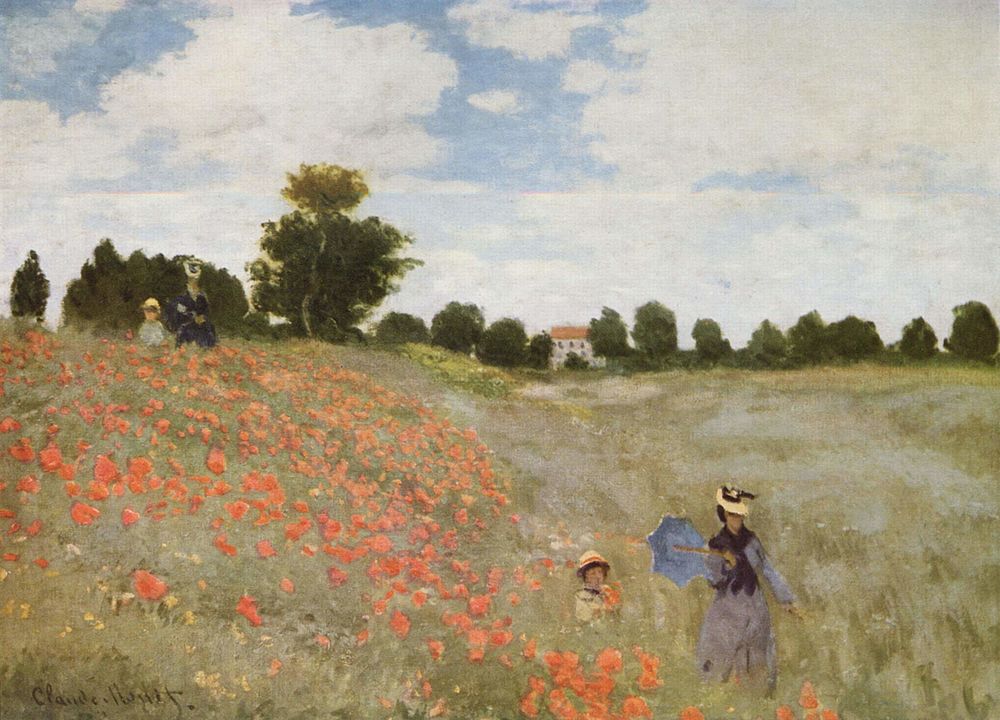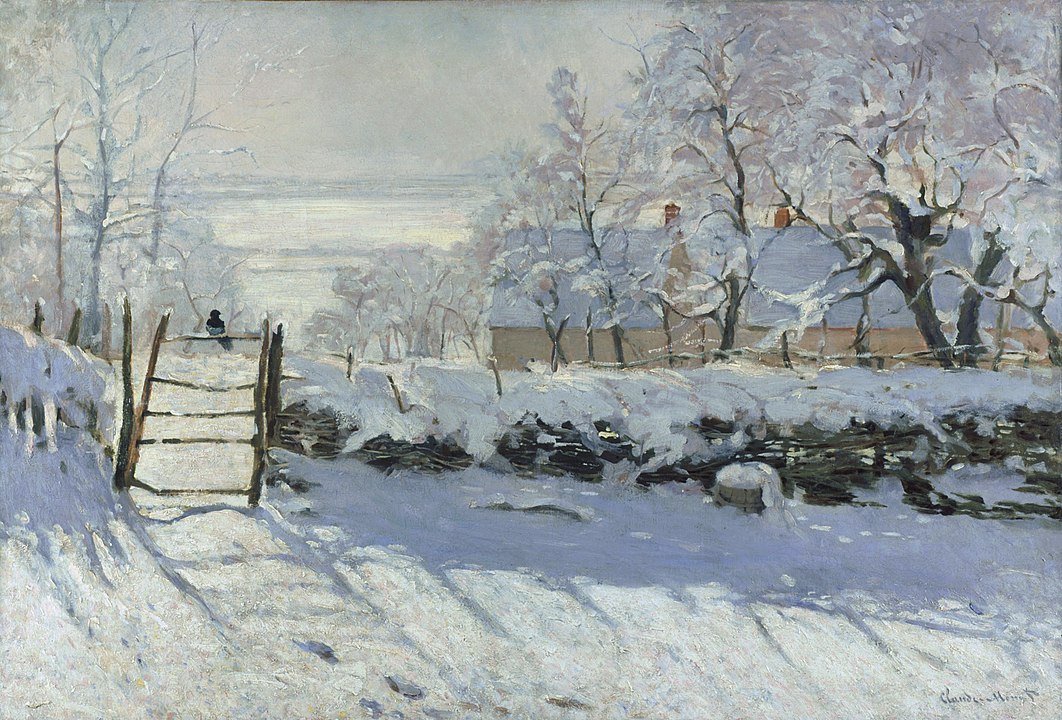 Claude Monet. Painting 1 - Coquelicots, La promenade (Poppies), 1873, Musée d'Orsay, Paris; Painting 2 - The Magpie, 1868–1869. Musée d'Orsay, Paris
So you mean that muses are just as important as the artists that depict them?
I think that's often the case. Where would so many of these great male artists be without their muses? They need a subject and obviously I'm talking about real life individuals, but broader than that, if we think about Monet, for example, the landscape was his muse. If you look at Picasso, actually you can chart all the women in his life and different art movements. It's like you can link the two together, see a real change in his direction, style, and subject matter.
Why were you so curious to explore the stories behind the muses depicted in masterpieces?
I think that goes back to when I couldn't decide what to study at university. Originally I thought I would be an artist and then I went to art college, but I missed writing and I ended up doing liberal arts, which was brilliant. I think you can't divide the arts. You know, in a way art history is a great subject because you're bringing in philosophy and you're bringing literature and religion and politics and philosophy. And for me, a painting is like a portal into the context in which it was painted. They invite questions for me about true or fictional stories embedded in the paintings. With the pre-raphaelites, I love the fact that it's Shakespeare plays or mythology or fables that they're depicting. So I think there's so many layers of stories, the fictional story and then the real people behind it as well. I guess it's the great stories that I'm interested in.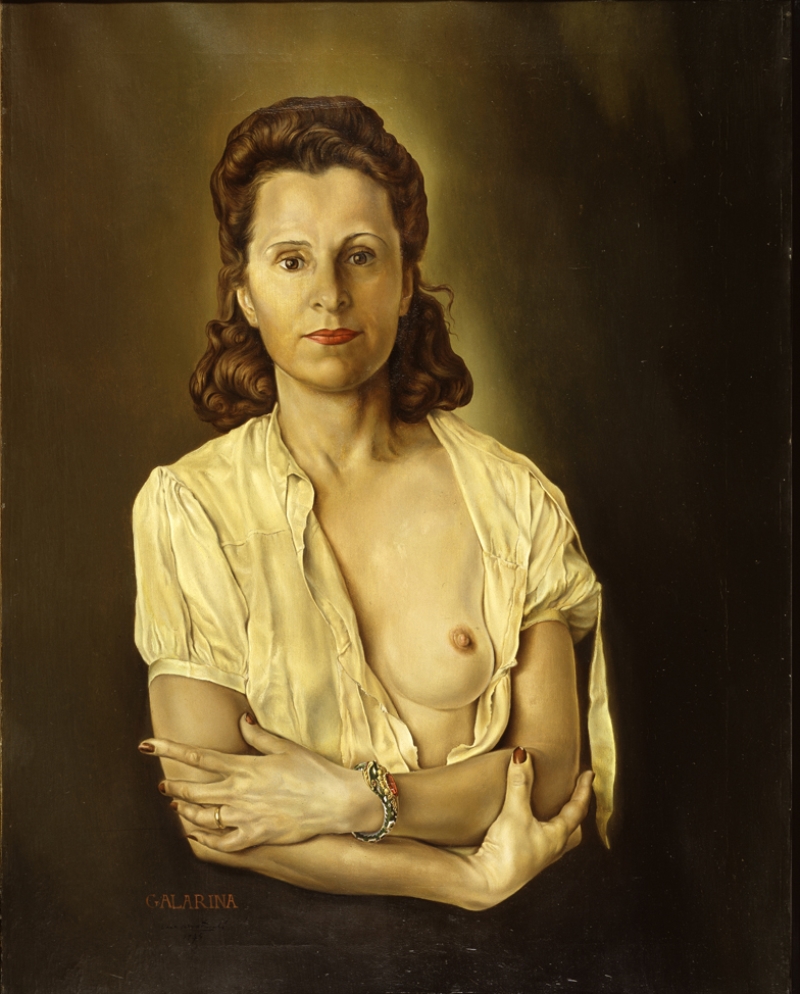 What stories about muses most surprised you? What was one of your most fascinating discoveries?
I love Gala [Elena Ivanovna Diakonova, wife of Spanish Surrealist artist Salvador Dalí] and her story. The founder of Surrealism, Andre Breton, had a real issue with her, but the more I dug into it, the more it just came across to me that, well, he had an issue with a strong, powerful woman calling the shots. If you look at all the photographs of Gala and Salvador Dalí together, they're conspiring together in the studio. We have this image of Salvador Dali as this really strong, crazy, Surrealist guy. But actually under the surface he was quite an anxious person and it was Gala who was basically the business go-getter. That all was quite surprising. I also loved writing about Luisa Casati in 20th century Venice. She lived in what is now the Peggy Guggenheim Museum now and held all these fantastic parties and used her great wealth to commission designers and artists to turn her into a living work of art — her aim in life. She absolutely achieved it. She would even wear snake live snakes around her neck, as part of her jewellery, and then dilate her pupils with these drops to make them look black like she was actually a viper.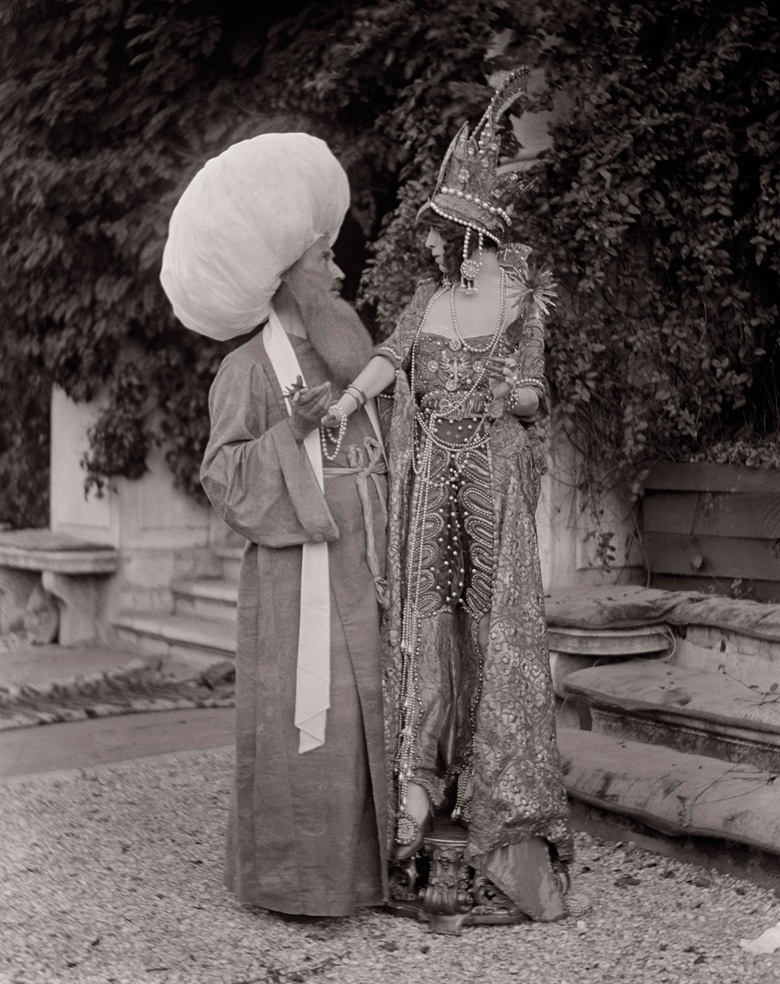 Why do you think the notion of muse has been so oversimplified?
At its origin, the muses were nine divine goddesses. Then we see this shift over time in how male painters are portraying the muses. These singers, musicians, poets, and writers once had to invoke the muses to inspire them, and it went from that to male artists showing "I own a muse." So that shift of power completely flipped on its head and the likes of Picasso and Brancusi who started titling their artworks with Muse or Sleeping Muse. They were depicting the muse as this kind of sleeping reclining woman, or she's looking in the mirror. I think a lot of it has to do with how these artists were taking hold of the concept of the muse for their own means. That's just become cemented, not just through art history narratives, but also through popular culture. People love to romanticise these stories and oversimplify them. That's why I started with Girl with a Pearl Earring because I loved reading that book, but it completely fictions the relationship between Vermeer and probably what was his daughter into this sexy maid situation (laughs).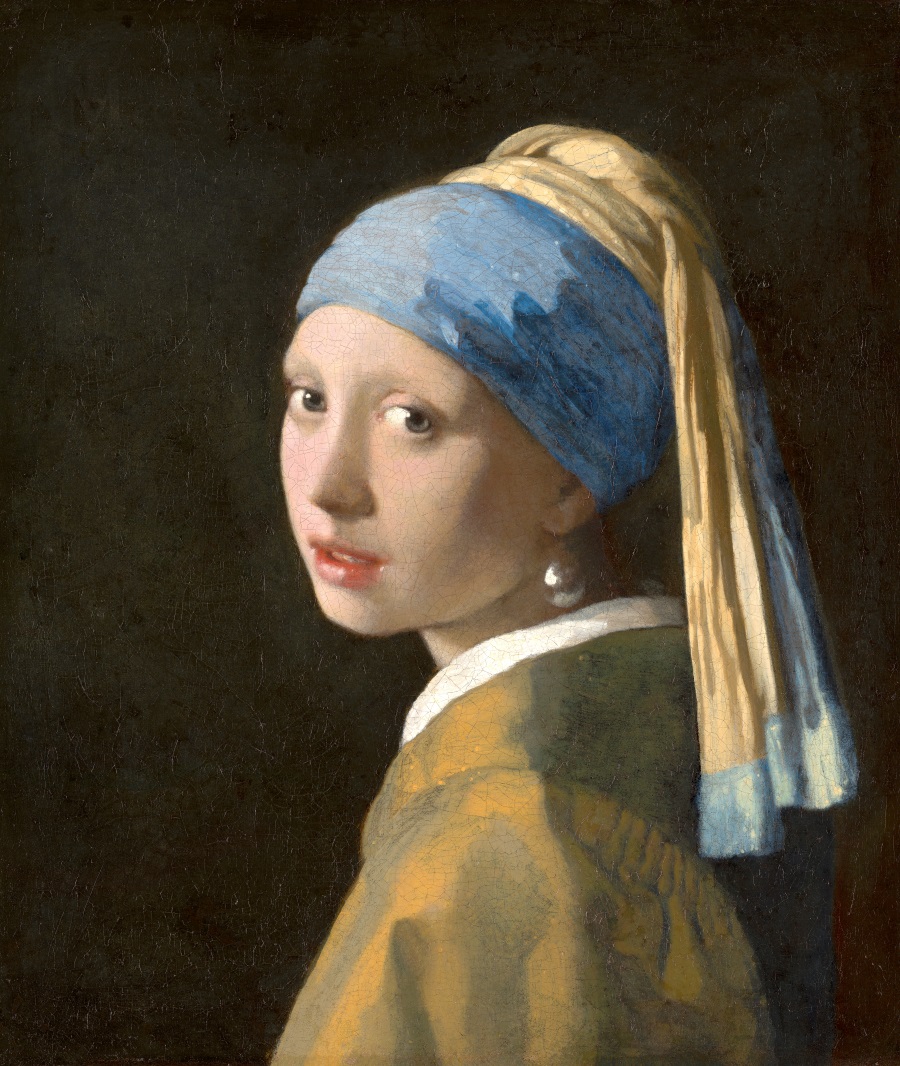 Do you think that this is shifting — that we are now seeing a fresh female perspective — with the rise of women in the art market?
I think it's definitely shifting. I actually just curated and was working last week at the London Art Fair where I created a whole platform section called 'Reframing the Muse', and there was an emphasis on women artists who were taking either other women or men as their muses. There is a difference because of the nature of the power, relationship and dynamic between a man and a woman. Someone actually asked me, do you think it's okay for a man now to paint a woman naked? An interesting question, for which I don't think there's a right or wrong answer, but when I was writing the book, Sylvia Sleigh came to mind. In 70s seventies New York she was one of the first women to flip this narrative on the head. She got her husband, the critic, Lawrence Alloway, a contemporary art critic and curator, to pose for her naked as her muse. She said, 'listen, there's been loads and loads of paintings of nude women throughout history, and that's not fair. We, women, also deserve pictures of men'. But she decided she wanted to depict them with dignity and humanity. And I think I see that in a lot of contemporary female artists now, they're treating their subjects with humanity.
Could you tell us a bit about how female muses impacted the artists that portrayed them?
Elizabeth Siddal [English artist who modelled for Dante Gabriel Rossetti] is probably one of the most famous muses, and in a way, her image overshadowed so many other muses, including Fanny Eaton, who was a Jamaican-born muse and model for the pre-Raphaelites. But when we look at the likes of Elizabeth Siddal, she used being a muse as a means to infiltrate the male pre-raphaelite brotherhood in Victorian Britain. Women couldn't go to formal art schools, they weren't allowed to attend drawing classes. They actually weren't supposed to exhibit publicly at that time, but she managed to exhibit with the pre-raphaelites. In the UK and the US she got patronage from John Ruskin who loved her work and she was introduced to him by her future husband, Rosetti, and the artist who painted her the most. So we're often told this story that the muse is plucked from obscurity, like some sort of Cinderella figure. But a lot of these women saw this as an opportunity for them to work with artists and gain training with them and they got paid at times. Like Elizabeth said, she was getting paid to be a life model.
What can we learn about her in John Everett Millais' 1851–52 painting Ophelia?
She was an absolute active agent in the posing of this picture because she lay in this bathtub of icy cold water for six hours which was heated by these lamps under the water, but then the lamps went out and she was the one who said: 'I'm happy to continue and enjoy this and pose, for the artwork.' I think in a way you can see her as a sort of performance artist.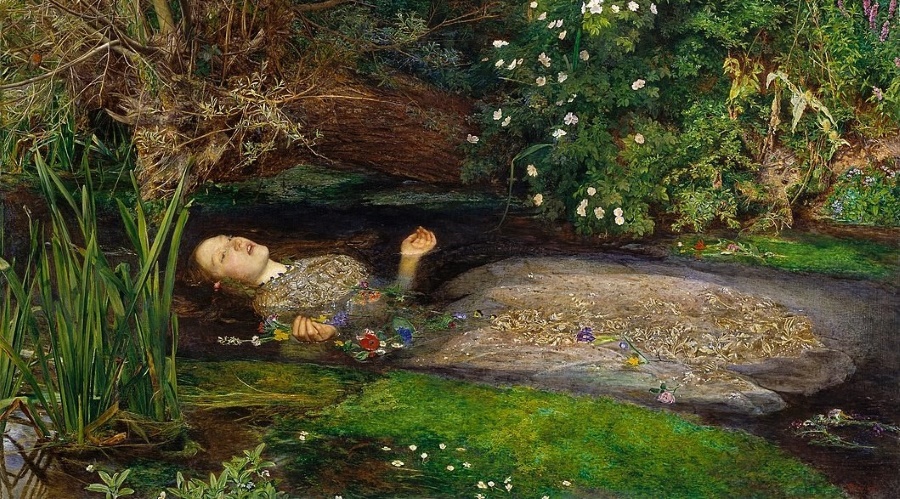 You also talk about Emilie Louise Flöge — Gustav Klimt's muse — in your book. What fascinated you the most about her?
I love Emilie Louise Flöge's story because she's a really good example of someone who was a muse without really modelling very frequently. She was a fashion designer as important as Coco Chanel. Not many people seem to know her name but she redesigned women's dresses from corset structured dresses to free-flowing, what they call reform dresses in Vienna. As a creative, as a designer, which really inspired Gustav Klimt. And we don't know if there was a romantic relationship between them, but they were creative allies creating a new, modern, wearable art in the city.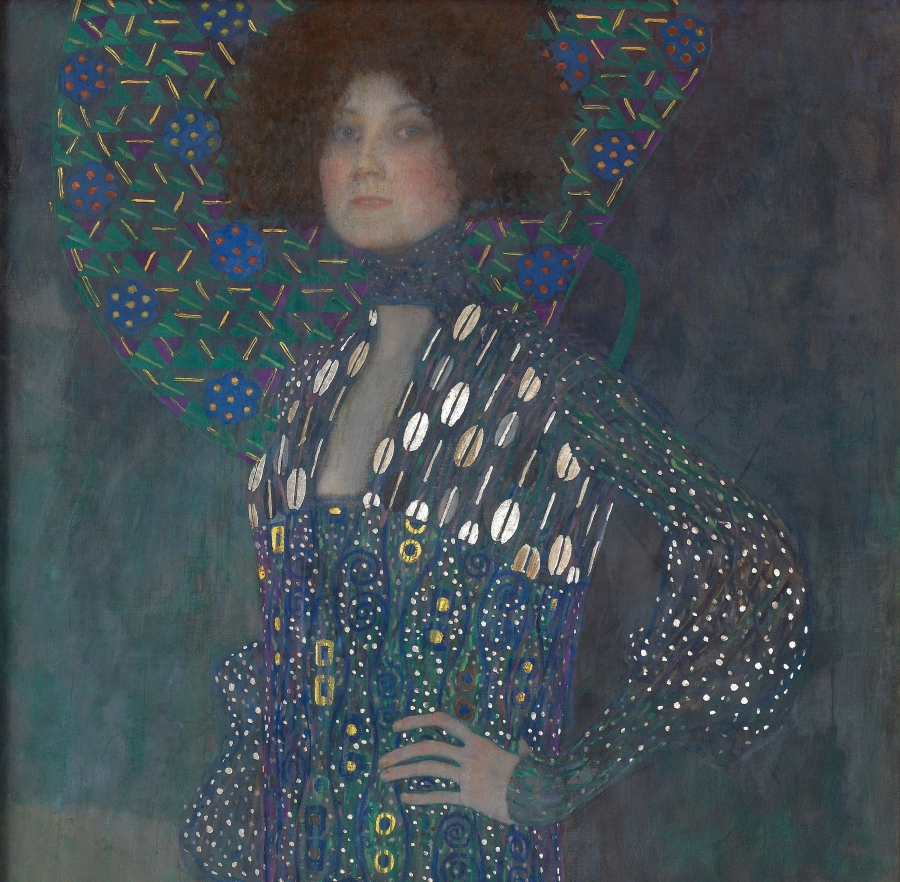 After writing this book, did your perspective change? Did it lead you to explore any new concepts?
I realised just how many muses were artists because at its heart it's a really creative role. Going forward, I'd like to focus now on relationships between great artists working together. We always think about works of art created alone, but actually they're often, if not always, created in some sort of partnership or a dialogue.
Ruth Millington's book 'Uncovering the Hidden Figures Behind Art History's Masterpieces' is published by Pegasus Books. The author of The Story of Art Without Men, Katy Hessel, described the book as an "exhilarating and fascinating insight into many of the people who have shaped our culture, and who have redefined what we think and know of as 'muse'."

For more ideas for fascinating books to read, why not check out our pick of must-read classics.
Inspire our community
A global community of enthusiastic and curious ones. Diverse voices. Subscribe for free to share your vision and enhance our art-filled world.


To leave a comment you must
sign in