Insight
Q&A with curator Andrea Tarsia on the Royal Academy's major Marina Abramović show
Few names resonate as strongly as Marina Abramović. Renowned globally as a performance artist, Abramović has fearlessly pushed the boundaries of her physical and mental endurance in pursuit of profound artistic expressions. From subjecting herself to exhaustion and pain to even risking her own life, the Serbian artist has consistently challenged societal conventions and expectations.
As the Royal Academy of Arts in London prepares to host a remarkable exhibition dedicated to Marina Abramović's illustrious career, we had the privilege of asking Andrea Tarsia, Curator of Marina Abramović and Director of Exhibitions at the Royal Academy of Arts about Abramović's transformative body of work.
The exhibition promises to immersively present pivotal moments from Abramović's career through sculpture, video, installation, and performance art. Iconic pieces such as 'The Artist is Present' will be re-staged through archive footage, while others will be meticulously reperformed by a new generation of artists trained in the revered Marina Abramović method.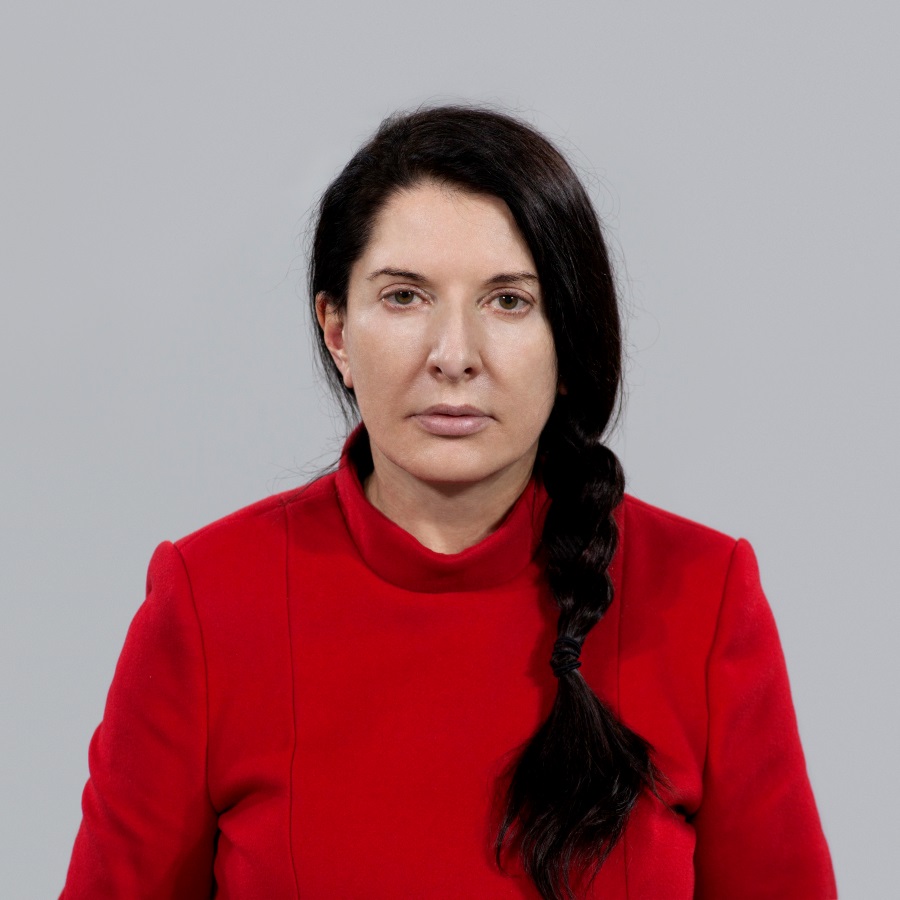 As a curator, you need to be able to enter artists' imaginative worlds. Can you discuss the curation process behind this exhibition and how you worked with Marina Abramović to select the featured works?
We approached the exhibition in quite an open and organic way. I had some ideas and works that particularly interested me, and of course, Marina Abramović also had, but the selection developed over time. In terms of overall approach, Marina was keen not to hold another chronological retrospective. From my side, I was conscious that this would be the first major exhibition of her work in the UK, so it felt important to still provide a sense of overview and to include some key works. We decided on a thematic approach that brought into dialogue works from different periods that showed how concerns run and evolve throughout her practice. She is a very generous artist in terms of her openness to ideas, and I enjoyed our collaboration a lot. We devised the exhibition, and then covid happened, so we had to postpone the exhibition for three years. We decided to use the time to develop a completely different exhibition. So you could say that I am lucky to have worked with Marina on not just one but two exhibitions.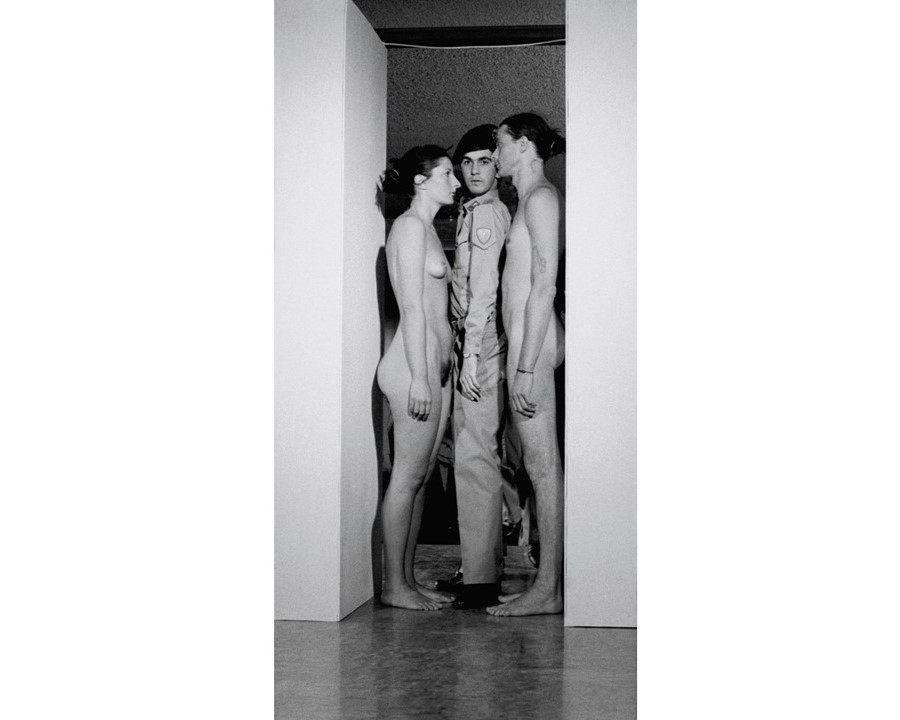 How did you navigate presenting Marina Abramović's groundbreaking performances in a way that maintains their integrity while also adapting them to the exhibition format?
Marina Abramović has, throughout her career, always thought of performance art beyond the moment in which it is held. It is, by definition, an ephemeral art form – how might we experience it again beyond memory – if we have witnessed it – or photographs in books? Her answer has developed in tandem with technology – she has consciously re-presented works with exhibitions in mind, in media that range from black and white photographs to video and large scale-installations. So, we are lucky in the sense that part of Marina's own practice has provided an answer to this question. Beyond this, in the exhibition, we have alternated between galleries that are dedicated to a single work, to galleries that bring together a number of works that are thematically linked or have a kind of emotional or physical affinity.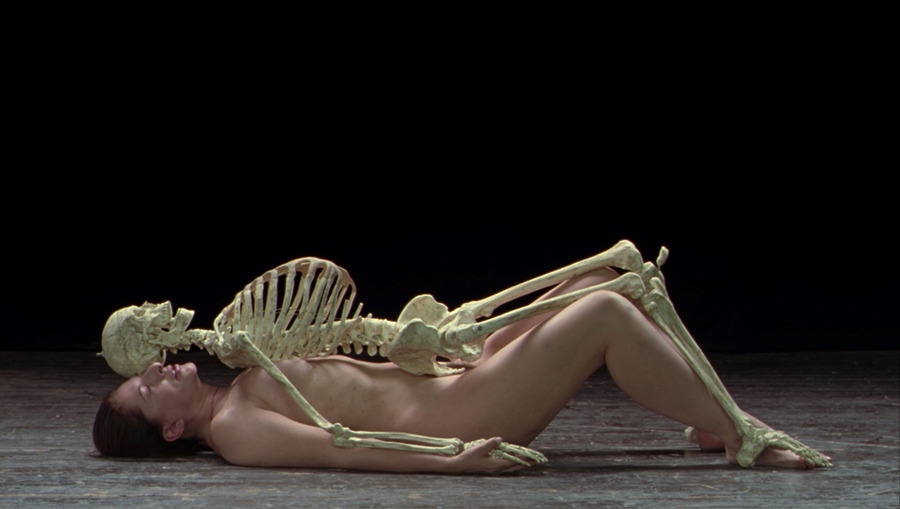 How did you decide which pieces to have reperformed and which to present through photographs and video?
The majority of the exhibition will focus on performances through photographs or video installations. It will also include drawings and objects that have a performative dimension but were not created for a performance by Marina. Providing an opportunity for audiences to also experience live performances was fundamental. We chose four that felt emblematic of Marina's overall practice. The first will be 'Imponderabilia', a simple but powerful work. The mere act of the performance artists' presence, naked and vulnerable, has so many meanings. I think it is one of the great performance works in art history, not least because it demands our own involvement.
'Nude with Skeleton' is at the opposite end in a way – it is a performance about absence rather than presence that is as poetic as it is unsettling and reveals the way Abramović has often drawn parallels between the ephemerality of performance and that of our own lives. 'Luminosity' and 'The House with the Ocean View' are emblematic of Marina's focus on long durational performance art in particular and again are works that are firmly inscribed in the artistic canon. They reflect the transformational potential that Abramović has come to view as a property of performance art, as well as the rituals associated with different spiritual and philosophical traditions that have informed her work. They are acts of being, witnessing, enduring, that reveal the profound hidden in the everyday.
Abramović's work often elicits strong emotional and physical responses from audiences. How does this exhibition navigate the fine line between provoking discomfort and creating transformative experiences?
I hope that the exhibition provides a sense of journey for visitors that follows the arc of Marina's practice, which she has described as
more and more of less and less.
Within that, we have tried to provide different stages that operate in different registers. I hope that some of it might also be surprising. But we also wanted to be true to the fact that Marina's practice is one of intensity and to find ways of conveying what it might have felt like to experience the works live.
What was the most challenging aspect of curating this major solo survey of Abramović's work for the first time in the UK?
Covid was challenging enough! Besides this, perhaps condensing a 50-year career into one exhibition. This is, of course, the case with all exhibitions. The important thing is to find a way that is true to the artist's practice overall. Otherwise, restating the four performances we have selected. There are so many considerations, it is almost like organising two parallel and interconnected exhibitions simultaneously.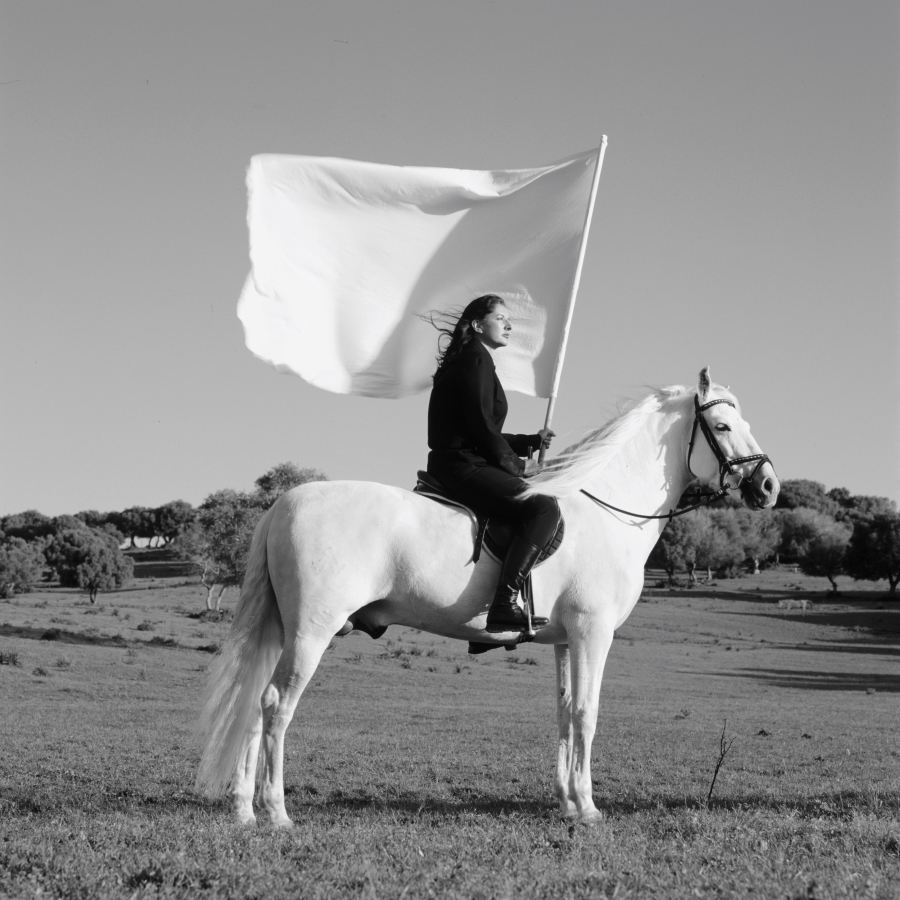 Commenting on 'The House with the Ocean View', Abramović stated: "That kind of rigorous way of living and purification would do something to change the environment and to change the attitude of people coming to see me. If they will just come and stay and forget about the time." What are your expectations regarding the reperformance of this experiment?
That visitors will take up Marina's invitation. I think that one of the aspects of performance art is that you take out what you put into it, as it highlights the role that you bring to creating meaning in a work of art. But you have to slow down and stop, adjust to the work's rhythm and spend time with it, acknowledging whatever your feelings may be and push through them: discomfort, scepticism, tiredness and boredom, even. This way, the performer, you, and everyone else in the gallery with you will be undergoing the same experience for as long as you choose to remain. Time and space have become the most precious commodities of contemporary life, I think that choosing to share these with strangers may lead to surprising results. Marina has invited respected performance artists to reperform the work, and I have faith in their ability to bring it to life in powerful ways.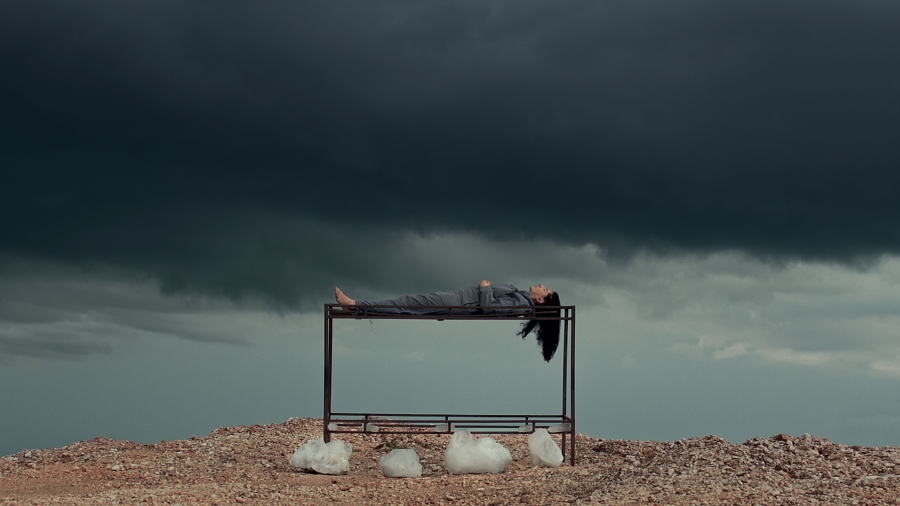 Marina talked about the importance of not just making art but ensuring that it's seen in the right place by the right people at the right time. Tell us how this show is relevant in today's context.
This, in part, connects back to 'The House with the Ocean View' and to many works that Marina has developed which discover meaning in presence and connection. Her works propose that our bodies are our first and most important home, that we are part of a wider natural and social environment, and that we can derive a sense of purpose, meaning, fulfilment by reconnecting with the essentials. Above all that being alive is to experience and to feel in the moment, to learn emotionally, intuitively, physically, not just conceptually. In a world that is increasingly spinning off its axis, this invocation to groundedness feels very timely.
How do you anticipate this exhibition contributing to the ongoing dialogue around Abramović's art and its impact on contemporary art practice?
I hope that the exhibition will foreground not just Marina's best-known works but also others that have been less considered in recent times. Every exhibition is a step in an evolving understanding of an artist's practice. For example, I have greatly benefitted from seeing 'The Cleaner', the fantastic touring retrospective that took place a few years ago. If the exhibition can find its place among this flow and perhaps develop further interest in all aspects of Marina's practice, I would be very happy.
The upcoming Marina Abramović exhibition at the Royal Academy of Arts opens on September 23, 2023 and runs until January 1, 2024, promising a remarkable fusion of past, present, and future.
Looking for more groundbreaking artistic experiences? Check out our pick of must-see cultural events in 2023.
Credits for the Main photo: Marina Abramović, The Current, 2017. Video; 1 hour 35 mins. Courtesy of the Marina Abramović Archives. © Marina Abramović
Inspire our community
A global community of enthusiastic and curious ones. Diverse voices. Subscribe for free to share your vision and enhance our art-filled world.


To leave a comment you must
sign in