Insight
Haute Couture Fashion Week 2023: Spring is in the air with Georges Chakra's new collection
Lebanese haute couture designer Georges Chakra dazzled the audience at Fashion Week on Tuesday.
Georges, a veteran of Fashion Weeks, has presented his collections here for over 25 years since the mid-90s, with yesterday's show reflecting the brand's loyal clientele. Canadian fashion model Coco Rocha, American socialite and influencer Olivia Palermo, and even French Culture Minister Rima Abdul Malak were seen at the show.
Many other of Chakra's famous clients, who have chosen his outfits as their red carpet looks, attended, including Gwen Stefani, Dakota Fanning, Catherine-Zeta Jones, and Kristen Bell. Another highlight was the iconic gold-plated wedding couture gown of Serena van der Woodsen (Blake Lively), the golden girl of Manhattan's elite from the TV series Gossip Girl.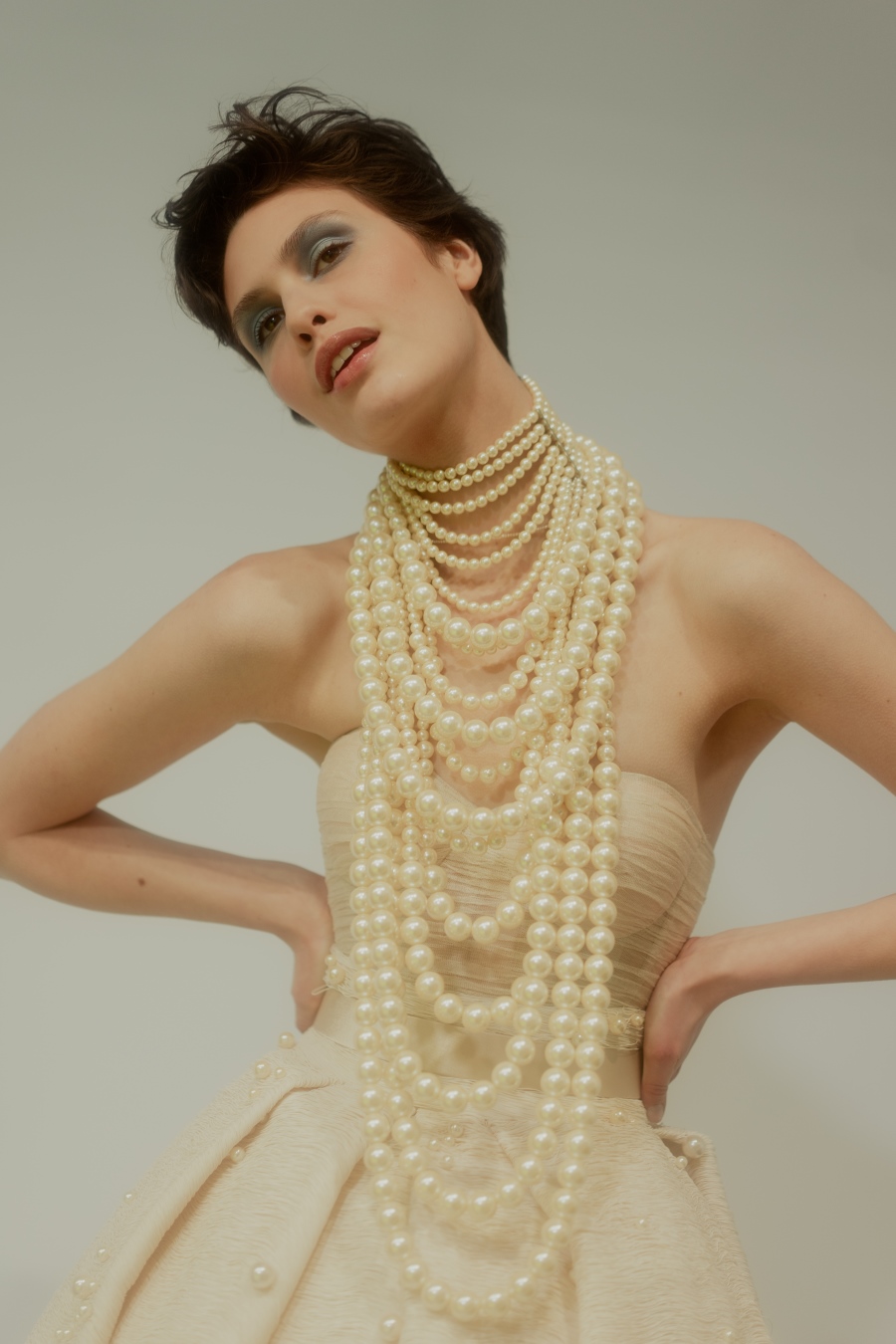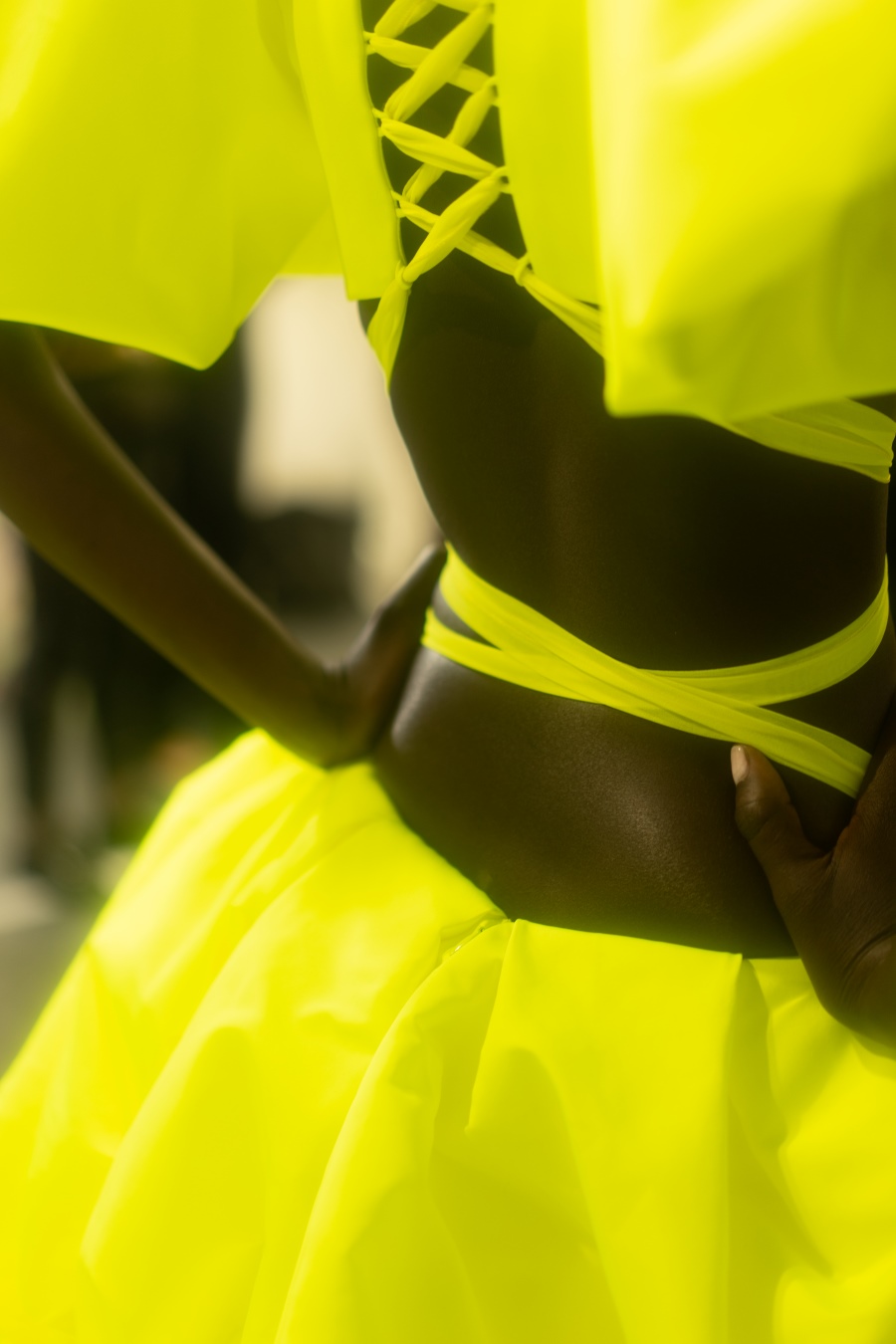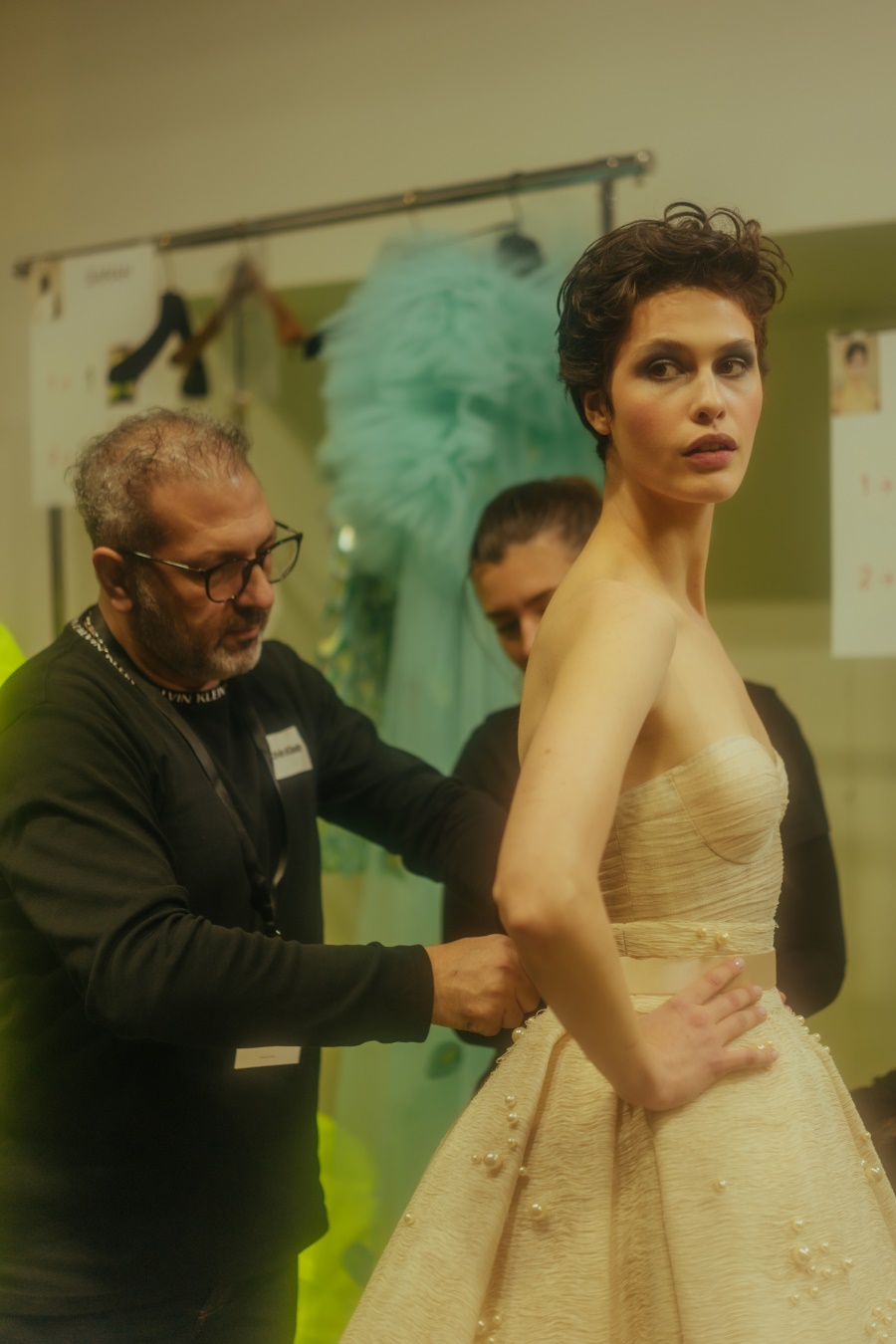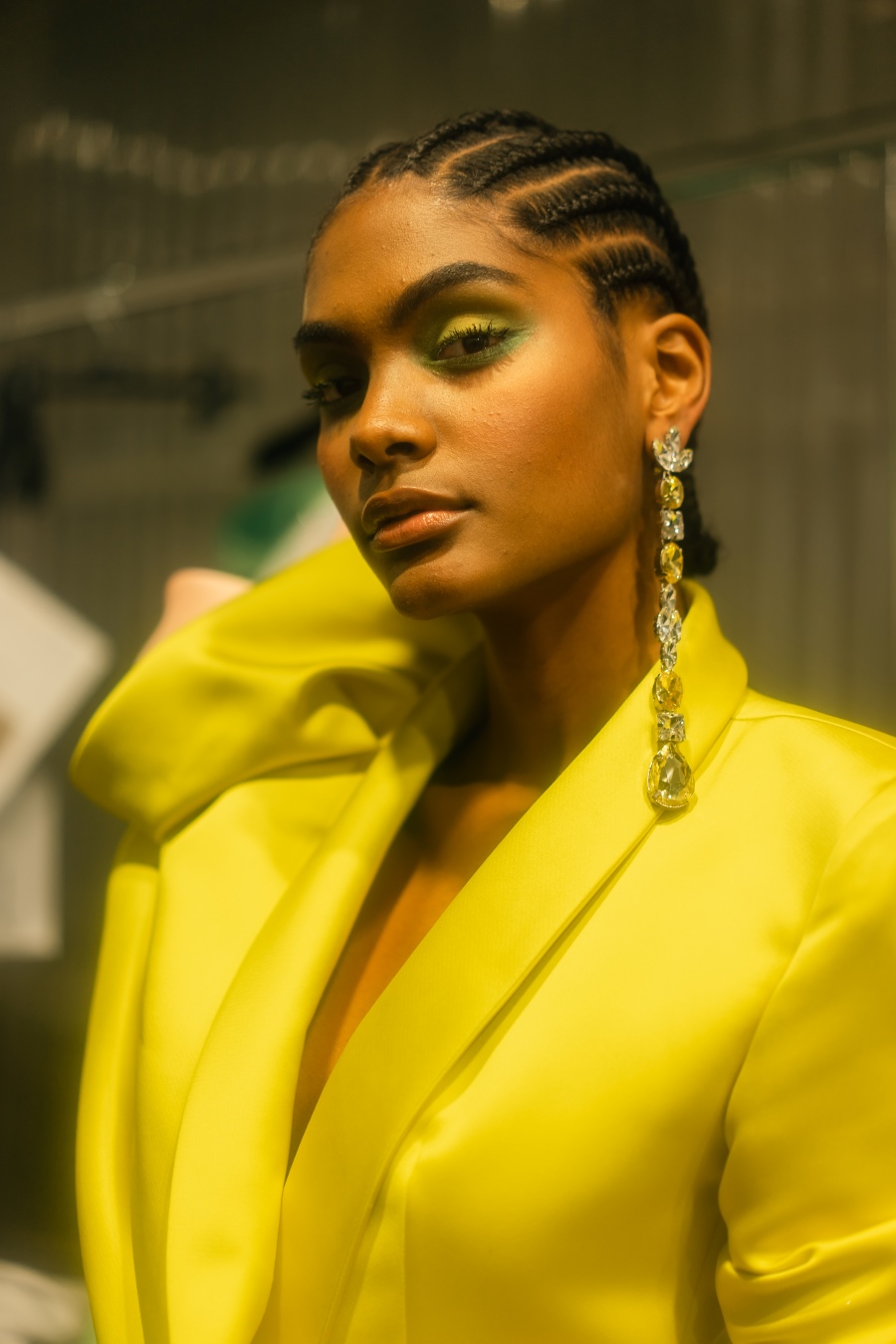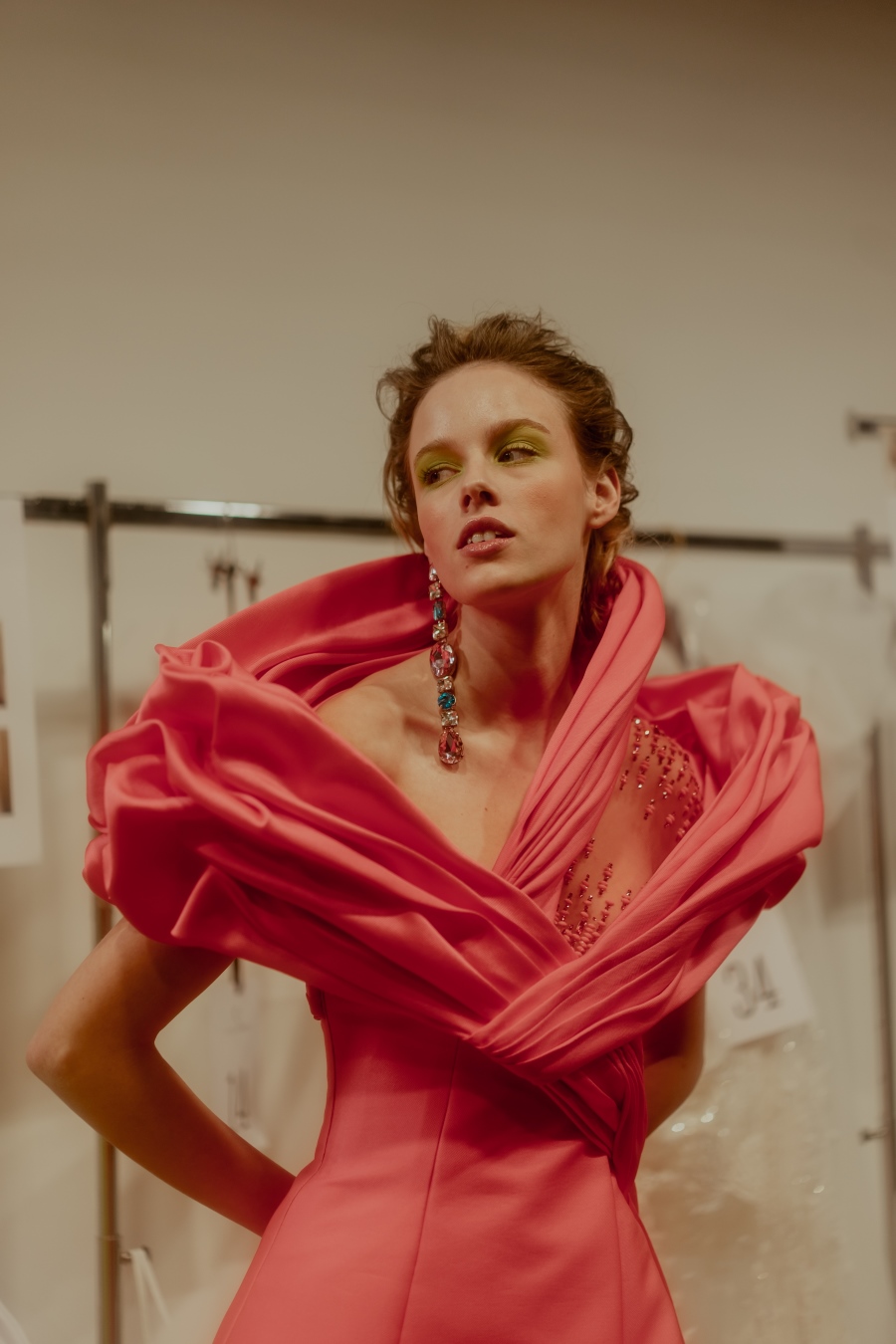 The Spring-Summer 2023 Haute Couture Week show was no exception in a string of Chakra's successful Fashion Week presentations. The show took place at the Palais de Tokyo, where diverse audiences from all over Paris flocked, ranging from high-profile fashion personalities to a crowd of young fashionistas.
In his new collection, Georges, staying true to himself, celebrates lightness, tenderness, and the radiance of feminine beauty.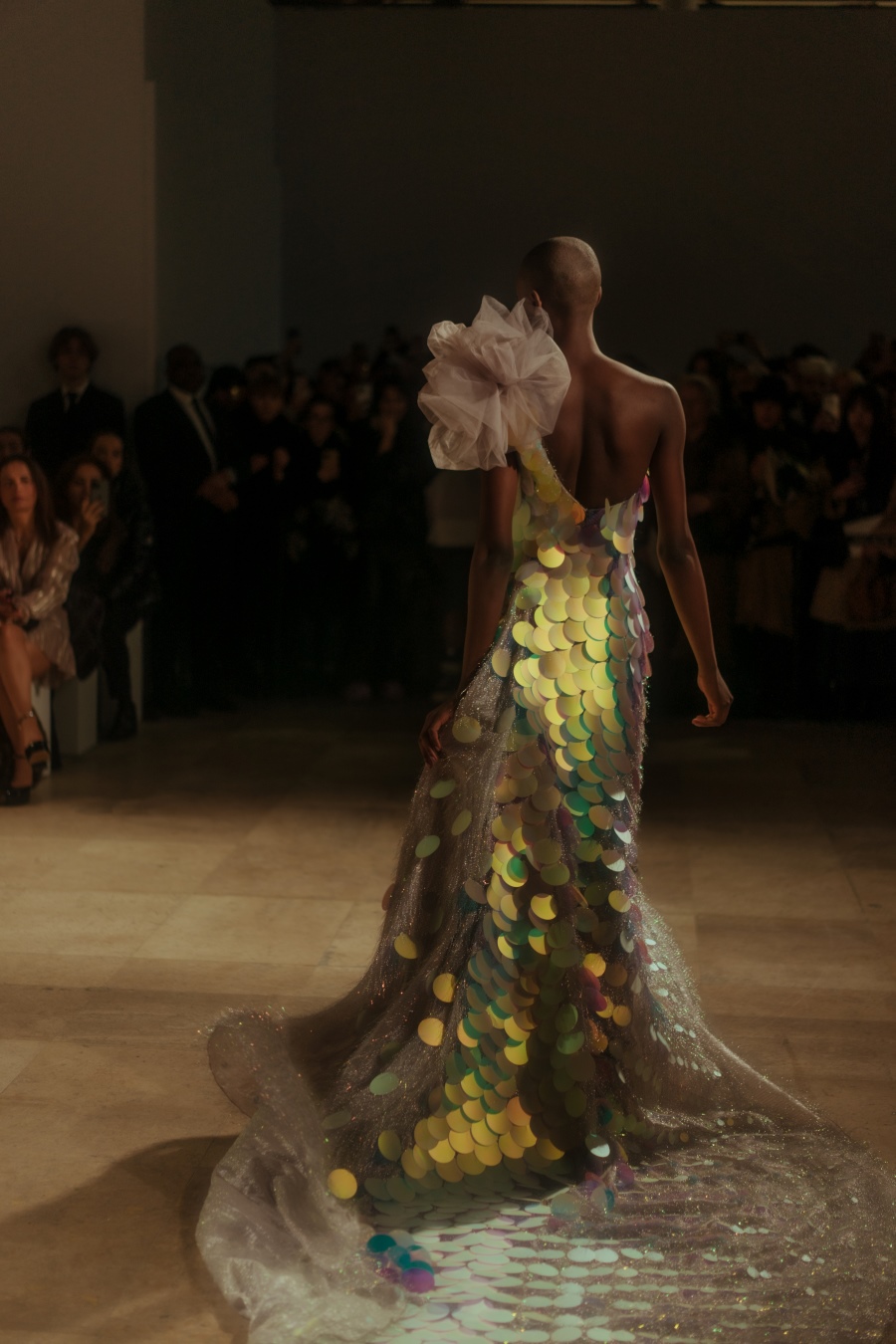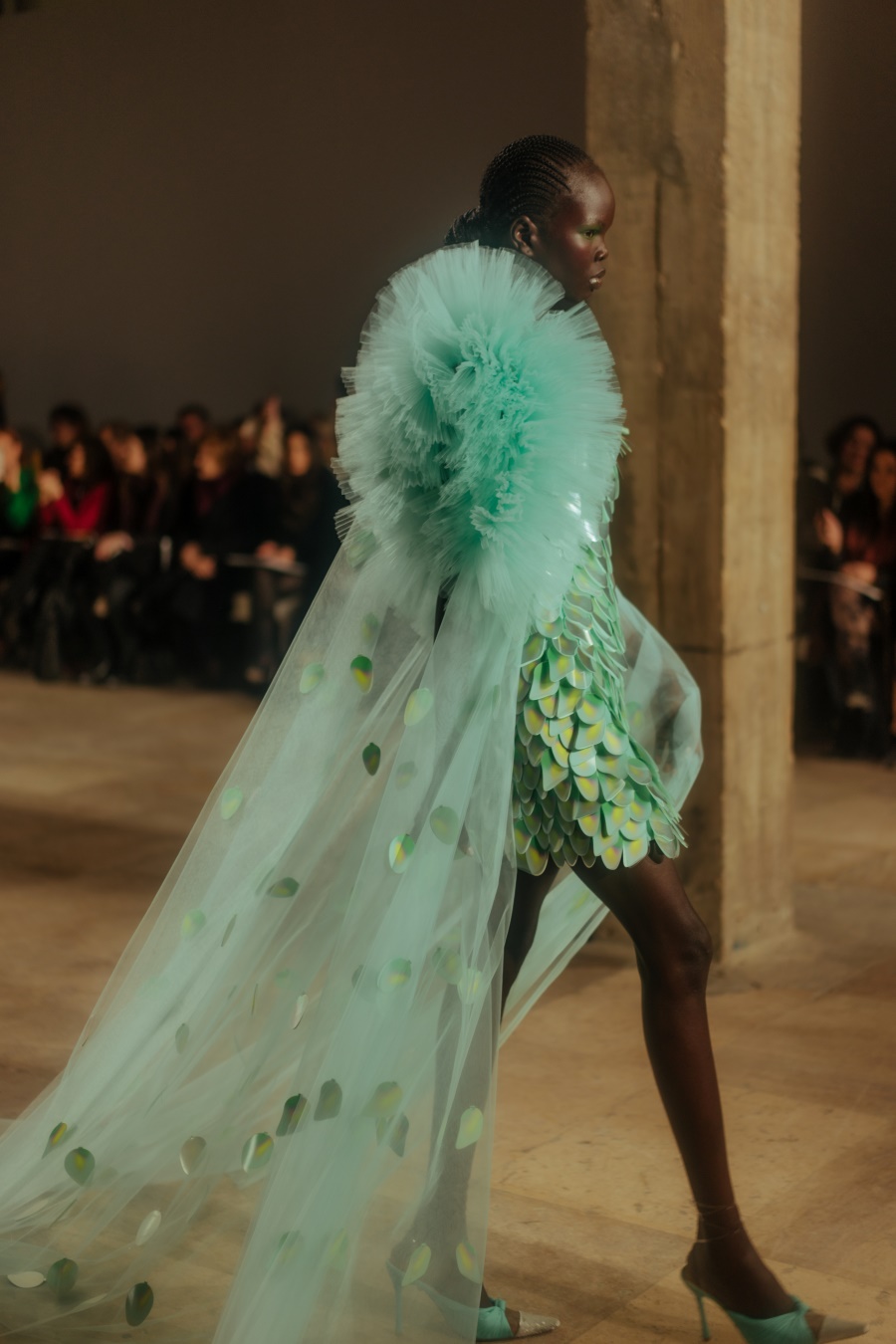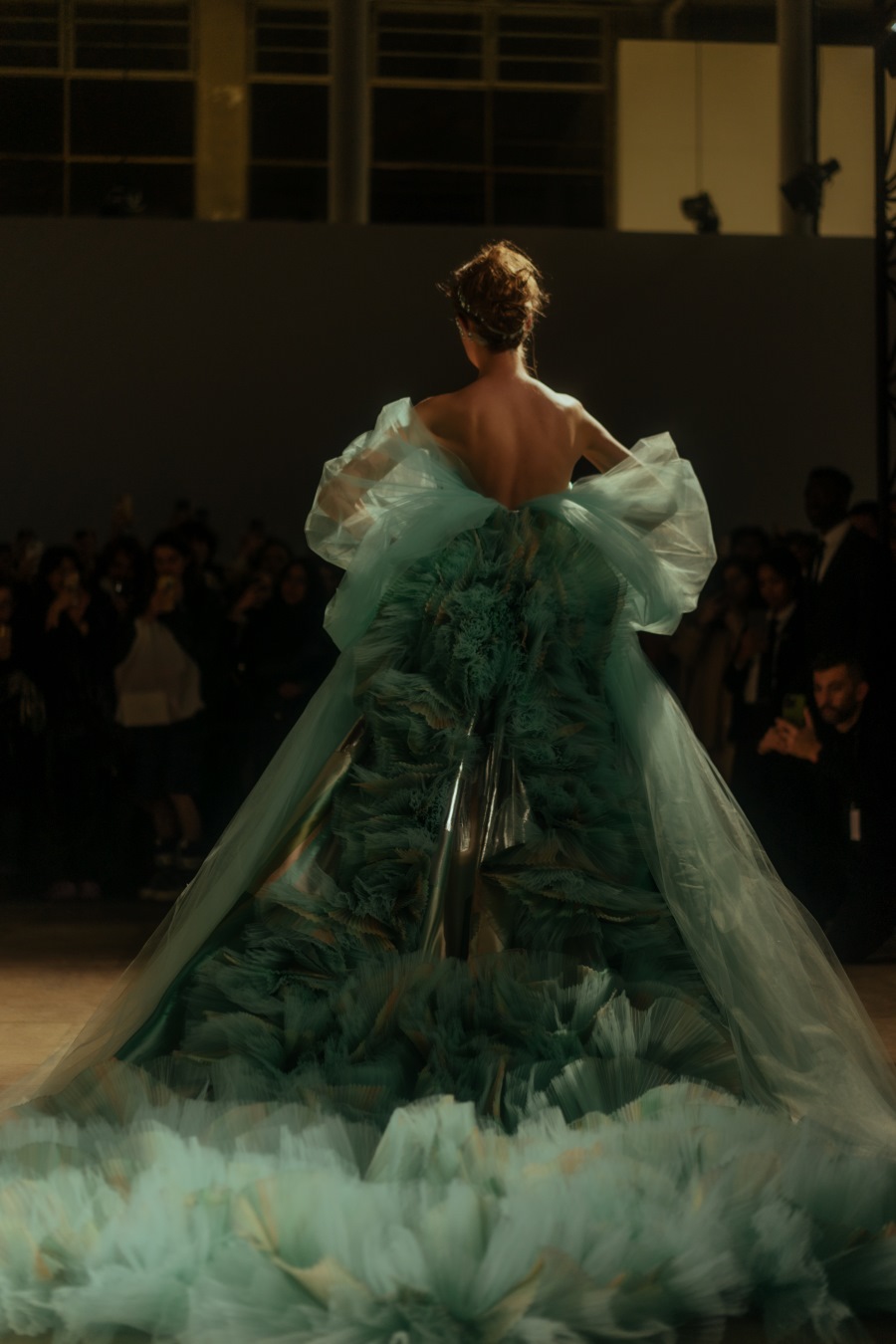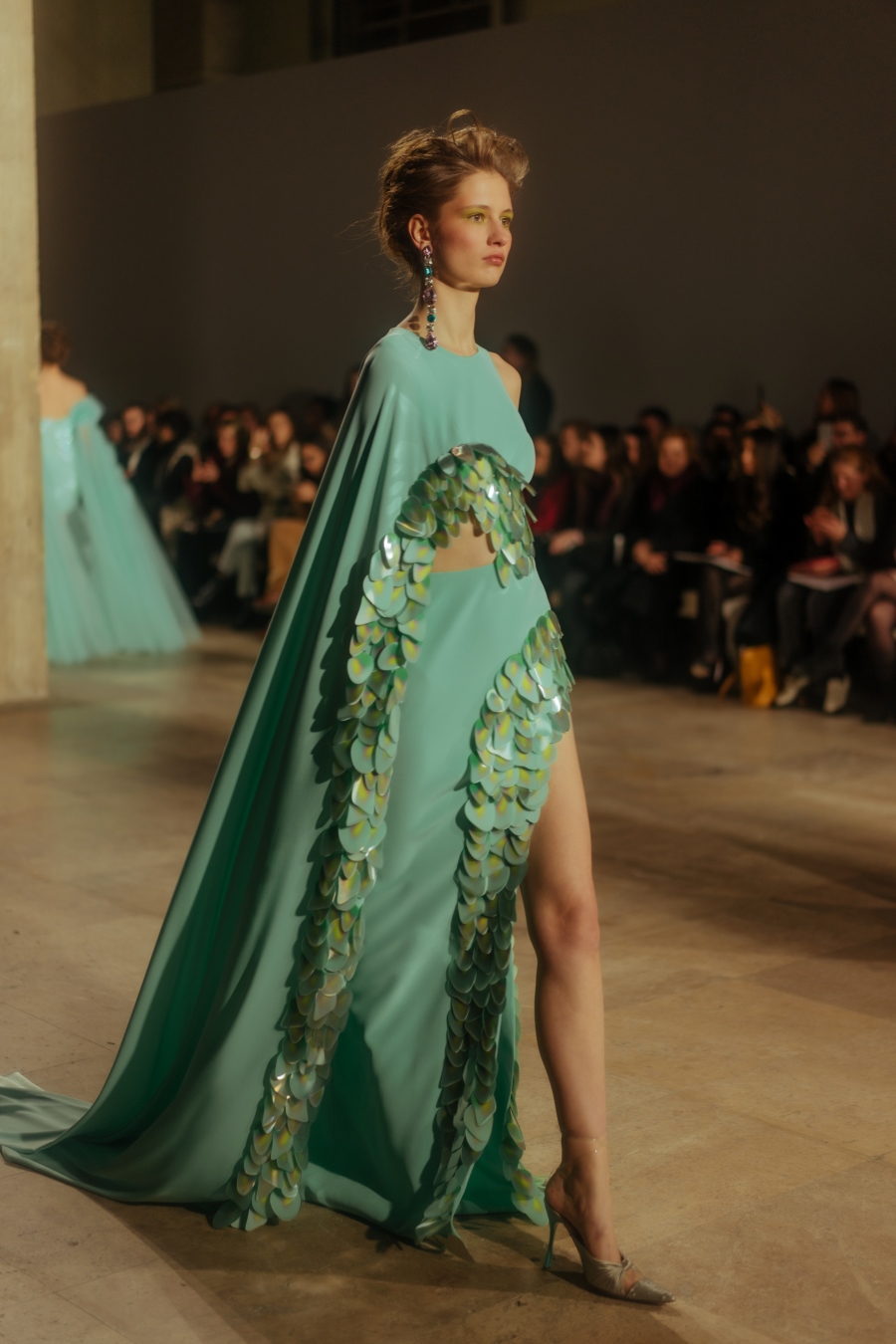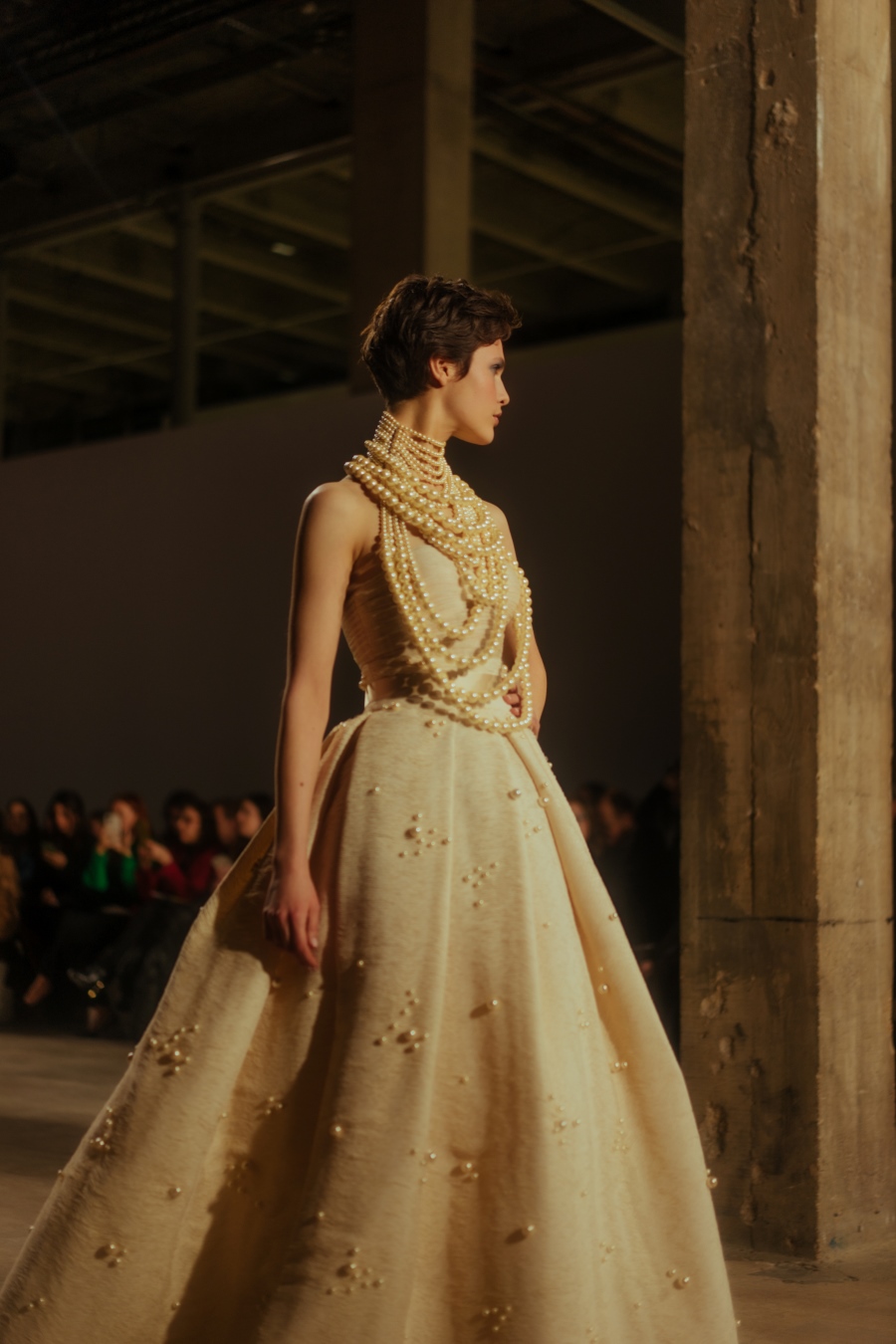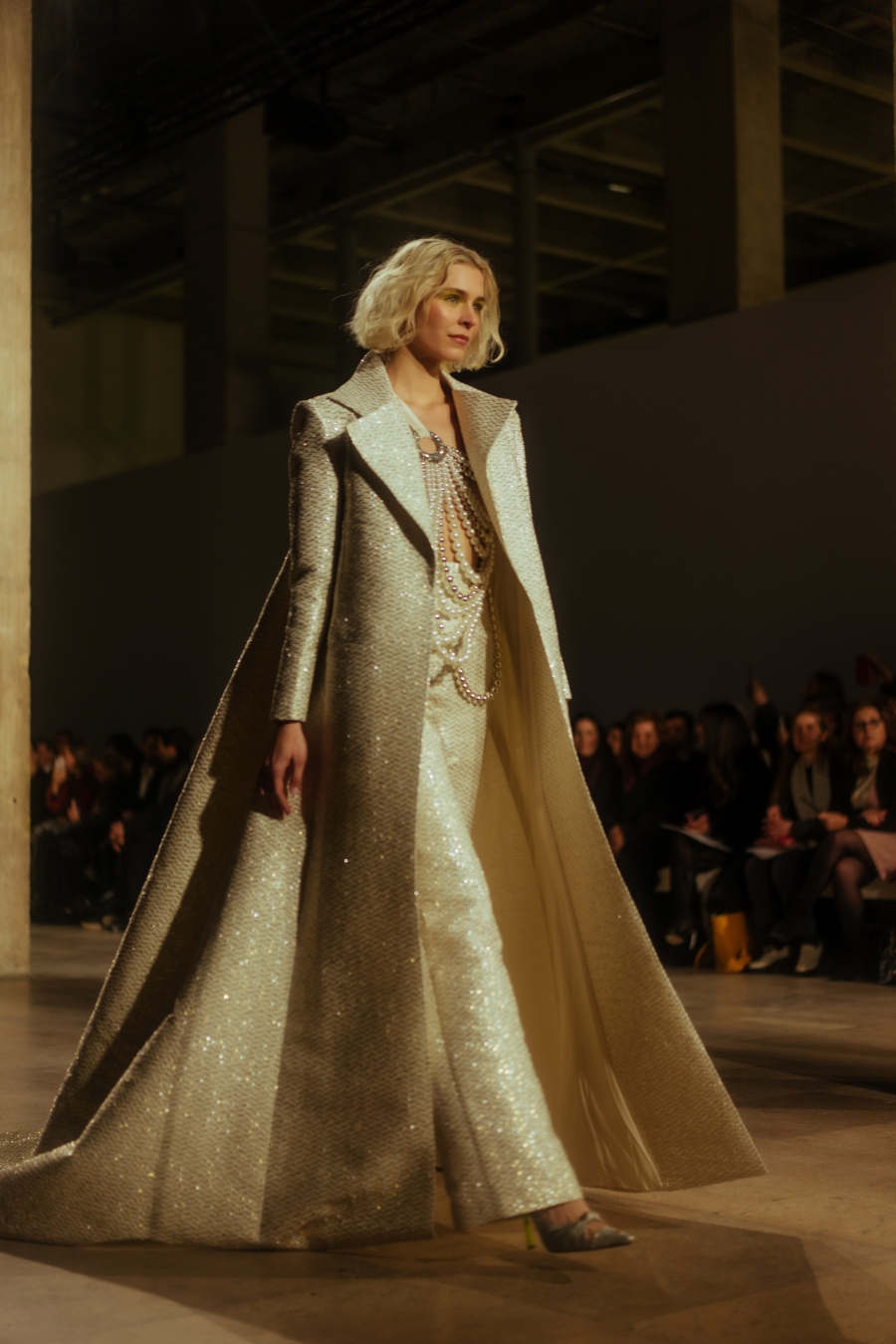 The show opened with models wearing beige and soft blue gowns dotted with sparkling sequins, delicate embroidery, and pearl placers, resembling mermaids floating by in the spotlight of Palais de Tokyo. The embroidery on the flowing materials of the dress was delicate and intricate — in fact it is hard to believe that a human hand created it.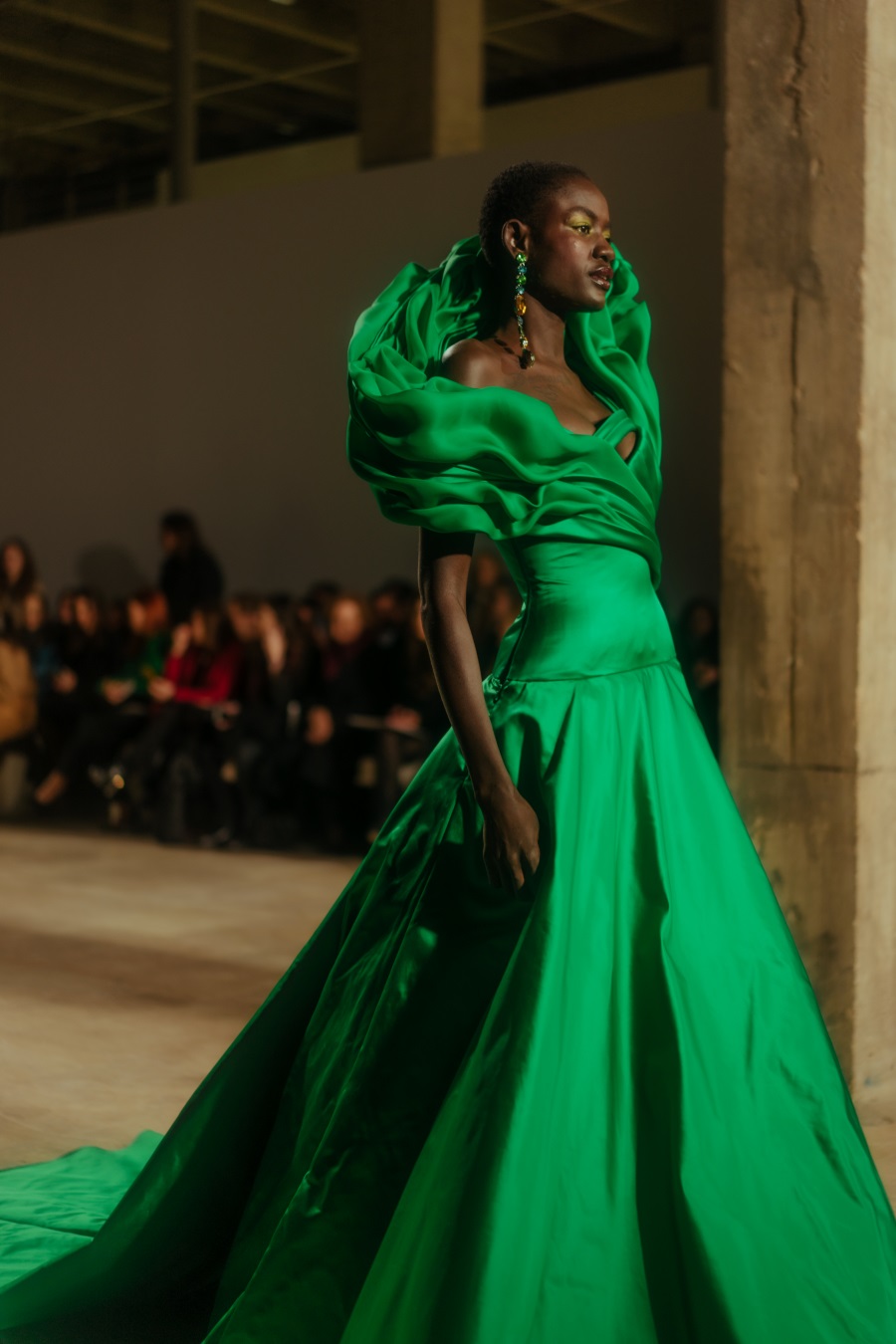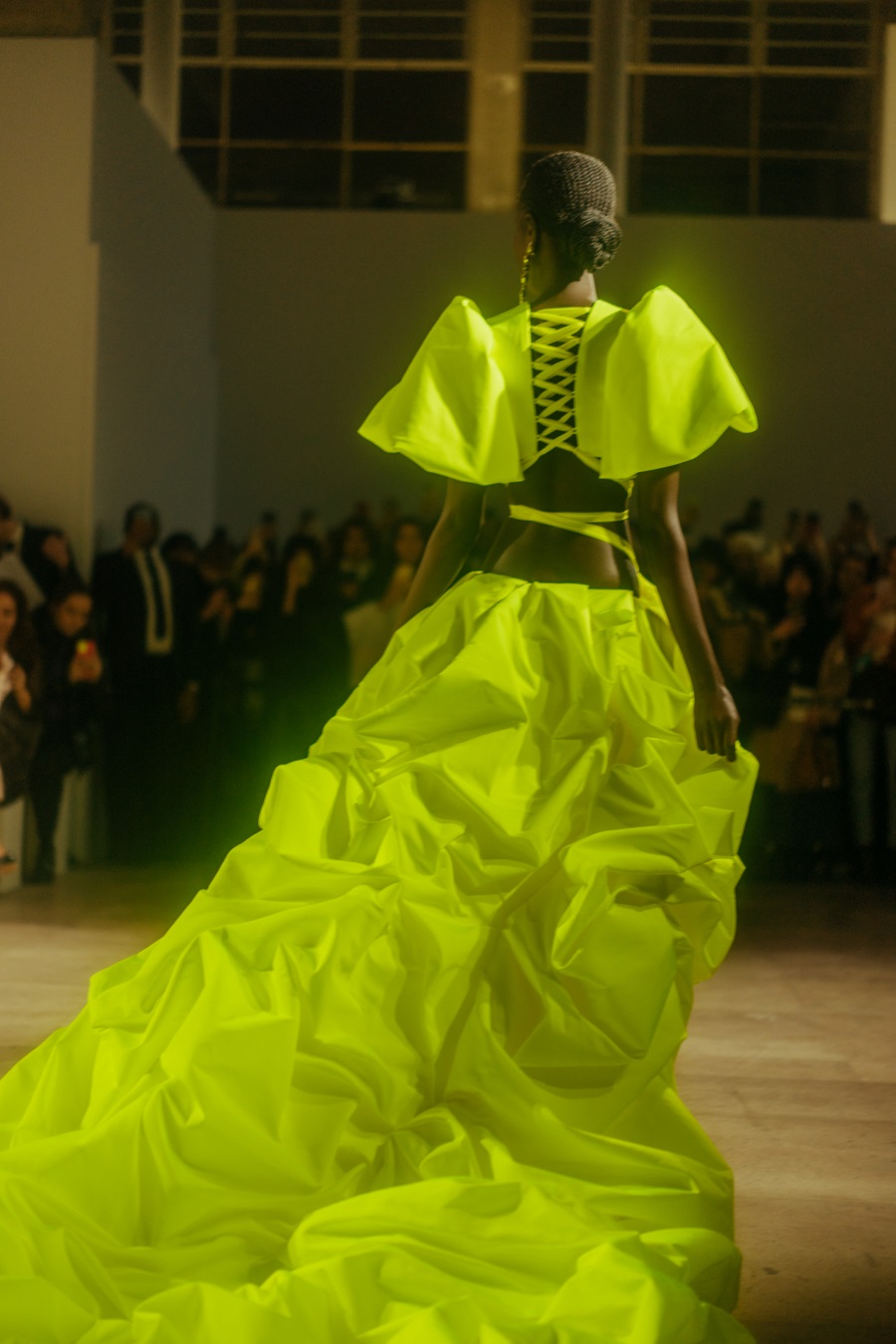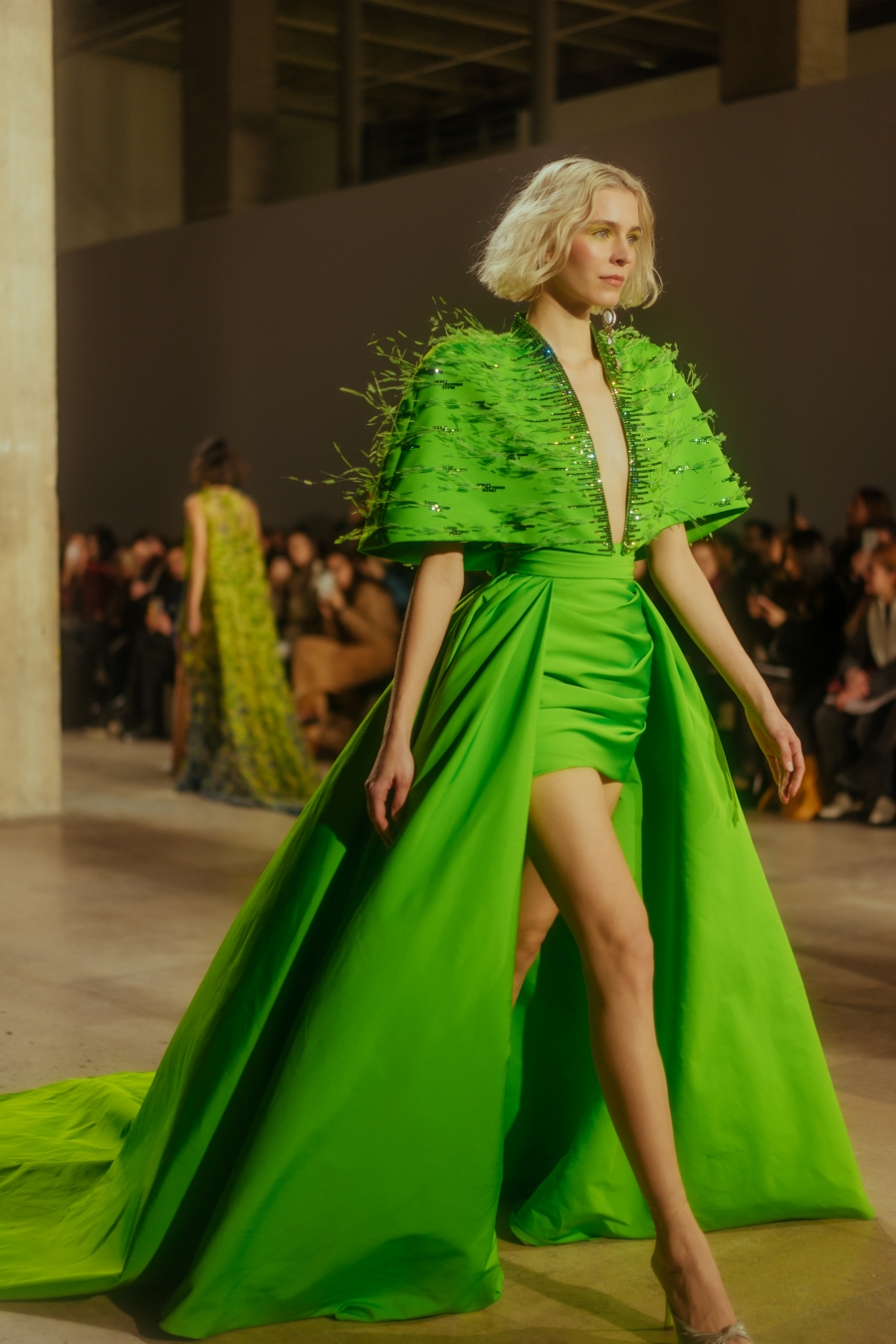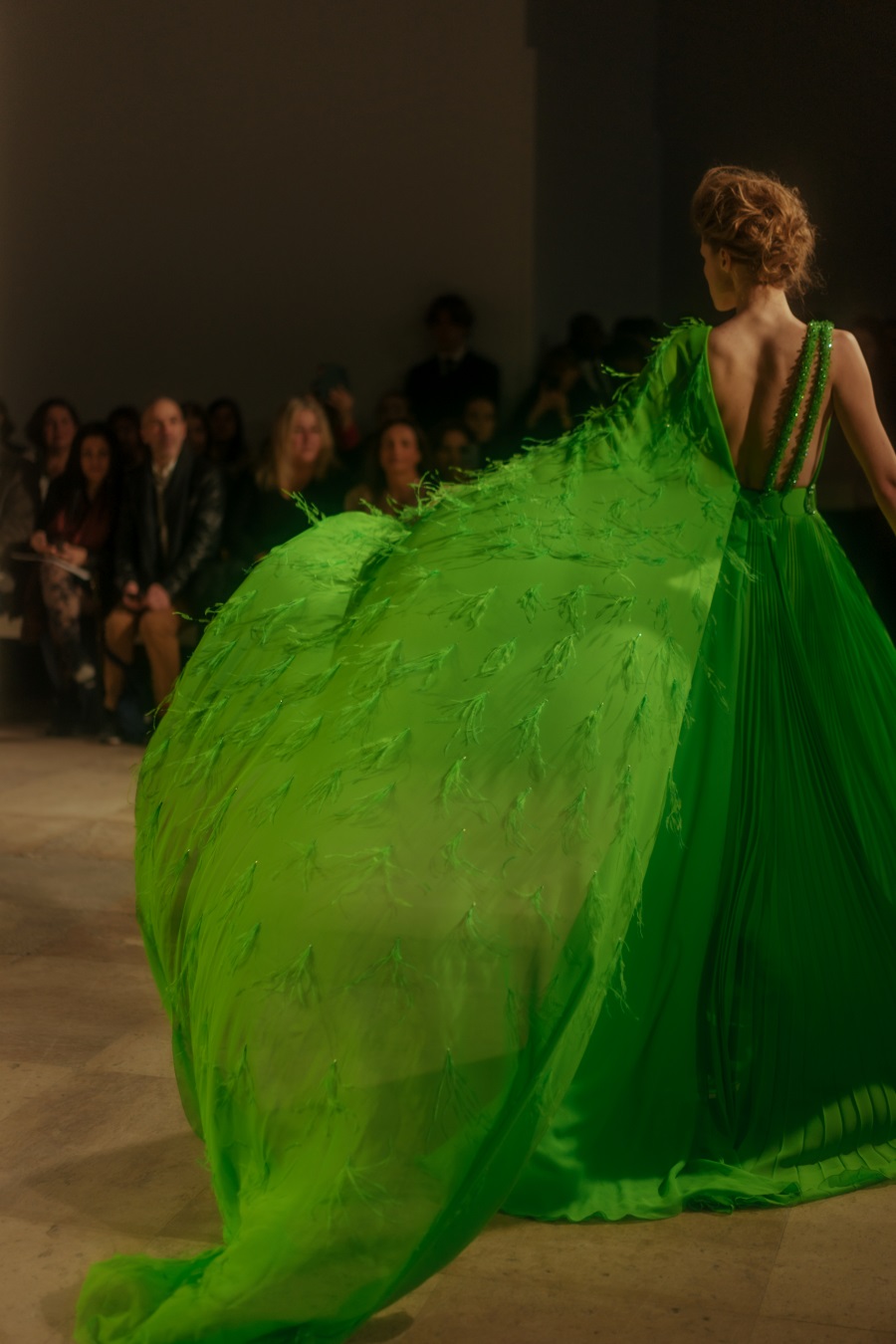 Then came dresses in astonishing shades of green.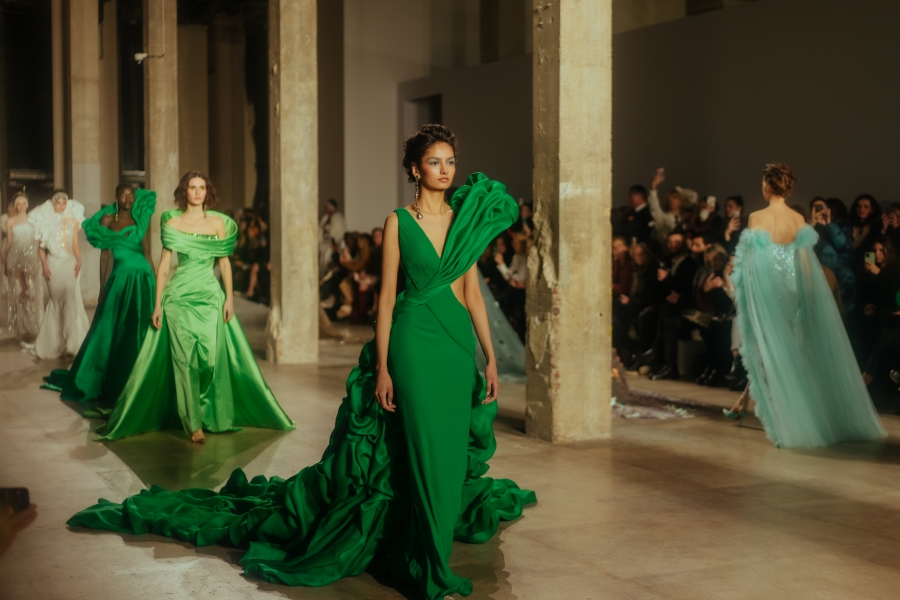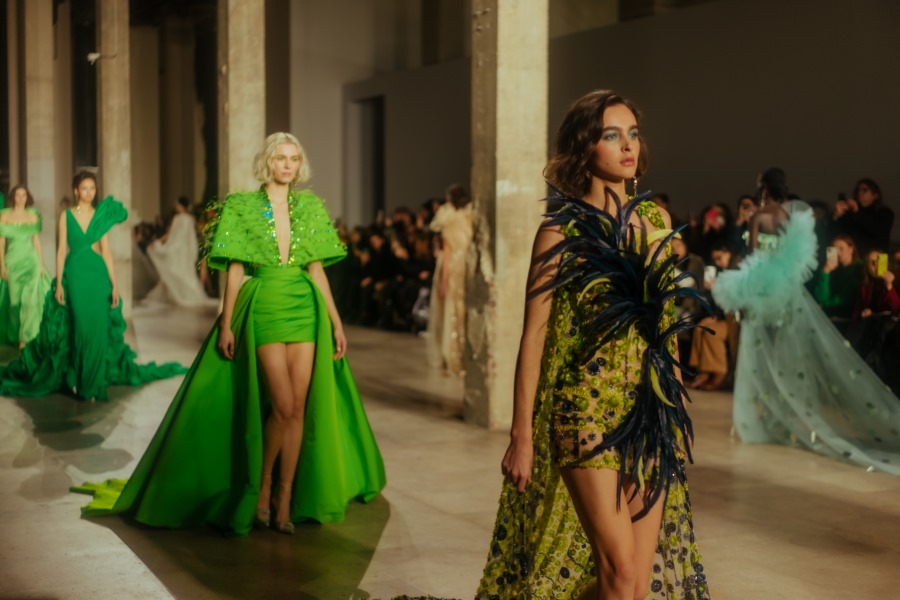 The airy flounces of neon green, the shimmering crystals of grass green, the breezy colours and the voluminous ruffles on the train of deep dark green perfectly evoked the spring season.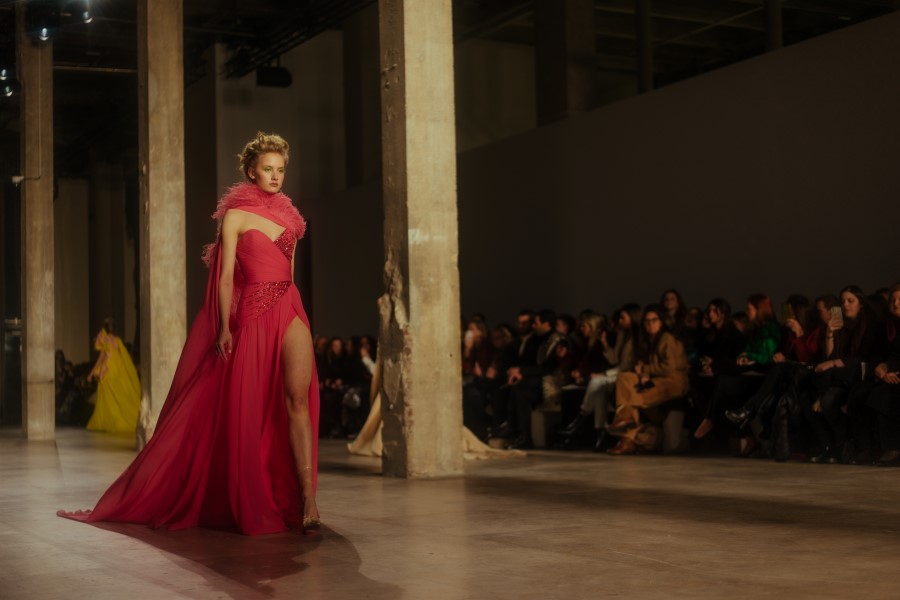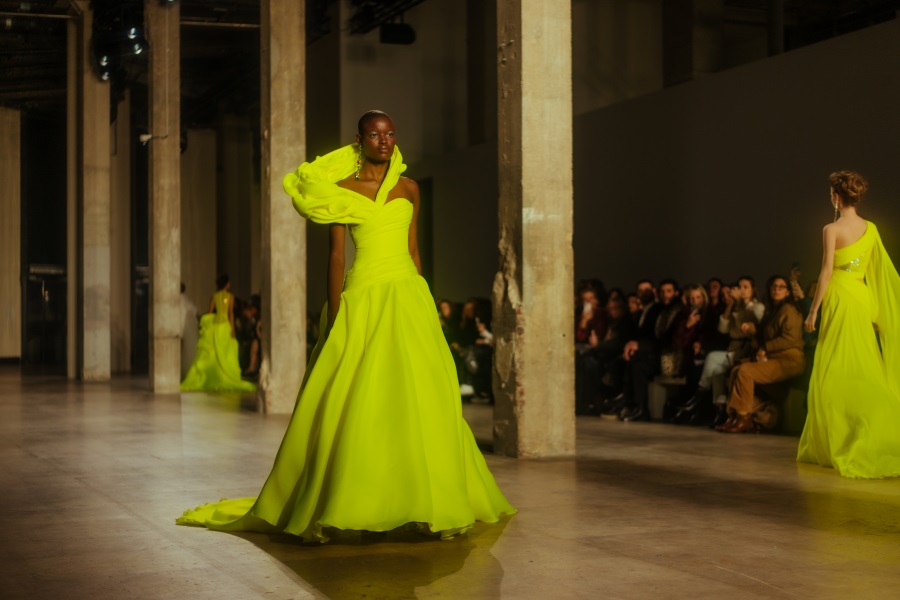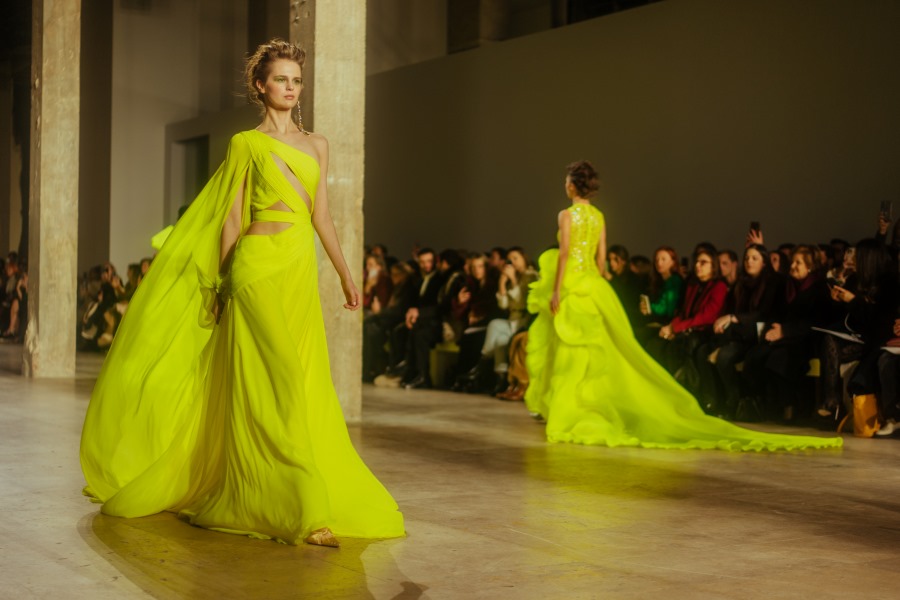 Incredible green was replaced by a fantastic fuchsia, making this collection more radiant and spring-like. The combination of green and pink is a classic, and can be reinterpreted time and time again.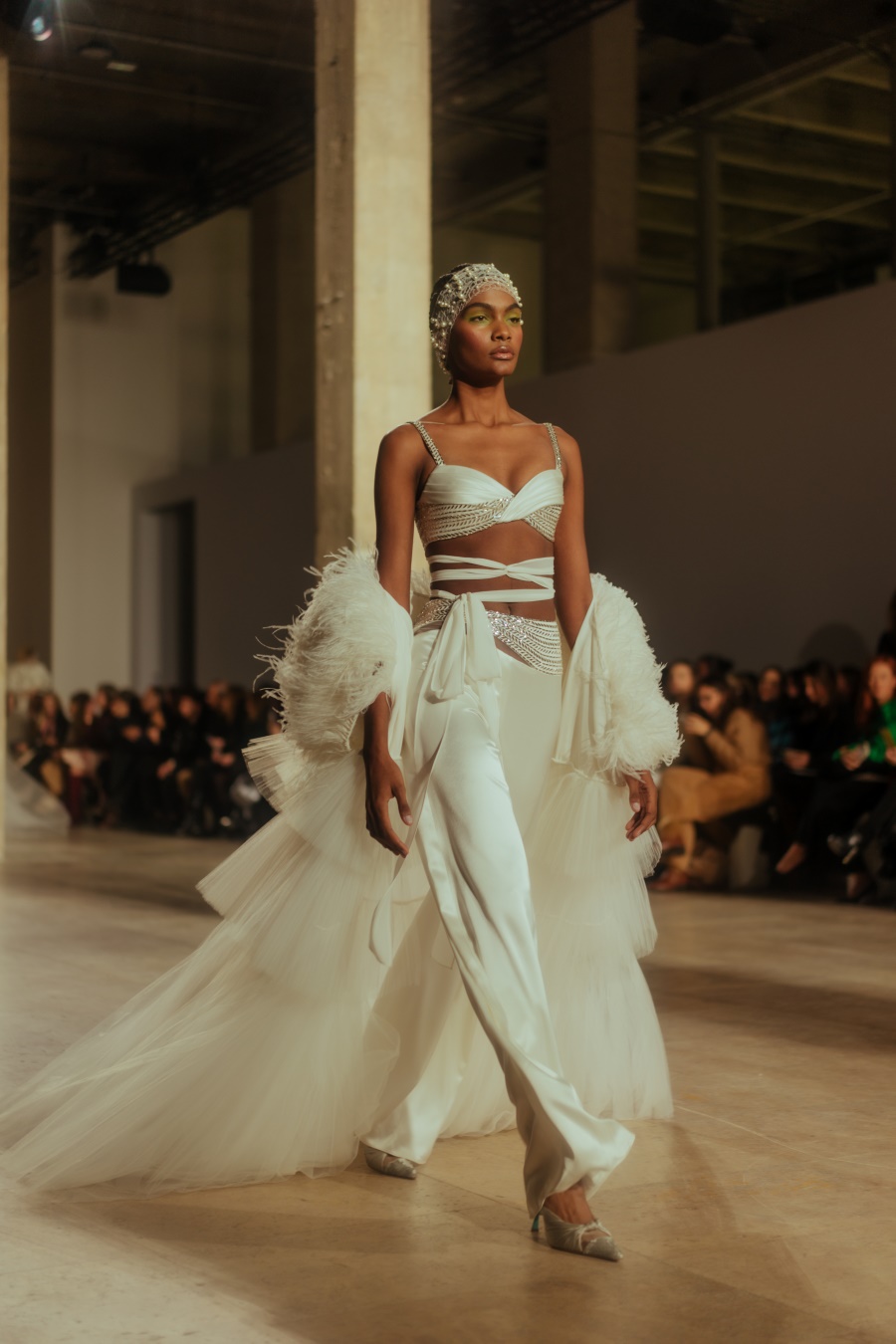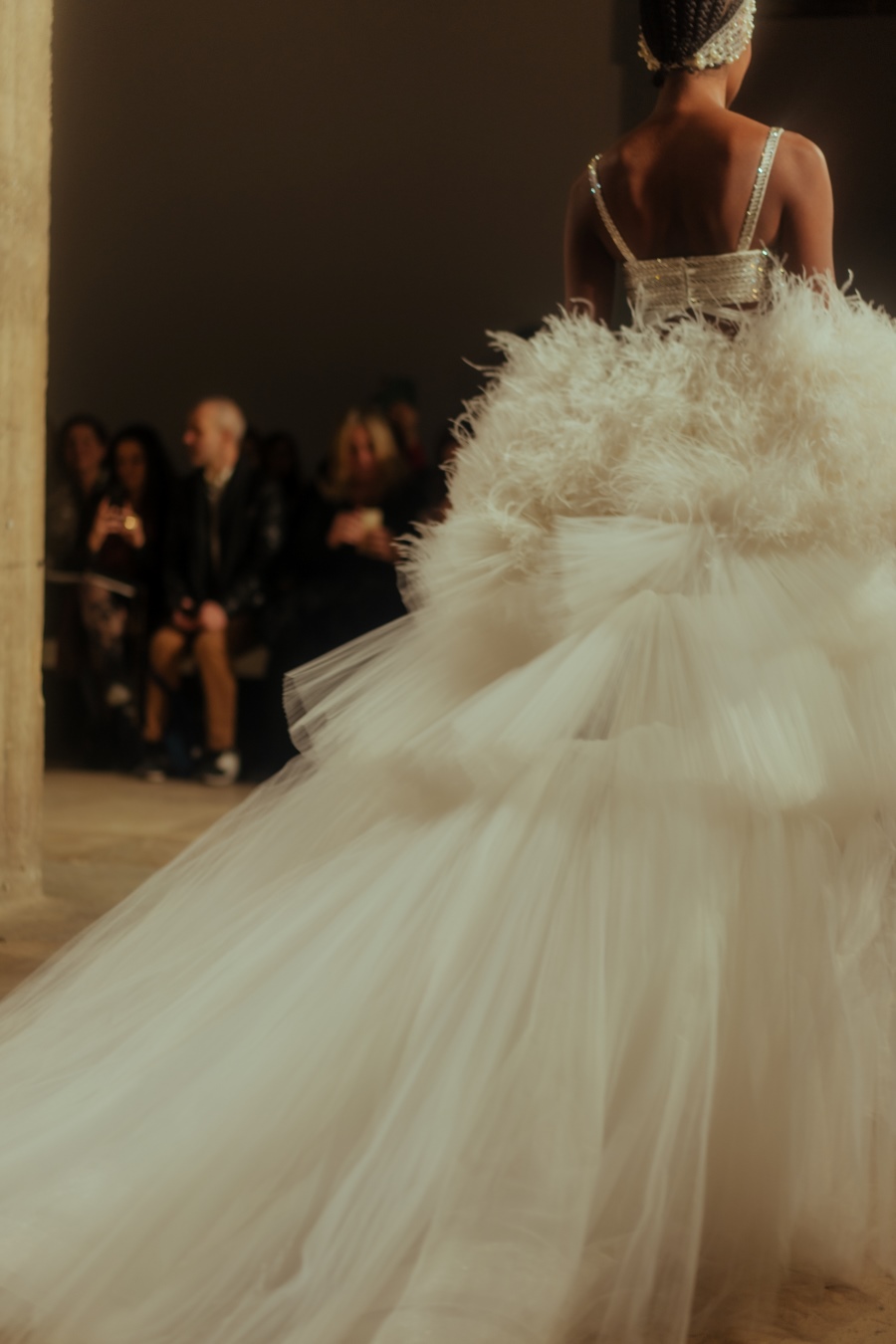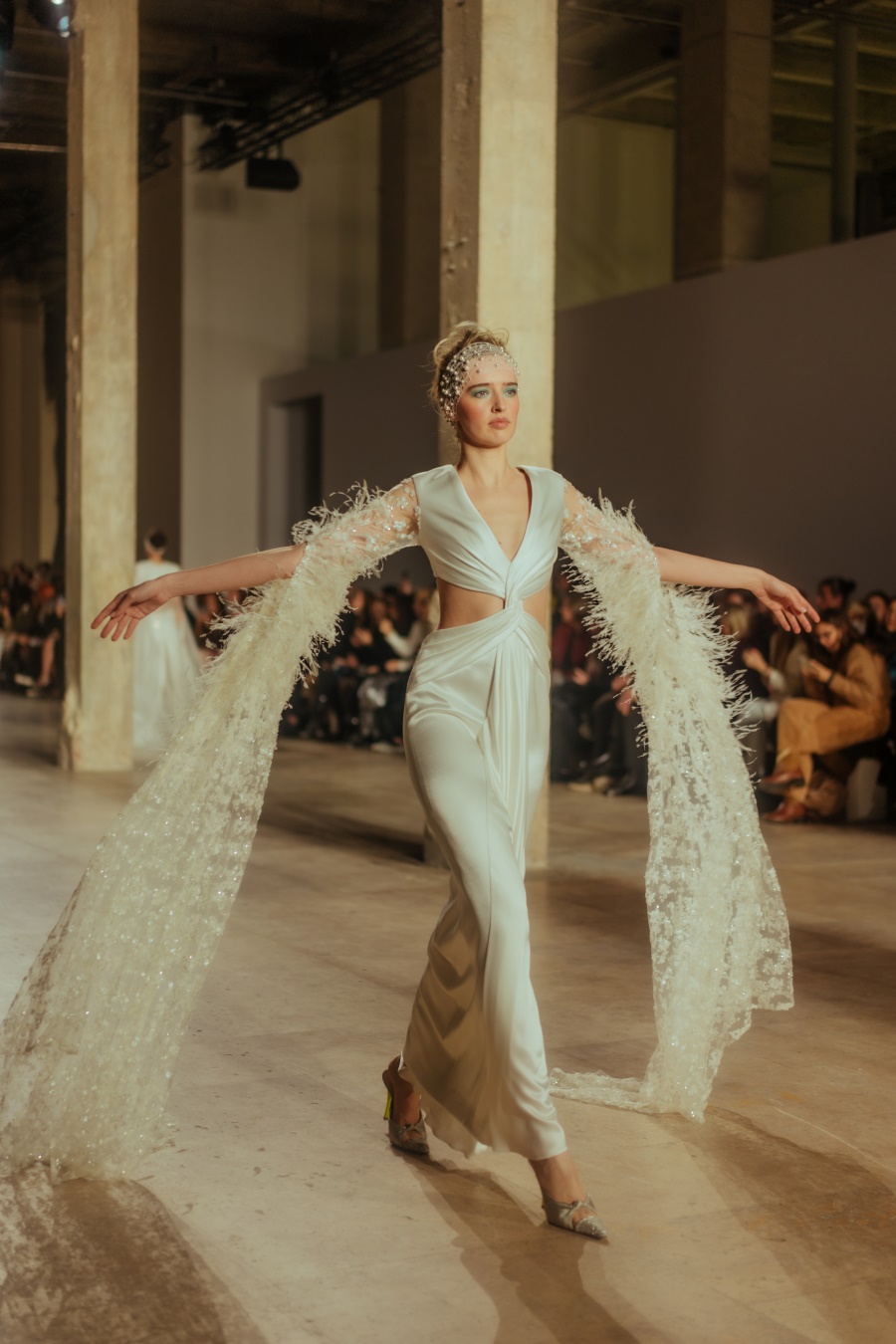 The show ended with Chakra's signature bridal gowns, dotted with feathers, the flying plumes create an airy feel.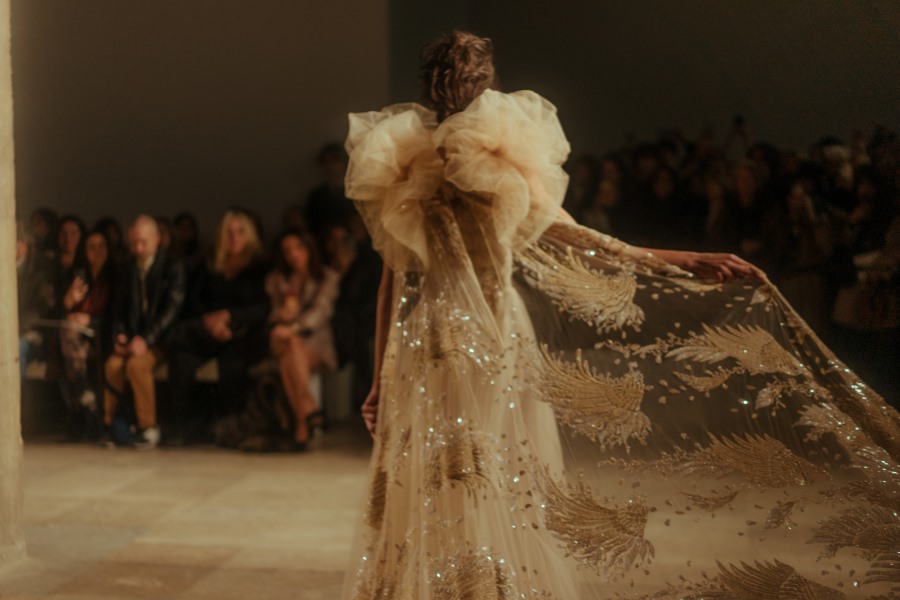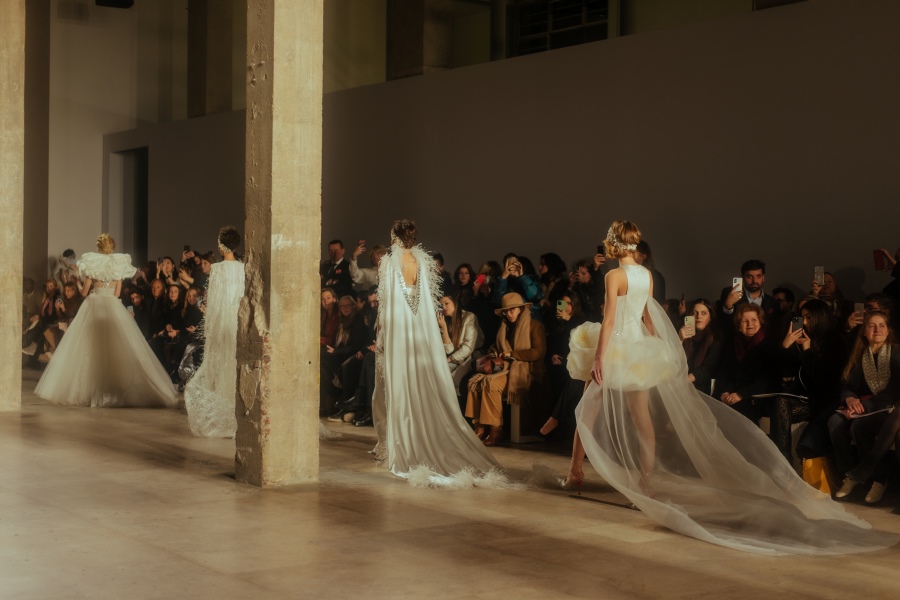 Photo credits: © Olia Kolendo, Art de Vivre
Inspire our community
A global community of enthusiastic and curious ones. Diverse voices. Subscribe for free to share your vision and enhance our art-filled world.


To leave a comment you must
sign in