Art
Shedding light on Louise Bourgeois' early paintings: 'Paintings' at New York's MET
The Metropolitan Museum of New York recently unveiled a less known yet important chapter of Louise Bourgeois' work.
While Louise Bourgeois is best known as a sculptor, through a recent exhibition, Louise Bourgeois: Paintings (April 12 – August 7, 2022), the museum carried out an in depth investigation of post war contemporary art and delved into the paintings she created in the Big Apple. Here, Ana Robledano, an art critic and writer based in New York, reflects on the importance of exploring the different facets of an artists' work.
Sculptors don't only sculpt, and painters don't only paint. The way artists search for their style is reflected in their experimentations with different art practices, especially through drawing and painting.
Museums often organise exhibitions showcasing drawings and paintings by artists or designers who have become well-known through their work in other disciplines. This enables a deeper and rigorous investigation into the work and life of an artist. These types of exhibitions better fulfil a museum's key role in art education.
Louise Bourgeois exhibition
New York's Metropolitan Museum of Art of New York recently held the first comprehensive exhibition delving into the work of well-known artist Louise Bourgeois (1911-2010). The French-American artist is best known today as a sculptor, but the paintings shown at the Met shed light on one of the most formative chapters in the artist's career.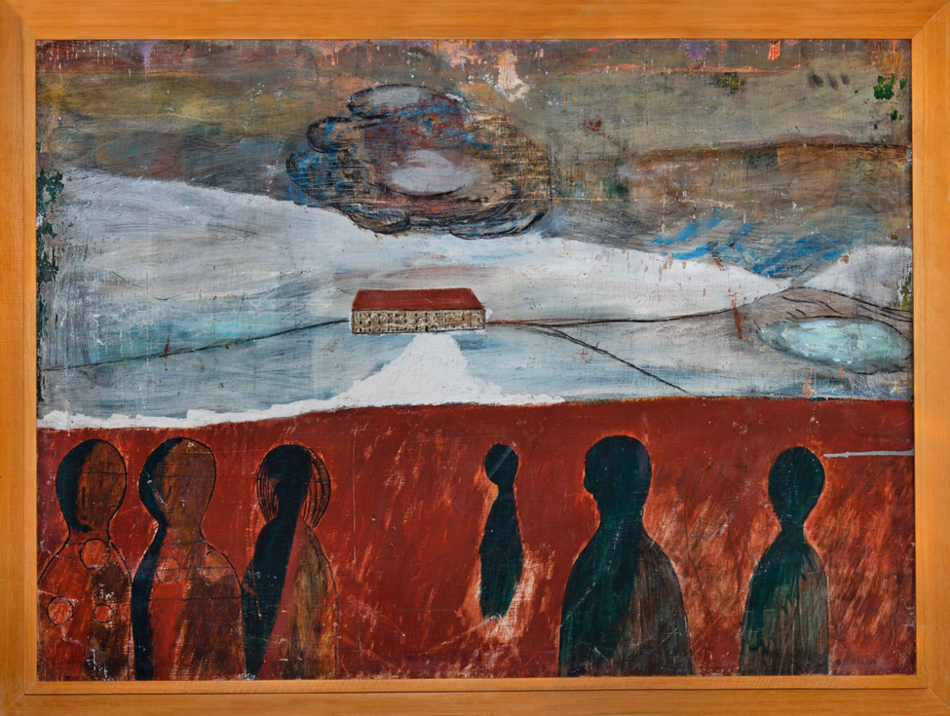 As Max Hollein, Marina Kellen French Director of The Met, explained:
Louise Bourgeois's early paintings are the foundation of her extraordinary artistic oeuvre.
He added:
This exhibition at the Met marks the first significant gathering of her works on canvas in forty years and presents a rare opportunity to explore a little-known period of an iconic artist's career. The display of this powerful, complex body of work will provide surprises for all, even for those familiar with her sculptures and installations.
Sheena Wagstaff, Leonard A. Lauder Chair of the Department of Modern and Contemporary Art at The Met, said:
To date, it is not widely known that Bourgeois was active as a painter in New York for ten years, a period when the city became a vital international hub amidst critical debates around painting. This exhibition reveals the foundational DNA of the artist's development of themes that would subsequently burgeon into three dimensions, and preoccupy her for the remainder of her long career.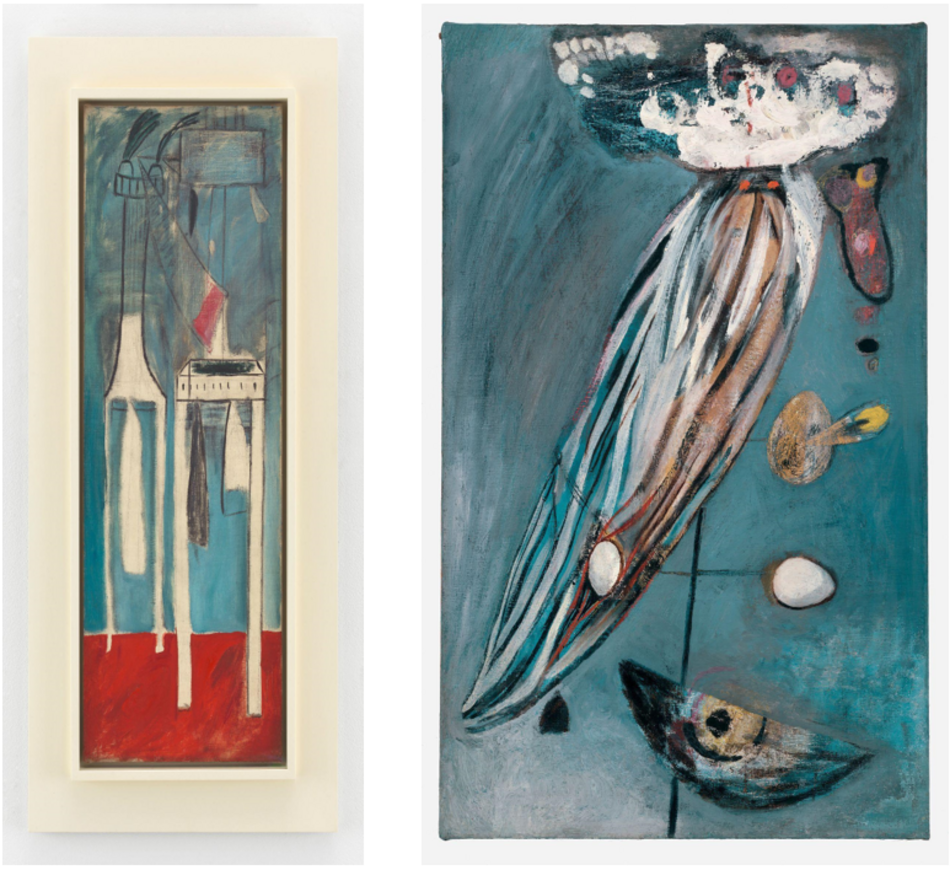 Louise Bourgeois paintings
But what do her paintings say specifically? What are we looking at? Mostly they are understood as self-portraits. At the time the paintings were made, Louise had to relocate to the United States due to the eve of World War II. This early and little-seen body of work reflects the artist's intimate knowledge of the European avant-garde, especially her interest in modernist architecture and Surrealism. Her interest in French and Italian Renaissance conventions for representing three-dimensional space is also evident, which she accessed in drawings and prints from The Met collection. In these paintings, Bourgeois established architectural space as a core artistic concern moving forward and developed a visual lexicon of motifs that would reappear consistently throughout her decades-long career.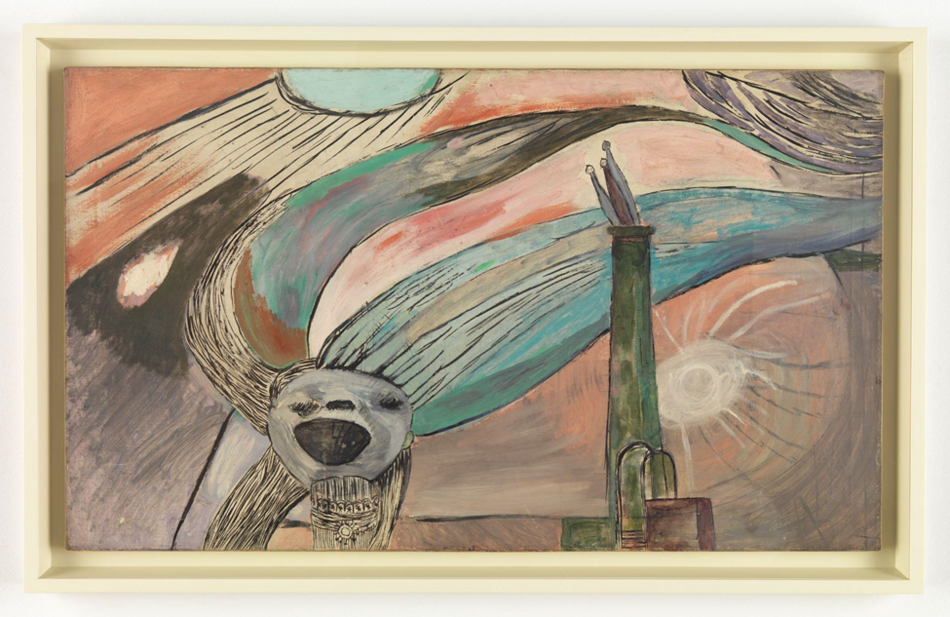 While this exhibition closed on August 7 2022, the educational information it provided remains vital for contemporary art historians and art lovers. Exhibitions like these don't only offer beautiful images to admire, but invite us to witness the important investigation work accomplished by world-class museums.
For those who missed this exhibition, the show 'The Woven Child' at Gropius Bau in Berlin — the first major retrospective to focus exclusively on Louise Bourgeois's fabric-based works she made during the final years of her life — is open until October 23, 2022.
Main photo: Louise Bourgeois - Fallen Woman (Femme Maison) (1946–47). Oil on linen. Unframed: 14 Å~ 36 in. (35.6 Å~ 91.4 cm). Framed: 18 1/2 x 40 1/4 x 2 1/4 in. Private collection, New York, LBourgeois.13
Photo credits: Courtesy of The Met Press office. © The Easton Foundation / VAGA at Artists Rights Society (ARS), New York - Photo © The Metropolitan Museum of Art and the Easton Foundation
Inspire our community
A global community of enthusiastic and curious ones. Diverse voices. Subscribe for free to share your vision and enhance our art-filled world.


To leave a comment you must
sign in