Lifestyle
10 famous people who died on the Titanic and their poignant stories
The sinking of the RMS Titanic on her maiden voyage will always be known to history as a catastrophic scandal. With 1,500 lives lost and deaths, the sinking of the unsinkable ship caused irreparable loss for families and changed the future of ocean liner travel forever.
Here are 10 famous people who died on that tragic night.
1. Influential businessman Isidor Straus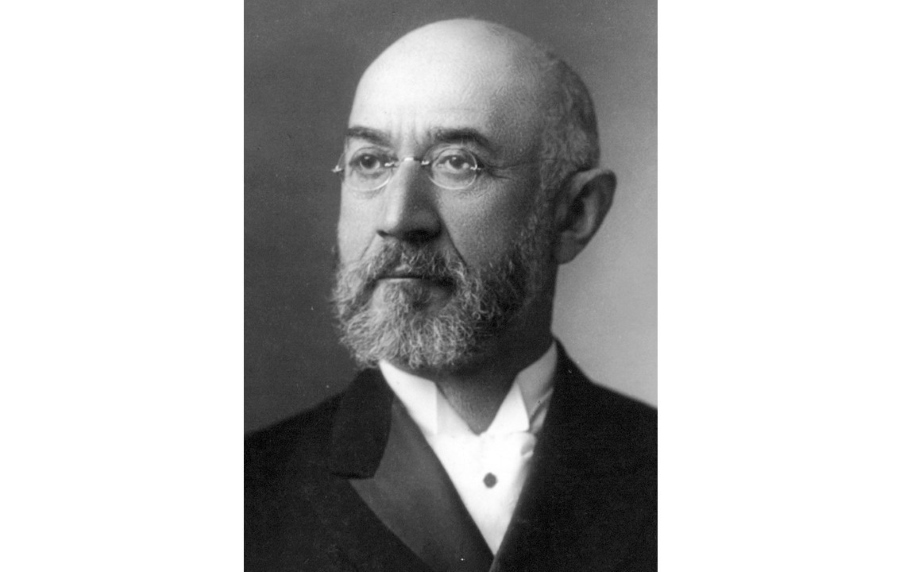 Isidor Straus was the co-owner of the department store Macy's and was an influential businessman. His influence was vast not just in the business world but also politically, as he was elected to serve in the US House of Representatives from January 30, 1894 to March 3, 1895.
On the devastating night the Titanic sank, Isidor was with his wife, Ida Straus. He refused to get on a lifeboat as children and women were still onboard the unsinkable ship. So, his wife Ida refused. Ida is quoted saying,
I will not be separated from my husband. As we have lived, so will we die, together.
His wife gave the maid her fur coat and got her on a lifeboat, and according to reports, Isidor and Ida were arm-in-arm on the deck. Isidor's body was recovered and would eventually be placed in the Straus Mausoleum in the Bronx. Unfortunately, Ida's body was never recovered, so water from the sinking was put into an urn and placed in the same mausoleum.
They were memorialised with a cenotaph with Solomon's quote:
Many waters cannot quench love—neither can the floods drown it.
According to eyewitness accounts of the time the Titanic sank, the couple displayed the
most remarkable exhibition of love and devotion.
2. Mystery writer Jacques Futrelle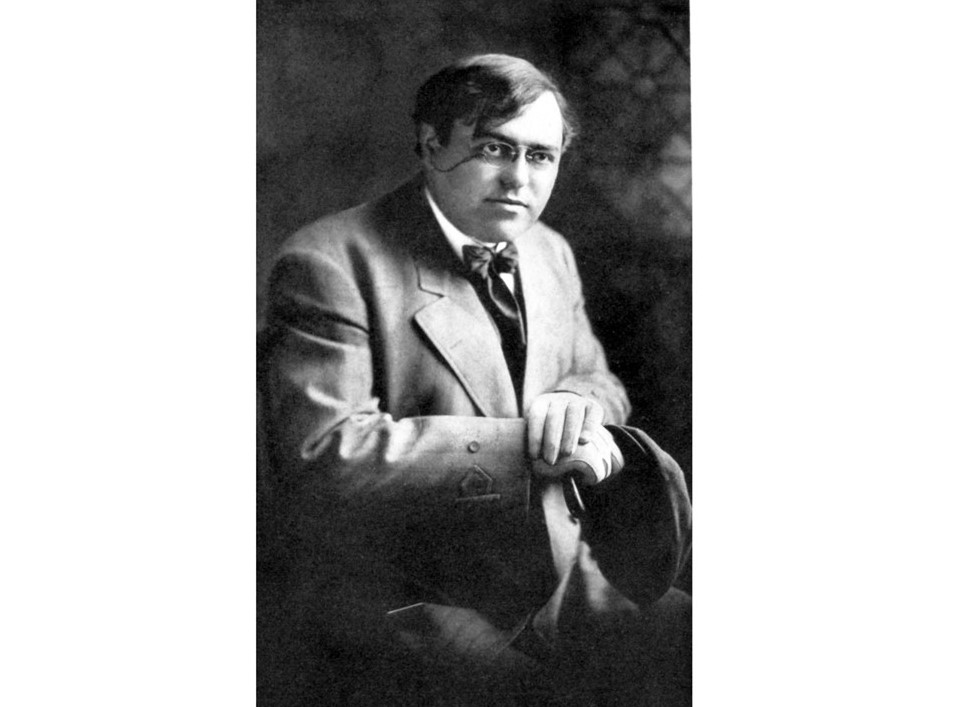 Jacques Futrelle may be one of the more recognisable names on the list if you're into classic literature or detective stories, as he was a journalist and mystery writer. He had 28 stories published, the most famous ones featuring the character Professor Van Dusen, known as the 'Thinking Machine'.
When the Titanic sank, Futrelle forced his wife, Lily May Futrelle, into a lifeboat. His wife remembers the last time she saw him and states he was smoking a cigarette with John Jacob Astor IV.
Sadly, his body was never recovered. However, My Lady's Garter was published posthumously that same year. His wife, Lily, had the line 'To the heroes of the Titanic, I dedicate this my husband's book.' written under a picture of him.
3. The wealthiest passenger aboard: John Jacob Astor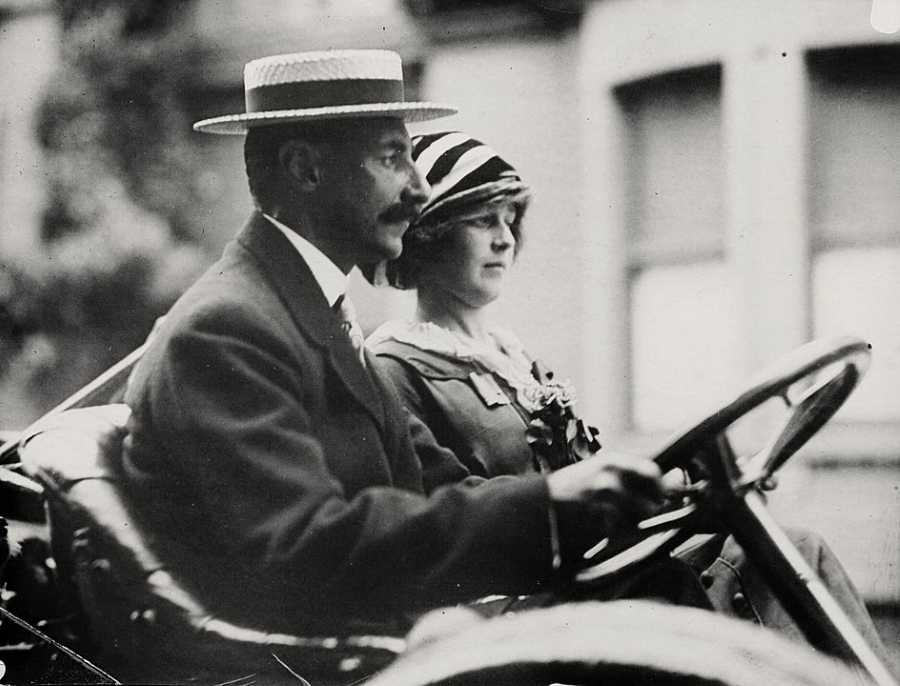 John Jacob Astor was arguably the wealthiest passengers on the Titanic: When he died, he had a net worth of $87 million. Astor was a real estate developer, businessman and investor, and most notably head of the Astoria Hotel.
When the ship sank, he helped his wife (Madeleine Talmage Force) into a lifeboat as well as a maid and nurse, and he tried to get into a lifeboat himself but was refused.
Astor was last seen smoking a cigarette with Jaques Furtelle. Half an hour later, the boat sank. Mackay-Benett found Astor's body; the body was identified by his initials sewn into his jacket and a gold pocket watch. He was buried in Trinity Church Cemetery, and his wife gave birth to his son four months later.
Today, Astor's legacy lives on worldwide as dozens of hotels are named after him - The Astoria.
4. American businessman Benjamin Guggenheim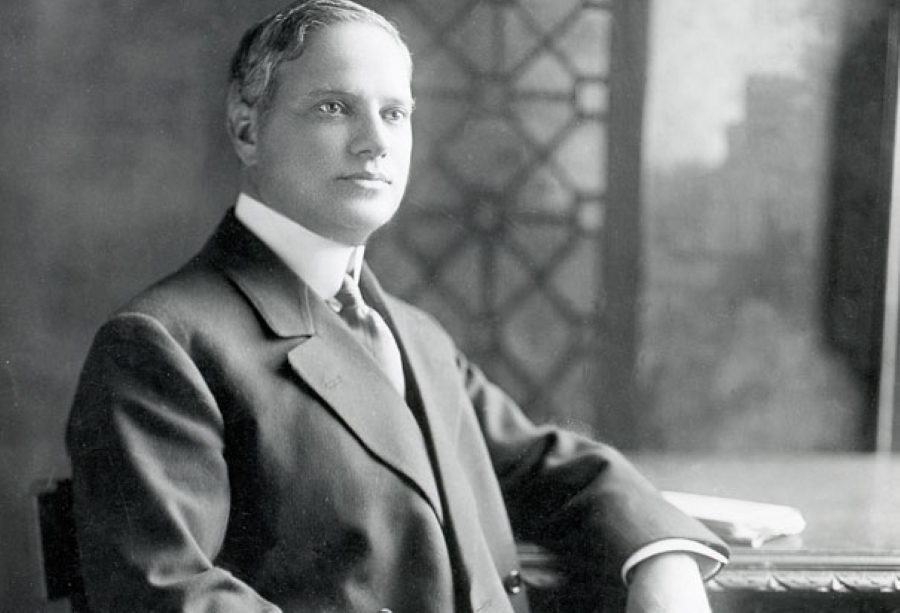 Benjamin Guggenheim, the fifth son of mining entrepreneur Meyer Guggenheim, was travelling on the Titanic with his mistress Léontine Aubart, his valet Victor Giglio, his chauffeur René Pernot and Aubart's maid Emma Sägesser.
When the ship collided with the Iceberg, Guggenheim and Giglio were asleep and had to be woken up. James Etches helped him into a life jacket and sent the group to the upper deck. Etches said in an inquiry that Guggenheim and his valet went from lifeboat to lifeboat, ensuring the women and children were safely aboard.
When the danger became more apparent, and they had helped get the women and children on lifeboats, the two men went to get dressed, and Guggenheim has been quoted as saying:
We've dressed up in our best and are prepared to go down like gentlemen.
Unfortunately, none of the bodies from this group were ever recovered. But Etches was able to deliver Guggenheims' final message to his wife.
If anything should happen to me, tell my wife in New York that I've done my best in doing my duty.
5. Owner of the Philadelphia Traction Company George Dunton Widener
Widener was the owner of the Philadelphia Traction Company. He specifically worked on the development of electric and streetcar operations. He was on a trip to Paris with his wife, Eleanor Elkins, and son, Harry Elkins Widener. George was trying to find a chef for the Ritz Carlton. To return home, he booked a trip on the RMS Titanic.
When the Titanic hit the iceberg, Widner was in the first-class smoking room with Clarence Moore, William Carter, John. B. Thayer and Major Archibald Butt. Widner helped get his wife and maid, Amalie Gieger, into lifeboat 4.
George and Harry's body was identified. Their lives were not forgotten as a memorial was held at St. Paul's Episcopal Church, with stained glass windows dedicated to them.
6. Designer of Titanic: Thomas Andrews, Jr.
This name is crucial in the history of the Titanic's maiden voyage. Thomas Andrews, Jr was the shipbuilder responsible for designing the Titanic, and while on the trip, Andrews was
making notes on changes he wanted to make to facilities. When the iceberg damaged the Titanic, Andrews was in his cabin planning said changes and barely felt the collision.
Andrew's helped evacuate the passengers into lifeboats and was seen around various parts of the ship searching staterooms to get people to leave.
There are a lot of accounts of where Andrews spent his final moments. Some say he was in the smoking room, and others say he was on the back of the boat deck throwing chairs into the ocean as floatation devices or on the bridge.
He has been memorialised as a hero in many ways in his home town of Comber, through the Thomas Andrews Jr. Memorial Hall, and a blue plaque is on his house in Belfast. There is only one ship designed by Andrews that survives today, the SS Nomadic.
7. Military aide Archibald Butt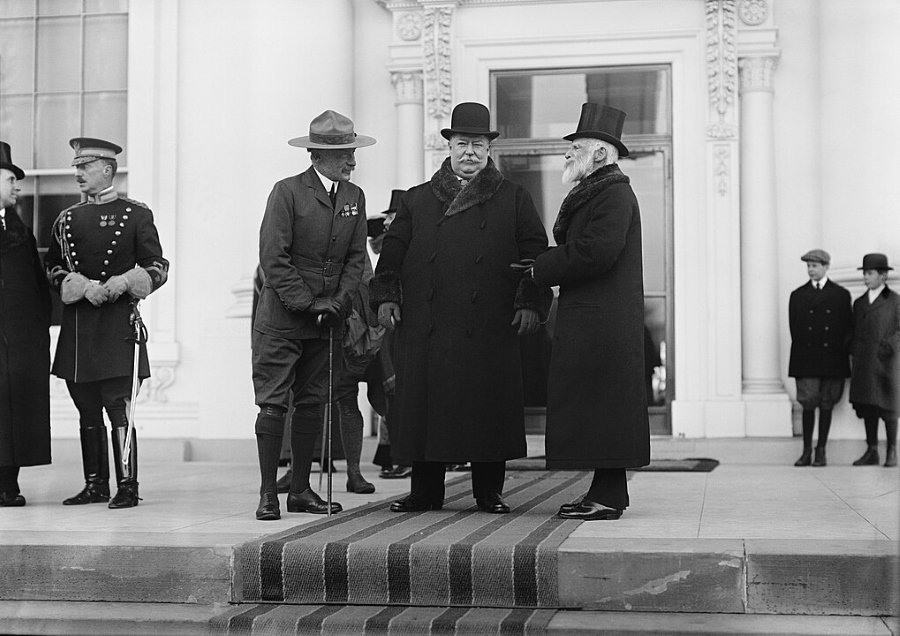 Archibald Butt had an impressive career. He was in the military as a captain in the United States volunteers, after he was a military aide to Theodore Roosevelt and William Howard Taft- where he became a negotiator on issues with the federal budget.
Butt was on a six-week vacation and booked a ticket to the Titanic to return to the US. Unfortunately, his final whereabouts on that fateful night remains unverified — his body was never recovered.
There were many memorials in Butt's name, such as a cenotaph in Arlington National Cemetery, the Butt-Millet Memorial Fountain near the White House as well as sculptures and supply boats.
8. Pastor John Harper
Pastor John Harper, a pastor since the age of 18, was one of the first pastors of the Paisley Road Baptist Church in Glasgow and had recently been widowed at the time the Titanic sunk. He was travelling to the Moody Church in Chicago to preach for a few weeks. He was with his six year old daughter Annie Jessie, (one of the longest living scottish passengers), sister and his niece.
At the time the Titanic sunk the Pastor made sure his sister, niece and daughter were in the lifeboats, but then gave up his seat to provide comfort and preach to those throughout the ordeal. He also gave up his lifejacket and that person survived. Many survivours say Harper preached the Gospel till the end, especially 16:31. He also continued preaching to those freezing in the water until he died.
9. Canadian railway executive Charles Melville Hays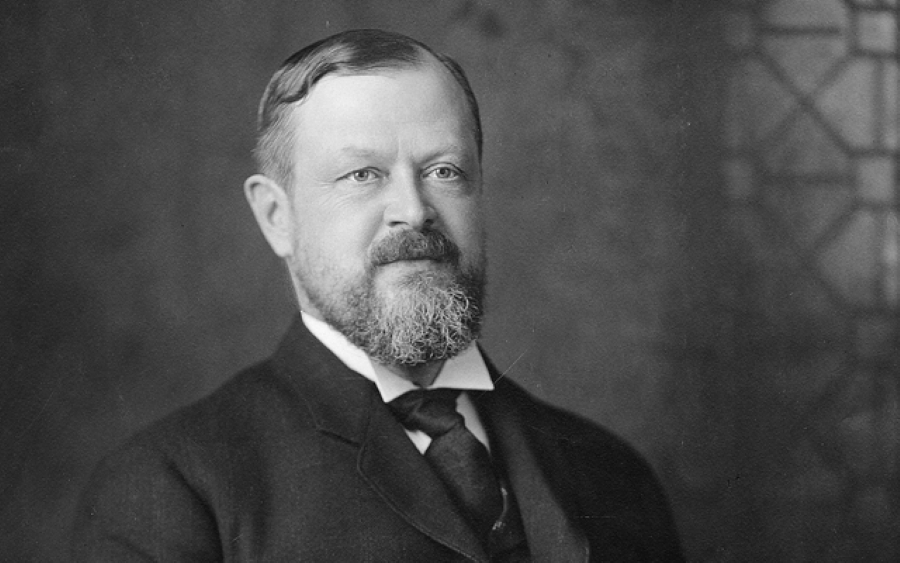 Charles Melville Hays, a Canadian railway executive, helped in the formation of the Grand Trunk Pacific Railway (GTP). Hays was in London securing financial support for the GTP and wanted to return to Canada as he was worried about his daughter's condition during her pregnancy and the opening of the Château Laurier.
Mays helped the women of his party (his wife, daughter and maid) into the lifeboats. He perished along with his son-in-law and secretary.
His body was found, and two memorials were held for him- one in Montreal and the other in London. He was buried in Mount Royal Cemetery but died before the GTP was completed.
10. Broadway producer Henry B. Harris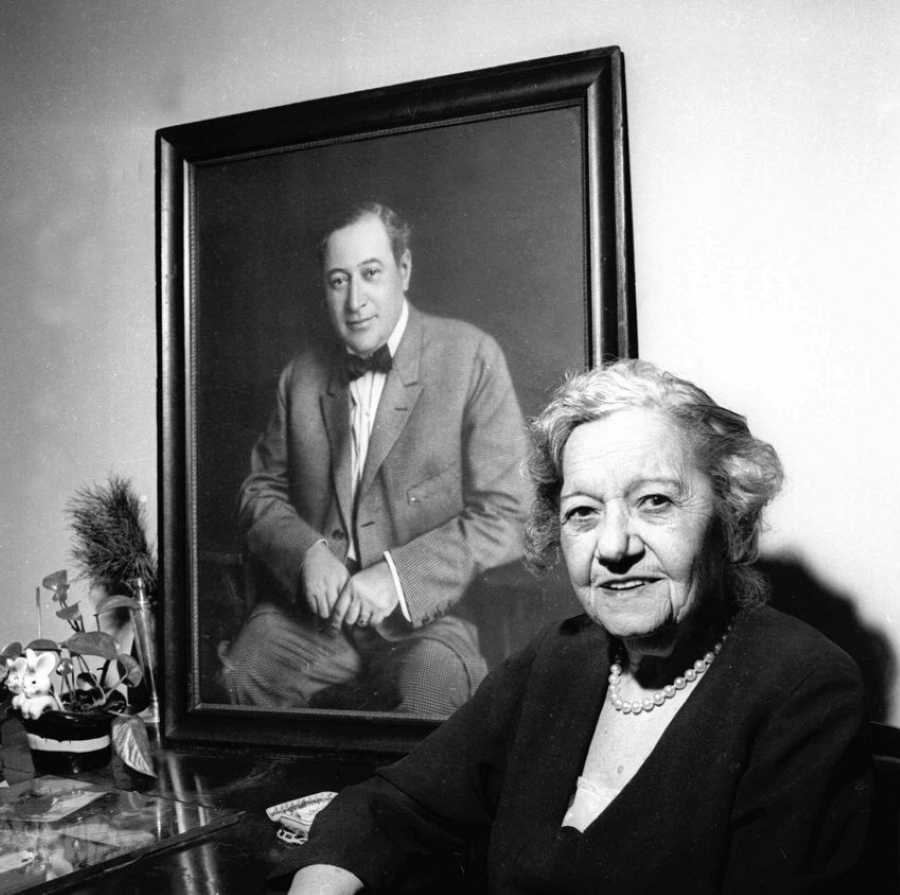 Henry was a Broadway producer and theatre owner. He worked on many productions, with credits including 'Soldiers of Fortune', 'Strongheart', and 'The Third Degree and Strongheart'. He was also a treasurer of the Actors' Fund of America and trustee of the Hebrew Infant Asylum of New York.
Not much is known about Henry's last activities, but his wife Renee Harris broke her right arm on Titanic's grand staircase earlier that day and didn't want to be parted from her husband.
Unfortunately Harris's body was never found or identified in Halifax. There's not much information regarding his funeral. However, he was portrayed by Ed Bishop in SOS Titanic (1979).
Survivors of the Titanic: The story of Henry S. Harper
Although some were lucky enough to survive the sinking, the loss of life and tragedy, the sadness of it is heartbreaking. The tragic mistake of not having enough lifeboats and the misfortune of five of the compartments being damaged led to the devastating loss of over 1,500 lives that has had a ripple effects over 100 years later.
Around 706 people survived, and one of those people was Henry S. Harper, an art collector and publisher. He was returning from a five-month tour of Egypt and Sudan and boarded at Cherbourg. With him was his wife Myra, interpreter Hammad Hassab Bureik and their Pekingese named Sun Yat-sen.
From luxury trips to the highest-grossing films of all time, as an Art de Vivre subscriber, discover a world of carefully curated content.
Credits for the Main photo: Titanic Official Trailer
Photos of the passengers: Wikipedia Commons
Inspire our community
A global community of enthusiastic and curious ones. Diverse voices. Subscribe for free to share your vision and enhance our art-filled world.


To leave a comment you must
sign in