Travel
The ultimate travel guide: 6 best gourmet restaurants around the world
From a contemporary American Michelin star restaurant at The Modern at the Museum of Modern Art in New York to Choy's Seafood restaurant in Beijing, discover some of the top destinations and restaurants around the world to taste delightful, mouth-watering gourmet food.
1. New York: Elegant meals in intimate settings
Atomix is a Korean restaurant with a suave stone setting allowing for an intimate dining experience in the heart of the city. Book a Chef's Counter dining experience for a first hand view of the kitchen. The restaurant is also available for private dining.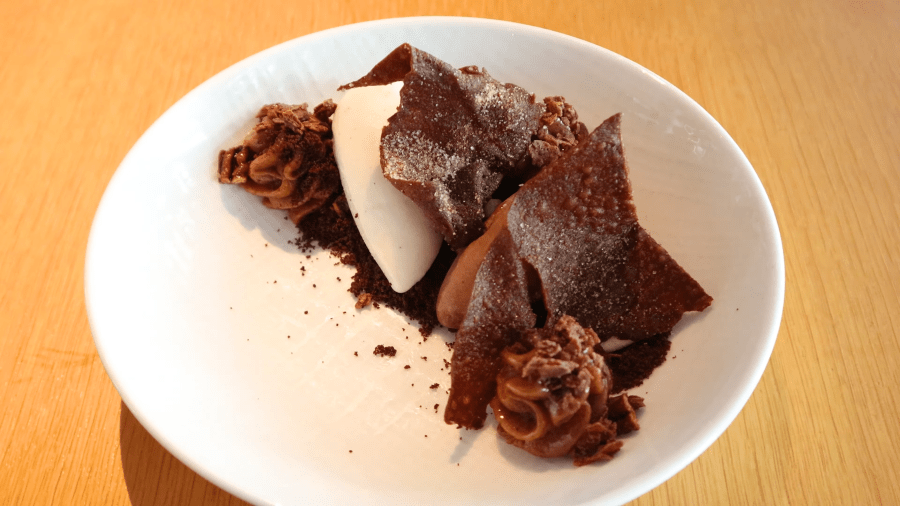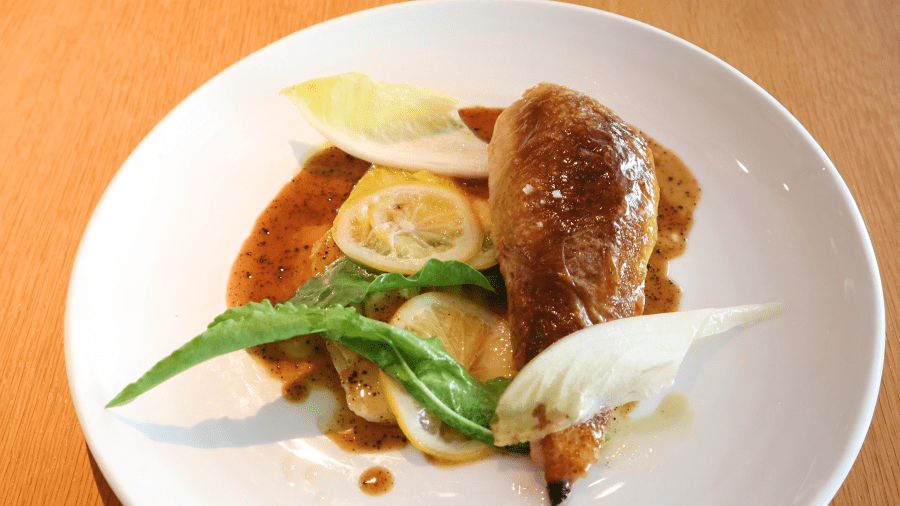 The Modern at the Museum of Modern Art © James Andrews
For a contemporary American experience, head to The Modern at the Museum of Modern Art. The two Michelin star restaurant here exudes elegance and features sensational refined dishes such as a gemelli pasta dish featuring crab and lemon. You may also choose to opt for the sweet lemon tart with toasted meringue for a sweet yet refreshing finish to your meal.
The restaurant is split into different experiences: The Modern and The Bar Room – each offering a unique dining experience. The Modern has a sleek, white and flawless feel. The Bar Room offers a range of cocktails and our top pick is the 'raspberry' cocktail which consists of vodka, grand marnier, lime and black pepper. Thomas Allan, the award winning executive chef of the restaurant fell in love with the artistry of food and has cooked throughout America, Britain, Canada and France.
2. Tokyo: Dining amid skyline views
Xex Atago Green Hills is a high rise restaurant where you can experience exquisite food while gazing out to sublime views, located on the 42nd floor of Atago's Mori Tower. The restaurant offers three separate dining experiences: Italian, Japanese and a bar for post dinner drinks. You'll also be able to listen to live music while eating.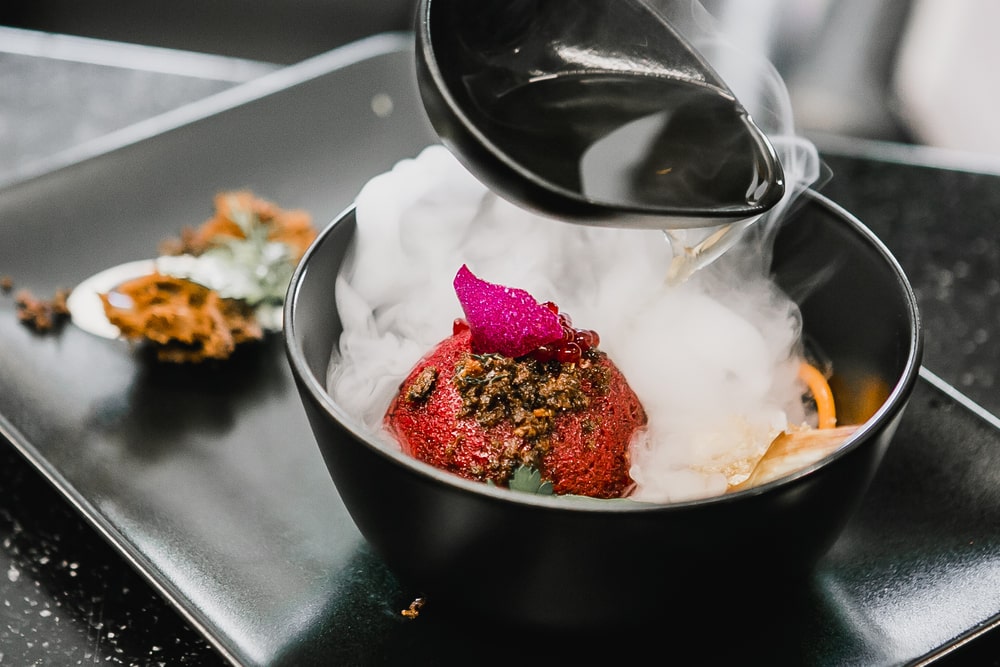 For an intimate experience, visit Tapas Molecular Bar, which only allows for eight guests at a time and offers superb views of the city skyline. The restaurant takes a creative approach to dining, serving meals in seashells and providing other unconventional visual aesthetics. Sushi is the speciality of this innovative restaurant.
3. Beijing: Traditional Chinese cuisine in the heart of the forest
King's Joy restaurant is a three Michelin star establishment serving traditional Chinese cuisine. This is the first three Michelin star vegetarian restaurant in the world. Dishes are served with flawless presentation, and you'll be seated in a tranquil atmosphere with views of greenery. This one of a kind restaurant offers artfully presented dishes and was remodelled from a courtyard house. If you're hoping to try a limited edition dish, the solar-term menu changes every 15 days meaning you'll have the opportunity to taste a special edition meal.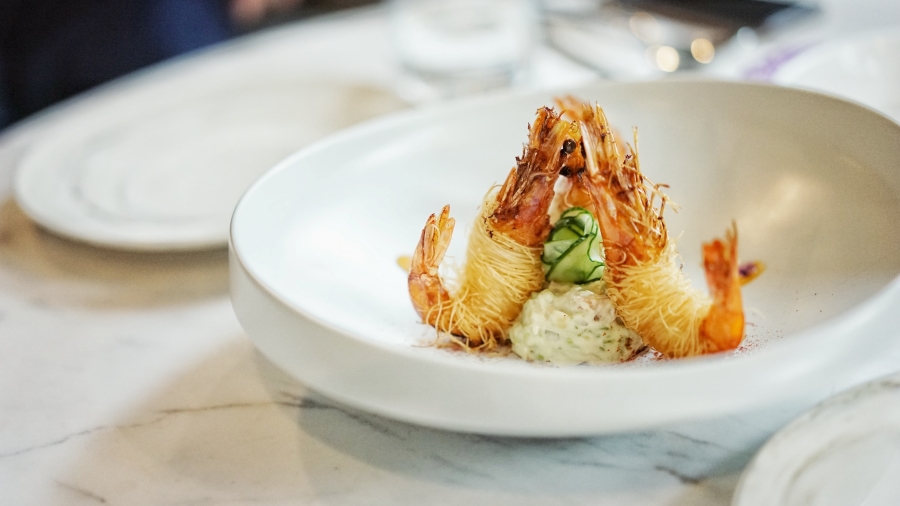 Choy's Seafood restaurant at the Marriott Hotel meanwhile allows for a cosy yet elegant and relaxed dining experience. The dark interior of the restaurant is juxtaposed against bright orange and red lighting for a warm feel. The restaurant specialises in Cantonese & Sichuan flavours and their dim sum is excellent.
4. Rome: Romantic settings featuring art history
La Pergola, a three Michelin star restaurant located at the top of Rome Cavalieri Hotel, is decorated with tasteful antiques and is an ode to Italian art history. You'll be surrounded by tapestries, paintings, sculptures and glassworks. If you're visiting in summer, you can dine al fresco underneath the stars. La Pergola also offers a large range of fine wines with a cellar of over 50,000 bottles.
Pipero Roma also boasts a true Italian dining experience. The eight course tasting menu will allow you to try a range of foods including beef broth and raviolo. The interior of the restaurant features classic European architecture, high ceilings and a juxtaposition of dark and light décor. Pipero Roma is in the top 10 per cent of restaurants in the world, and dishes focus on offering an emotional and sensory experience. We recommend the beef and plum dish with clams and coconut and for desert, the almond lychee and rose.
5. Dubai: Luxury dishes with middle eastern influences
Dubai offers some of the most incredible luxury dining experiences where you'll truly feel like you are the only and most important guest in the restaurant.
Raspoutine has a classic Parisian style. The dark lighting allows for a relaxing, exquisite, and romantic intimate dining experience. This exclusive restaurant transforms into a club and is not to be missed. A truly hedonistic experience, the restaurant encourages indulgence and offers a range of decadent desserts and has been named one of the hottest spots by GQ magazine.
For a more relaxing and minimal dining experience, Alaya is a Mediterranean restaurant inspired by middle eastern influences. The restaurant features a clean aesthetic with hues of duck egg blue, sand and cream boasting a classical feel. You'll truly have an avant garde experience as this restaurant offers an open air terrace, a mixologist focus bar and a boutique lounge.
6. London: Quintessential British elegance at afternoon tea
The Ritz, a quintessentially English establishment offers the most exquisite and luxurious afternoon tea menu. The menu features a selection of scones with jam and cream, teacakes, pastries, sandwiches and tea. The Ritz has a Tea Master who travels around the world to source the finest teas for your enjoyment. You can choose from traditional afternoon tea or a champagne option. Sat on beautifully upholstered chairs, you'll be seated on a large round table in a room with greenery, gold detailing and elegantly patterned walls.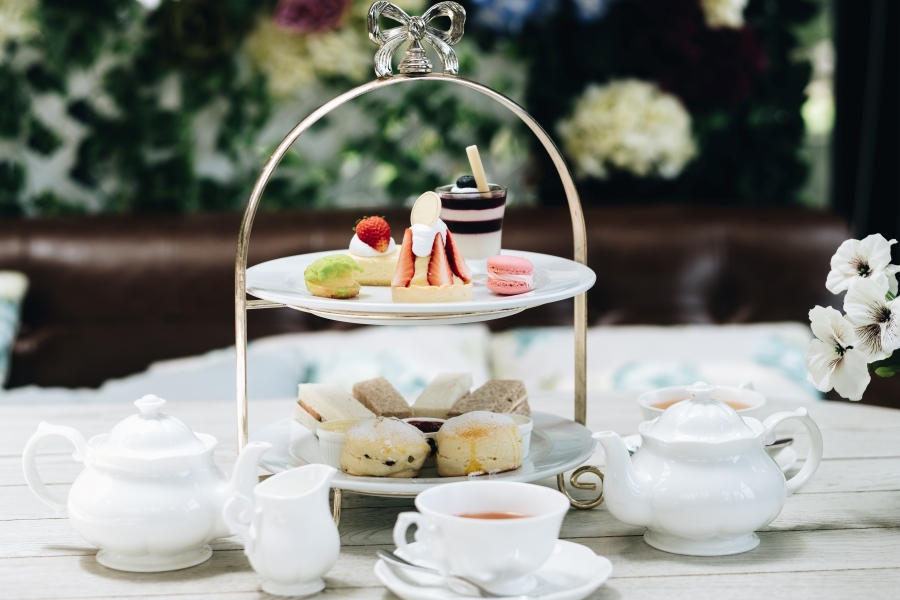 Established in 2003, Forbes have referred to Sketch as "fresh and exciting". Sketch London is a quirky eighteenth century townhouse tearoom. The restaurant is divided into a number of elegant rooms: 'The Parlour' room offers all day dining, cocktails and a music bar. This vibrant room features neon lights, bold patterns and eccentric lampshades. We recommend the acai bowl with granola, yoghurt, chia seeds, red fruits and banana if you're stopping by for brunch. You'll also be able to choose from a range of egg dishes which are served with a variety of other foods such as salmon, avocado, mushroom or bacon.
In 'The East Bar and Pods' you'll be able to choose from a selection of artistic drinks while enjoying a creative experience. This room features a futuristic style with the toilets being a creative white 'pod' design set amongst brightly coloured tiles. As crazy as it sounds, you won't want to miss taking a trip to the loo!
Our top pick is the Portebello mushroom with white onions, red cabbage, preserved tomatoes and green curry served in the Gallery.
For more insight on dining and travelling, don't miss our guide to tipping around the world.
Credits for the Main photo: © Adobe Stock
Inspire our community
A global community of enthusiastic and curious ones. Diverse voices. Subscribe for free to share your vision and enhance our art-filled world.


To leave a comment you must
sign in