Travel
Top 7 European Christmas locations around the world
What springs to mind when thinking about Christmas? Perhaps you think of sipping on sweet eggnog in front of a cosy fire, beside a Christmas tree and watching the snow fall gently upon the windowsill. Or perhaps you think of a special place with bright lights and crowds full of festive cheer. Whatever it is, these European locations have you covered. So put on your best Christmas sweater and embark on an adventure to one of these amazing seven locations.
1. France: Paris Place de la Concorde
Ever wanted to experience what the French capital looks like during Christmas from above? The Place de la Concorde, where sparkles gleam from the giant Ferris wheel, offers one of the greatest Christmas markets in Europe with its various pop-up stalls serving delicate French wine, mouth-watering French cheese and some of the finest roasted chestnuts that will make you feel like a true Parisian.
2. Italy: Florence's The Weihnachtsmarkt market, Piazza Santa Croce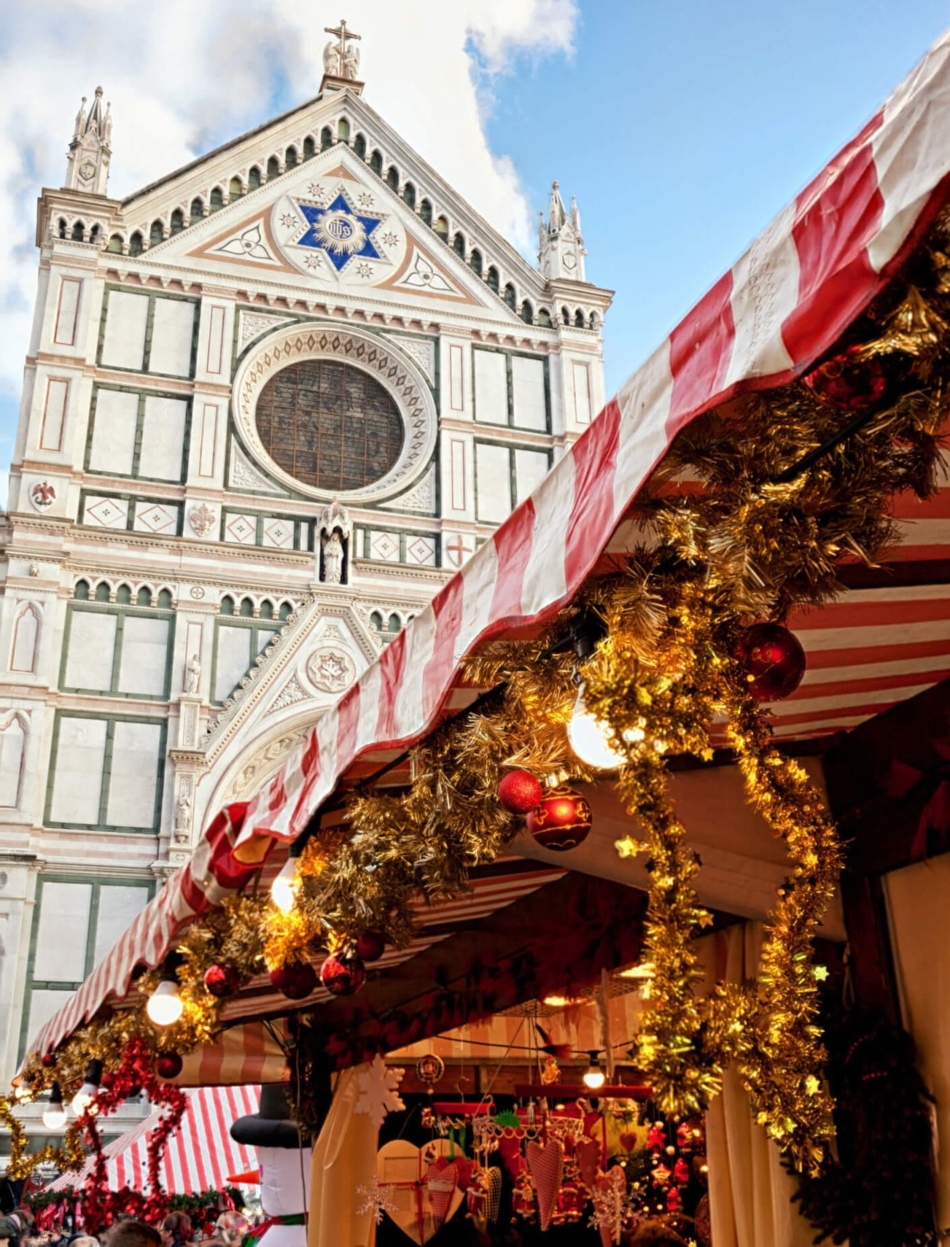 For the past 500 years, Florence has hosted one of the Christmas wonders of Europe with the Weihnachtsmarkt market in Piazza Santa Croce. Originally emerging from Germany during the 12th century, it soon spread to Florence where it was welcomed and assimilated into the Florentine festive traditions. It is now one of the most popular sites to spend Christmas in all of Italy. Capturing an authentic German market, with stalls selling bratwurst, Kürtőskalács and other tasty German delights, as well as Dutch crepes and Austrian pastries. However, that isn't to say there isn't Italian influence as well. Italians are some of the finest dressers and artists the world has ever seen and littered throughout the various food stalls. Hand-crafted jewellery and uniue artworks can also be purchased.
3. Switzerland: Zermatt Alps resort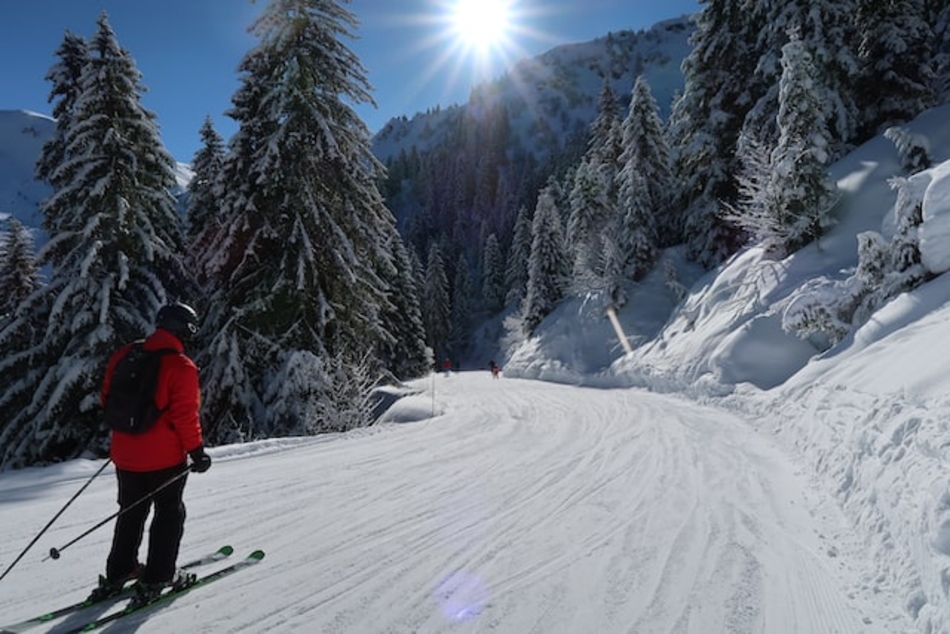 What better way to spend Christmas than taking in the lush mountainous ranges of one of Switzerland's most iconic slopes? Europe's highest ski resort, this is an ideal spot to spend the holidays for those leading a more active lifestyle. The little logging cabins and small-town feeling will truly bring up childhood memories of the North Pole. From these chalets, which offer a wonderous homely atmosphere and picturesque views out from the large windows, you can gaze at the beautiful Christmas night sky, counting stars by a warm and cosy fireplace. The wooden exterior is pleasant and insulated and the mood is perfect for some Christmas skiing or snowboarding down the large and wide slopes. Don't worry: there are lessons for beginners.
4. Romania: Bucharest Snagov Palace
The Romanian countryside is reminiscent of a Christmas painting, with its dense and endless sea of snow-covered trees that cascade down the dramatic mountain ranges. Romania's capital is no different. Hosting some of the most beautiful ancient churches, visiting at Christmas makes for an interesting experience during this period. The former royal palace, Snagov Palace is located on the shore of lake Snagov and is a mighty palace which has been the host of various iconic Christmas films such as 'Christmas at the Palace' and 'A Royal Christmas' and continues to wow all visitors with its pure white walls, perfectly matching the snow-covered greeneries that surrounded and refurbished European style interiors. The palace is open to public tours during the weekdays though this may not apply to holidays.
5. Finland: Santa Clause village in Rovaniemi, Lapland
Ever wanted to visit Santa's workshop as a child? Well, now's your chance. The city of Rovaniemi is located around an artic paradise in the capital of Lapland in Finland. Situated on the arctic circle there is a little town called Santa Clause village which recreates that childhood vision of Santa at the North pole. The buildings consist of large wooden huts and chapels that are meant to imitate Santa's workshop and the houses he and his elves are meant to live. Another attraction is that it's filled with loveable reindeer, very friendly workers dressed in their best elf attire and of course Saint Nicholas himself, making this a great destination for families with children. For adults, there is a wide range of other activities that can be enjoyed by adventurers and parents with kids such as riding a snowmobile, being husked along by husky-driven sleds and experiencing a magical Christmas ride in a sleigh driven by reindeer. For those wanting to spend Christmas at the North pole, this is a perfect destination and offers an unforgettable experience for families.
6. UK: London's Covent Garden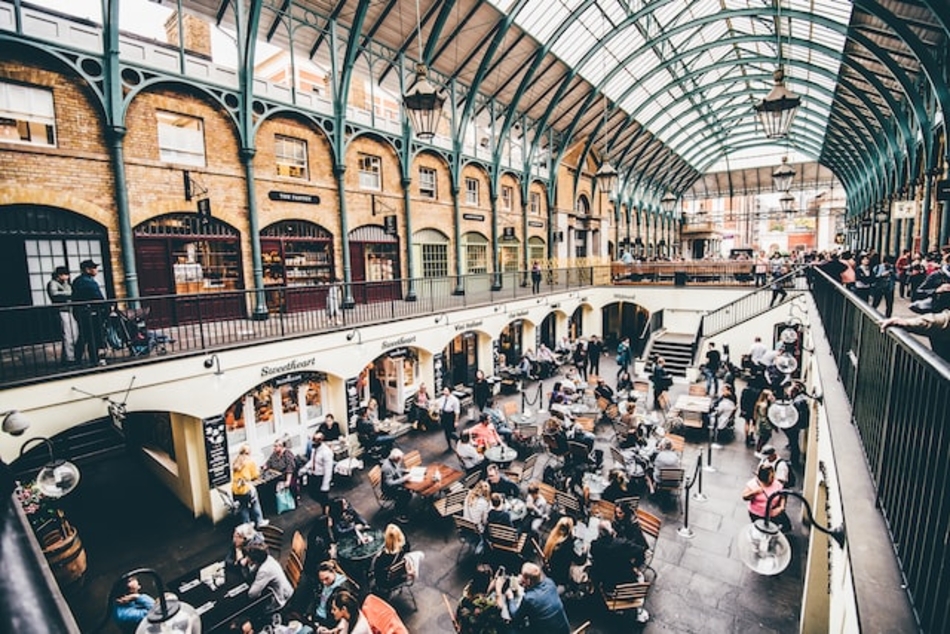 This is a delightful location during the Christmas period, with the bright lights emanating from the enormous, glorious Christmas tree and its vibrant atmosphere. Home to the Phoenix Garden, which visitors may recognise from the sombre film 'Last Christmas'. Some of London's best restaurants are located here, and serve classic Christmas meals as well as other cuisines. The heated outdoor Al Fresco serves generous portions of delicious French Christmas meals and fine cocktails and if you need to do some late Christmas shopping, Covent Garden has plenty of designer stores including Aesop, Dior and Glossier. This magical time down in the British capital never feels more delightful than it does in Covent Garden.
7. Estonia: Tallinn Christmas Market
In 1441, a lush and fluffy Christmas tree was first erected in the town hall in the capital city of Tallinn in Estonia. And this tradition has carried on for every Christmas since, welcoming the start of the great Tallinn Christmas Market extravaganza. Tallinn is such an impressive and historic town on the shore of the Baltic Sea and has managed throughout its many years of prosperous life to maintain that warm old European town style with its cobblestone walls and streets that seem to be taken right out scenes from A Christmas Carrol. It is a town that often doesn't seem to have aged at all and this is reflected in its iconic Christmas market. Located around Raekoja Square, the market can't be missed. Especially with the very tall and intricately decorated Christmas tree at its core, steering many eyes towards its dazzling fluorescent lighting. The Christmas Market is also so perfectly designed that from above the market resembles a heart. And this is what the market is made of, love and that joyous Christmas spirit. The many stalls are filled with holiday festive jeer and loving smiles, selling smooth tasty chocolate treats, cotton candy and other delightful sweets. Children can take rides on the amazing carousels and enjoy performances from around 3000 entertainers both for children and later adults. With food, winter wonderlands and amazing sights to behold, the Tallinn Christmas market offers a magical family experience.
Credits for the Main photo: © Adobe Stock
Inspire our community
A global community of enthusiastic and curious ones. Diverse voices. Subscribe for free to share your vision and enhance our art-filled world.


To leave a comment you must
sign in