Travel
Top 10 things to see and do in Sri Lanka
Known for its diverse cultures, delicious food, fine tea and exotic wildlife, the south Asian nation of Sri Lanka offers an array of cultural experiences and UNESCO-listed heritage sites. Here are some of the most unforgettable experiences you can enjoy on this verdant island.
Exploring the royal residence atop 'Lion Rock'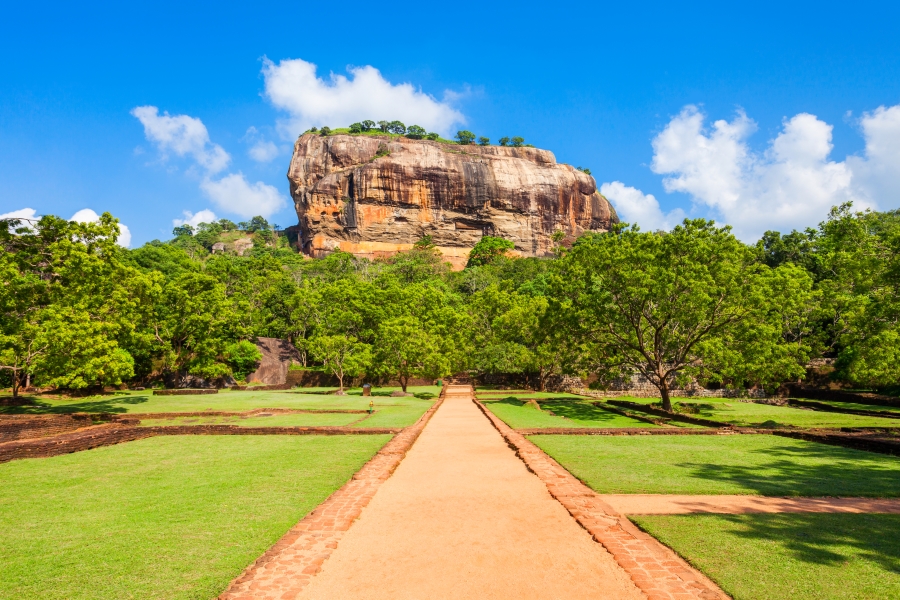 Sigiriya, an ancient rock fortress located near the town of Dambulla in the Central Province of Sri Lanka, translates as 'Lion Rock', as it is dominated by an imposing, 200 meters-high rock rising from the ground.
This landmark was once a royal residence to protect royalty from attacks and in 1982, the site was declared a UNESCO World Heritage site.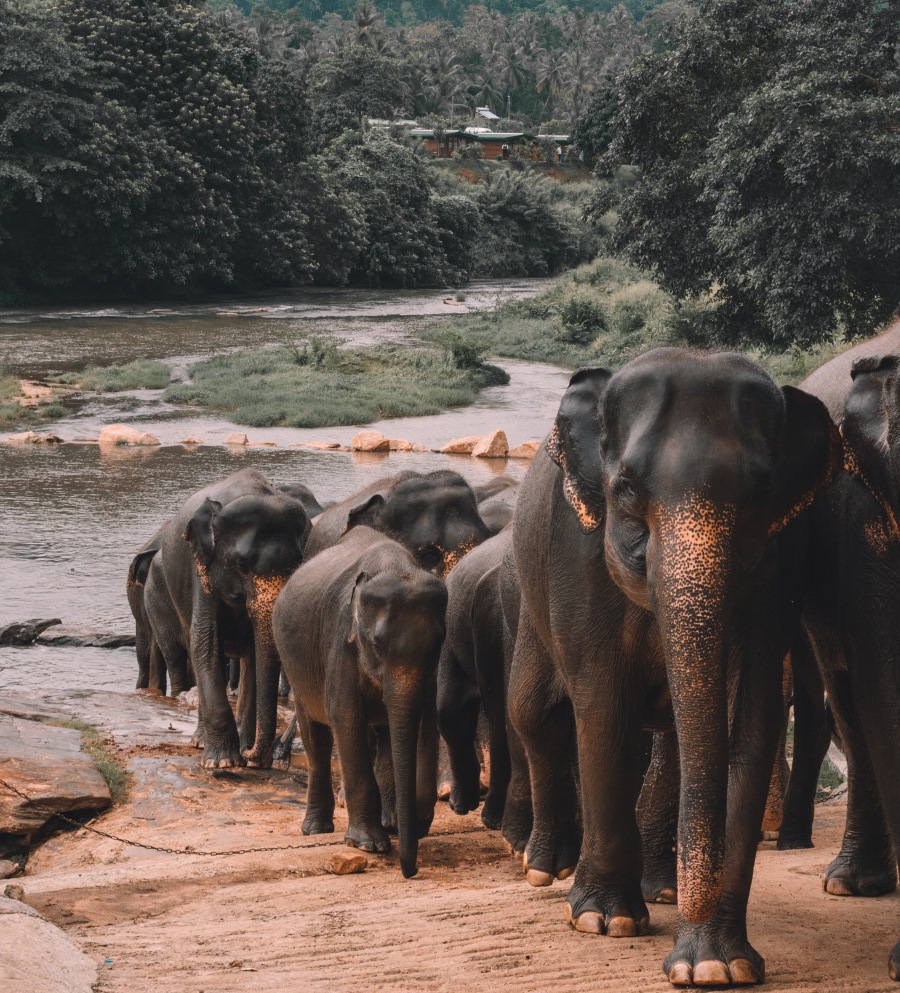 Don't miss the opportunity to walk with elephants in the National Park. There are 26 national parks but one of the best places to see elephants in Sri Lanka is the Kadulla National Park, which is home to over 250 wild elephants. This is located near Sigiyara and is spread over 6656 hectares of land. Yala National Park has a high density of leopards so we recommend booking a luxury safari tour through this sanctuary-like land.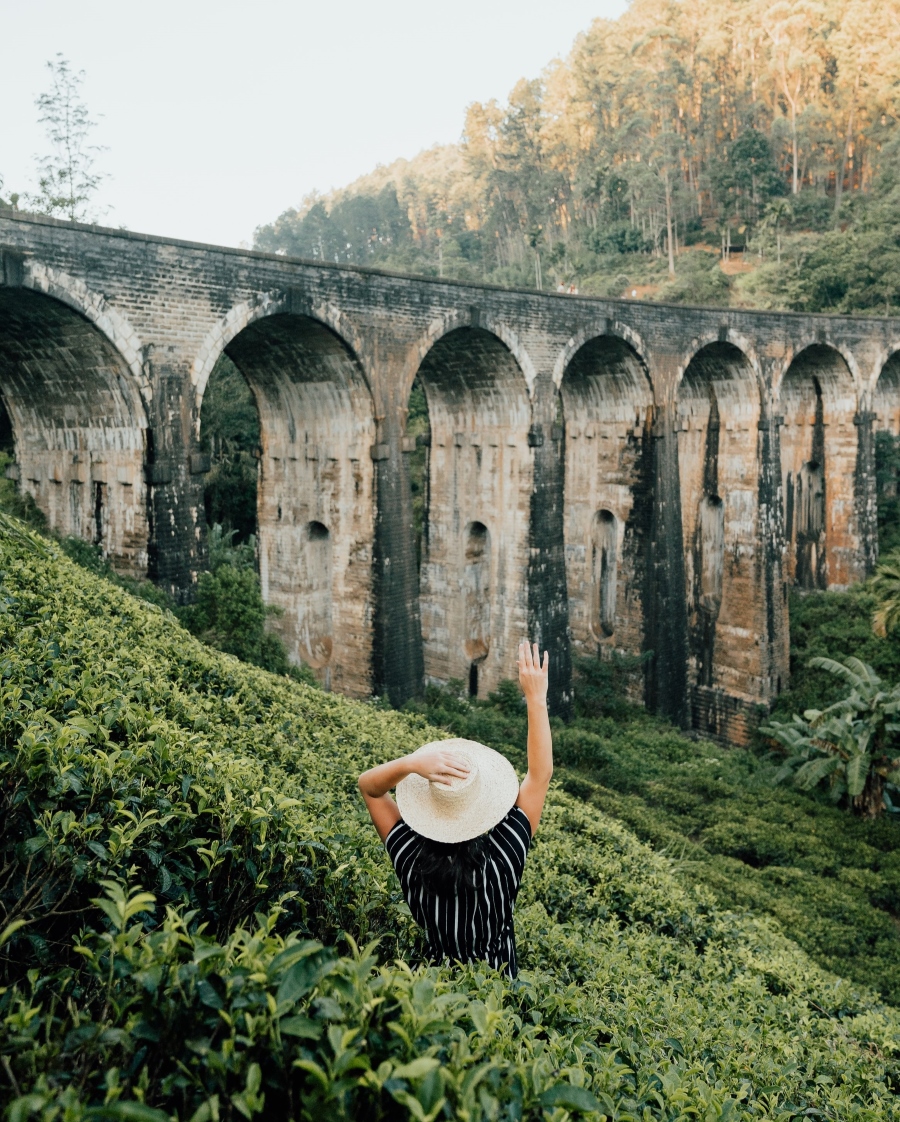 You can also ride the rails to Ella, a small town in the Badulla District of Uva Province. The Nine Arches Bridge connects this small town to wider Sri Lanka. This authentic town features moderate to challenging hiking trails, mountain views and idyllic waterfalls.
Exploring the ancient wonders of Anuradhapura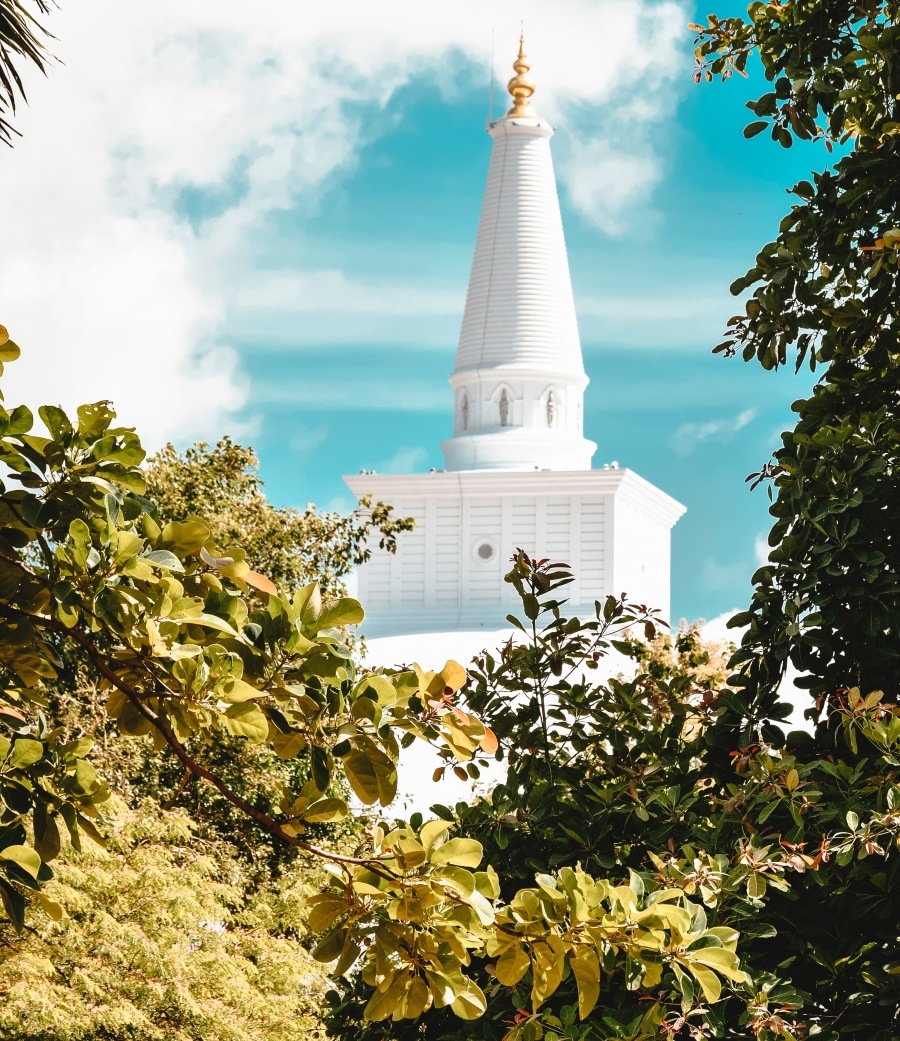 The ancient wonders of Anuradhapura are a must-see. Considered sacred by Buddhists, this site features a collection of archaeological and architectural wonders including towers, pools and temples.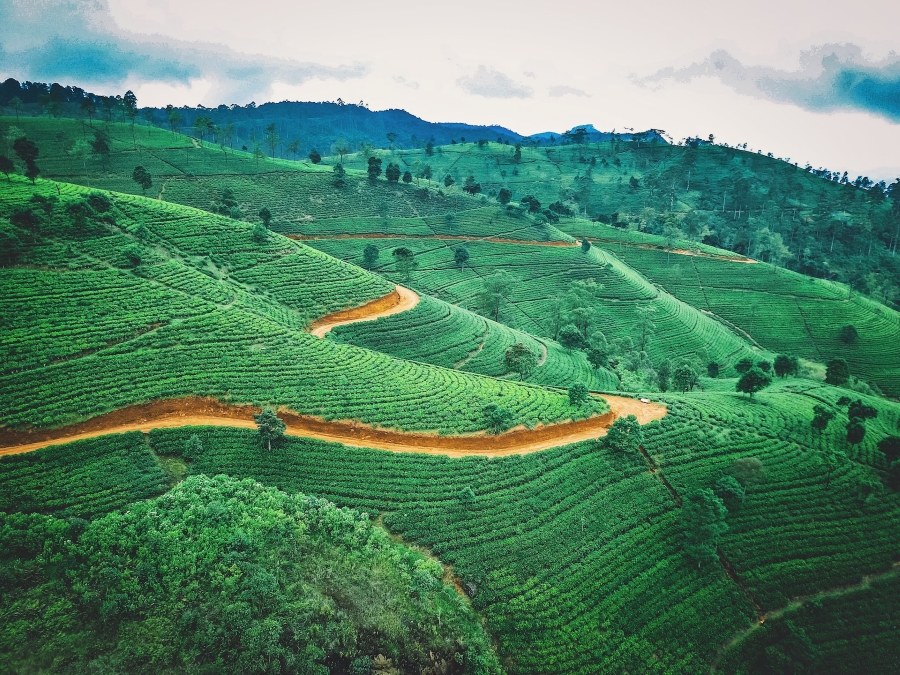 The tea empire in Nuwara Eliya features vast fields of green bushes. Sri Lanka is known for its historic tea production which still thrives into the present day and when you visit, you'll be immersed in greenery as far as the eye can see. There are waterfalls, mountains and train lines connecting to local towns.
The extraordinary, peaceful temples of Columbo are also worth visiting, with the Gangaramaya Temple being one of the most renowned places of worship.
Secret pristine beaches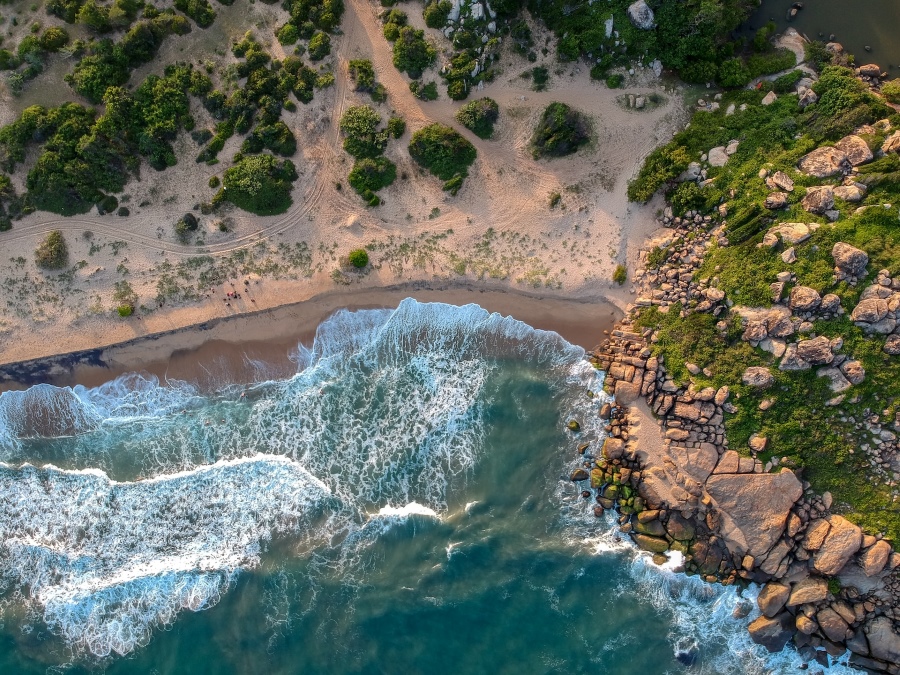 If you're looking to unwind and explore, there are so many secret beaches in Sri Lanka which offer privacy and serenity. On the Southern Coast, you will find Goyambokka beach, where you can indulge in fresh coconut water and seafood while relaxing on the beach.
Finally, visit the city of Kandy. Kandy is recognised as Sri Lanka's cultural capital and is known for its strong sense of heritage. Kandy Lake is an architecturally designed lake which is adjacent to Buddha's Tooth, a relic located in the Temple of the Tooth.
Where to eat in Sri Lanka: Delicious traditional dishes
The Gallery Café in Sri Lanka's capital, Columbo, offers an incredible fine dining experience with delicious traditional dishes and stunning interiors, with a large pond and an open-air ceiling creating a temple-like feel.
Their Pad Thai is served on a green leaf with a decorative topping. Alternatively, the lemongrass chicken comes with a delicious, sweet potato mash. Indulge in a Chocolate and Espresso Fondant dessert which comes complete with cream on top.
Rare at Residence is another unmissable restaurant also located in Columbo. This restaurant offers a creative twist on contemporary international cuisine but uses Sri Lankan ingredients. For an intimate dining experience, you can also book a private room.
Shang Palace Restaurant is an authentic Chinese restaurant in the centre of the city, with elegant interiors that evoke traditional Beijing. The restaurant serves classic Chinese dishes from dim sum to succulent meats. The restaurant also has its own pool bar for diners to enjoy.
Where to stay in Sri Lanka: Exclusive hotels to unwind in
Adjacent to the Yala National Park, you will find the Wild Coast Lodge resort. This unique hotel features 'cocoon' pods where you'll have access to a copper bathtub and four-poster bed along with your own private suite and large pools.
The Shangri-La hotel features an 18-hole golf course, a private village, jogging trails, pottery classes, a health and fitness club and a spa.
The hotel also offers a private beach for its guests, a hot whirlpool bath and a library.
Ceylon Tea Trails hotel, located in Dambulla, a five-hour drive from Columbo, is also an excellent option, with its grand interiors decorated in colonial style.
Don't forget to check best ski resorts for this winter.
Credits for the Main photo: © Adobe Stock
Inspire our community
A global community of enthusiastic and curious ones. Diverse voices. Subscribe for free to share your vision and enhance our art-filled world.


To leave a comment you must
sign in