Events
Venice Biennale 2024: What to expect
Running from April 20 to November 24, 2024, the 60th Venice Biennale edition is just around the corner.
Adriano Pedrosa, director of Museu de Arte de São Paulo, has been appointed as the curator of Venice Biennale 2024 and said in an official statement that he was honoured to be the first Latin American to curate the international art exhibition.
The Biennale is certainly the most important platform for contemporary art in the world, and it is an exciting challenge and a responsibility to embark on this project,
he pointed out.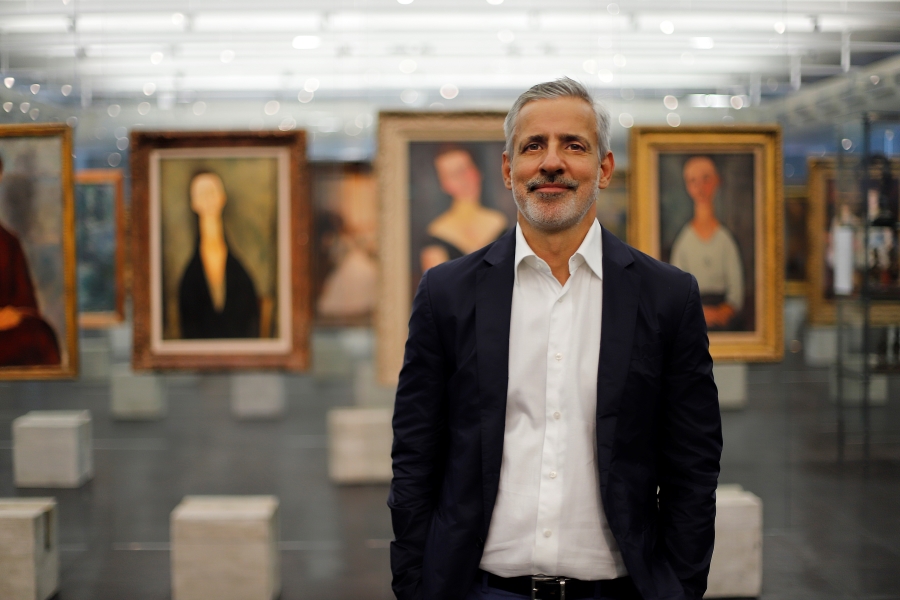 What is the Venice Biennale?
A biannual international exhibition of contemporary art in Venice hosted by the Biennale Foundation, the Venice Biennale is made up of the central exhibition, national pavilions hosted by individual nations, and independent exhibitions hosted throughout Venice.
The world's oldest and most prestigious art exhibition, the Venice Biennale is often considered
the Olympics of the art world
because of how the festival promotes new artistic trends. Held for the first time in 1895, it exhibits mainly art, architecture, cinema, music, and dance.
Read on to find out who has been announced to participate in this prestigious event in 2024 so far.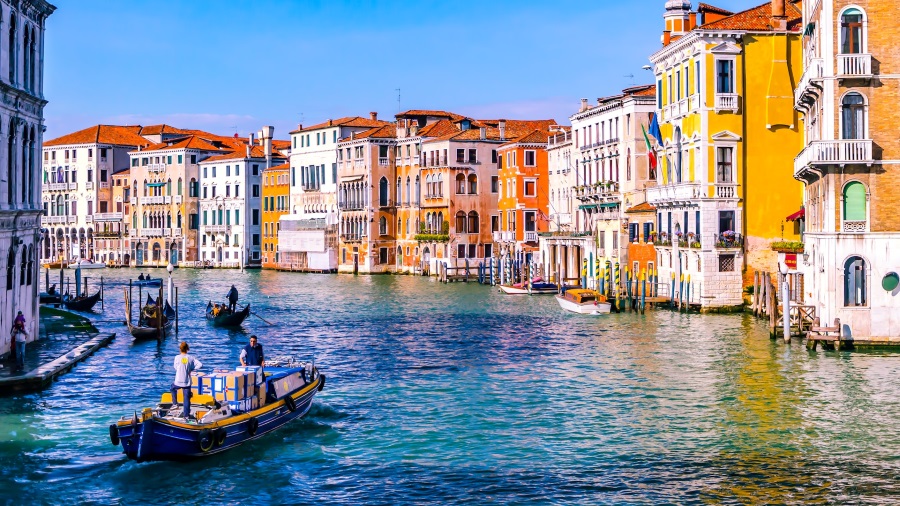 Australia
Artist: Archie Moore (b. 1970, Queensland, Australia, based in Redlands, Australia)
Curator: Ellie Buttrose (Associate Curator of Contemporary International Art at the Queensland Art Gallery | Gallery of Modern Art, Brisbane-Meanjin, Australia)
Venue: Giardini
Archie Moore's work is highly-personal and spans various media types, from paintings and sculptures to textiles. These pieces are usually conceptual and research-based portrayals of self, and national identity and he uses experiences from his daily life and memories to tackle these contentious issues.
Austria
Artist: Anna Jermolaewa (b. 1970, Leningrad, Russia, based in Vienna, Austria)
Curator: Gabrielle Spindler (Art historian and exhibition curator, head of the Department of Art and Cultural Studies at the OÖ Landes-Kultur GmbH, Linz, Austria)
Commissioner: The Arts and Culture Division of the Federal Ministry for Arts, Culture, the Civil Service and Sport
Venue: Giardini
Anna Jermolaewa also uses a wide range of media to create her conceptual pieces, although she is mainly known for using lens-based media such as photography and video. Her piece for the Venice Biennale will be based on different expressions of non-violent resistance, which builds upon her continued focus on the basic conditions of human existence and the relationship between the individual and the masses, freedom and restriction, power and powerlessness.
Canada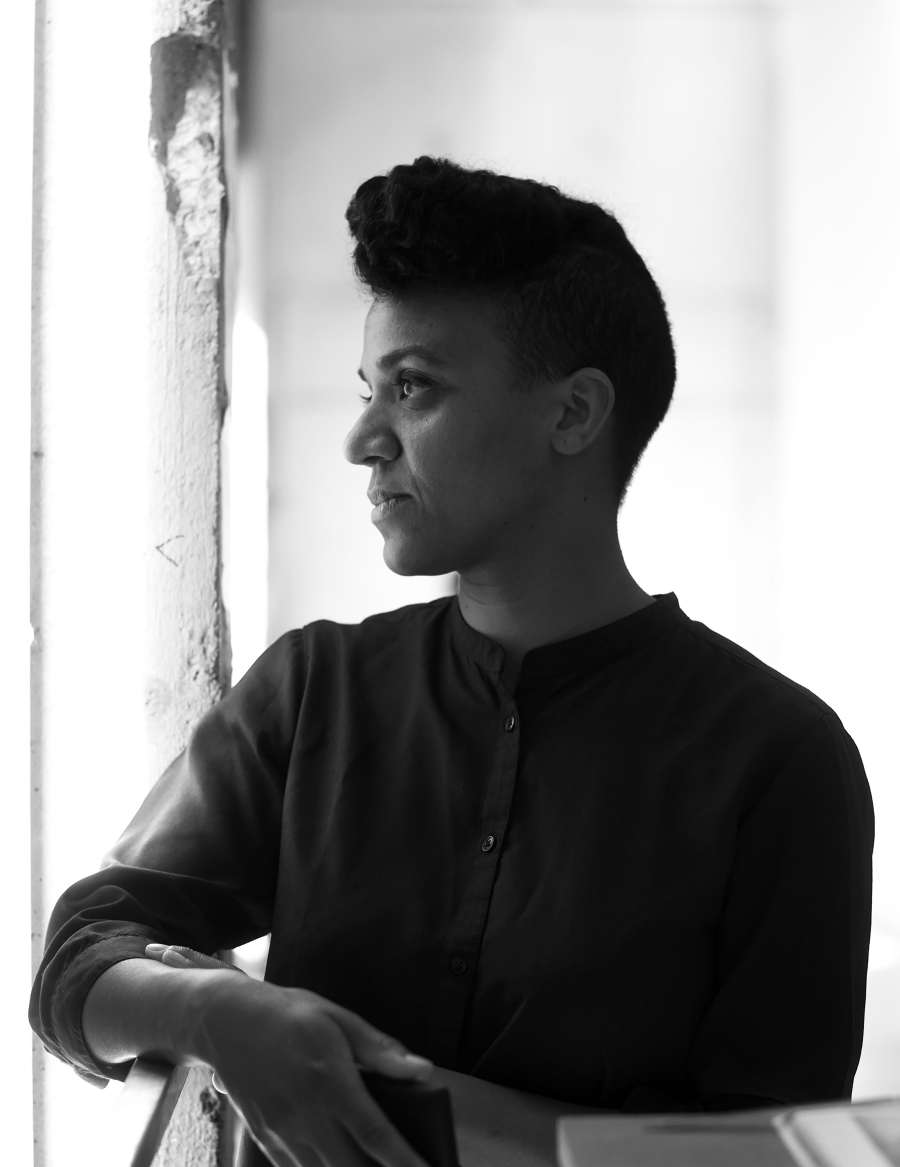 Artist: Kapwani Kiwanga (b. 1978, Hamilton, Canada, based in Paris, France)
Curator: Gaëtane Verna (Art historian and arts administrator, The Wexner Center for the Arts executive director)
Commissioner: Angela Cassie (Interim Director & CEO, National Gallery of Canada)
Venue: Giardini
Kapwani Kiwanga's work is research-driven and focuses on marginalised or forgotten histories and invites people to look at her work from multiple perspectives. She uses her academic background in anthropology to create these diverse experiences for the viewer by exploring a range of social and political aspects of the world.
Estonia
Artist: Edith Karlson (b. 1983, based in Tallinn, Estonia)
Curator: Corina Apostol (PhD, art historian and guest lecturer, Art Academy of Latvia)
Commissioner: Maria Arusoo (director of the Estonian Center for Contemporary Arts)
Sculptor Edith Karlson focuses on people and animals in her work, as well as mediaeval relics and circus troupes. She blends worlds old and new to create nightmarish yet fairy-tale-like instalments which help convey her fears as an artist but also the fears of a society.
France
Artist: Julien Creuzet (b. 1986, Le Blanc-Mesnil, based in Montreuil, France)
Commissioners: Institut français, French Ministry of Europe and Foreign Affairs, French Ministry of Culture
Venue: Giardini
Visual artist and poet Julien Creuzet uses his ancestral home of Martinique as the basis of many of his works and has even described it as the heart of his imagination. Throughout his work, Creuzet creates a dialogue with the question of emancipation and the legacy of the Caribbean diaspora as it exists today.
Great Britain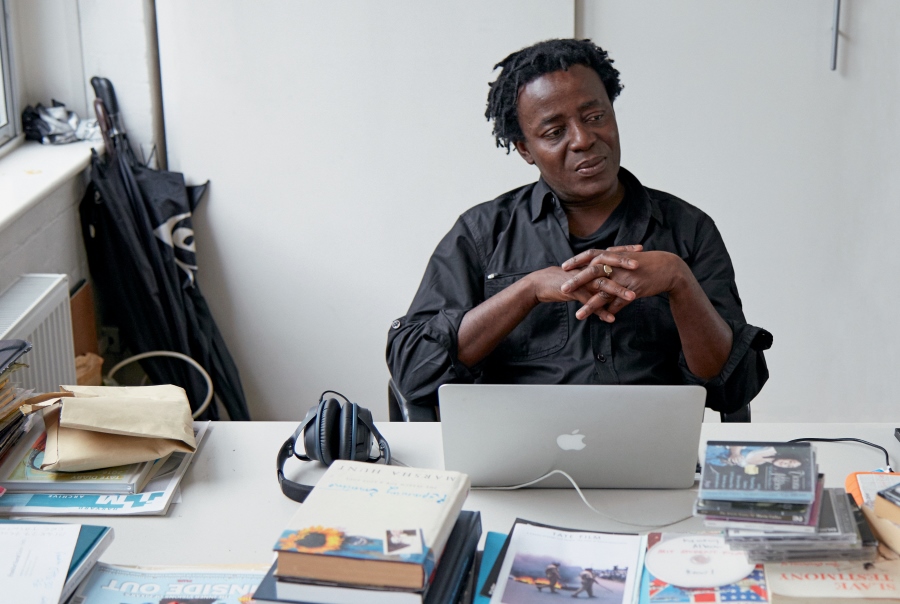 Artist: John Akomfrah (b. 1957, Accra, Ghana, based in London, UK)
Organiser: British Council
Venue: Giardini
John Akomfrah is a well-respected filmmaker who investigates memory, post-colonialism, temporality, and aesthetics. He was also a founding member of the Black Audio Film Collective, a group of 7 multimedia artists and filmmakers whose works engaged with black popular and political culture in Britain.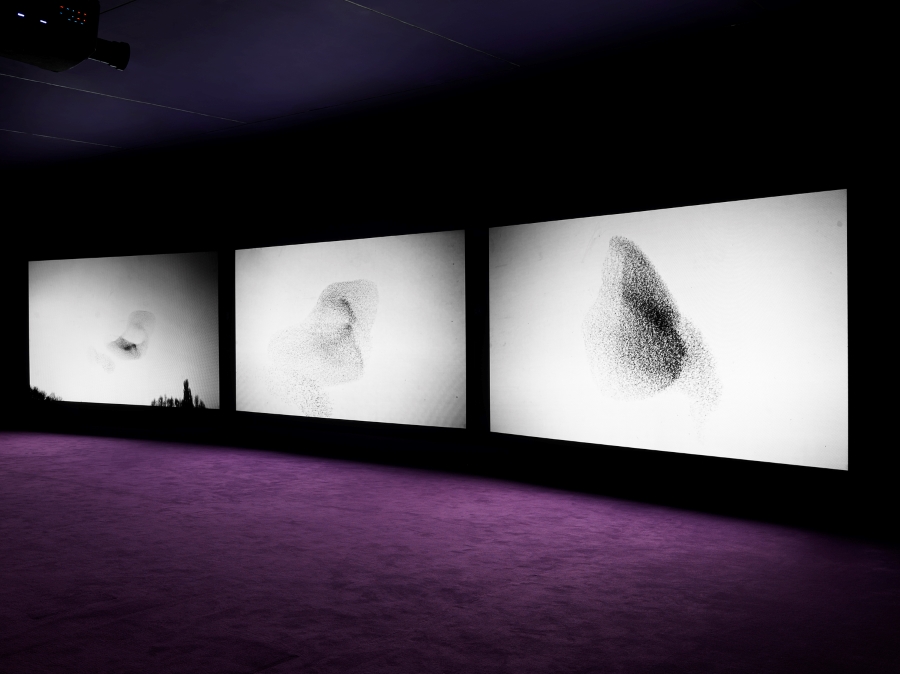 Lithuania
Artists: Pakui Hardware (Neringa Cerniauskaite, and Ugnius Gelguda), based in Vilnius and Berlin, including works by modernist painter Marija Teresė Rožanskaitė (1933-2007)
Curators: Valentinas Klimašauskas (Lithuanian writer, curator for Springs Video) and João Laia (Chief curator for exhibitions at Kiasma - National Museum of Contemporary Art, Helsinki, Finland)
Commissioner: Arūnas Gelūnas (Lithuanian Doctor of Humanities, Director of the Lithuanian Art Museum)
Organiser: Lithuanian National Museum of Art
Pakui Hardware is a collaborative duo founded in 2014 comprised of Neringa Cerniauskaite and Ugnius Gelguda. Their works explore the plasticity of bodies and their undiscovered potential using hybrid materials. Through a combination of man-made and natural resources, they explore how biology and design adapt to autonomous environments.
Their piece for the Biennale will investigate current fevers that are gripping our economic and social environments. The duo want to navigate bodily inflammation in these contexts to showcase how systemic harm can damage bodies, humanity, and life itself. Inflammation is the perfect way to explore such a relationship between bodies and their environments since inflammation is a natural response from a healthy body to unhealthy conditions. Late Rožanskaitė's paintings will be combined with Pakui Hardware's exposition by the themes of medicine and hospitals, as well as natural, cosmic, and industrial landscapes, in the hopes of conveying the interconnectedness of humans and their environments when in crisis. The cosmic landscapes used in their installation will also help to convey how it's not just human bodies that are affected by such circumstances but also planetary bodies too.
All eyes will be on this installation as Lithuania have a successful history at the Venice Biennale. Since their first time participating in 1999, the Lithuanian Pavillion has received a special mention four times, as well as having been awarded the Golden Lion in 2019. The Golden Lion is awarded to the artists
Switzerland
Artist: Guerreiro do Divino Amor (b. 1983, Geneva, Switzerland, based in Rio de Janeiro, Brazil)
Curator: Andrea Bellini (Italian and Swiss curator and contemporary art critic, director of the Centre d'Art Contemporain Genève)
Commissioner: Swiss Arts Council Pro Helvetia
Venue: Giardini
Guerreiro do Divino Amor is a master of architecture. His artwork ranges from instalments to digital shows, films, and performance conferences. His piece for the Venice Biennale is titled 'Super Superior Civilizations' and promises to explore diverse entanglements of our globalised existence.
Singapore
Artist: Robert Zhao Renhui
Curator: Haeju Kim
Commissioner: Eugene Tan, Low Eng Teong
Venue: Singapore Art Museum
Robert Zhao is an interdisciplinary Singaporean artist who has exhibited globally in international biennales and instructions around the world and won accolades for his artistic practice. He explores the complex relationships between nature and culture. Working in installations, photography, video and sculpture, Zhao takes an interdisciplinary approach to constructing layered narratives of the natural world, with an interest in uncovering the experiences of the multifarious beings and objects that constitute the living world and enrich our collective existence.
Haeju Kim is a senior curator at SAM who focuses on contemporary art practices in Singapore, Southeast Asia and Asia. Her curatorial approach emphasises the consideration of the body, time and memory as key elements, while also engaging with topics including ecological perspectives, locality and its planetary connection, and questions of coexistence through her research.
As an Art de Vivre subscriber, keep up to date with the best art fairs to visit and don't miss our in-depth look at the history of the Venice Biennale.
Credits for the Main photo: Unsplash
Inspire our community
A global community of enthusiastic and curious ones. Diverse voices. Subscribe for free to share your vision and enhance our art-filled world.


To leave a comment you must
sign in