Travel
Where to find the best Christmas light displays — around the world
Daydreaming of standing amid thousands of twinkling Christmas lights on a merry magical night? Here are five places to see Christmas lights around the world that will immerse you in a winter wonderland and lift your spirits.
1.London's Kew Gardens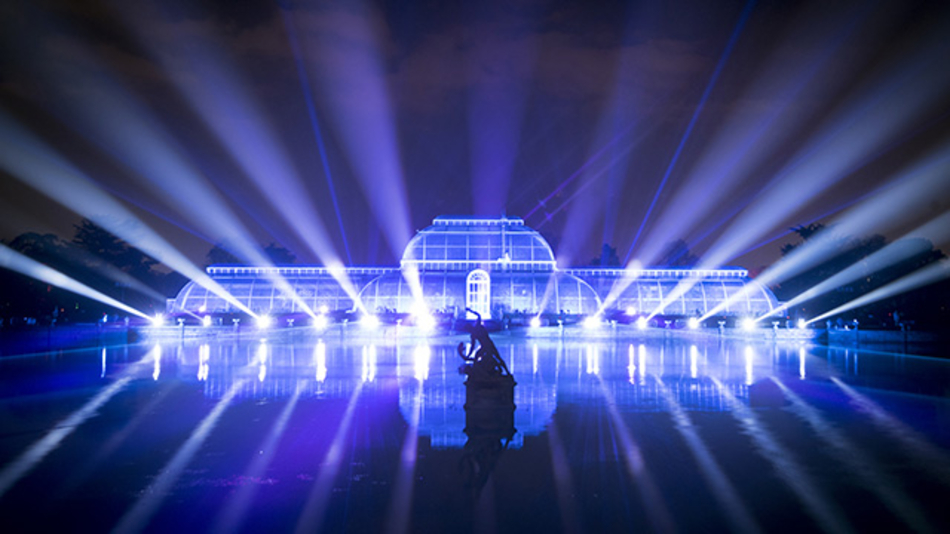 During those frosty, foggy December nights, let this dazzling spectacle of lights guide you through the dark mist and get you in the festive mood. With trees dressed in all different colours and shades, the sparkling lights reflecting off the lake and the warmth of the flickering flames at the fire garden, this light-filled walk is bound to be magical.
2.Denmark's Tivoli Garden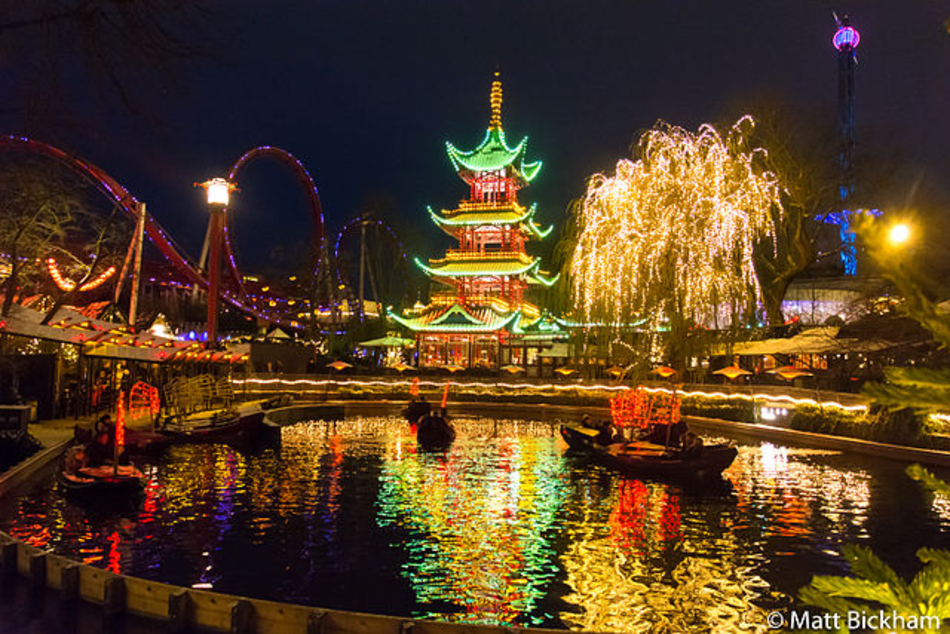 Walking through the Christmas market in Tivoli Garden is like walking through the gates of heaven. Bright lights fill every corner and the displays are ecstasy-inducing, with blissful fairy lights guiding you through this quaint and serene Christmas town. The most amazing spectacle is the star attraction of the Japanese-styled Pagoda. Originally built in 1900, it has now become the centre-piece for one of the most colourful and beguiling light shows in Denmark. Join millions of visitors and feel the warmth emanating from the Pagoda's deep red glow.
3.New York's Dyker Heights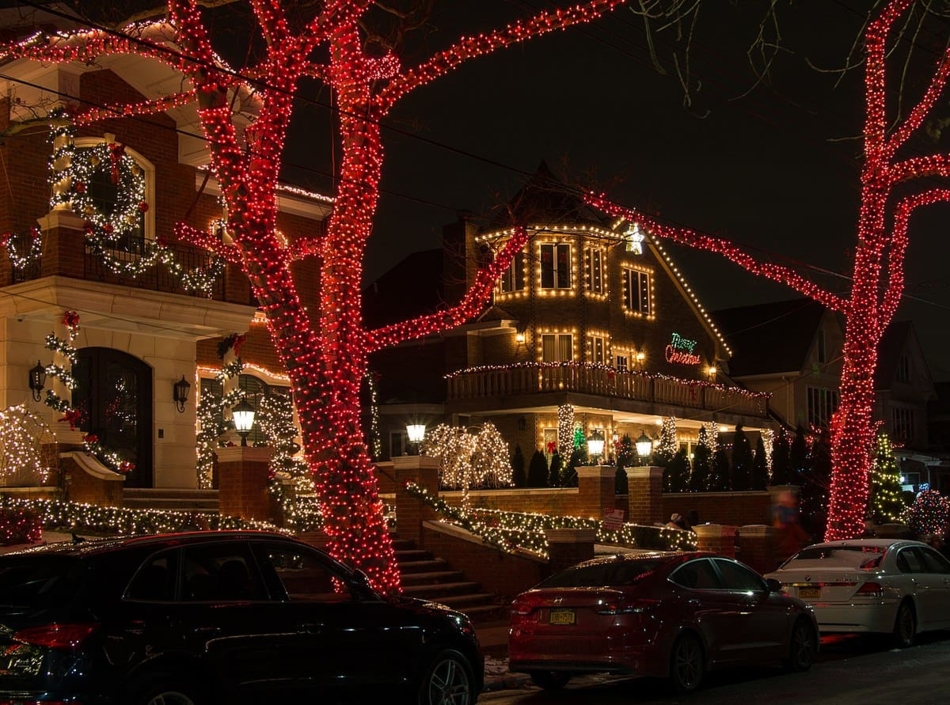 Every December, watch as one of the busiest and most populous cityscapes in the world light up with hues of gold, silver and blue amidst a snowy backdrop. But out of this huge city, there is but one place that has captured the hearts of all those that view it and that is the spectacular Dyker Heights. The neighbourhood is decorated with all assortments of Christmas pleasures such as a life-sized Santa beaming a thick red and white glow, golden snowmen and an army of radiant nutcrackers. In short, this has become the go-to place in New York to celebrate the holidays.
4.Tokyo's Roppongi Hills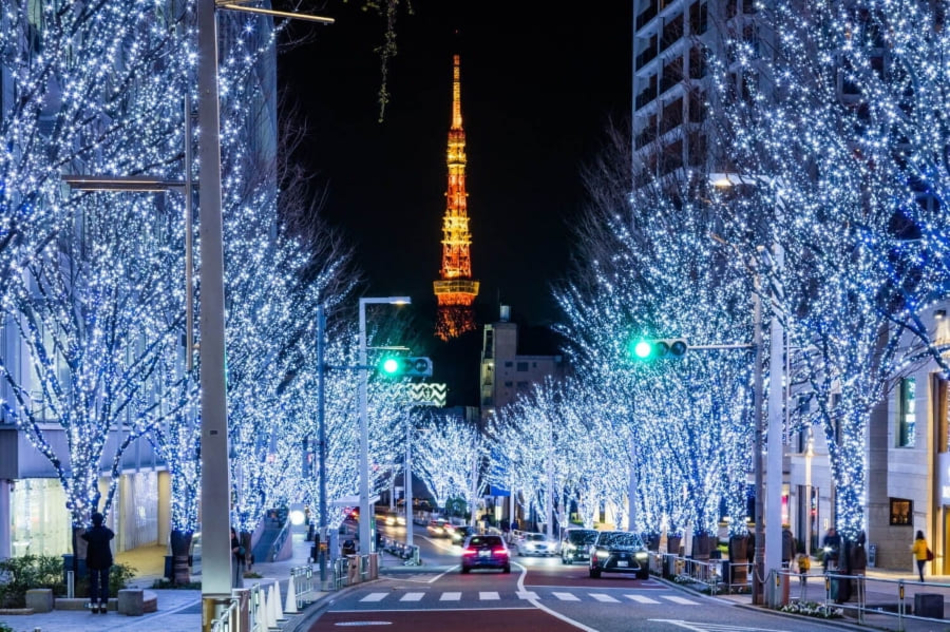 The LED-covered streets of Roppongi Hill have become a stable of Christmas celebrations in the land of the rising sun's capital for many years now. Blue-tinted trees bring Christmas cheer from mid-November throughout December, and it would be a crime not to experience it while in Tokyo.
5.Colombia's Alumbrados Navideños de Medellín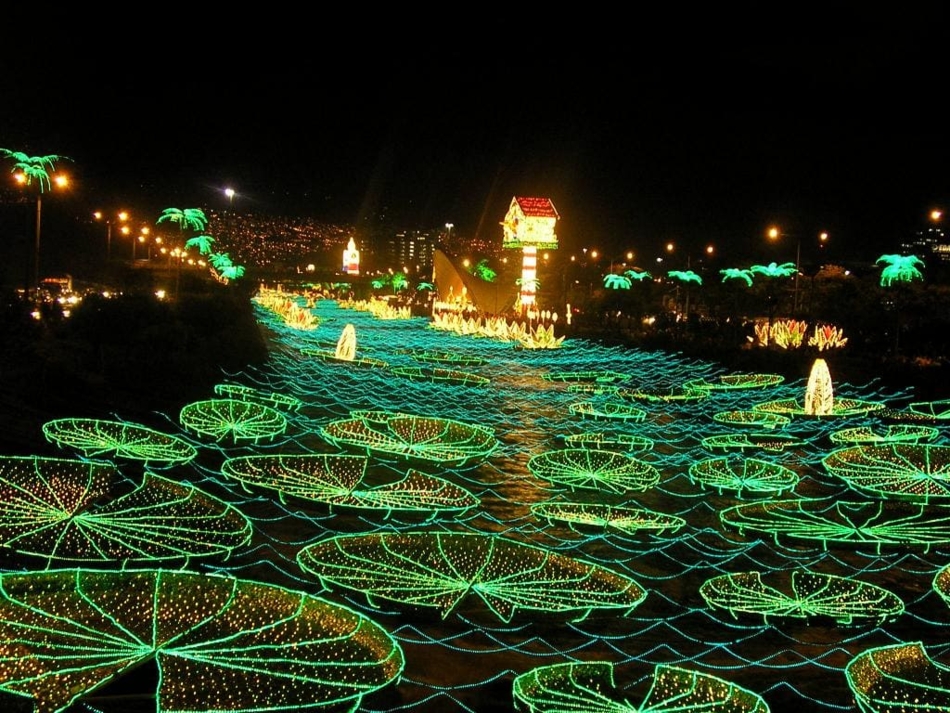 While it used to be known as a cartel playground, the Colombian city of Medellín has changed radically since the 1990s and is today a popular tourism destination. During the Christmas season, it is known for its wondrous Christmas lights display, The Alumbrados Navideños, which means Christmas lights in Spanish, has become a go-to destination for anyone wishing to be mesmerised by the multi-coloured light show. Over a million lights cover the city with all different shades, especially near the Medellín River. It's hypnotising, as the lights gracefully reflect on the water. The sensory experience continues at La Playa Avenue with its bright lanterns and colourfully patterned walkways.
Credits for the Main photo: © Juliana Malta on Unsplash
Inspire our community
A global community of enthusiastic and curious ones. Diverse voices. Subscribe for free to share your vision and enhance our art-filled world.


To leave a comment you must
sign in