Travel
A guide to London's elegant Mayfair neighbourhood
Where is Mayfair?
London's affluent Mayfair neighbourhood is a dream come true for anyone looking for high-end shops, members' clubs, extravagant cocktail bars and world-class galleries. Here are the best places to visit and things to do in Mayfair next time you're in town.
Members' clubs
Mayfair is home to some of London's most exclusive havens for show business stars, members of the government and young people wanting to network. Members' clubs have been around since the 17th century and while they used to only welcome wealthy men, most no longer embrace this old-fashioned model. The Savile Club, founded in 1868 by a group of distinguished writers and artists, has held on to its tradition of only allowing men to become members. But the Arts Club, for instance, counts Gwyneth Paltrow and Stella McCartney among its board members. It's set within a beautiful yet very discrete townhouse and was founded in 1863 by Charles Dickens, among others. Tramp was established in 1969 and has been graced by music legends like The Beatles and Frank Sinatra. ANNABEL'S, founded in 1963, is one of the most elegant clubs in the world and has a verdant private terrace garden and first-class cuisine.
World-class art galleries
Increasingly art-focused, Mayfair is home to world-class galleries, where you can discover established and emerging artists from all corners of the world. Gagosian, a global gallery specialising in modern and contemporary art, spans 18,000 square feet and was inaugurated in 2015 with paintings, sculptures, and works on paper by Cy Twombly. David Zwirner is set within an 18th century Georgian townhouse and represents artists like Michael Armitage and Andra Ursuţa. Pace gallery, on Hanover Square, meanwhile, opened its London home in 2021 with a show by Mark Rothko. Then there's the Royal Academy of Arts, of course, based in the Palladian-style mansion Burlington House. Its collection includes 'Taddei Tondo' — Michelangelo's only marble sculpture in Great Britain — and the annual Summer Exhibition is a great opportunity to discover emerging artists alongside established talent.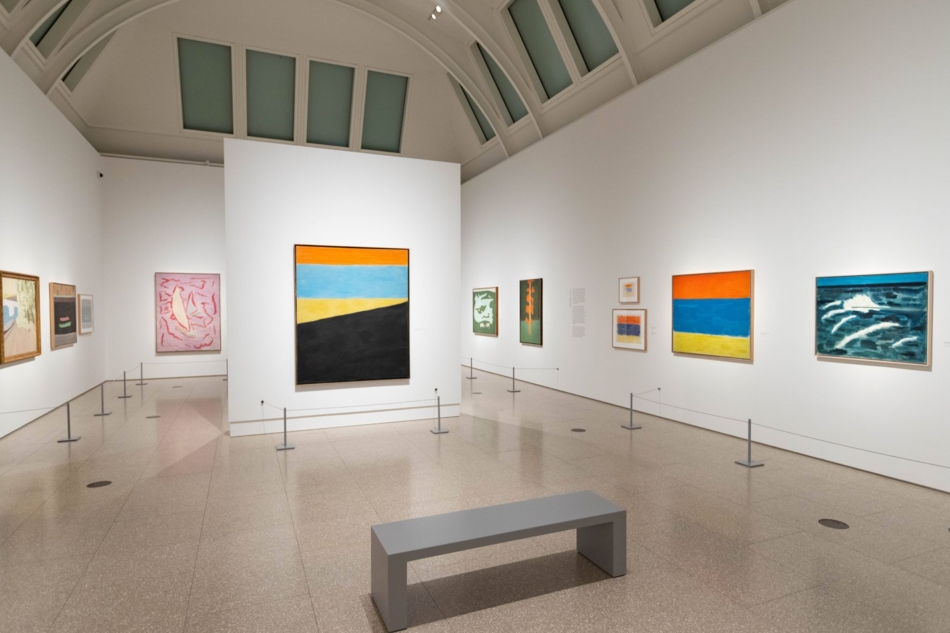 Mayfair shopping
A luxury fashion-lover's utopia, Mayfair offers everything from glamorous department stores to stylish designer shops. Paul Smith, on Albemarle Street, is quite remarkable, with its distinct façade of cast iron and eclectic designs which can be made-to-measure. It is also a gallery space for exhibitions. Stella McCartney on Old Bond Street, spread over four floors, is also worth a visit. You'll be greeted by moss-covered rocks on the ground floor, and can book an appointment to visit the top floor's 'members and non members only' club. Looking for an amazing suit? The world's most famous suiting street is Savile Row, which was created as part of the Burlington Estate in the early 1730s. It was named after the Earl of Burlington's wife, Lady Dorothy Savile. And if you're looking for a truly exclusive garment to wear, Burberry's majestic flagship store offers a "trench coat personalisation experience" so you can digitally customise one of its iconic silhouettes with embroidered monogramming or vintage check linings.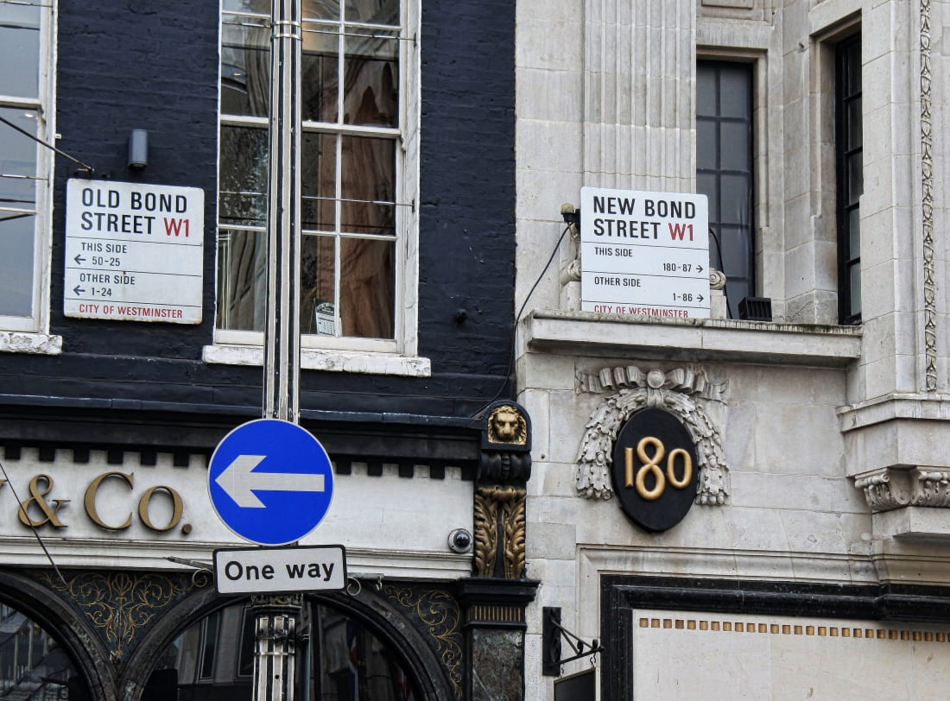 Michelin-star restaurants
When it comes to Michelin stars, it's hard to beat Mayfair: This area has the most Michelin stars than any other part of London. While you'll be spoilt for choice, one of the most audacious spots is Ollie Dabbous's restaurant Hide, which looks out over Green Park and is set over three floors. Dabbous's dishes use quality, organic ingredients and are presented quite theatrically. If you fancy sharing plates, stay on the ground floor; otherwise head upstairs for a masterful tasting menu. From roasted Orkney scallop, served with fresh peas, to his delightful crab tartlet, all dishes here are thoughtful and seem to naturally fall together.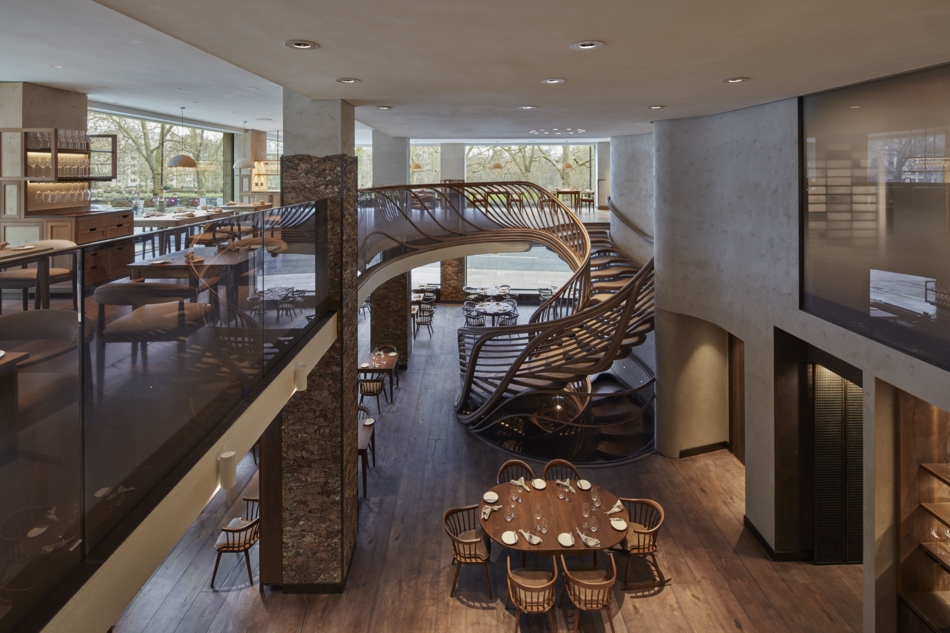 Another fine restaurant you may want to try is Hakkasan, which serves delicious Chinese cuisine through traditional techniques but with a contemporary twist. The dramatic, moody lighting makes you feel like you're in a James Bond film and dishes here are bold and unique — perhaps try the Charcoal Grilled Silver cod with Champagne and Honey or the Peking Duck with Royal Beluga Caviar.Extravagant cocktail barsMayfair boasts some seriously lavish cocktail bars such as Connaught Bar, which has made it into the World's Best Bars list. In fact, in 2021 it clinched the crown for the second year in a row.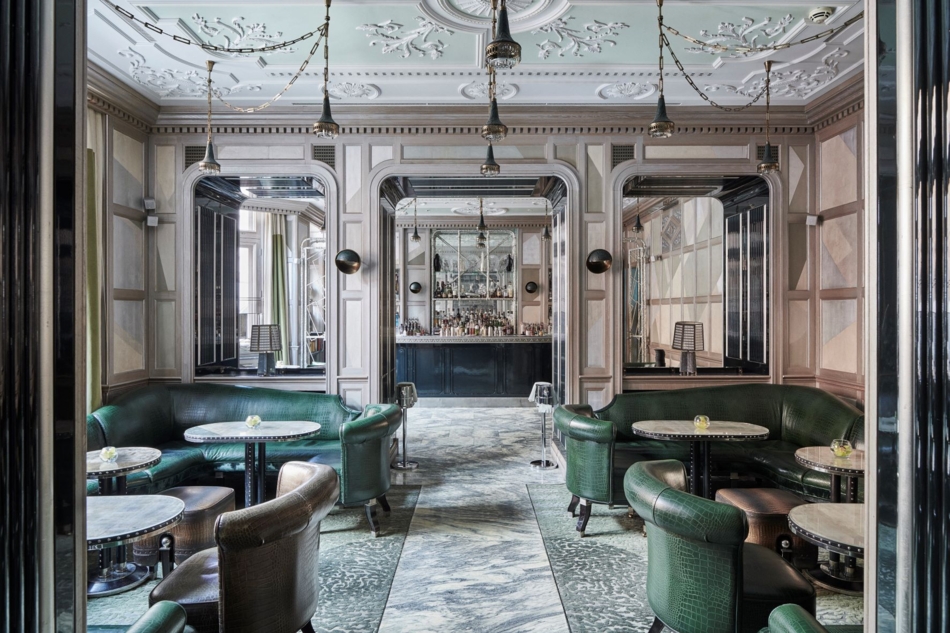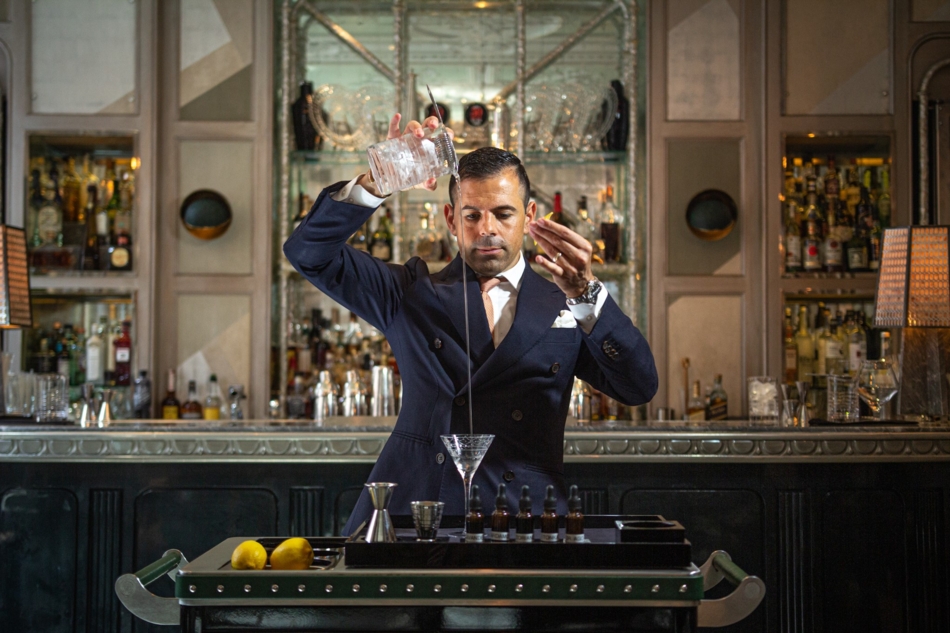 Run by Italian mixologist Ago Perrone, it has comfortable, deluxe leather chairs and a classic martini trolley service. Another of London's best drinking experiences can be found at Dukes Bar, known for its artful martinis. Its walls are lined with 19th and 20th century portraits and lush, velvet armchairs. The American Bar at The Stafford Hotel is just around the corner and is also charming.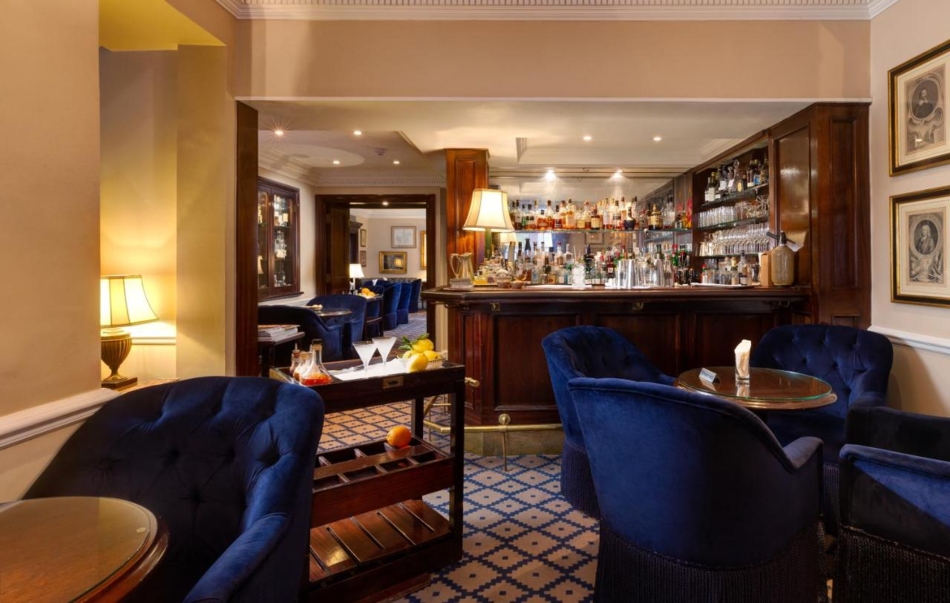 Beautiful green spaces
While it is best known for its top class restaurants, bars and shops, Mayfair also has peaceful terraced gardens and pretty squares, perfect for enjoying an ice cream on a sunny day. Mount Street Gardens, hidden behind mansions, used to be a burial ground. Created in 1889, the garden features exotic trees and ornamental plants and shrubs, as well as a bronze, horse-topped 19th century water fountain. The oval-shaped Berkeley Square is also really picturesque. Laid out in the mid 18th century by the architect William Kent, it is surrounded by plane trees and was named after the Berkeley family, whose house stood nearby until 1733.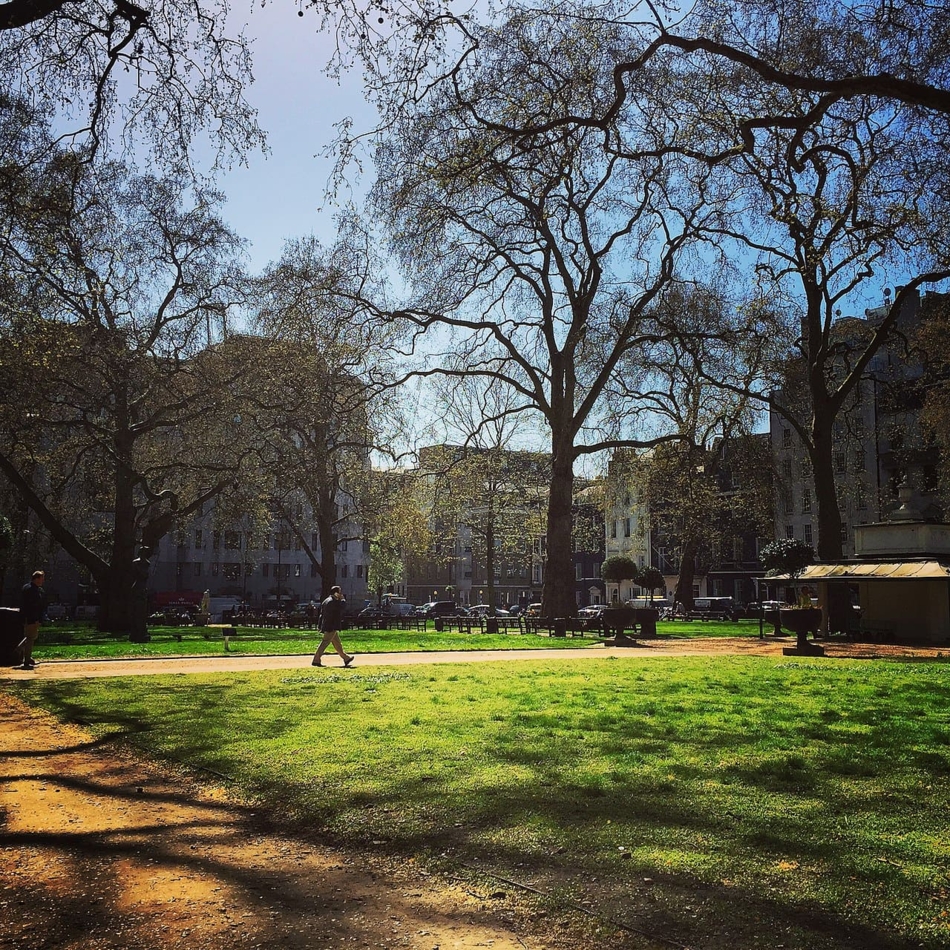 London's elegant Mayfair neighbourhood is also awash with dozens of world class galleries. Explore our guide to the most amazing galleries to visit in London.
Credits for the Main photo: The Mayfair district of London - Spiroview Inc © Shutterstock
Inspire our community
A global community of enthusiastic and curious ones. Diverse voices. Subscribe for free to share your vision and enhance our art-filled world.


To leave a comment you must
sign in