Travel
An insider's guide to London's Notting Hill
London's cosmopolitan Notting Hill neighbourhood often instigates a mental image of the 1999 romantic comedy film directed by Roger Michell film starring Julia Roberts and Hugh Grant. But although this district has long been associated with famous artists and the carnival, there are so many more reasons to visit.
From Michelin-rated restaurants to Portobello Road, here are some of the best things to do and see here.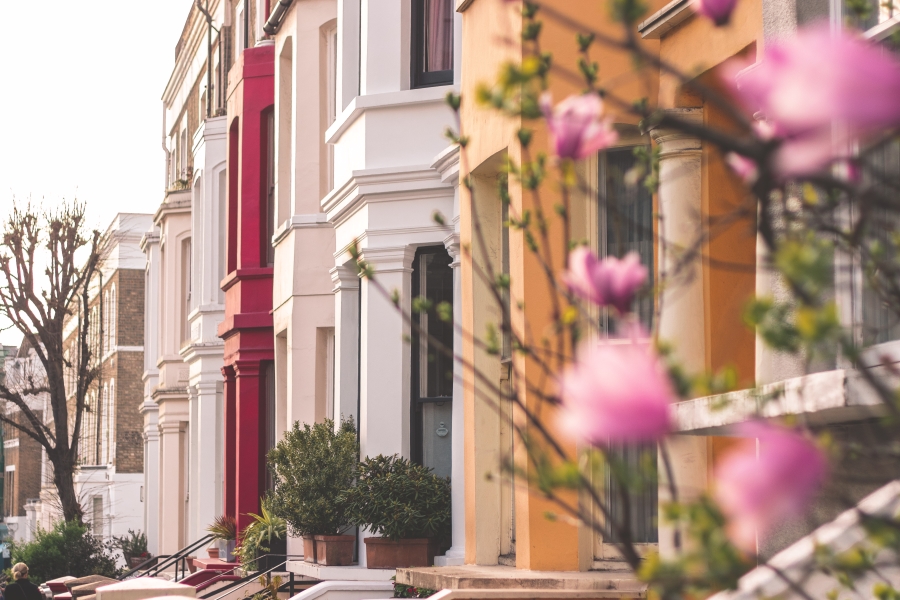 Maddox Gallery: A contemporary and modern art powerhouse
Maddox Gallery, in Westbourne Grove, is a must for Notting Hill itineraries, exhibiting a variety of art in a fascinating period building since 2015.
'Girl with Balloon' by Banksy, 'Myths, Mickey Mouse' by Andy Warhol and 'Pumpkin' by Yayoi Kusama are among works you can currently buy here.
An exhibition titled 'Nature's Order' runs here until March 6, 2023 and explores the ever-evolving relationship between humans and our natural environment. Some of the artists featured in this show include David Hockney, Yayoi Kusama, Jeff Koons, and David Shrigley.
Maddox Gallery
12 Westbourne Grove, London W2 5RU
Museum of Brands: A time-travel adventure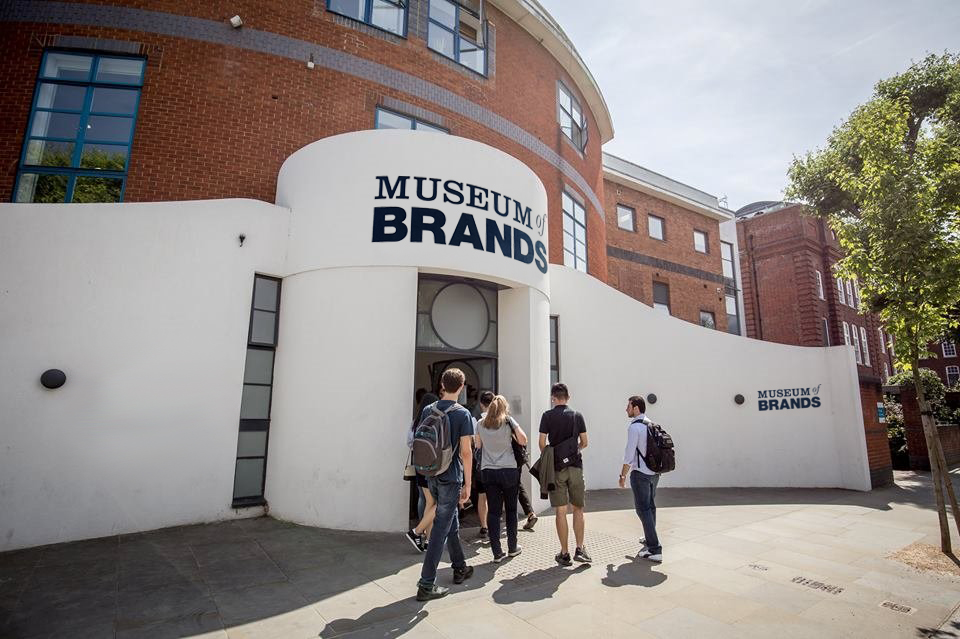 Providing a nostalgic insight into what life has been like in the UK since the Victorian era, this museum attaches well-known brands to historical events such as Royal coronations, world wars and the digital revolution.
The museum's permanent Time Tunnel exhibition explores consumer brands and products from previous decades. You can see past magazine covers, the earliest BBC broadcasts, toys, games and food packing of current and old brands. Robert Opie, the consumer historian behind the museum, acquired the first item in 1963 — a packet of vending machine munchies from Inverness.
Museum of Brands
111-117 Lancaster Rd, London W11 1QT
Portobello Road Market: Vintage fashion and other hidden gems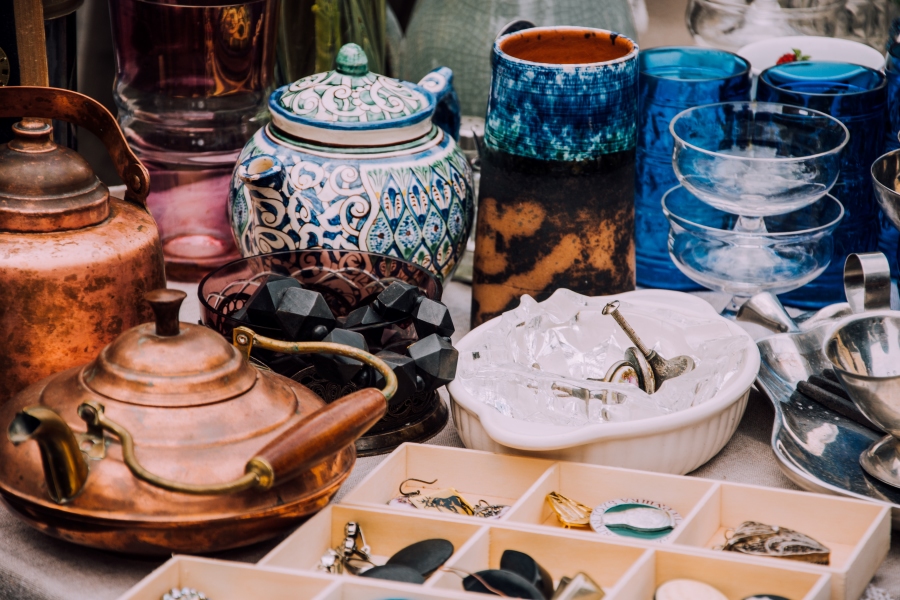 Portobello Road is the world's biggest antiques market, with Saturday being the most vibrant day of the week to visit. You'll find hundreds of stalls, shops and vintage arcades as well as fruit and veg, bric-a-brac and fashion stalls dotted around the market. Many of the traders have been here for generations. After you've found some vintage finds to gift to your loved ones, maybe head to Gold for lunch, a laid-back yet stylish restaurant serving seasonal plates to share.
Gold, Notting Hill
95-97 Portobello Rd, London W11 2QB
The Notting Hill Bookshop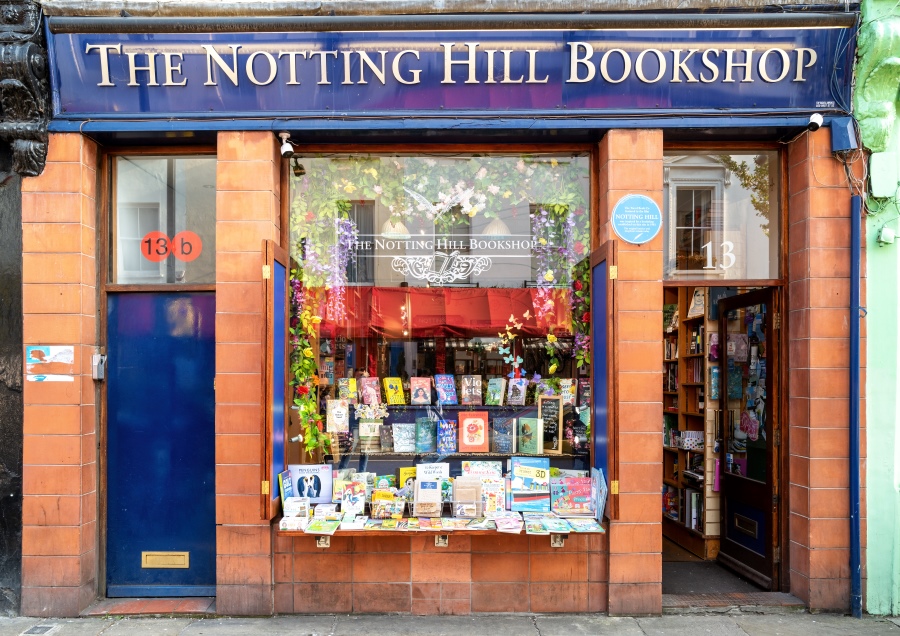 This bookshop will order any book as requested as long as it is in print, and delivers it for free within a two-mile radius, with an influx of new books arriving every month.
This is an experience in which actors Julia Roberts and Hugh Grant will be at the forefront of your mind since this bookshop inspired the movie.
The Notting Hill Bookshop sells special editions, pocket hardbacks, and satin-bound classics, and also holds events all year. You can RSVP now for local author Gia Lulic's memoir recount of 'Joyful Journey - a guide back to the wild self' on March 2. Author and poet Suzanne Lapstun will also be holding an event on March 23, looking at her book 'Letters from the Arctic' where she focuses on the years she spent as an Arctic guide.
Both events offer book signing and a question and answer with the author.
The Notting Hill Bookshop
13 Blenheim Cres, London W11 2EE, UK
Holland Park: A short walk away from the hustle and bustle of Notting Hill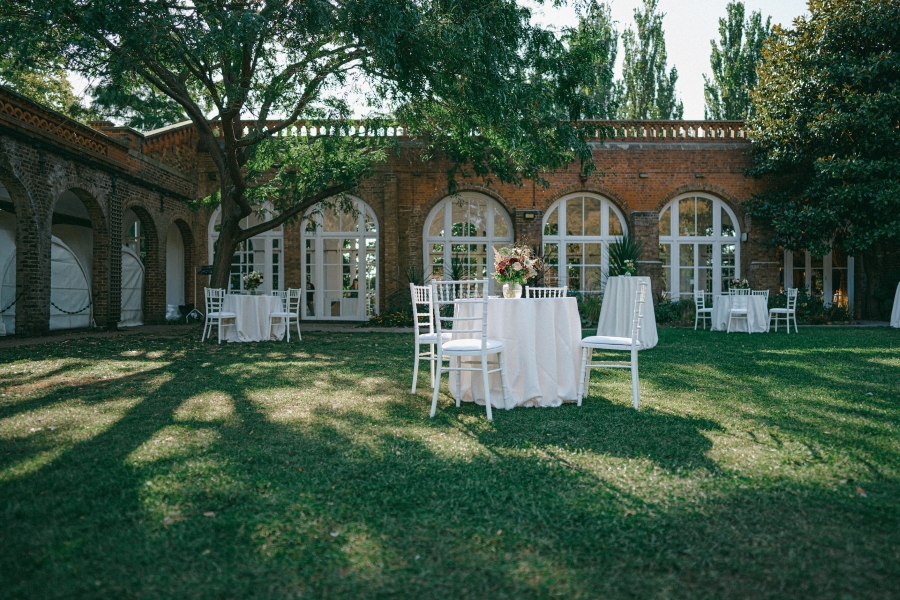 At Holland Park, which is just a short walk away from Notting Hill, you can tap into nature with over 22 hectares of manicured gardens of what used to be the grounds of a Jacobean mansion built for Sir Walter Cope in the early 17th century.
A Kyoto Garden sits within the park – a tranquil, Japanese haven of tiered waterfalls, lanterns made of stone and maple trees, donated by the Chamber of Commerce of Kyoto in 1991. There's a unique adventure playground made from oak which is sure to keep children entertained for hours.
Opera Holland Park holds a three-month festival in the summer and you can enjoy a concert in the canopied open-air auditorium. Don't miss Rigoletto (May 30– 24 June 2023), Hansel and Gretel (June 10 – 23 2023) and La bohème (19 July – 5 August 2023), the world premiere of Jonathan Dove's Itch (July 22 – August 4 2023), and Ruddigore (August 9 – 12 2023).
Opera Holland Park Theatre
Ilchester Pl, London W8 6LU
Where to eat: Delightful food
Michelin-starred restaurant Core by Clare Smyth, on Kensington Park Road, features soft, comfortable furnishings, elegant fixtures and of course, delightful food.
Clare Smyth is the only female chef to have won three Michelin stars in the United Kingdom, particularly at Restaurant Gordon Ramsay. Perhaps order their Herdwick lamb with sheep's curd, savoury and black cardamom, or roasted cod with Morecambe Bay shrimps, swiss chard and brown butter. The 'Notting Hill forest' dessert with chestnut, prune, pine and woodruff is also delicious. All ingredients are British sourced and bought at the highest standards at Core.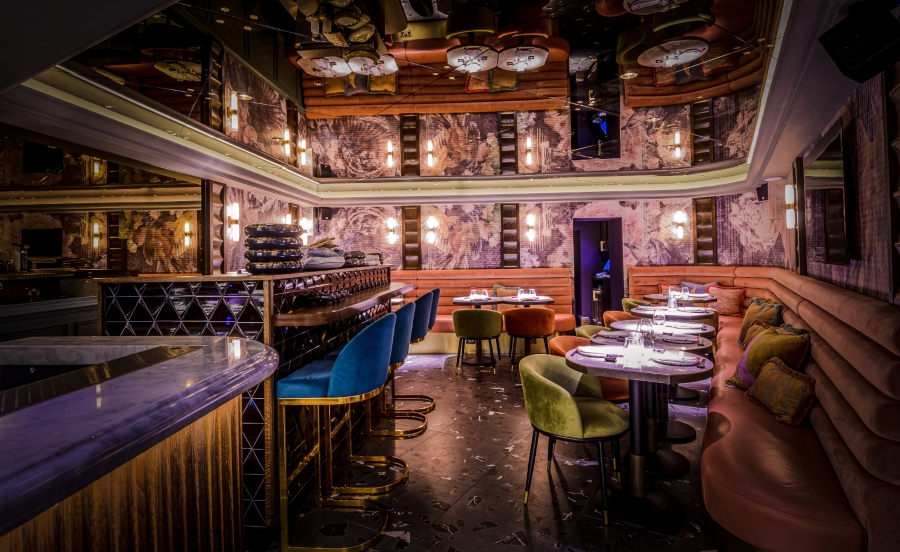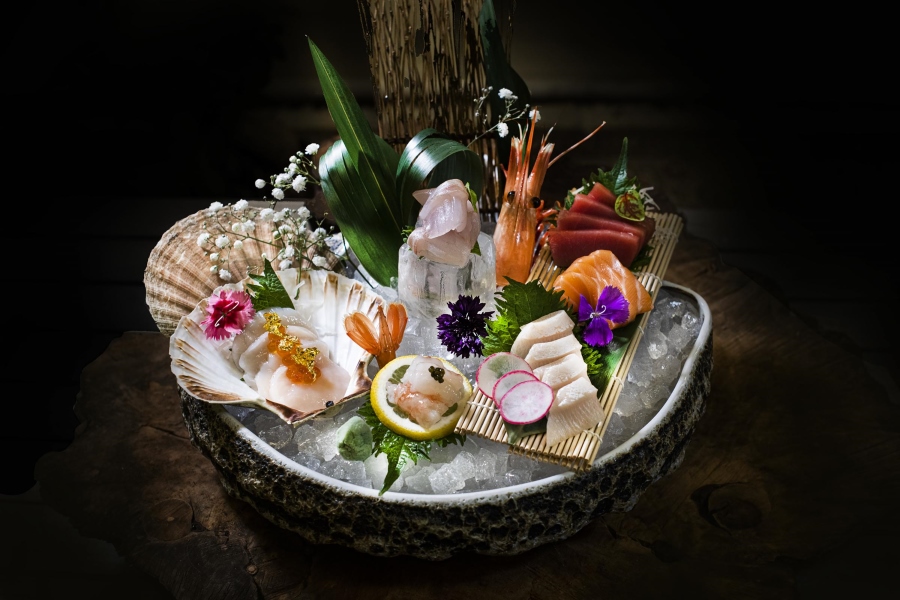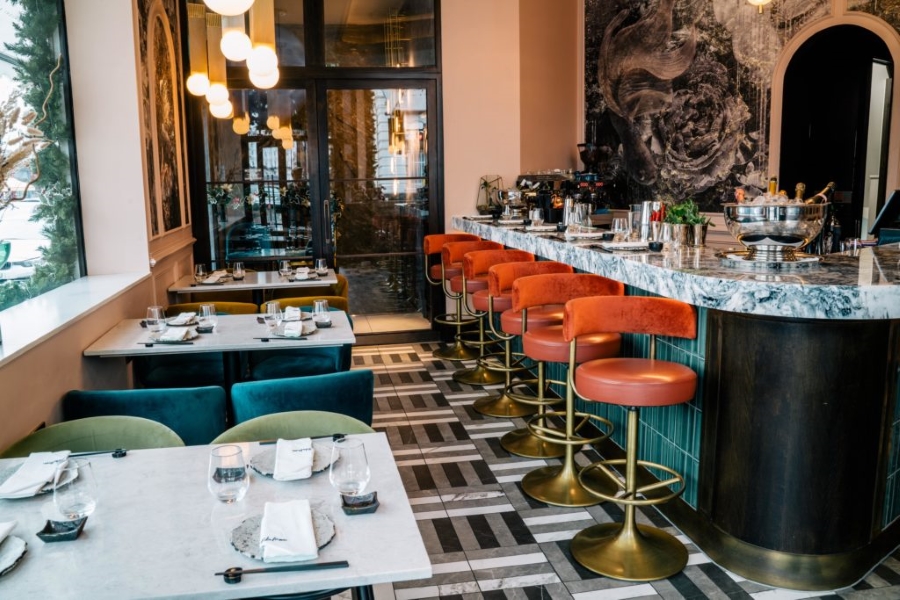 Rika Moon Restaurant
Rika Moon, meanwhile, is one of the best places to experience Japanese fusion cuisine, including tempura, raw and sushi maki dishes. Mahsa Salehnazhad, the founder, has a dog called Rika and dogs are allowed, so your furry friend doesn't have to miss out.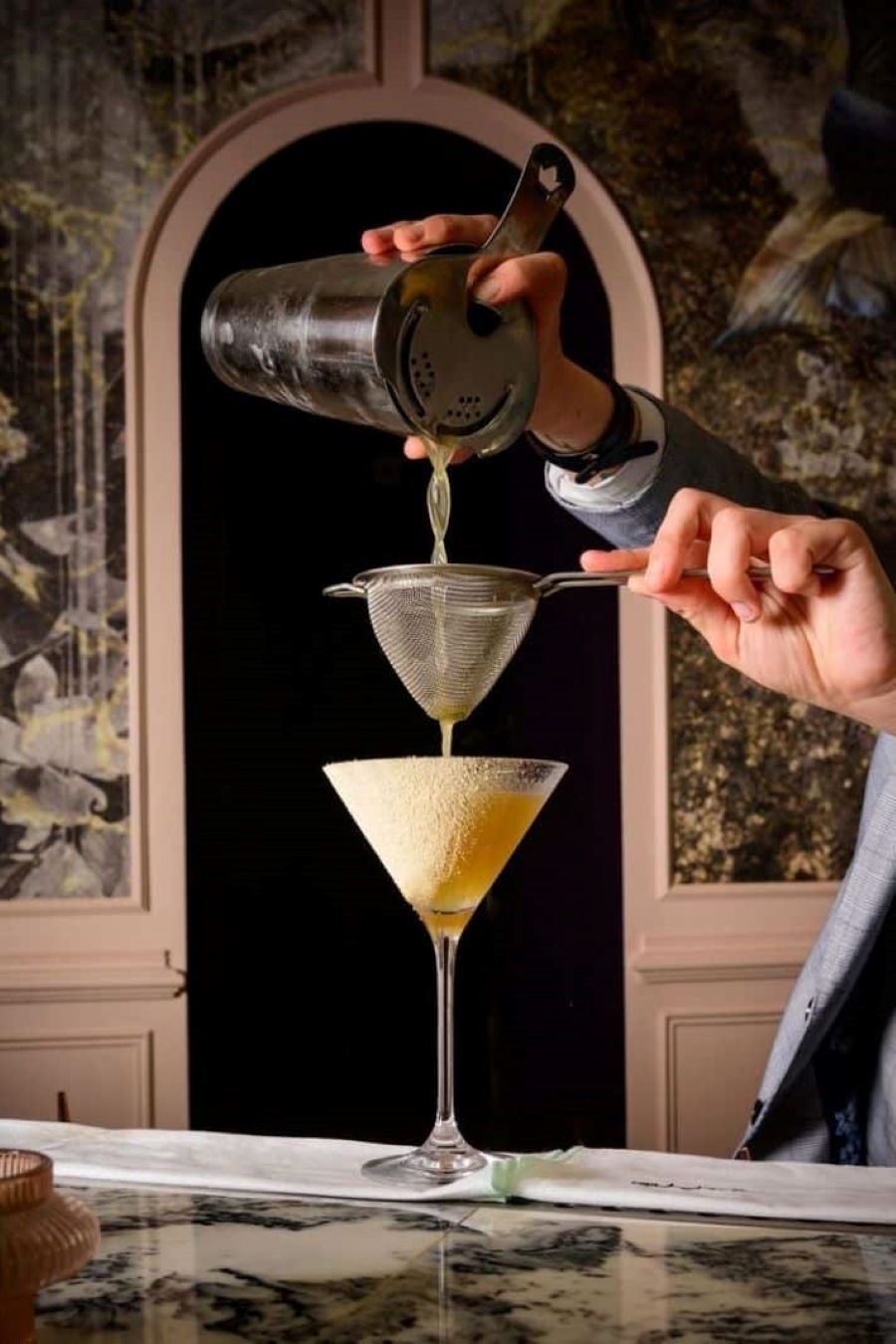 Some of their mouth-watering dishes include Kyoto miso black cod with mountain caviar, Japanese pickles and yuzu anori, Chilean sea bass with onion sweet chilli sauce and sea vegetables and grilled aubergine with tomato miso, wasabi sesame, spring onions and watercress.
Core
92 Kensington Park Rd, London W11 2PN
Rika Moon
120 Kensington Park Rd, London W11 2PW
Where to stay: The Princess Royal Hotel
Nestled in the heart of Notting Hill, and originally a Victorian pub with few rooms, The Princess Royal now contributes to the district's cosmopolitan allure with its Mediterranean-inspired menu and palatial décor.
Rooms are decked out with eclectic furnishings, vibrant, bold prints and eye-catching artworks – these are all captivatingly named after Princess Diana, Lillibet, Alexandra and Margaret.
Chef director Ben Tish is at the helm of the kitchen, and they have an extensive a la carte Mediterranean-inspired menu of small and larger plates of traditional cheese, mussels and prawns, a 'raw bar' serving scallop crudo and oysters and beautifully served salads with beetroot and winter leaves.
47 Hereford Rd, London W2 5AH
If you're looking for other alluring neighbourhoods to explore in London, take a look at our guide to Mayfair.
Credits for the Main photo: © AdobeStock
Inspire our community
A global community of enthusiastic and curious ones. Diverse voices. Subscribe for free to share your vision and enhance our art-filled world.


To leave a comment you must
sign in