Events
ASVOFF Festival: Behind the scenes at the world's first film festival dedicated to fashion, style and beauty
Paris is still the world's top fashion capital. On November 10, the annual fashion film festival A Shaded View on Fashion Film opened at 3537, a contemporary cultural centre founded by Comme des Garçons' Creative Director Rei Kawakubo.
The festival was founded by Diane Pernet, one of the biggest names in the contemporary fashion scene. A fashion critic, blogger and journalist with a background as a designer and stylist, Pernet began her career as a costume designer. She's also the author of the blog 'A shaded view on Fashion', after which the festival is named, and sees her task as initiating dialogue and contributing to the discovery of new talent.
ASVOFF is a unique event — a globetrotting cultural institution that presents short films and also hosts conferences, installations and performances. The event has travelled to creative capitals such as New York, London, and Tokyo, Milan.
The show was hosted by model, producer and Chanel Ambassador Caroline de Maigret. Morrocan-French fashion designer Jean-Charles de Castelbajac was elected Honorary Jury member. A documentary about this illustrious couturier opened the programme on the third day of the festival.
Article slider: "30: Caroline de Maigret"
Caroline de Maigret
A turning point for the festival
As Pernet points out, this year has been a turning point for the event. In her opinion, ASVOFF has finally matured to become a full-fledged cultural festival. The sections Manga/Anime, Chinese Films and TikTok films were added to the programme and retrospective documentaries and feature films took centre stage this year.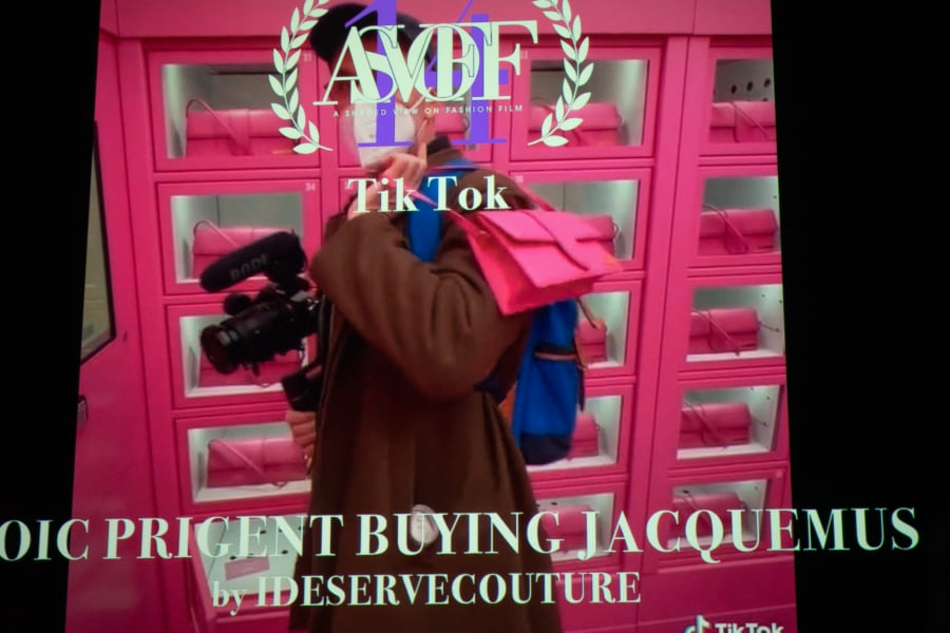 Perhaps the most high-profile of the competition was a section of short films tackling the issue of climate change influenced by the fashion industry, featuring famed personalities like Vivienne Westwood and Billy Eilish, who reminded us that we must act — now.
Article slider: "31: Asvoff best moments"
Amber Jae Slooten, a Dutch designer and the founder of The Fabricant, an online platform that sells "virtual" clothes, spoke immediately after the show. Amber cheerfully described how delightful making virtual clothes is, explaining that you can buy these virtual items and wear them online to online events to avoid feeling guilty. After all, making luxurious dresses entails using up an enormous amount of our planet's resources.
The festival closed with a documentary by the American photographer and filmmaker Bruce Weber entitled 'The Treasure of his Youth: Photographs of Paolo di Paolo', about one of the most famous and talented Italian photographers.
Photo credits: © Olia Kolendo for Art de Vivre
Inspire our community
A global community of enthusiastic and curious ones. Diverse voices. Subscribe for free to share your vision and enhance our art-filled world.


To leave a comment you must
sign in