Art
'Bernat Klein: Design in Colour' review — a thought-provoking show tracing the fascinating life of an underrated artist
'Bernat Klein: Design in Colour' celebrates the life and work of one of Scotland's greatest unsung heroes of art, the Serbian-born textile designer Bernat Klein. The exhibition, which opened on the centenary of his birth at the National Museum of Scotland intimately traces the course of Klein's innovative career, from his first steps in the textile industry to his forays into painting and interior design.
Who was Bernat Klein?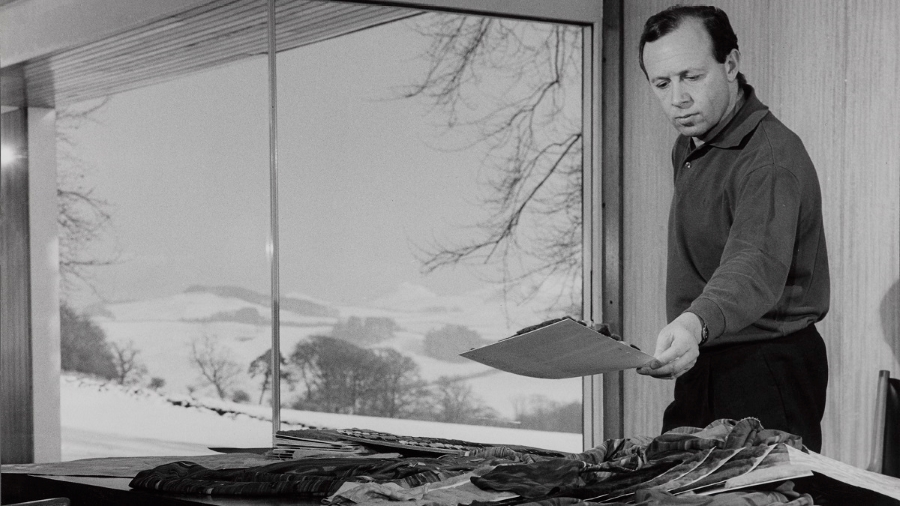 The influential Modernist was born in Serbia in 1922, eventually settling in the United Kingdom following the end of the Second World War. After studying textile technology at the University of Leeds, Klein set up his famous weaving shop, Netherdale Mill, in Galashiels on the Scottish Borders in 1952. The shop produced fabrics, sold at the company store in Edinburgh.
The exhibit features some of Klein's work from the beginning of his career, including a sketchbook from his time at university, circa 1947, and samples of early fabric designs produced at his workshop, showcasing what would become his trademark, striking colours inspired by the natural beauty of the Scottish countryside.
Textile Design, couture fashion and constant innovation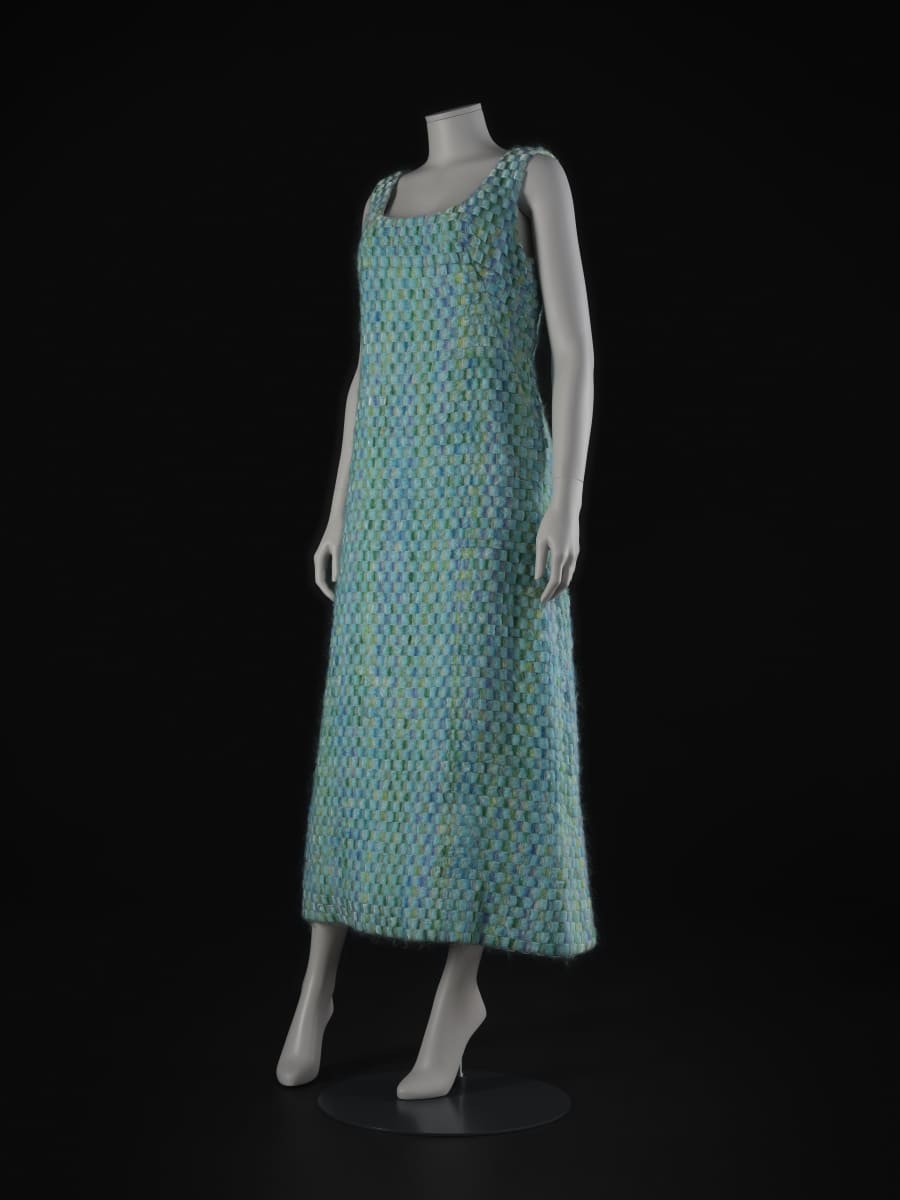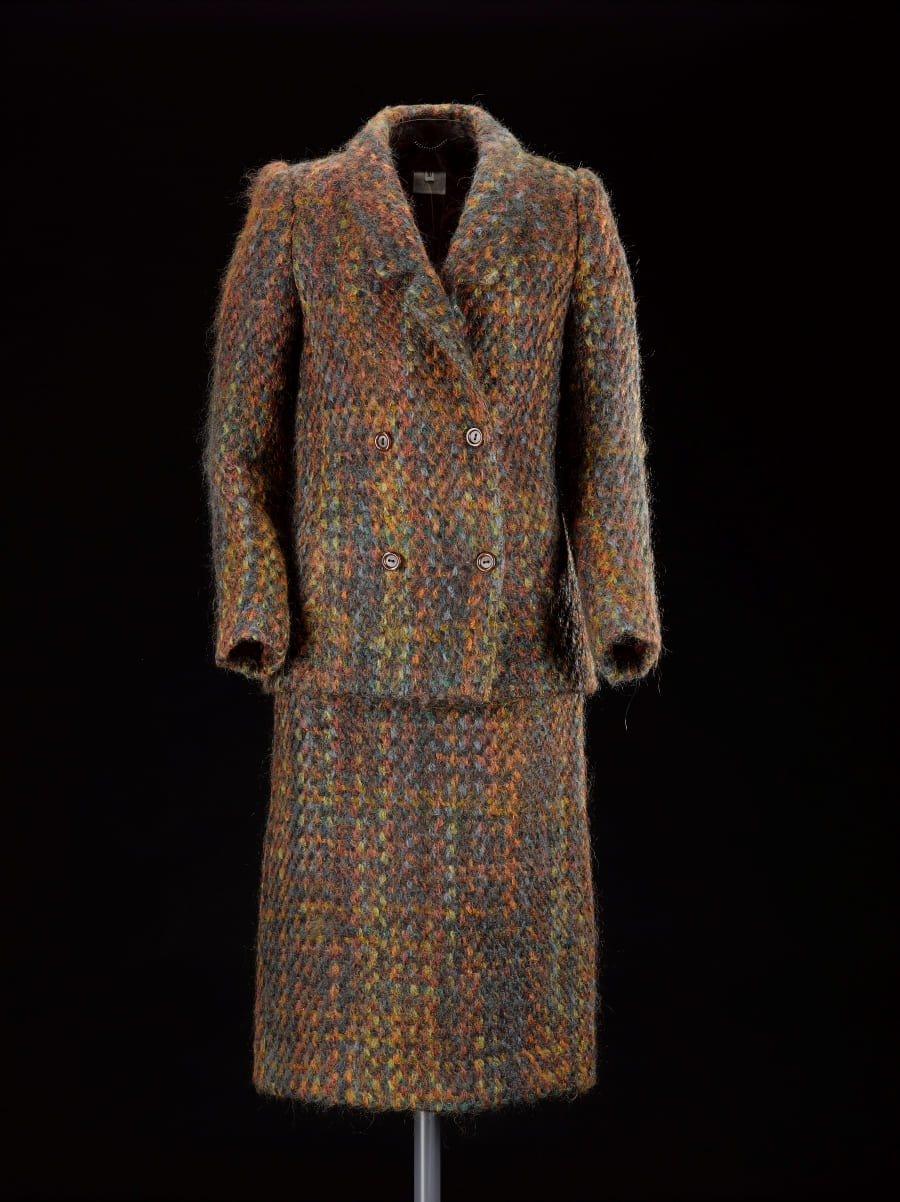 Photo 1 - Velvet tweed dress, part of the Bernat Klein Collection © National Museums Scotland, Photo 2 - Bernat Klein wool and mohair tweed suit © National Museums Scotland
The first big breakthrough of Klein's career came in 1963 when Coco Chanel selected one of his distinctive mohair tweed fabrics for her Spring/Summer collection that year. While this was a milestone in the life of the Serbian designer, the exhibit highlights that despite his rising star status in the industry, Klein still had to deal with anti-semitism. Raised in an Orthodox Jewish family, his family were forced to flee their home to escape the rise of Nazism and fascism across Europe, and he suspected that Chanel never met with him (or any of the other Jewish artists that she collaborated with) in person, despite using his designs, because of his heritage.
Klein spent the rest of the 1960s constantly innovating and creating new and exciting colours, patterns and textures, including pioneering an entirely new process for dyeing fabric, which he termed 'space-dyeing', that allowed for a single piece of material to contain multiple different colours. He also continued to produce designs for the famous couture fashion houses of the era, including Yves Saint Laurent, Balenciaga, Hardy Amies and Dior. 'Design in Colour' features a large array of the pieces he produced during this period, such as a wool and mohair tweed suit that was modelled in a 1963 issue of Vogue, as well as other items of clothing including a striking coat-and-belt combination and a comprehensive collection of the fabrics coming out of Netherdale Mill at the time.
Klein's wife Margaret Klein: A talented designer in her own right
While the main focus of the exhibition is obviously Bernat Klein, 'Design in Colour' also highlights the significant contributions that Klein's wife, Margaret, made to his work. Margaret Klein was a well-respected designer in her own right, and she created knitwear patterns that
used Klein yarn, and later was in charge of production and design of Bernat Klein knitwear patterns that were sold commercially. Many of the examples of knitting pattern on display in the exhibition are those that were knitted by Margaret herself.
More than a textile designer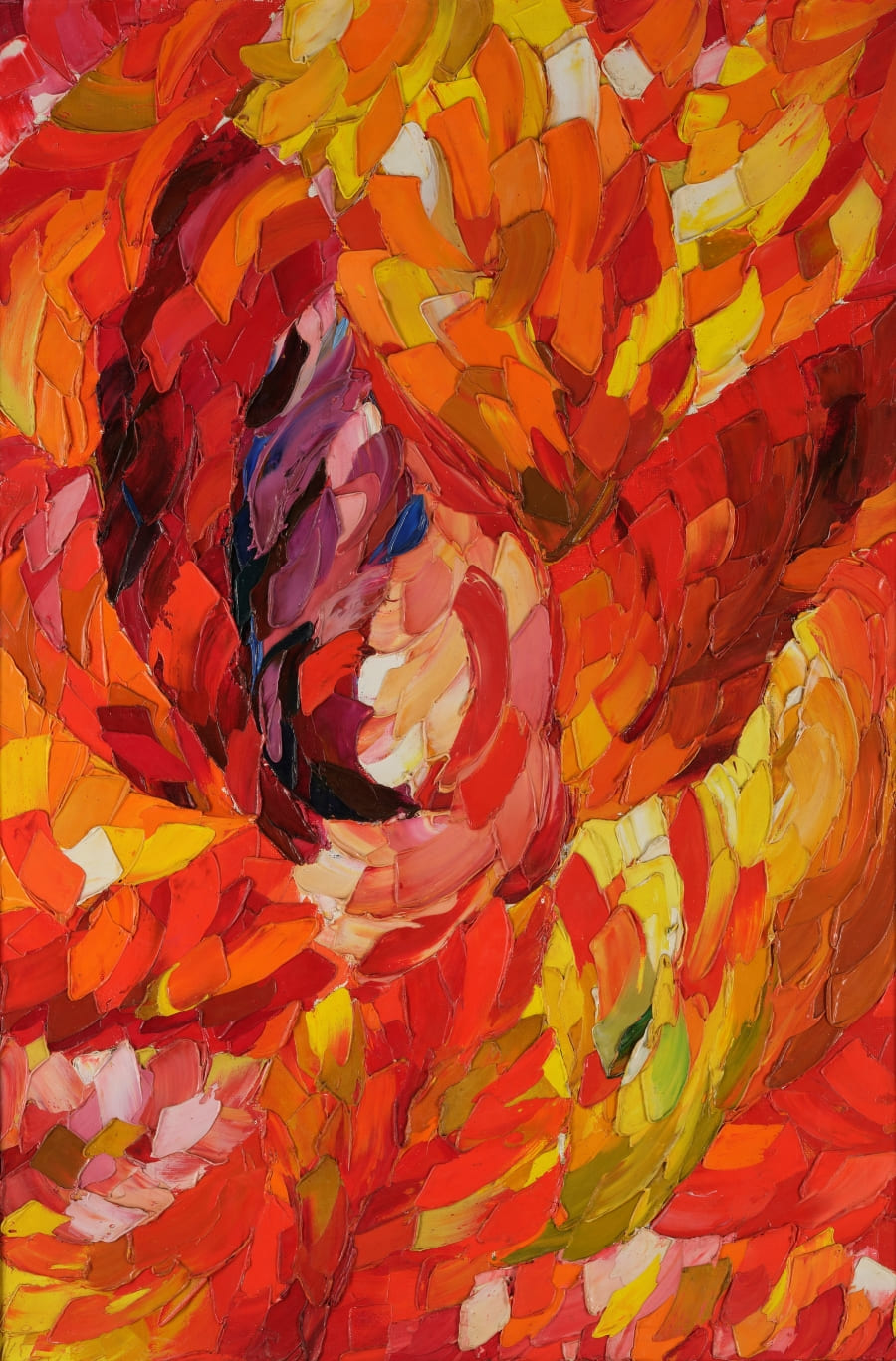 Klein was a multidisciplined artist, and the exhibition also features many of his oil paintings. Having studied Fine Art at the Bezalel School of Arts and Crafts in Jerusalem, he used his paintings to experiment with colour and texture before adapting the ideas into his textile designs. Works like 'Tulip' and 'Autumn Trees', while abstract, clearly demonstrate Klein's preference for using earth tones, taking inspiration from his natural surroundings.
Klein also took inspiration from artists such as the French post-Impressionist artist Georges Seurat, emulating his approach of transforming an image into a collage of colours.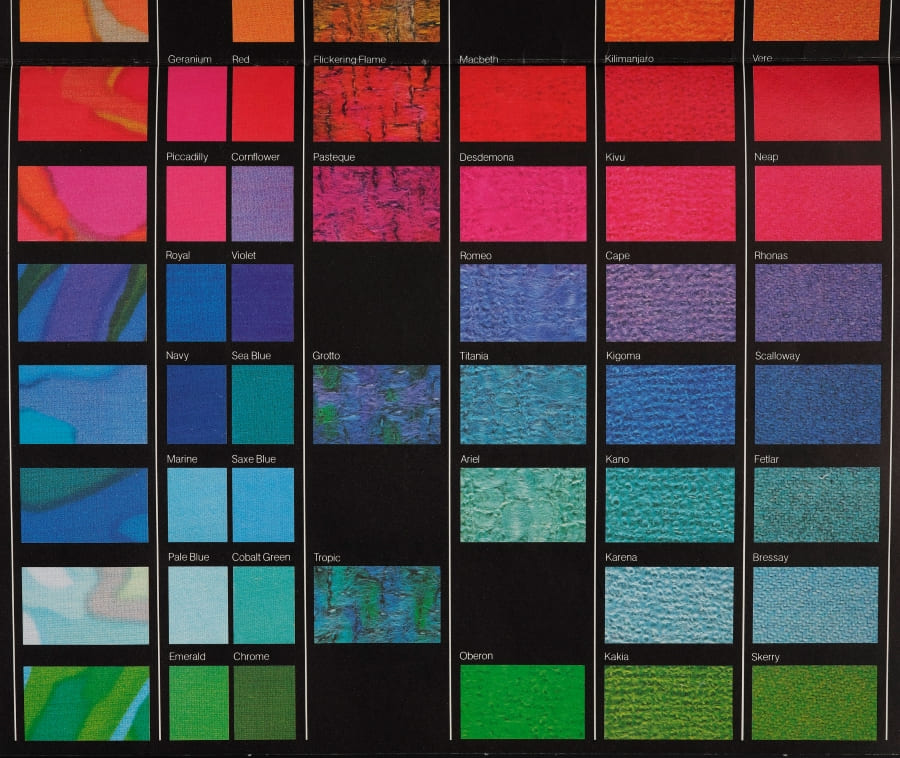 In addition to his textile designs and oil paintings, 'Design in Colour' also prominently features examples of Klein's work as an interior designer and colour consultant. In 1966, the artist set up a design consultancy company which collaborated with a slew of interior firms in Britain and further afield in Scandinavia. A page from a 1973 mail-order colour catalogue shows the wide array of almost psychedelic patterns and designs the artist was producing at the time. The exhibition also has on display several examples of Klein's work that were commissioned beginning in 1969 by the Department of the Environment. His bright and bold carpets and woven fabrics light up traditionally dull government offices and are indicative of an artist at the height of his powers.
Klein retired from the textile industry in 1992, but continued to create art, primarily focusing on his oil paintings as well as drawing. The artist stopped his work for a few years following the passing of his wife Margaret in 2008 but did go on to complete a series of small oil paintings shortly before his death at the age of 91 in 2014.
A comprehensive collection
'Design in Colour' is a thought-provoking and lovingly curated exhibition which takes you through the timeline of the entire career of a pivotal, and often underappreciated, artist whose design philosophy reached across a wide spectrum of fields and industries. Bernat Klein's influence can be seen from textile design to interior design to architecture and beyond. His revolutionary techniques helped to establish Scotland as a hub for textile design, and his clear admiration for his adopted home has led to a growing reverence for the Serbian artist.
Bernat Klein: Design in Colour runs at the National Museum of Scotland in Edinburgh until April 23, 2023.
If you're looking for more cultural events to attend this year, check out our hand-picked selection here.
Credits for the Main photo: Bernat Klein painting in the Scottish countryside, 1960s. © Bernat Klein Moira Leggat; Image © National Museums Scotland
Inspire our community
A global community of enthusiastic and curious ones. Diverse voices. Subscribe for free to share your vision and enhance our art-filled world.


To leave a comment you must
sign in