Events
Celebrating 40 years of Modern Art at the Gulbenkian
A remarkable new exhibition titled 'Histories of a Collection' at the Calouste Gulbenkian Foundation in Lisbon, running through to September 18, showcases around 200 artworks from its collection dating back to the late 1950s.
A celebration of Centre of Modern Art's 40th Anniversary
The Calouste Gulbenkian Foundation is one of Portugal's most renowned cultural institutions. Named after its founder Calouste Sarkis Gulbenkian (1869-1955), an Armenian-British oil businessman and philanthropist, it was designed by the architects Ruy Jervis d'Athouguia, Pedro Cid and Alberto Pessoa. The museum consists of austere, concrete modern buildings that echo the founder's personality, and are nestled amid serene gardens designed in the 1960s by landscape architects António Viana Barreto and Gonçalo Ribeiro Telles.
With a collection of around 12,000 artworks, the Gulbenkian Foundation holds temporary exhibitions all year around. Many of its works were purchased from its scholarship recipients as part of its commitment to supporting artists — a tradition that began shortly after it was established in 1956.
The 'Histories of a Collection' show is being held to celebrate the 40th anniversary of the Modern Art Centre (CAM), which was closed for renovations for several years and is set to reopen in early 2024.
The beginning of a journey: A glimpse into the collection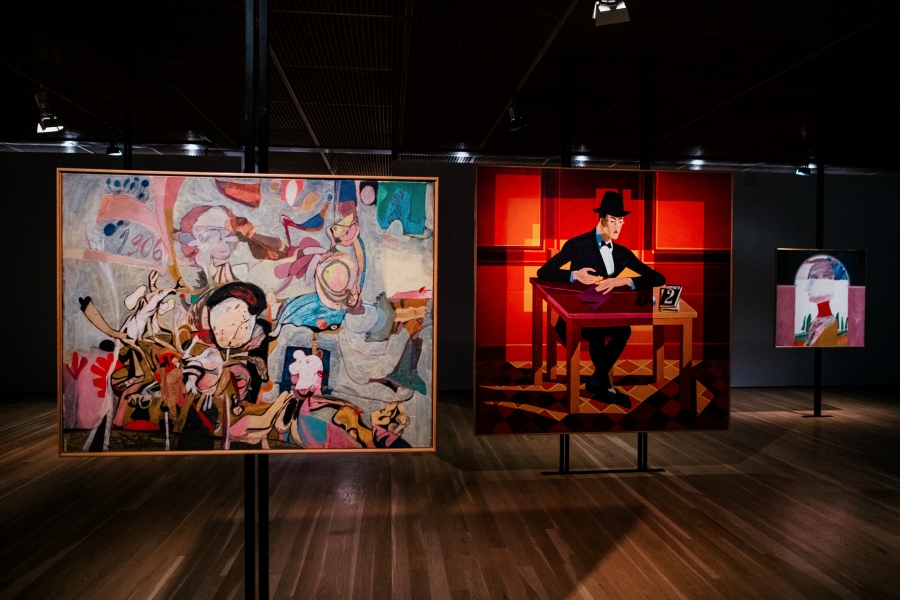 Upon entering the 'Histories of a Collection', you'll get the chance to encounter some of the museum's first acquisitions. One notable piece is Paula Rego's 'Portrait of Grimau' which she made between 1964 and 1965, and which captures Rego's response to the political climate of Portugal and Spain during that period. Expressing her frustration through dismembered figures drawn, clipped, and glued together, Rego depicts Julián Grimau, a Spanish politician who fell victim to police torture and execution in 1963.
Other first acquisitions unveiled in this show include David Hockney's dreamy oil on canvas 'Renaissance Head', from 1937, which the British artist made after a trip to America. It features the profile of a stern-looking person under an arch, and a verdant landscape dotted with cypresses in the background.
'Histories of a Collection' provides a wonderful opportunity to discover artistic gems from renowned Portuguese artists: Among these is an untitled work by Portuguese artist Amadeo de Souza-Cardoso, created in around 1917, which is an evocative, highly detailed Cubist-style work in which he introduced a female nude through a fragmented representation, along with a playing card, colourful flowers among other objects, encrusted with hair clips and pieces of glass, exploring the possibilities beyond traditional painting.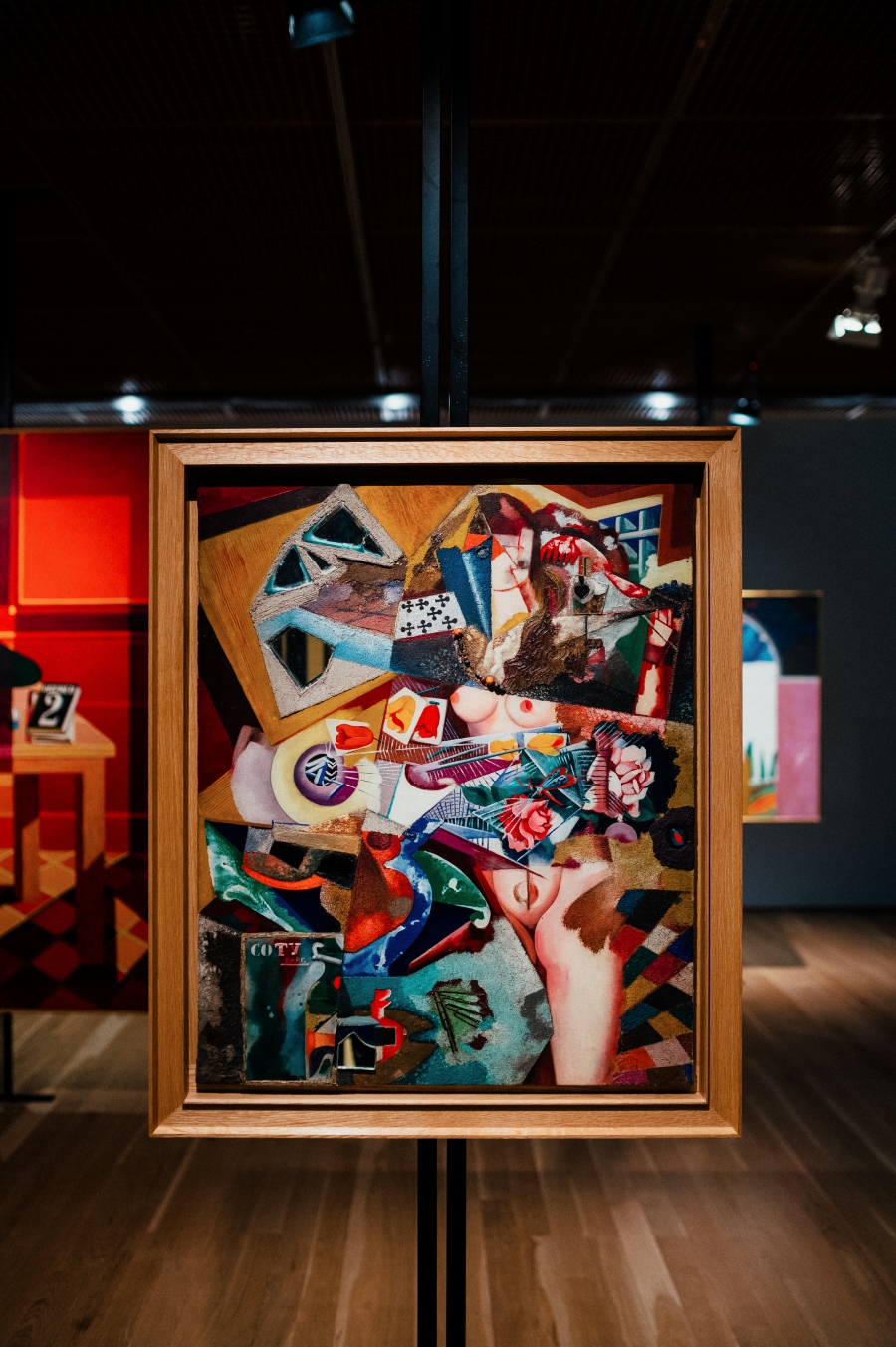 Works from 1958-1978 featured in the show include Menez's 'Henry VIII' (1966) and Sonia Delaunay's 'Grand Flamenco' (1915). Finally, the last section, 'Beyond the Fine Arts', which presents works from 1990-2005, features works like 'The Rest is Silence II' (2003) by Noé Sendas, which consists of two eery mannequins that look very much like real human beings at first glance, dressed in black suits, their heads drooping downwards — perhaps evoking submission or death. A mirror standing between them. This work was inspired by a video recording of people without homes.
Other shows to see at the Gulbenkian this summer: Exploring the works of Giacometti and Rui Chafes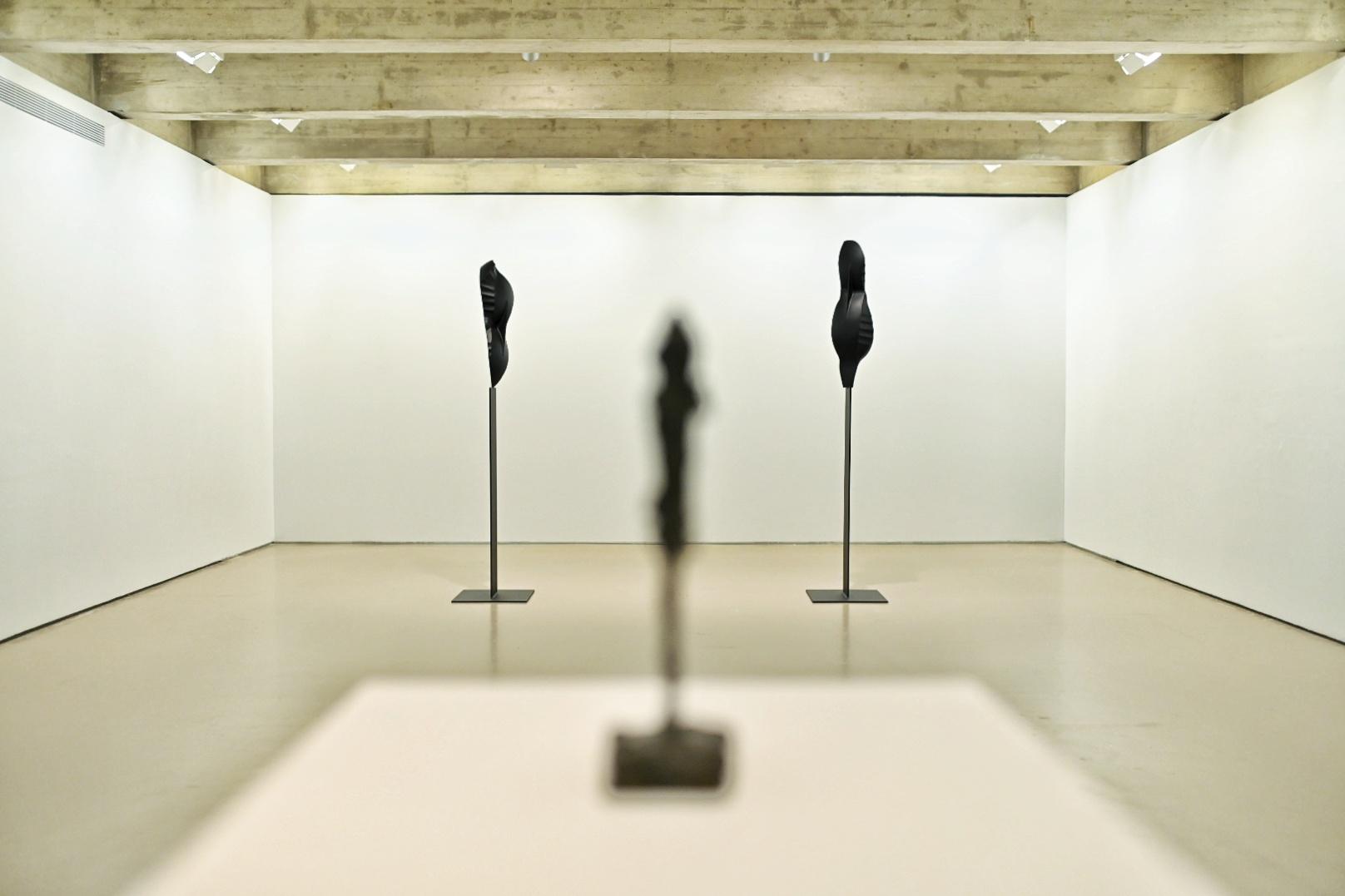 © Pedro Pina, Courtesy of the Gulbenkian Museum
In addition to 'Histories of a Collection,' the Gulbenkian Foundation offers other captivating shows this summer. Until September 18, 'Gris, Vide, Cris' brings together sculptures and drawings by Swiss artist Alberto Giacometti, alongside sculptures by Portuguese artist Rui Chafes.
Rather than reflecting on the artists' similar style, the show's aim is to encourage viewers to discern how both artists sought to represent the invisible through distinct techniques.
In the context of this exhibition, on June 16, two choreographers Sofia Dias and Vitor Roriz performed a new work using the exhibition space as a 'vanishing point'.
Paula Rego's artistic legacy honoured by the Calouste Gulbenkian Foundation.
The Calouste Gulbenkian Foundation has recently acquired two magnificent works by Paula Rego that deserve special attention. These spellbinding pieces, 'Angel' (1998) and 'Turkish Bath' (1960), are currently on display until July 24, poignantly commemorating the first anniversary of the artist's passing in June of last year. 'Angel', one of her most iconic works, is part of a series of works based on the Portuguese novel 'The Crime of Father Amaro', by Eça de Queirós, and channels the artists rebellious spirit, while 'Turkish Bath' features newspaper clippings of cosmetic advertisements and erotic feminine depictions. The reverse side reveals a beautiful nude depiction of the artist herself painted by her husband, the artist Victor Willing.
These joyous summer exhibitions celebrate the foundation's rich artistic legacy, inviting visitors to find beauty, as Gulbenkian did, in an eclectic plethora of styles and perspectives.
Experience the vibrant world of art at the Fundação Calouste Gulbenkian and as an Art de Vivre subscriber, immerse yourself in other superb exhibitions such as Yayoi Kusama's Infinity Mirror Rooms.
Credits for the Main photo: On the left, Sonia Delauay's Grand Flamenco © Pedro Pina, Courtesy of the Gulbenkian Museum
Inspire our community
A global community of enthusiastic and curious ones. Diverse voices. Subscribe for free to share your vision and enhance our art-filled world.


To leave a comment you must
sign in