Events
Celebrating the art of automobiles at Guggenheim Bilbao
From April 8 to September 18, the Guggenheim Museum in Bilbao held a car exhibition titled 'motion. autos, art, architecture,' bringing together almost 40 rare, beautiful vehicles.
The exhibition was curated by renowned British architect Lord Norman Foster, who as well as being passionate about modern buildings also loves collecting cars.
In collaboration with museum curators Lekha Hileman Waitoller and Manuel Ciraqui, he created a dazzling exhibition that was both entertaining and educational, taking visitors on an inspirational journey through the automobile's past, present, and future.
The Sound Project Lead, Nick Mason, installed the "Sound of Motion" — a linear timeline of car engine sounds. The sounds of cars like the Willys MB 1945 and Nick Mason's 1962 Ferrari 250 GTO echoed in the Visionaries hall, giving car enthusiasts a strong sense of nostalgia and adrenaline.
The exhibition's central theme was 'art and technology.' Delving into the history of cars and linking it with modern art's evolution prompted visitors to question whether mechanical engineering can actually be considered art.
Article slider: "18: Celebrating the art of automobiles at Guggenheim Bilbao"
© Art de Vivre
Especially in the past, cars have been seen merely as a means of transportation. While that is true, that is not its sole purpose. After World War II the demand for vehicles soared and people realised that cars were a status symbol that also held artistic value.
Painters usually initially have an image in their head and then pour it on a canvas. Mechanics are no different when building a car frame. Both start with a carefully thought-out blueprint and then execute it. Building a car involves designing it and then testing its aerodynamics. Even in the digital era, where car companies use 3D technology to sculpt car bodies, they still spend hundreds of thousands of dollars to build a full-size car model using malleable clay. That proves how important the design process is.
There was one gallery in the exhibition exclusively dedicated to automobile sculpture. Iconic, elegant, and classic cars like the 1938 Delahaye type 165, Bentley R-Type Continental, Pegaso Z-102 Cúpula, and Alfa Romeo were displayed there.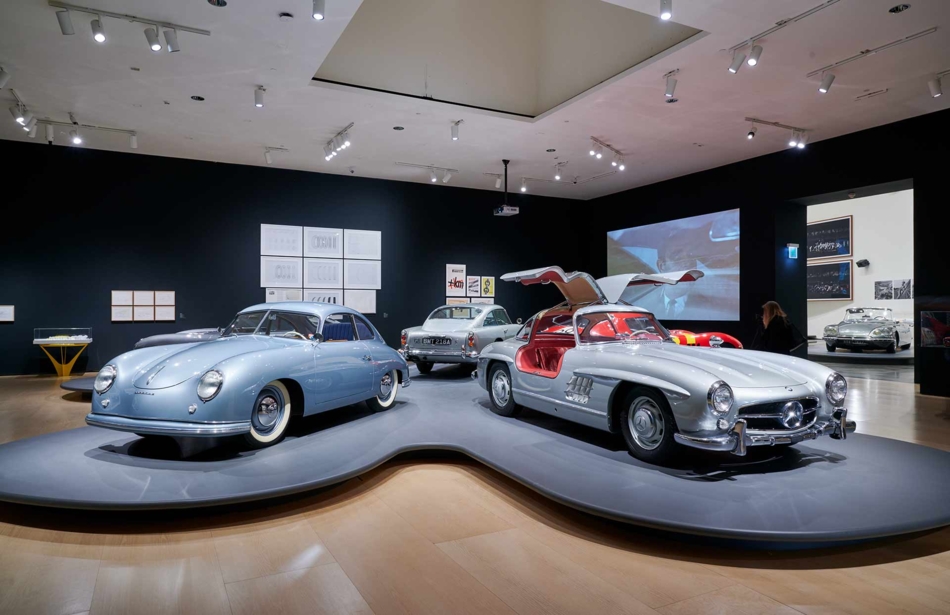 The futuristic concept of the 1954 Alfa Romeo BAT 7 or one of the 3 BAT (Berlinetta Aerodinamica Tecnica) mobile series protruded in that gallery. The bat-like wing is the distinctive representative of the car that enhances its aerodynamics. The body has more curvatures and long-tail fins than its predecessor, BAT 5. Even though BAT 9 was supposed to be an upgrade over BAT 7, the middle sibling turned out to be more legendary. BAT 7 is so ahead of its time that even if you are not a car enthusiast, its design will stay with you long after seeing it.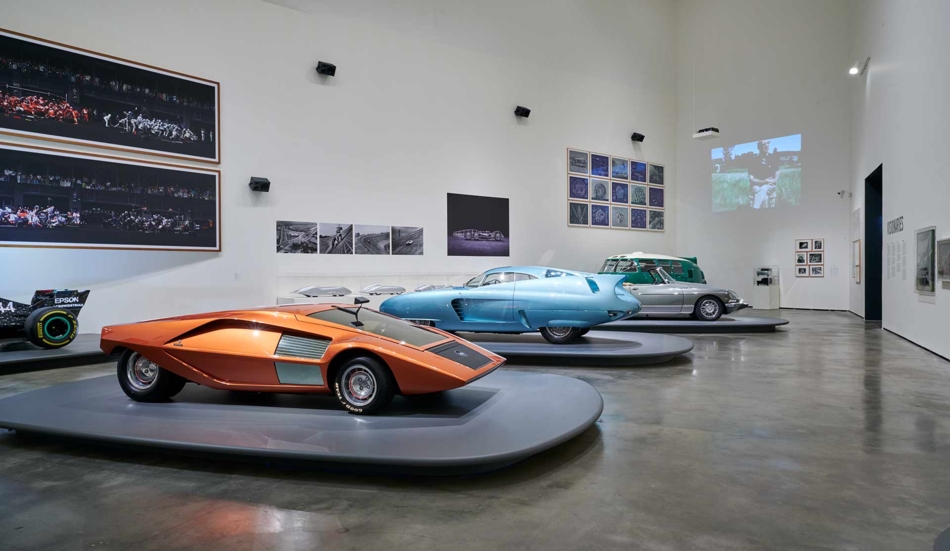 Another impressive car was the Bugatti type 57 SC Atlantic. Adopting the design from the Aerolithe prototype made the car's body lighter, which caused its acceleration enhancement. This luxury sports car has sharp fins that divide its body down the middle and riveted spines decorating its wheel bonnets. Its design was created to balance the Electron sheet engine functions that are supposedly flammable if the car is welded.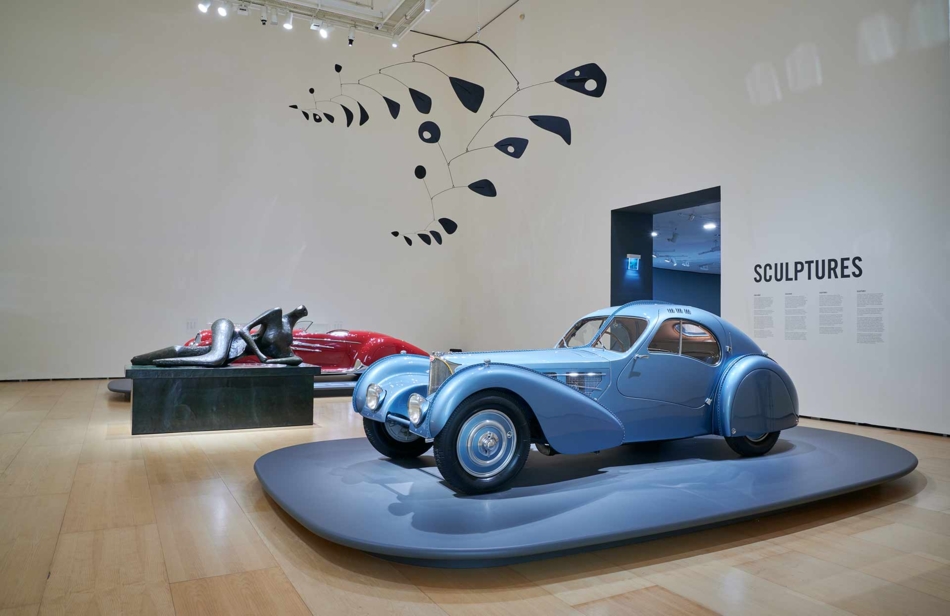 As this show proved, an automobile is an artwork that seeks to strike the right balance between design and functionality.
As well as celebrating exquisite, extravagant cars, make sure you also discover the highlights of this year's Venice Film Festival.
Credits for the Main photo: Bugatti type 57 SC Atlantic, © Guggenheim Bilbao
Inspire our community
A global community of enthusiastic and curious ones. Diverse voices. Subscribe for free to share your vision and enhance our art-filled world.


To leave a comment you must
sign in