Events
5 Films to look out for at Venice Film Festival this year
The Venice Film Festival's 79th edition, which ran from August 31 to September 10, 2022, saw an eclectic line-up. From Oliva Wilde's eerie new thriller to Andrew Dominic's Marilyn Monroe biopic, here are some of the competition highlights.
1.Don't Worry Darling
Genre: Drama, mystery
Directed by: Olivia Wilde
Cast: Florence Pugh, Harry Styles, Wilde, Gemma Chan, KiKi Layne, Nick Kroll, Chris Pine.
Description: Directed by Olivia Wilde, 'Don't Worry Darling' secured a non-competitive slot in the festival and is a psychological suburban thriller inspired by films like 'Fatal Attraction' and 'Indecent Proposal.' Set in the 1950s in an experimental utopian village, it stars Florence Pugh as housewife Alice, who discovers disturbing secrets about her seemingly idyllic marriage to Jack (Harry Styles).
Response at the festival: This movie received a five-minute ovation but reviews were mixed, with AP critic Jake Coyle stating that Don't Worry Darling was
ultimately neither worthy of all the off-screen fuss nor quite the on-screen disappointment it's been made out to be. It's a promising but clunky thriller that feels to me like it's mistaken two acts for three, overly drawing out the portentous set-up and leaving off the story, after its big twist ending, just as it's getting interesting.
2.Blonde
Genre: Psychological drama
Directed by:Andrew Dominik
Cast: Ana de Armas, Adrien Brody, Bobby Cannavale, Xavier Samuel, and Julianne Nicholson.
Description: An adaptation of Joyce Carol Oates' bestselling 2000 biographical novel, New Zealand-born Australian director Andrew Dominik's 'Blonde' stars Cuban- Spanish actor Ana de Armas as Marilyn Monroe and is inspired by the Hollywood icon's rise to stardom. Released on Netflix in September 2022, this film is the first to be produced by the American streaming service to carry the NC-17 rating for its sexual content.
Response at the festival: Dominik and his cast were thrilled to receive a standing ovation of around 14 minutes at the Venice Film Festival, despite its controversy. Reviews were mixed however, with The Guardian's Leslie Felperin pointing out that
Andrew Dominik's controversial drama finds space for talking foetuses, presidential sex and a starry throuple – but denies its subject sufficient agency.
3.Bardo
Genre: Nostalgic comedy
Directed by: Alejandro González Iñárritu
Cast: Daniel Giménez Cacho, Griselda Siciliani, Ximena Lamadrid, Íker Sánchez Solano
Description: Oscar-winner Alejandro Iñarritu's 'Bardo' (Or 'False Chronicle of a Handful of Truths') is a personal, nostalgic comedy about a prominent Mexican journalist and documentary filmmaker, who returns home and finds himself dealing with an existential crisis. Written together with Nicolas Giacobone (who he worked with on 'Birdman'), this is Iñarritu's first film shot in Mexico since his acclaimed 'Amores Perros' (2000) and his first feature since 'The Revenant' (2015).
Response at the festival: Having received six minutes of applause, Bardo was quite successful despite being 3 hours long when it premiered at the Venice Film Festival. Iñárritu later cut 22 minutes from it.
I finished the film three days before I went to Venice, so it was the first time that I saw it in front of an audience,
the director told RadioTimes.com.
So the first time that I saw it, it was a great instructive kind of thing to say, 'Okay, I can do work to tighten things.
Deadline's Todd McCarthy wrote:
Manifestly, this is your 7½ to Fellini's 8½, a semi-autobiographical extravaganza of a sort that a precious few elite directors ever have attempted.
4.The Eternal Daughter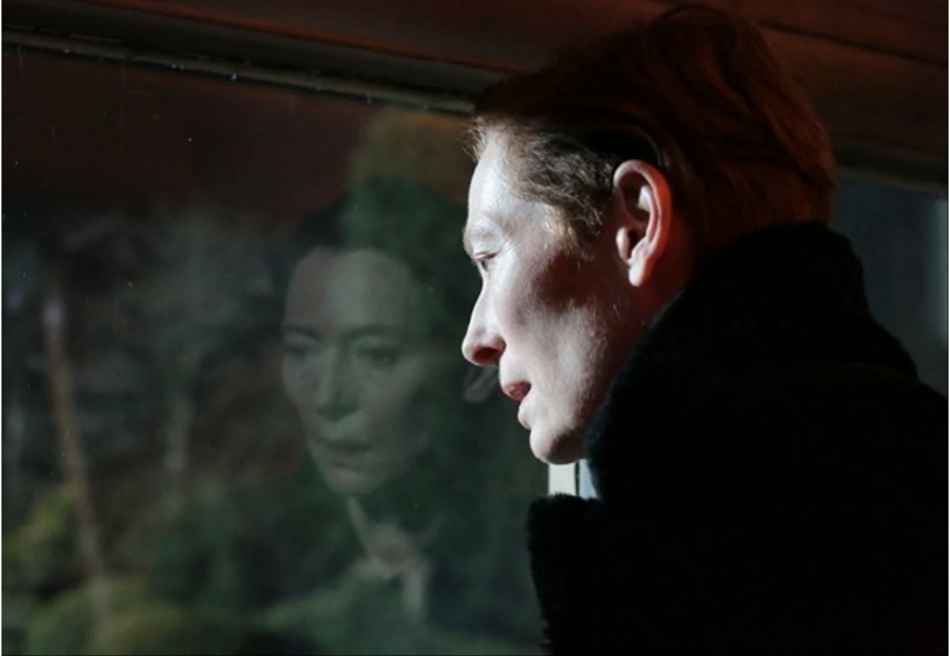 Genre: Mystery, drama
Directed by: Joanna Hogg
Cast: Tilda Swinton, Carly-Sophia Davies, Zinnia Davies-Cooke, August Joshi, Louis, Joseph Mydell, Alfie Sankey-Green.
Description: This Martin Scorsese-produced, mystery ghost drama directed by English director Joanna Hogg stars Tilda Swinton and tells the story of an artist and her middle-aged mother finding out long-buried secrets and confronting past memories on returning to their former family home. Filmed in Wales during lockdown, this was one of this year's most anticipated films.
Response at the festival: When it premiered at Venice Film Festival it received a lengthy standing ovation and was positively received by critics.
Swinton plays both mother and daughter in a moving and disconcerting move into pseudo horror from the director of The Souvenir,
wrote Peter Bradshaw from the Guardian.
5.White Noise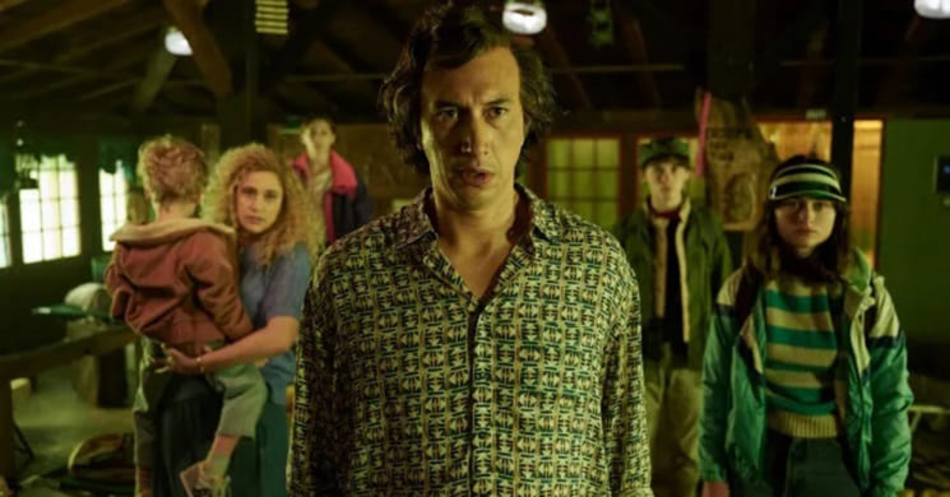 Genre: Horror, comedy
Directed by: Noah Baumbach
Cast: Adam Driver, Greta Gerwig, Don Cheadle, Raffey Cassidy, Sam Nivola, May Nivola.
Description: Distributed by Netflix after it premiered at the festival, American filmmaker Noah Baumbach's 'White Noise' is the director's first adaptation of a novel. Based on Don DeLillo's 1985 novel, it stars Adam Driver and Greta Gerwig (as Professor Jack Gladney and Babette Gladney, respectively) and tells the story of an American family whose life takes a turn due to an airborne toxic event.
Response at the festival: The first Netflix film to open the 2022 Venice International Film Festival, White Noise received a lot of praise and strong reviews. The Guardian wrote:
[Baumbach's] film amplifies not merely the book's richness as a period piece which speaks of the trendy zeitgeistiness of postmodernism on the American campus, but how prescient it is about the fears of the present day. The horror of the American suburban heartland in the face of the poisonous chemical cloud floating overhead - the 'airborne toxic event' – feels like an address to Covid and the lockdown, and making uneasy, normalising accommodations with this pandemic.
White Noise also opened the 60th New York Film Festival on September 30. Eugene Hernandez, Executive Director of the New York Film Festival, said:
Opening the 60th edition of the New York Film Festival with Noah Baumbach's ambitious, funny, and resonant White Noise underscores this Festival's history of introducing new filmmakers to New York audiences. A regular attendee of the Festival as a kid, Noah Baumbach saw his indie filmmaking career take off after debuting Kicking and Screaming at NYFF in 1995.
Noah Baumbach's adaptation of White Noise is an unequivocal triumph: a wildly entertaining and morbidly funny meditation on the way we live now that is also the director's most ambitious and expansive film,
Dennis Lim, artistic director, New York Film Festival, said.
Now that you've discovered Venice Film Festival's highlights, why not also explore Munch's tumultuous life through a major retrospective at the Musée d'Orsay and how Locarno Film Festival is championing new talent.
Credits for the Main photo: Venice Film Festival © Tania Volobueva on Shutterstock
Inspire our community
A global community of enthusiastic and curious ones. Diverse voices. Subscribe for free to share your vision and enhance our art-filled world.


To leave a comment you must
sign in