Art
8 exhibitions to visit in London this Spring: Art, politics, and everything in between
London's artistic and cultural life remains effervescent this Spring. From a spotlight on Australia's violent colonial history to the colourful archives of musical theatre, here are eight shows offering new ways of seeing the world.
1. The Mosaic Rooms – Constellations of Multiple Wishes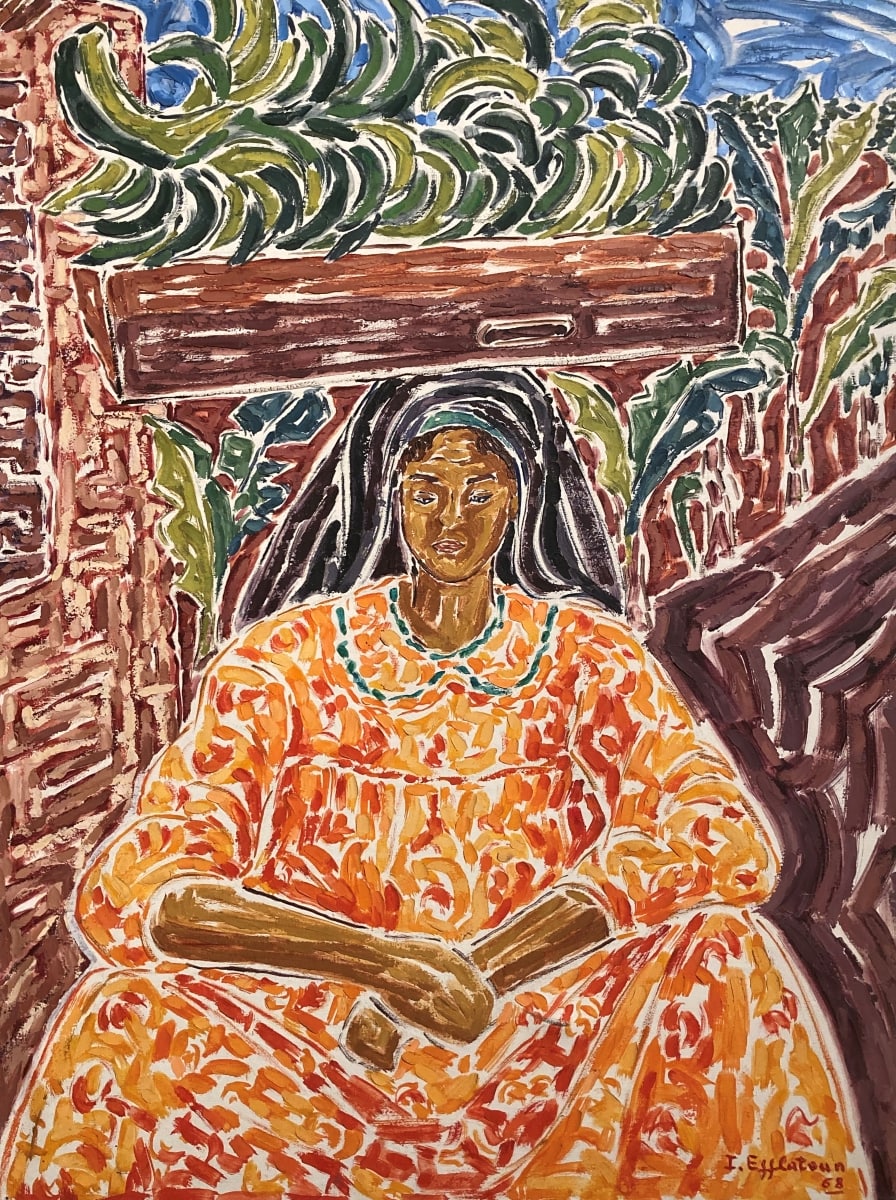 Nestled in Cromwell Road, The Mosaic Rooms' dynamic new show 'Constellations of Multiple Wishes' takes you back in time to the birth of the Non-Aligned Movement (NAM), a supranational vision of a decolonising, anti-fascist, anti-racist alliance of developing countries countering an ideologically bi-polar division of nations during the Cold War.
Featuring archival material and a variety of objects that weave personal stories with political expression, the show includes Alia Farid's representation of mosques in Latin America in a colourful handwoven prayer rug, Palestinian artist Kareem Dabbah's copper engravings incorporating calligraphy and folk motif and Egyptian painter Inji Aflatoun's depiction of female peasantry. Such disparate interrogations of tradition through mixed aesthetic means offer new ways of looking at and transforming the world.
Constellations of Multiple Wishes
The Mosaic Rooms, Tower House, 226 Cromwell Road, London SW5 0SW. Until June 4, 2023
2. Tate Modern – A Year in Art: Australia 1992
A seismic shift in the rights of Australia's aboriginal people took place on June 3, 1992. This landmark legal victory forms the basis of Tate Modern's exhibition 'A Year in Art: Australia 1992.'
Following the High Court's decision to acknowledge the land rights of a group of Torres Strait Islanders, the court's judgement effectively nullified the concept of "terra nullius" (land that belongs to no-one) — the legal justification used to legitimise British colonial expansion in Australia since the 18th-century. The exhibition brings together artistic responses to this long history of dispossession through a variety of media including paintings, videography, photography, and sculpture. This intermedial approach is reflected in Judy Watson's striking juxtaposition of text and imagery in 'a preponderance of aboriginal blood', in which she overlayed bloodstains on official legal documents denying franchise to Aboriginal Australians.
This blending of physical and epistemic violence is further explored in Vernon Ah Kee's short film 'tall man', which exposes, through documentary footage, the contemporary injustices stemming from Australia's colonial history. Past and present collide, compelling the spectator to interrogate their own notions of how history is written and by whom.
A Year in Art: Australia 1992
Tate Modern Bankside London, SE1 9TG
Until May 14, 2023
3. V&A – Re: Imagining Musicals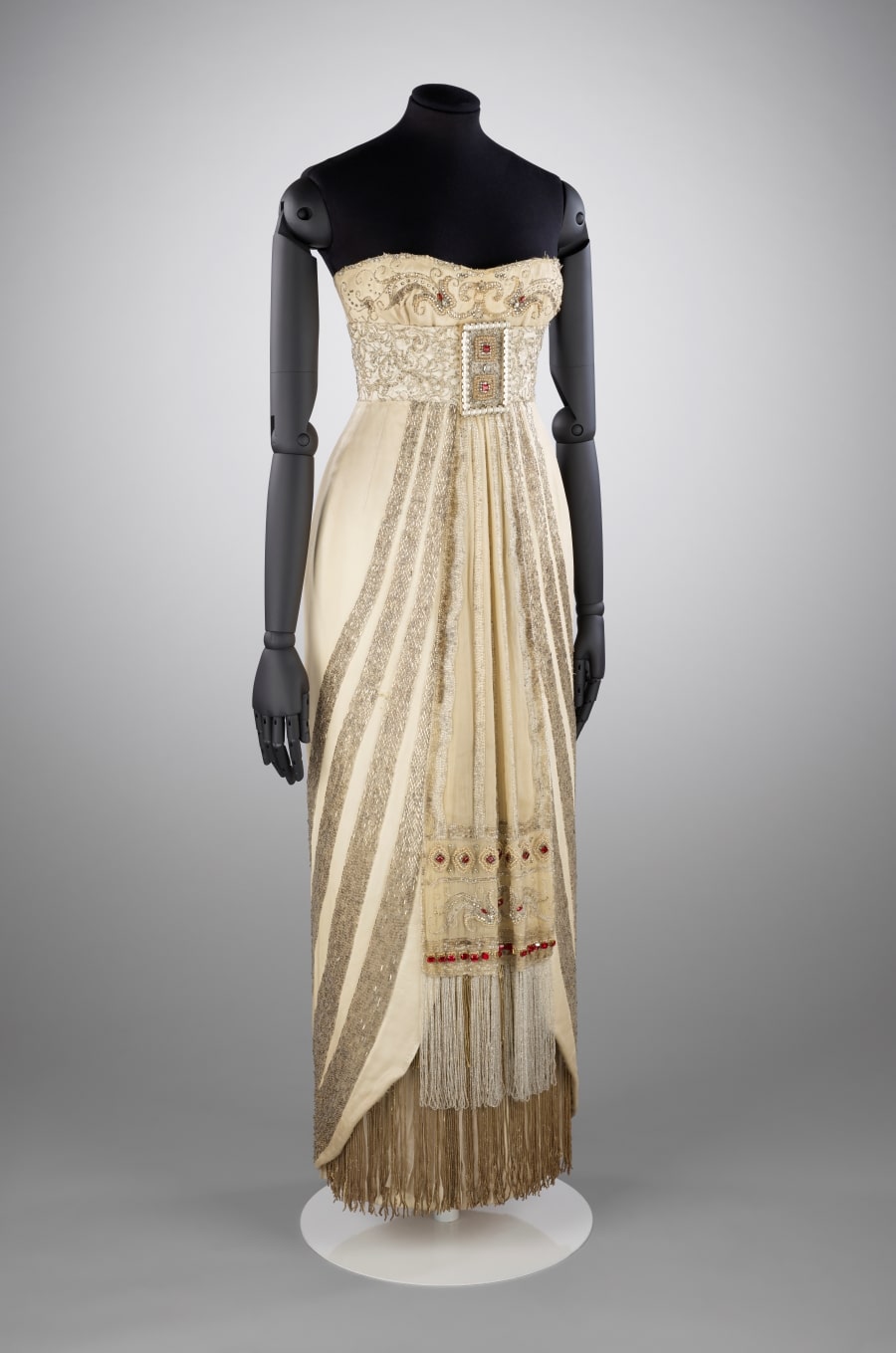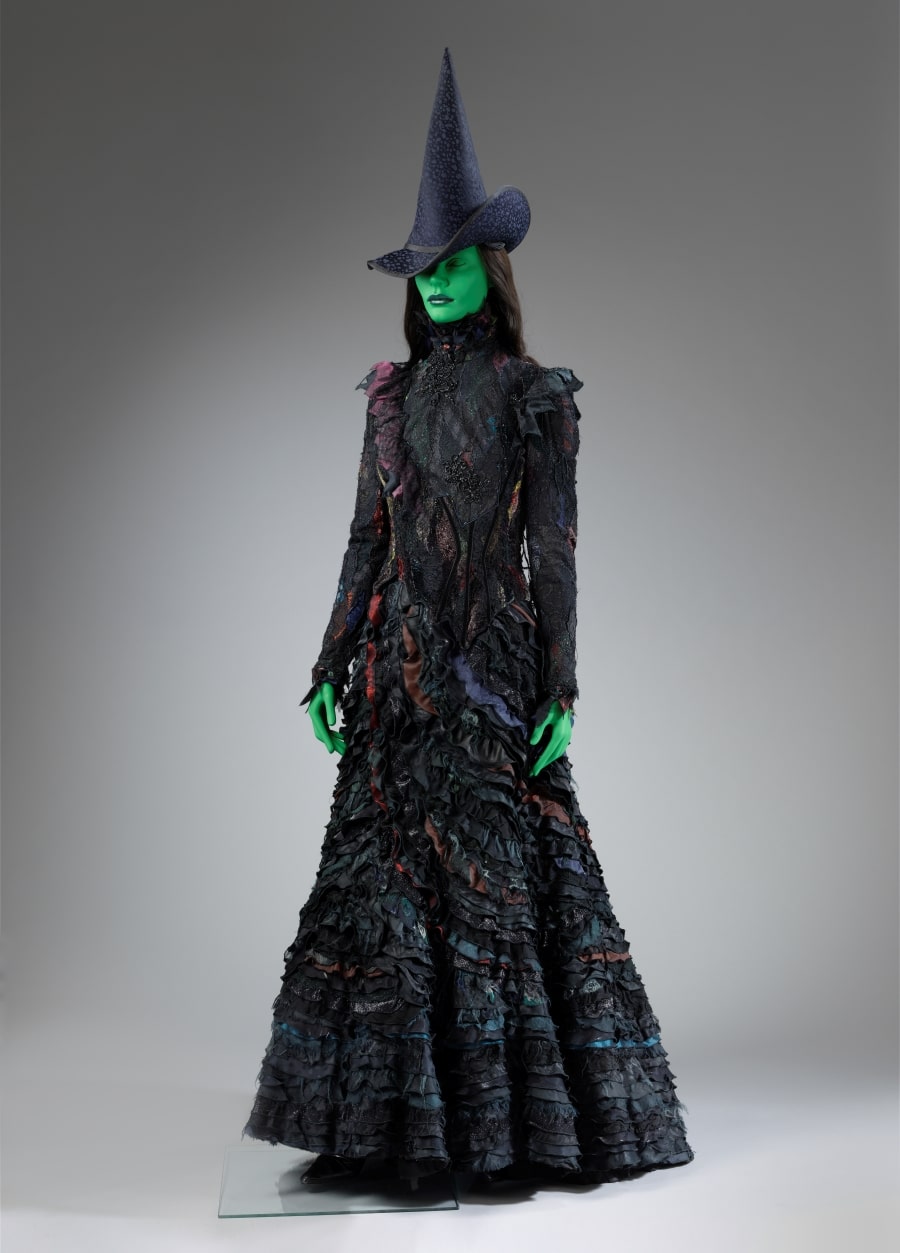 Photo 1 - The Lion King - Costume from the musical The Lion King for the character of Sarabi. Replica of original costume designed by Julie Taymor for the debut production in 1994. Given by The Walt Disney Company. © The Walt Disney Company. Photo 2 - My Fair Lady - Costume for Eliza Doolittle in Lerner and Lowe's musical My Fair Lady, designed by Cecil Beaton, worn by Julie Andrews, Theatre Royal, Drury Lane, 1958.Given by the Friends of the Victoria and Albert Museum.© Cecil Beaton. Image courtesy of Victoria and Albert Museum, London. Photo 3 - Wicked – Costume worn by Kerry Ellis as Elphaba in Wicked, Apollo Victoria Theatre, 2006. Designed by Susan Hilferty. Given by Wicked London Productions Ltd. © Susan Hilferty. Image courtesy of Victoria and Albert Museum, London.
Offering you the chance to engage in sound mixing and see model costumes from iconic productions, 'Re:Imagining Musicals' explores elements of musical theatre through a hands-on approach. The impressive costumes displayed across the rooms inspire awe as genuine objects of art: Elphaba's dress from Wicked, the Cecil Beaton-designed gown worn by Julie Andrews in My Fair Lady, Sarabi's costume from the 1994 original production of The Lion King, and Lola the drag queen's sparkling red ensemble from Kinky Boots.
While this explosion of colour and visual provocation is suitable for people of all ages, musical theatre buffs will find particular joy in tracing the evoution of musical theatre. Spanning music and lyrics, choreography and costumes, within the larger context of theatrical history, 'Re:imagining musicals' offers a fresh perspective on these familiar elements and the influences that shape them.
Re: Imagining Musicals
V&A South Kensington Cromwell Road London, SW7 2RL.
Until November 27, 2023
4. 'Van Gogh Exhibit in London: The Immersive Experience'
This Van Gogh exhibit in Tower Hamlets deconstructs 19th century Dutch painter Vincent Van Gogh's expansive corpus to carve novel points of entry into his life and work. The foyer offers contextual background to the artist's choice of subjects and techniques. The descriptive boards highlight the ways in which these were born out of cross-cultural influences (Japanese printmaking, for instance) as well as through Van Gogh's interactions with contemporaries like Paul Gaugin. Spotlighted here are the numerous tableaux of flowers, arranged to showcase the evolution of the familiar subject across the artist's career.
The pièce-de-résistance of the exhibit lies in the basement. Projected in hyper realistic detail across four walls of an immense room is a short film that blends Van Gogh words (through quotations) and art to resurrect the multiplicity of potential meanings in his works. Zooming in on minute details of the brushstrokes and colours in the painting, this immersion succeeds in picking apart the artistic elements to investigate what they represent and how each of them come together in the wider composition. A must-visit for those fascinated by Van Gogh's timeless creations, this immersive exhibition offers a glimpse of the soul behind these enigmatic marvels.
Van Gogh Exhibit in London
The Immersive Experience: 106 Commercial Street, London E1 6LZ
Until 16 April, 2023
5. Somerset House – 'Whorled (Here After Here After Here)'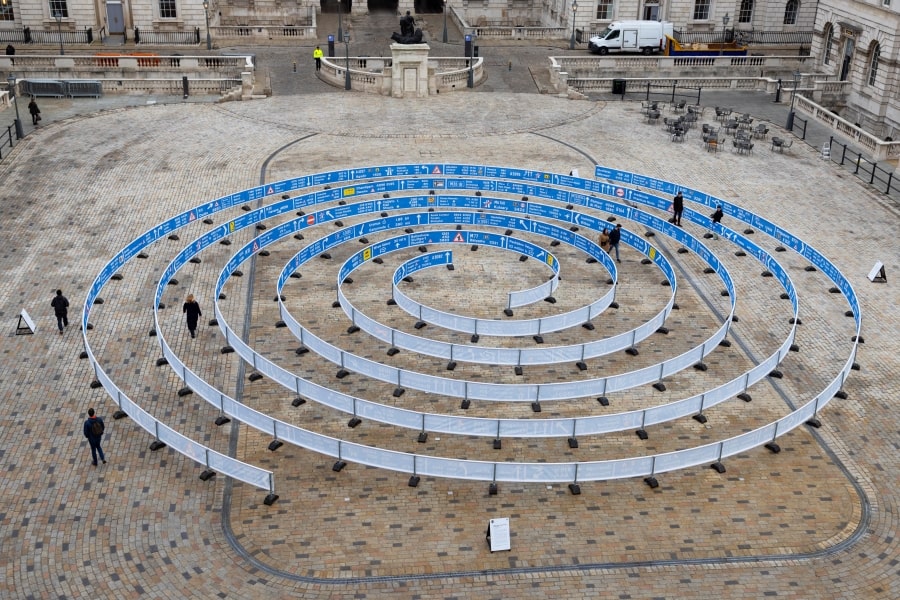 Commissioned by Somerset House – the former address of the Royal Academy of Arts and present hub for workshops, studios, and exhibitions – Indian artist Jitish Kallat's imposing courtyard installation serves as a striking rupture to the sumptuous neoclassical building that houses the work. Titled 'Whorled (Here After Here After Here)', the interlaced spirals constructed by Kallat offer a variety of places and details of their distance from Somerset House, stretching beyond the United Kingdom, the world, and the galaxy.
The circularity of the labyrinth complicates the relationship between time and space, asking us to de-centre not just the places we inhabit in relation to the wider universe but how we position ourselves, too.
Whorled (Here After Here After Here)
Edmond J. Safra Fountain Court, Somerset House Strand, London WC2R 1LA
Until April 23, 2023
6. Serpentine North Gallery — 'Infinite Folds'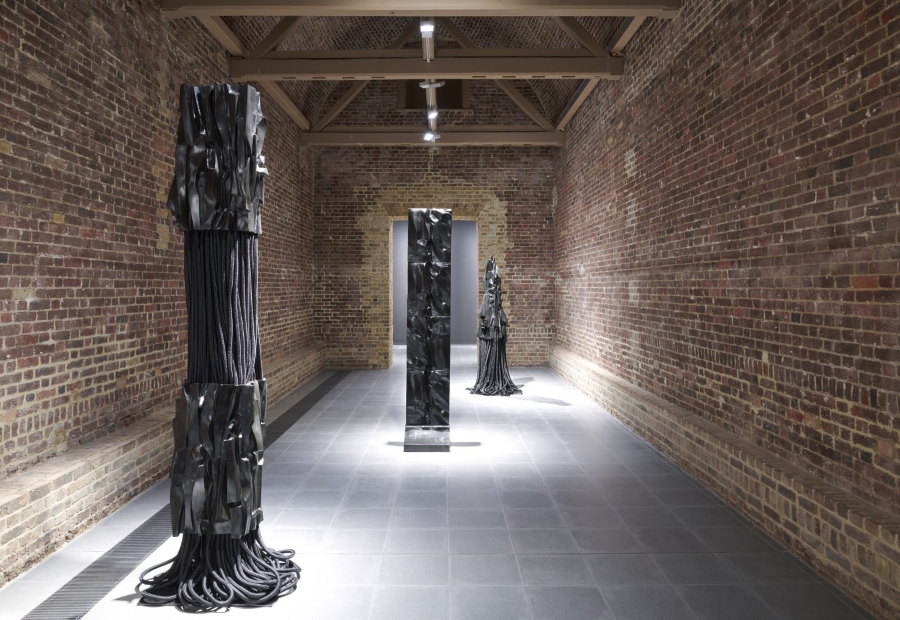 American artist Barbara Chase-Riboud's impressive corpus as a painter, sculptor, novelist, and poet serves as the focus of this exciting retrospective, 'Infinite Folds' at Hyde Park's Serpentine Gallery.
Having travelled across cultures in her decade-spanning career, Chase-Riboud derives inspiration from a diverse pool of sources, such as in her East African-influenced totem-like structures of wool and steel. These sculptures, in particular, play with size to create a complex yet engaging experience for the spectator. The sculptures appear to defy gravity in the inversion of soft and hard materials. Chase-Riboud's intricate bronze works 'Cleopatra's Bed' and 'Cleopatra's Wedding Dress' weave together techniques and aesthetics from her visits to China and Egypt, a comparative approach that offers the spectator many imaginative possibilities through their own associations of these cultures.
Walking through this exhibition is indeed an experience dense with cultural and historical references, which derive not from facts and figures but tangible responses through Riboud's rich use of materials in a host of unexpected ways.
Infinite Folds
Serpentine Gallery, Somerset House Strand, London WC2R 1LA
Until 23 April 2023
7. Lightroom — 'Bigger & Closer (not smaller & further away)'
Building on his characteristic experimentation of different types of media, British artist David Hockney's latest exhibition bridges space and sound for a sensorial experience. In 2021, Hockney, inspired by the form of the renowned Bayeux Tapestry, created a continuous frieze of the seasonal changes he observed from his garden through digital technology, titled 'A Year in Normandie', which was displayed at the Musee de l'Orangerie in Paris.
Hockney takes a step further in this new exhibit, using an intermedial approach to weave the artist's life and work. Colour is at the forefront of Hockney's vision and the immersive 50-minute show hones in on the minutiae of his simple yet profound artworks. Water is a favourite subject (as seen in his celebrated 1967 work, 'A Bigger Splash') and takes centre stage. It's an elusive element for the artist, symbolising the relationship between the surface level and the meaning within.
Bigger & Closer (not smaller & further away)
Lightroom, 12 Lewis Cubitt Square London N1C 4DY
Until 4 June 2023
8. Royal Academy of Arts – 'Marina Abramović'
Performance artist Marina Abramović's controversial body of work over the last 50 years is the focus of this first major retrospective in Britain of the Serbia-born artist.
The gallery showcases iconic moments from Abramović's career, including the infamous 1974 work, 'Rhythm 0', a six-hour performance in which she offered her body as an object for unhindered utilisation by her audience through items laid out before her. The advantage of distance for the visitor at this 2023 exhibit might permit a critical engagement with the motivations and reception of Abramović's polarising work as well as its significance in her larger body of work.
These illuminating photographs commemorate performances throughout the years that question the abject impulses in humanity, encouraging new conversations on the relationship between art and beauty.
Marina Abramović
Royal Academy of Arts Burlington House, Piccadilly, London W1J 0BD
Until 10 December 2023

Discover more exhilarating exhibitions to visit this year as an Art de Vivre subscriber, including the Royal Academy of Art's 'Spain and the Hispanic World'.
Credits for the Main photo: © Victoria and Albert Museum, London
Inspire our community
A global community of enthusiastic and curious ones. Diverse voices. Subscribe for free to share your vision and enhance our art-filled world.


To leave a comment you must
sign in