Insight
Spring/Summer 2023 Couture Shows open in Paris: Top picks
The first day of Couture Fashion Week, which kicked off in Paris on Monday, saw household names like Dior, Chanel and Tony Ward in the spotlight but also emerging labels like Lùchen debut alongside them. Here are two of the most stunning collections we saw, where contrasts were the main theme.
Lùchen: A reflection on the modern world
Lùchen, a New York label, designed by emerging designer Lu Chen and co-founded by Hui Huang in 2021, debuted at Couture Fashion Week on Monday.
Reflecting on the relationship between materials, clothing, human beings, and modern technology, the collection explored themes like growth, atrophy, stagnation and pulsation, and the atmosphere of the show was incredibly hypnotic.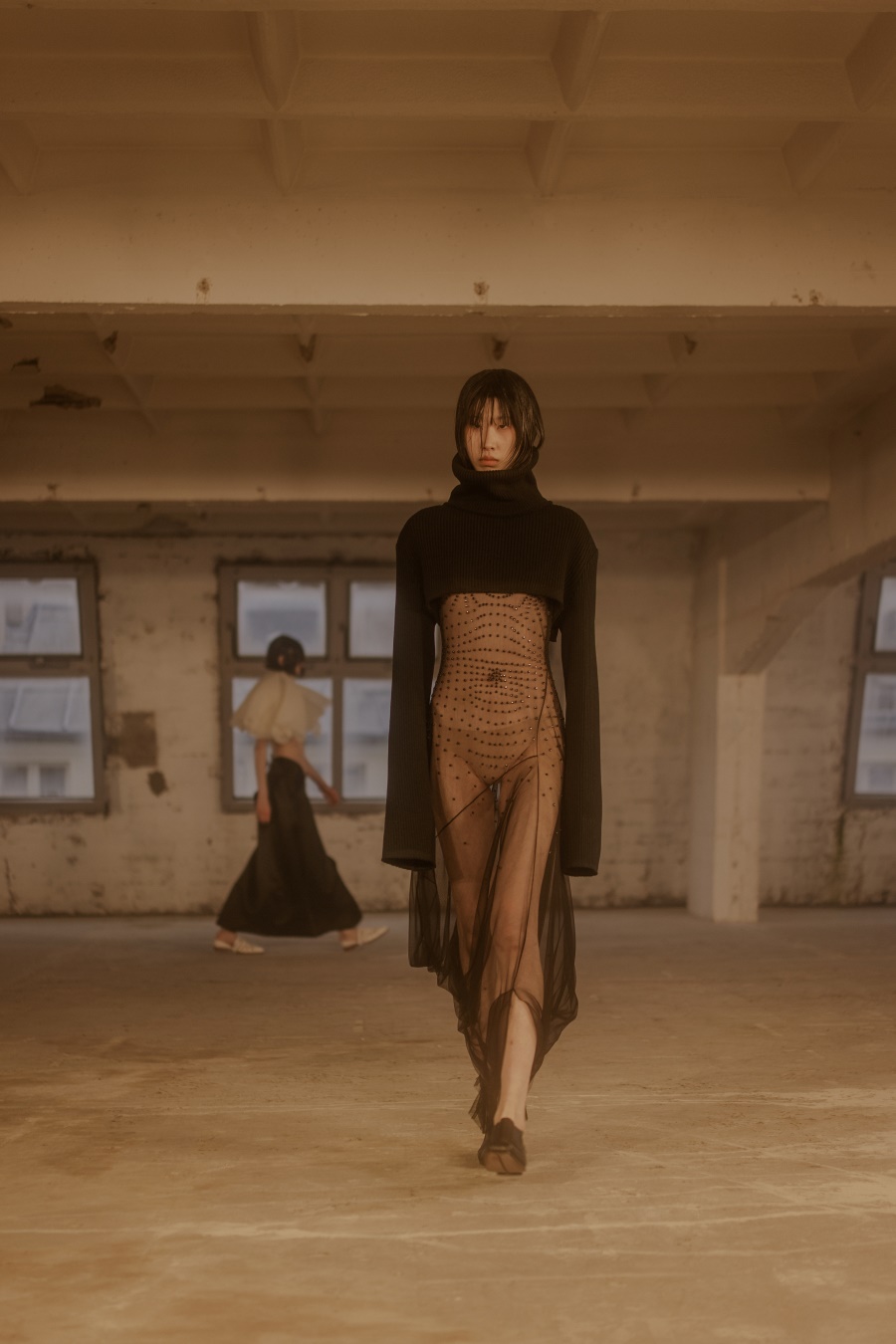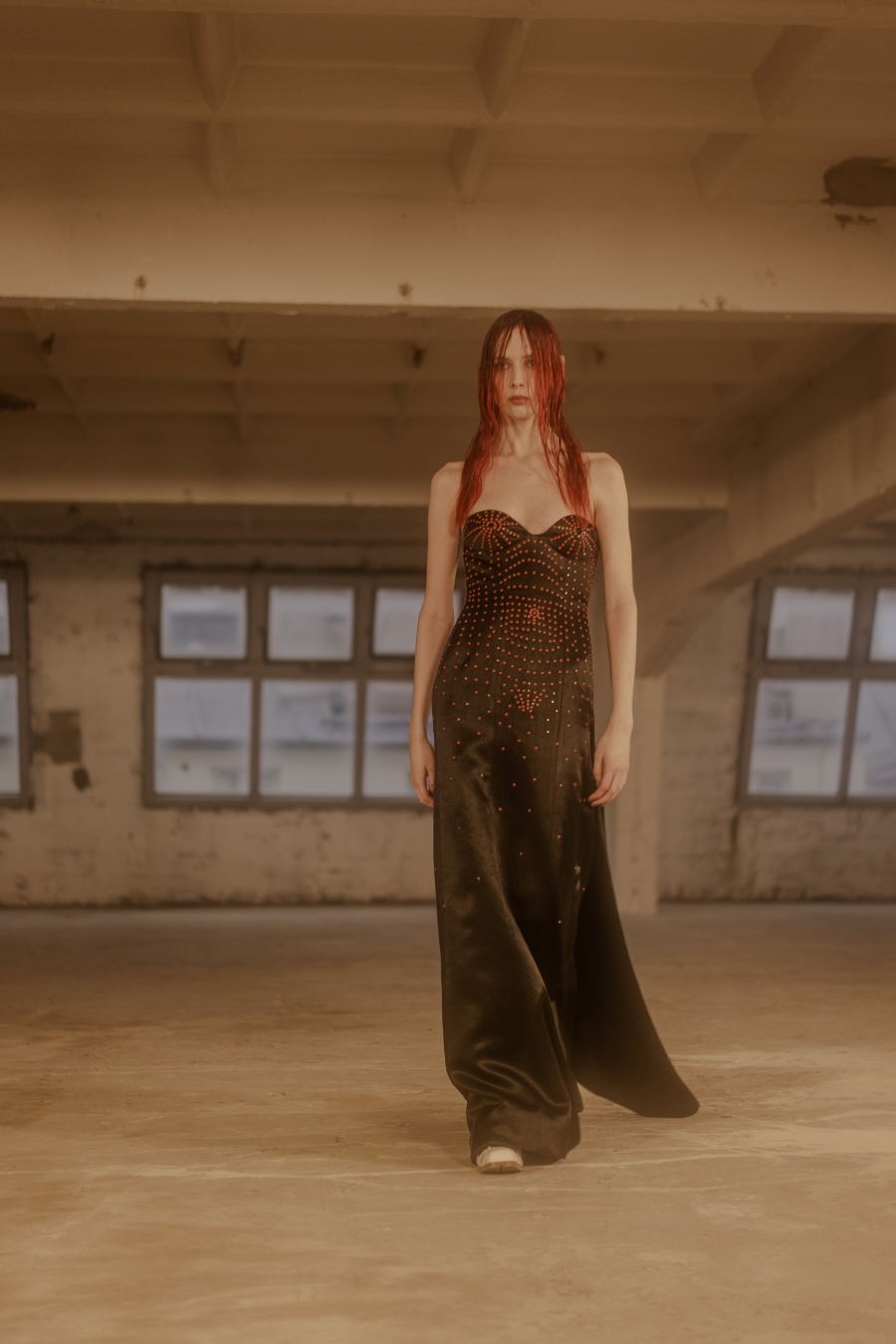 The first and last outfits of the collection contrasted with one another, the first one comprising trousers and a stunning bolero in an aggressive scarlet, exposing the model's lower breasts, spread over her shoulders like wings. The final outfit was a black and white floor-length dress with a slanted neckline that beautifully exposed the model's shoulders and featured plastic feathers which rustled as she walked.
The first look was more challenging, with the model storming down the runway like a warrior, while the last outfit was delicate and tender, the model's left hand resting on her right shoulder.
Some models also attracted attention because of the way they awkwardly walked. Some models moved suddenly and in less conventional ways, setting their whole outfit in motion. One model's jacket, worn on one arm, dropped to the floor. Another model's puffy skirt would suddenly tilt to the side and the hem rose, revealing her shoes.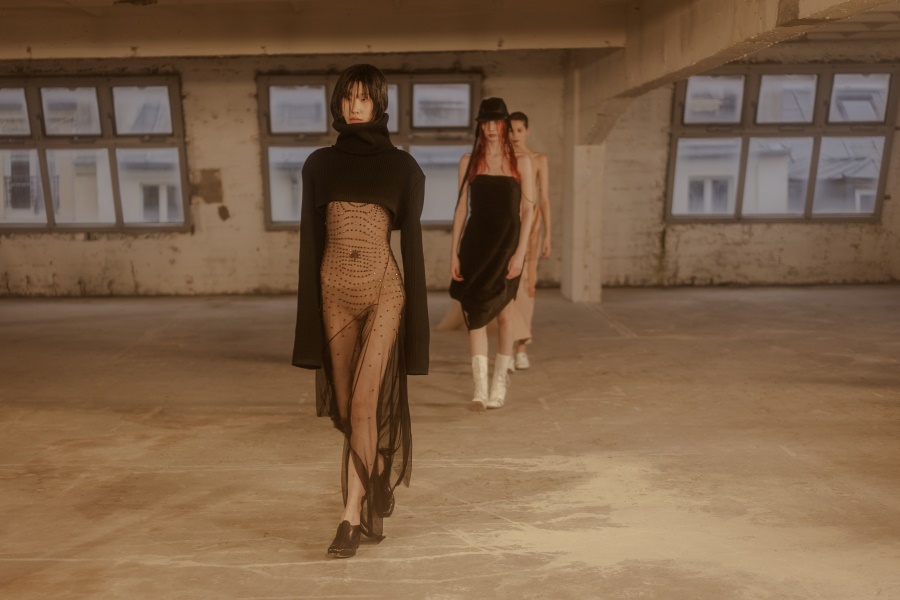 The runway's set design and the collection presented a great contrast: The futuristic show took place in a dusty and concrete abandoned room with plaster falling off but with large, beautiful windows looking at the romantic rooftops of the 3rd district of Paris.
Tony Ward's 'Stardust Voyage' collection
Tony Ward presented his spring–summer 2023 collection at Palais de Tokyo, Europe's largest center for contemporary creation.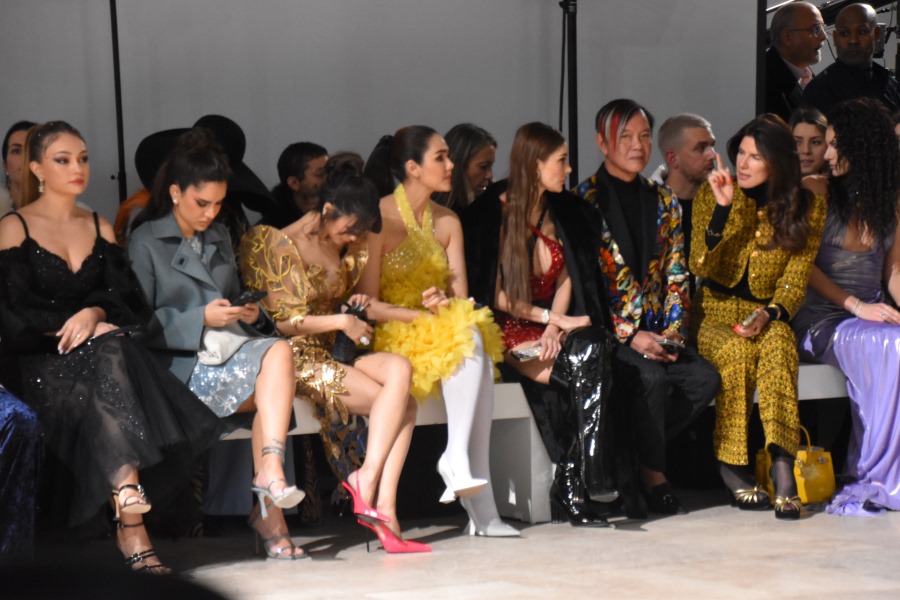 The star-studded event hosted celebrities, stylists, actors, and influencers around the globe. Long-time fans of the designer such as Filipino actress Heart Evangelista and Hong Kong power couple Deborah and Stephen Hung from Netflix's Bling Empire: New York were also among attendees.
Tony Ward is well known for his unique sculptural forms, taking inspiration from contemporary architecture. After turning his father's family business into a globally known brand, Tony Ward now presents Haute Couture, ready-to-wear and bridal collections.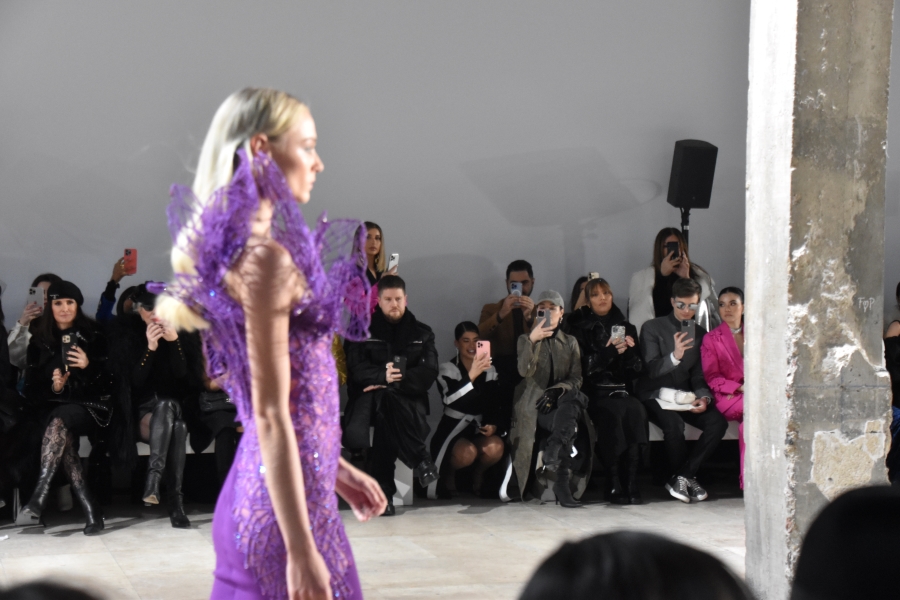 On Monday, from shades of purple to shades of gold and silver, Tony Ward's spring – summer 2023 collection dazzled the spectators with giant hats, veils that covered the models from head to toe, and headpieces that resembled sculptures floating on thin air. There were also fringes and bold embroidery accompanied by subtle details such as pockets hidden by strategically positioned pleats, which are rare in haute couture fashion.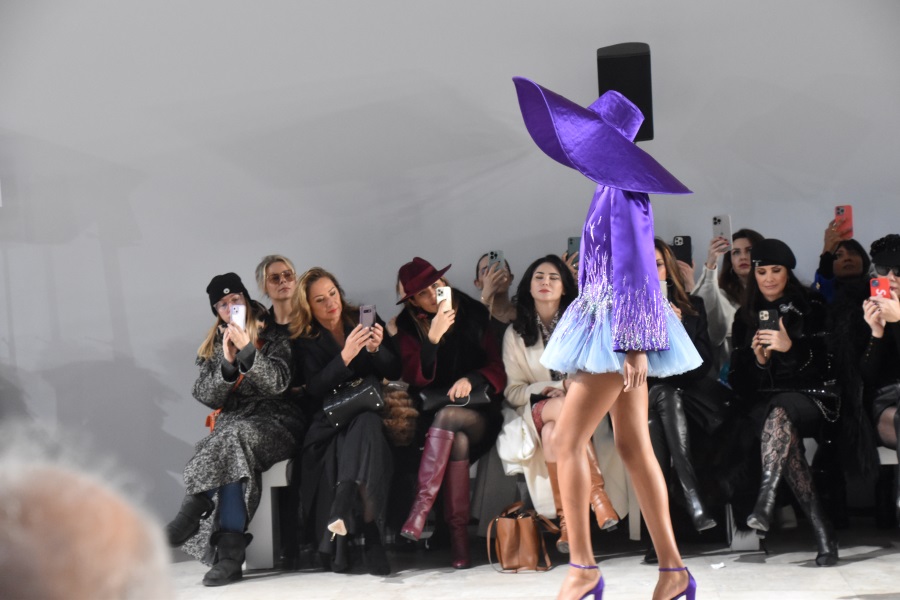 While the show took off with bright and vibrant colors, it ended with an off-white bridal gown adorned with a tiara and a trailing veil. In an interview after the show, Tony Ward shared that the collection took a great deal of time to finish, and the show took many hours to prepare.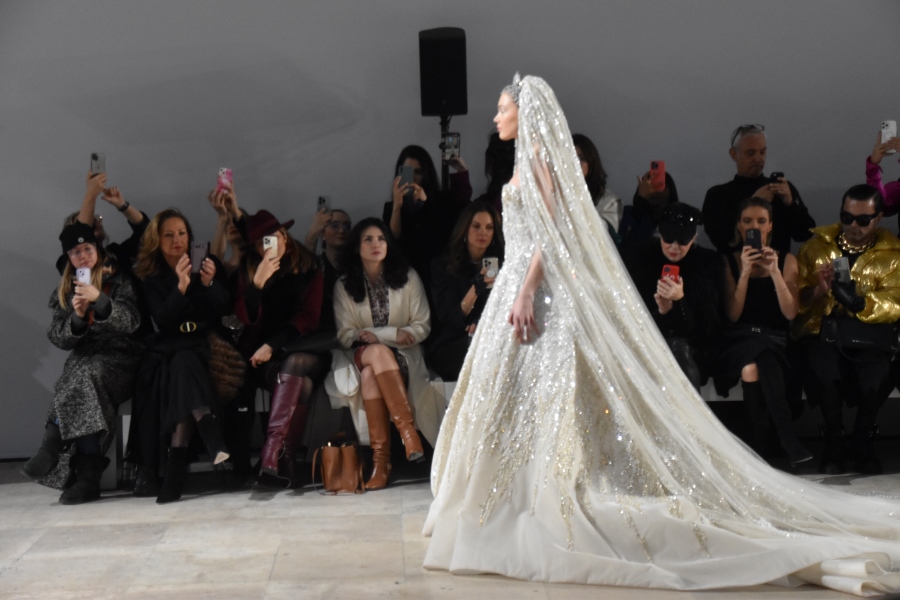 Inspire our community
A global community of enthusiastic and curious ones. Diverse voices. Subscribe for free to share your vision and enhance our art-filled world.


To leave a comment you must
sign in