Insight
Frédéric Beigbeder's new book, 'Confessions of a Slightly Outdated Heterosexual' sparks controversy over freedom of expression
The presentation of French writer Frédéric Beigbeder's new book, 'Confessions of a Slightly Outdated Heterosexual', on April 21, was a thought-provoking experience that is sure to have a lasting impact with readers long after the event.
The writer, who is known for his provocative style, visited the city of Bordeaux in the southwest of France to meet his readers. Published by Albin Michel, his new book's title plays with mainstream ideas, taking us back to 2018, when French feminists attacked Beigbeder's house and car with pink insults reading "Here lives a rapist." His granddaughter's questions about this event inspired him to write the book.
Despite not being a real-life hero like D'Artagnan, Beigbeder's life, originating from Gascony, is marked by numerous adventures. He started his career as a copywriter, later working as a literary critic at magazines, and finally began writing his own books. His bestseller, "99 Francs," chronicles his tumultuous life and achieved critical acclaim.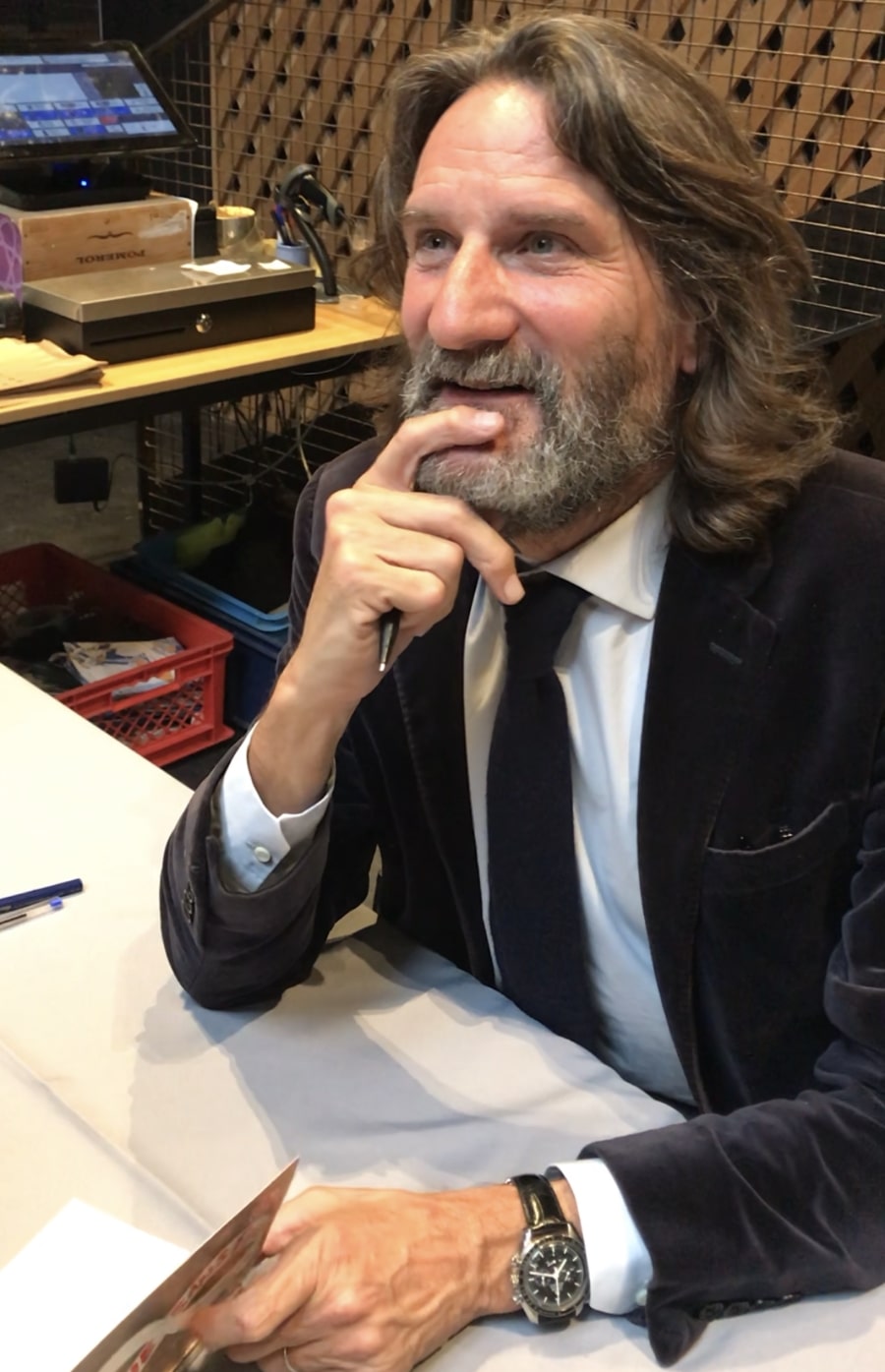 However, the author himself underlines that his books have always "provoked discussions", and some people don't like him because of his past struggles with alcohol and drug abuse, as well as his career in the TV industry. The day before the book presentation, French feminists targeted the Mollat bookstore, which had invited Beigbeder.
During the presentation, the writer appeared tense, holding a glass of wine. The atmosphere was overexcited, and the topic of freedom arose repeatedly. Beigbeder spoke passionately about freedom of expression, which he sees as the basis of democracy.
Je suis courageux à l'écrit et lâche à l'oral,
I am brave in writing and cowardly in speaking,
he said, emphasising the importance of literature's ability to bring lightness to the world and shake things up with a childlike rebellious spirit.
Beigbeder referenced the humour of Rabelais and an intimate experience of Sartre, highlighting the importance of lightness in literature and urging writers to shake up the world with the gaze of a revolted child.
Beigbeder spent time speaking to each person who came to have their book signed, confessing that conversation was his favourite thing.
J'aimerais être un play-boy international et pourtant je suis un paysan du pays basque,
I'd like to be an international playboy and yet I am a Basque country peasant,
he concluded.
As an Art de Vivre subscriber, step back in time and discover how the world-renowned publisher Taschen became famous for its art books.
Credits for the Main photo: © Wikipedia Commons

Inspire our community
A global community of enthusiastic and curious ones. Diverse voices. Subscribe for free to share your vision and enhance our art-filled world.


To leave a comment you must
sign in