Events
Met Gala 2023: The most glamorous tributes to Karl Lagerfeld
From US rapper Doja Cat wearing a dazzling Schiaparelli gown with cat ears to actor Jeremy Pope turning up in a massive Balmain cape emblazoned with the face of Karl Lagerfield, The Metropolitan Museum of Art in New York City on Monday hosted what is known as the fashion world's biggest night.
The guest list this year also included Cardi B, who rocked up in a camellia-covered custom Chanel gown, Jared Leto wearing a life-size cat costume and Viola Davis show-stopping pink gown.
This year's theme, 'Karl Lagerfeld: A Line of Beauty', paid tribute to the contemporary fashion designer behind Chanel, who died in 2019. You'll now be able to see 150 of Lagerfield's garments, as well as many of his sketches, on display at an exhibition.
Here we look at the history of the event and what made this year's gala so special.
One of the fashion world's highlights of the year
The Met Gala is an annual fundraiser held for the benefit of the Metropolitan Museum of Art's Costume Institute in New York City at the Metropolitan Museum of Art in association with Vogue. Judged by critics and fans alike, making a statement could make or break a guest's reputation in the public eye.
Taking place on the first Monday in May, the benefit, founded by Eleanor Lambert in 1948 is strictly invite-only. Since 1995, Vogue editor-in-chief Anna Wintour has been in charge of the prestigious guest list. According to Page Six, this year's tickets cost $50,000 per person, a steep increase from 2019's $35,000. Tables at the event can cost anywhere from $200,000 to $300,000.
Previous years have seen A-listers dress to themes such as 'camp' and 'heavenly bodies' with further events being in honour of late designers including Alexander McQueen and Rei Kawakubo.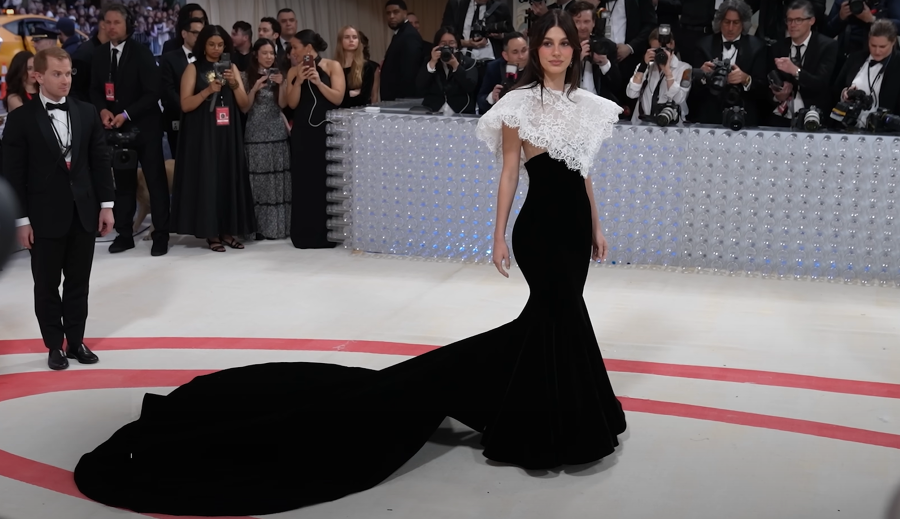 Camila Morrone
This year: Honouring Karl Lagerfield's incredible career
According to Vogue, the Met Gala usually hosts around 600 attendees. Hosted by Dua Lipa, Michael Coel, Penelope Cruz, Roger Federer and Vogue's Anna Wintour, Met Gala 2023 didn't disappoint.
Costume Institute curator Andrew Bolton was in charge of the exhibition with the dress code being simply 'in honour of Karl'. As a result, attendees had the option to choose from an array of looks including Chanel, Chloe, Balmain, Fendi and Patou, Lagerfield's archives are diverse and widespread.
All eyes were on filmmaker and actor Michaela Coel, who shone in an intricate, long-sleeved, Schiaparelli brown gown embroidered with 130,000 crystals. She also wore gold pointed heels and stunning gold earrings.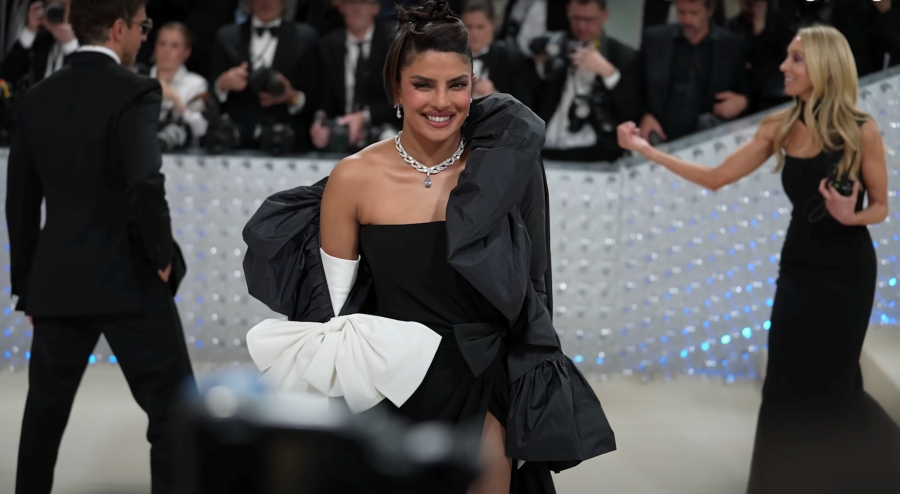 Highlights: Some of the best-dressed, head-turning celebrities
Model Naomi Campbell wore an elegant, pink vintage outfit from Chanel's 2010 couture collection, which was sari-inspired — draping on one shoulder — and featured a silver sequin bodice.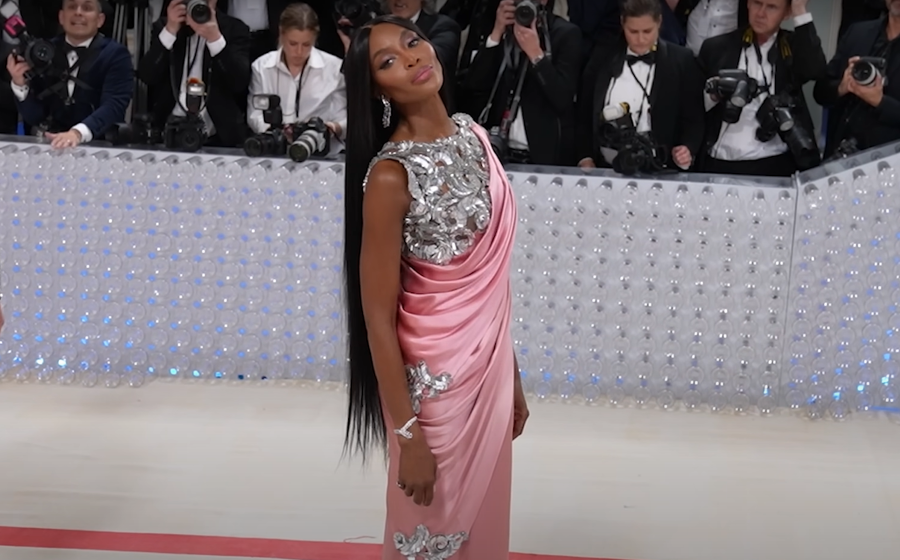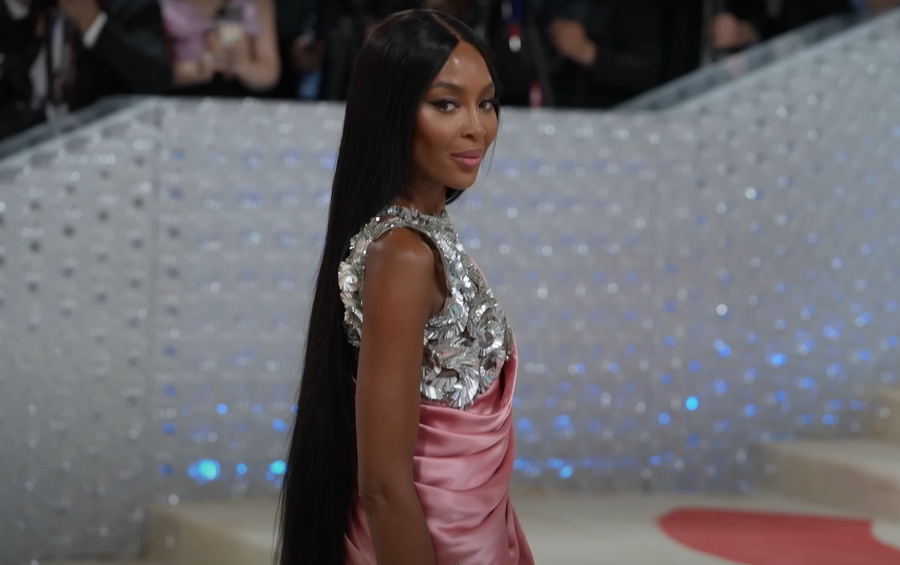 Naomi Campbell
Actor Nicole Kidman, meanwhile, was seen in a pale pink Chanel gown embellished with feathers and sequins and singer Dua Lipa channelled cinderella, wearing a vintage white Chanel Fall/Winter '92 Chanel bride gown.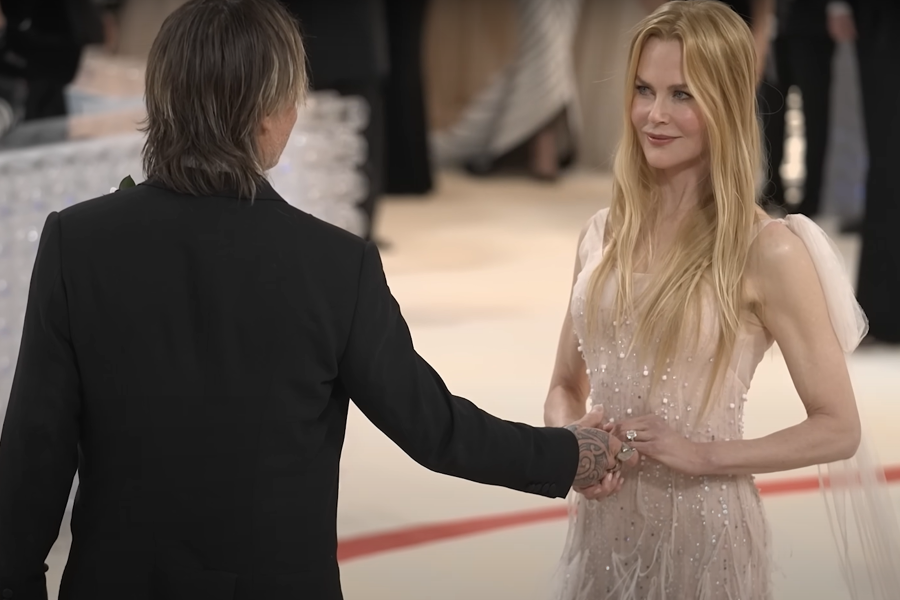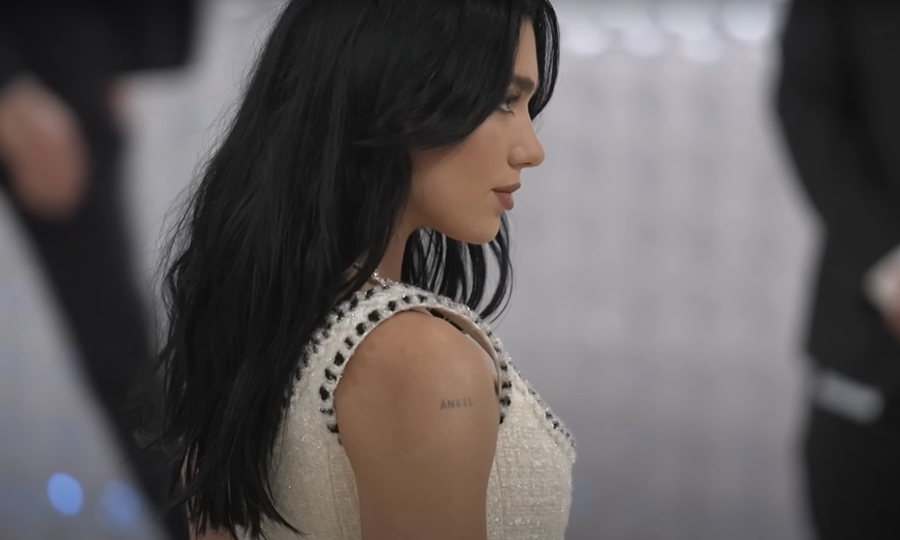 Photo 1 - Nicole Kidman; Photo 2 - Dua Lipa
Rihanna paid homage to the "Chanel brides" who featured in Lagerfeld's shows, and while she was late, it was worth the wait: Shining bright like a diamond, the pregnant star took the spotlight with a stunning hooded white gown by Valentino covered in camellia flowers and a huge skirt gracing the floor.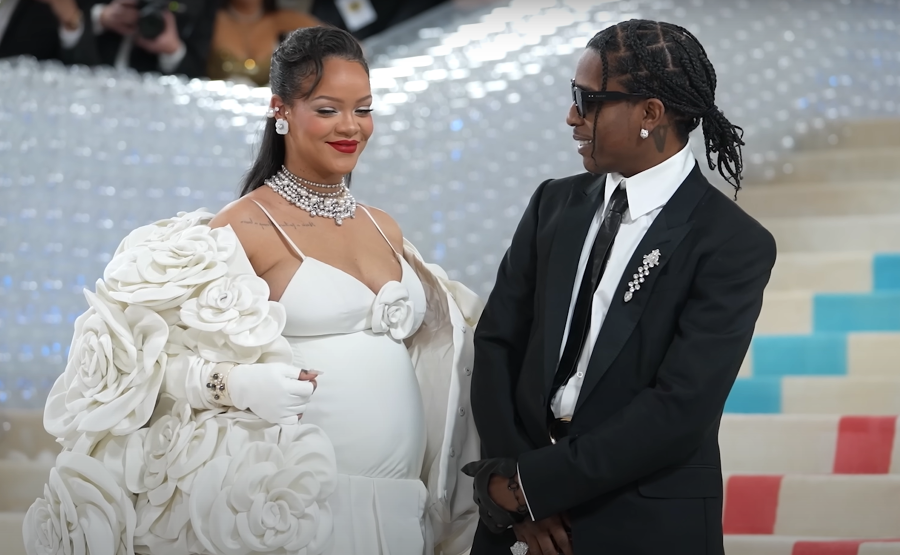 Actor Penelope Cruz wore an ethereal light mint green hue from Chanel Couture's spring/summer 1988 collection with white pearl buttons.
Karl Lagerfield: The designer inspiring this year's fabulous dress code
Karl Lagerfield was a German fashion designer born in September 1933 and one of fashion's most well-loved designers. Born to a wealthy businessman, Lagerfield used his cultural and travel background as reference points in his fashion. Although a German native, Lagerfield was multilingual and well-versed in English, Spanish and French, a skill that improved his global scope. After his family emigrated to France, Lagerfield finished his education at Lycee Montaigne, where he specialised in history and art.
In 1954, Lagerfield won the coats category in a design competition sponsored by the International Wool Secretariat and was subsequently hired as Pierre Balmain's assistant – a competition win that got him on the centre stage by his mid 20s. In 1957, Jean Patou hired Lagerfield as art director where he produced ten couture collections for the Parisian maison.1964 saw the beginnings of collaboration with Chloe.
A year later the designer began his relationship with Fendi where he eventually produced more than 54 collections. In a crucial point in his career, Lagerfield became artistic director of Chanel in '83 and a year later released his own major fashion brand. The 2000s saw him step into the retail scene with Net a Porter and H & M collaborations. Lagerfield's dedication to Chanel remained up until his year of death. His final collection was released in 2019 full of alpine dressing references, perfect for the autumn/winter season. As equally beloved as the fashion world was to Lagerfield, so too was his loyal companion, his tortie cat, Choupette.
From the glamorous to the outright interesting (we're looking at you Jared Leto), last night's Met Gala was a touching tribute to Karl and his passions.
Inspire our community
A global community of enthusiastic and curious ones. Diverse voices. Subscribe for free to share your vision and enhance our art-filled world.


To leave a comment you must
sign in