Insight
Michelin-starred Moma review — A feast for the eyes
Rome's intimate, elegant yet minimalist Michelin-starred Moma restaurant distributed over two floors and located just opposite the American embassy, is known for using locally sourced ingredients to conjure surprisingly delicious, experimental dishes that are both creatively presented and a joy to devour.
The attentive staff — who are always waiting on hand — served us chamomile risotto with smoked eel, honey and oregano that was packed with flavour, almost too pretty to eat, and neither too soft nor too al dente.
Perhaps the most surprising dish was the cuttlefish tagliatelle (yes — tagliatelle that is made from cuttlefish, cut into thin strips). The fragrant, hearty puttanesca sauce, poured over our dishes at the table by one of the waiters, was the most exciting part of the dish, with the capers giving it a big kick.
Another of Moma's stupendous signature dishes is their catch of the day soup, which is simple but well seasoned and aromatic.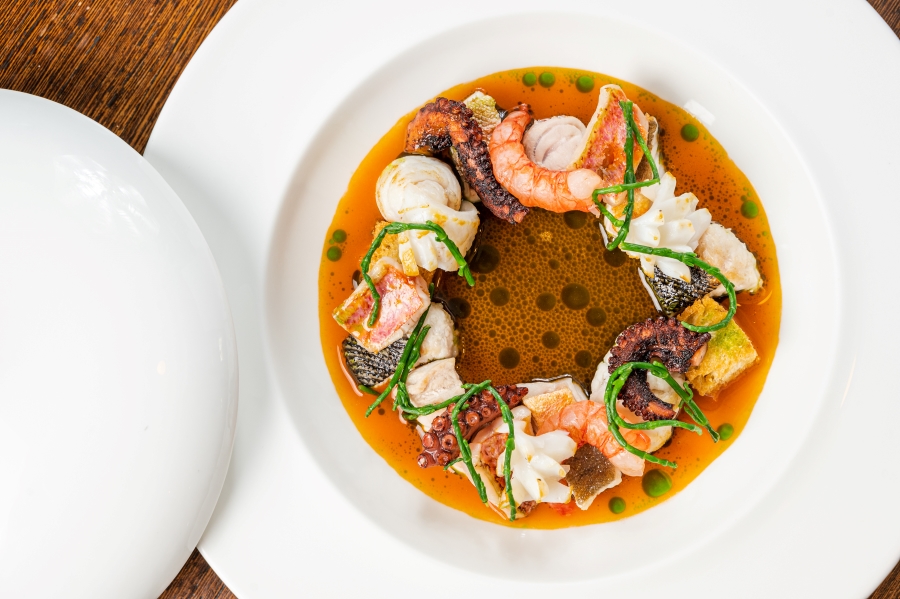 There is a variety of desserts to choose from and the coffee soufflé served with chocolate sauce was divine, but you can also opt for a brioche served with "zabaione" and sweet wild cherries or polenta cake with vanilla chantilly, grape sauce and quality cognac.
The menu changes seasonally and the selection of wines here is impressive. The staff will be eager to recommend what wines to pair the dishes you opt for with. But if you like champagne you might want to try Italy's star sparkling wine, Franciacorta, made through the same bottle-fermentation method. We started the meal off with a glass of Franciacorta La Fioca Extra Brut Riserva (2015), which is deliciously subtle and suggests floral notes. The Domaine De La Galinière Vouvray Terroir (1997), a French white wine from Vouvray, Touraine, is also incredibly charming and their Chambolle Musigny Pierre Bourèe 2020 (a pinot noir) is full-bodied and enveloping — perfect to round off the evening.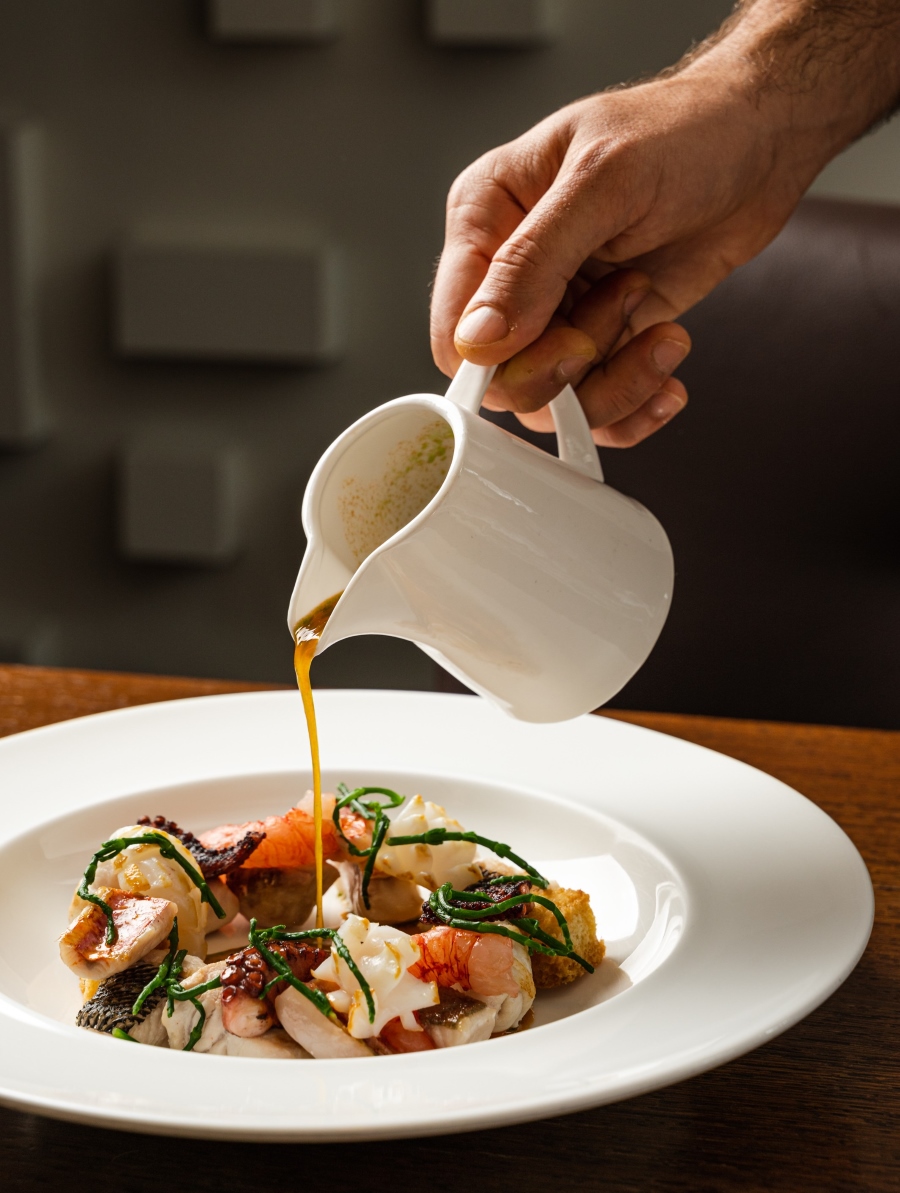 All in all, a wonderful experience. This restaurant is the definition of a central Rome contemporary Italian, and is lucky to have chef Andrea Pasqualucci at the helm, who describes his process of making new recipes as "work of art that needs careful refining, choosing the right ingredients as if they were colours on a painter's palette."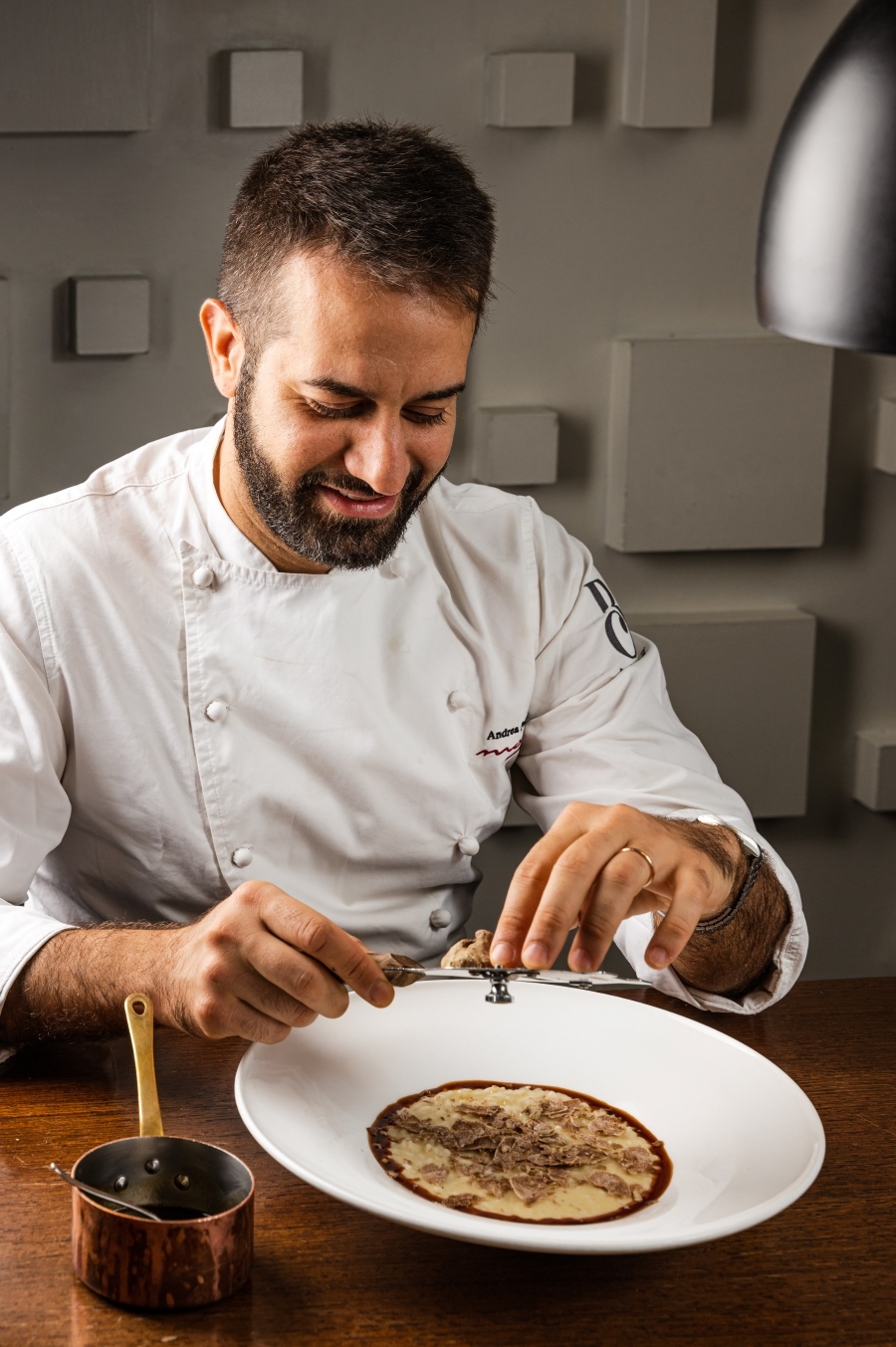 Moma also offers cooking workshops and the chance to give a dinner to a loved one as a gift via their website. While the restaurant is calm on weekdays, we advise booking ahead to avoid any disappointments.
Moma
Via di S. Basilio, 42, 00187 Rome
Starters €18-€24
Main courses €39-€70
For more delicious travel inspiration, check out our behind-the-scenes look at London's Groucho Club — an arts haven for private members.
Inspire our community
A global community of enthusiastic and curious ones. Diverse voices. Subscribe for free to share your vision and enhance our art-filled world.


To leave a comment you must
sign in