Lifestyle
Inside The Groucho Club — an arts haven for private members
London's Soho neighbourhood is known for its bohemian arts scene, iconic theatres and eclectic shops. It has also served as the filming location for many major films, including Edgar Wright's Last Night in Soho. But it's also just as well-known for its exclusive clubs and bars, with one of the most world-renowned private members' art clubs being The Groucho Club.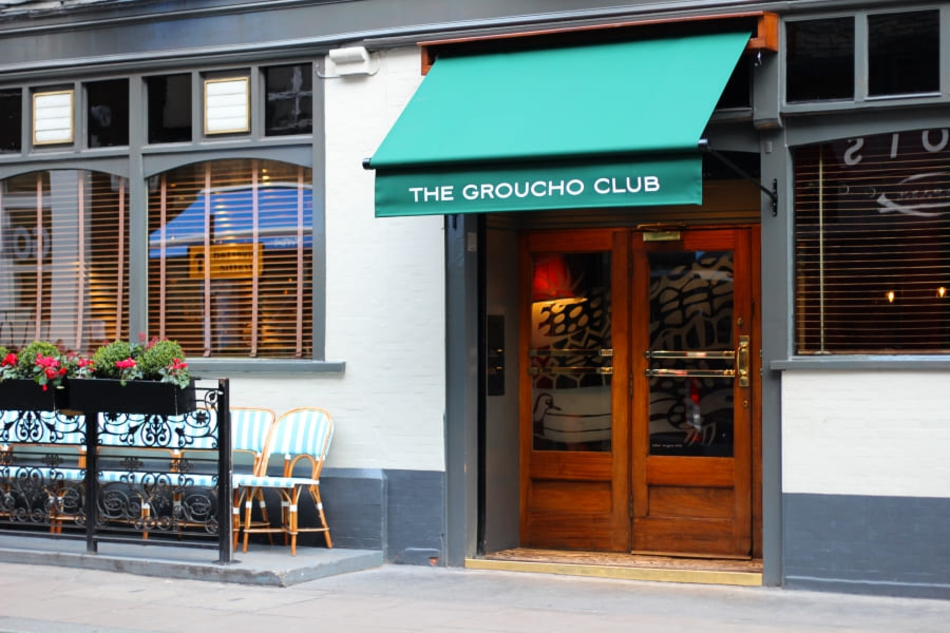 The club was recently acquired by the founders of Hauser and Wirth Gallery, Manuela and Iwan Wirth, who aim to develop the gallery's reach in the hospitality sector. The deal cost the couple's hospitality and development company (ArtFarm) £40 million.
An "alternative to stuffy gentleman's clubs"
The Groucho Club was created in 1985 by publishers and literary agents such as Carmen Callil, Ed Victor, Liz Calder and Michael Sissons to be an 'alternative to stuffy gentleman's clubs.' Their idea was to provide a place for those working in creative industries to socialise, relax, and welcome women. The founders then reached out to Tony Mackintosh, who liked the idea immediately and joined the team while also working at another restaurant in Notting Hill.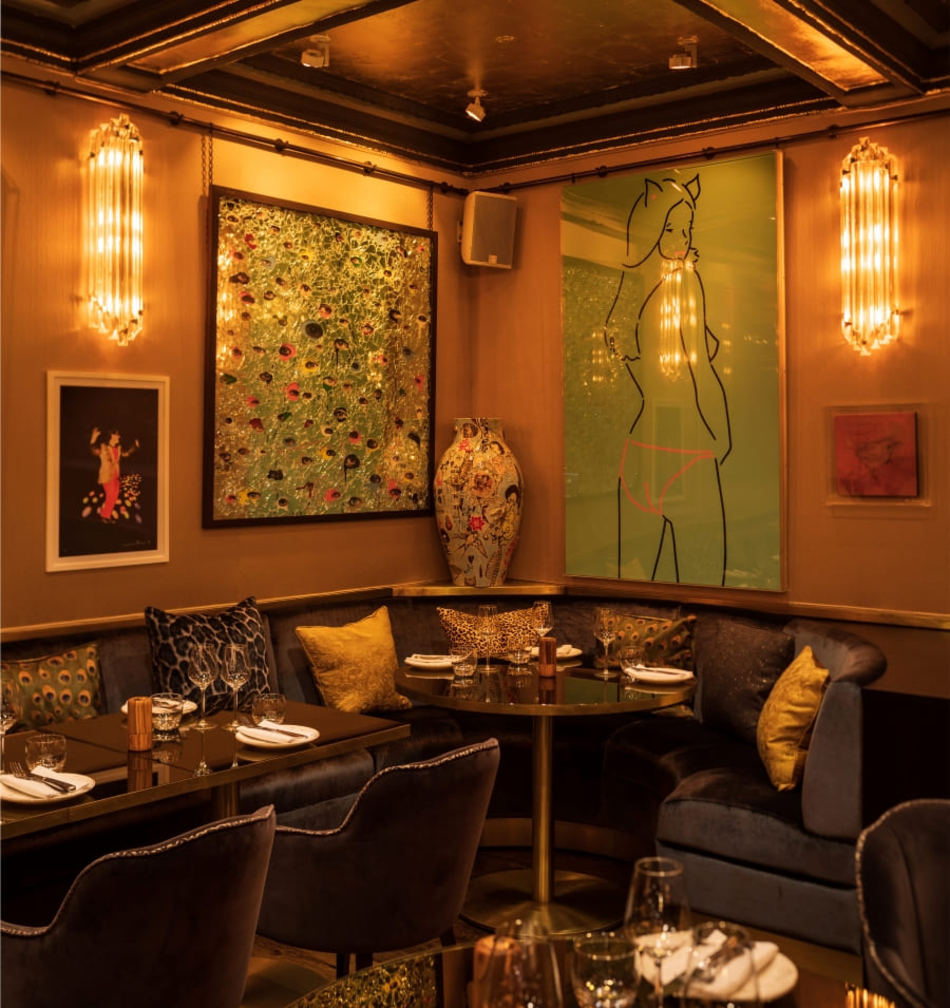 The club officially opened its doors on May 5, 1985, at 45 Dean Street. The first year was a bit of a challenging time for its owners, but business soon boomed, and by the 1990s, The Groucho Club was established as the certified club to be at. And as they say, the rest is history!
Thirty-seven years later, The Groucho Club prides itself on continuing to be a bastion and refuge for arts, literature and media in the bohemian heart of London's West End. It represents a multitude of artists, from the anonymous Banksy to Annie Kevans, who is known for tackling controversial concepts and alternative histories.
Eclectic artworks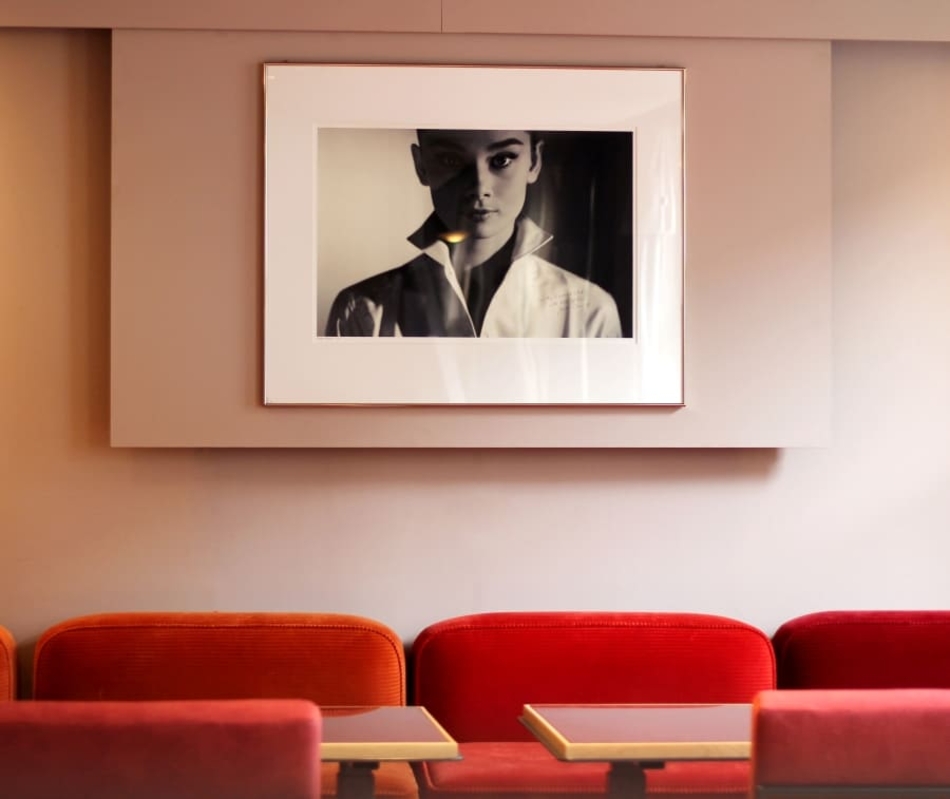 With 150 pieces (approximately) lining the club's walls, there are art pieces for every taste. The club features 20 rooms for their members to stay in, with paintings such as 'Diary of My Other Self' by Miranda Donovan.
Another painting you can marvel at here is 'Seascape' by Johanna Melvin (acrylic and luminous paint on canvas) which mimics waves created by the sea and was acquired by the club in 2012.
In the Gennaro Room, there's Alessandro Raho's 'Louise' — a soft and cool-toned artwork created with oil paint acquired in 2010.
Another highlight is Sam McEwans' Gouache 'Four Flowers Night Version.'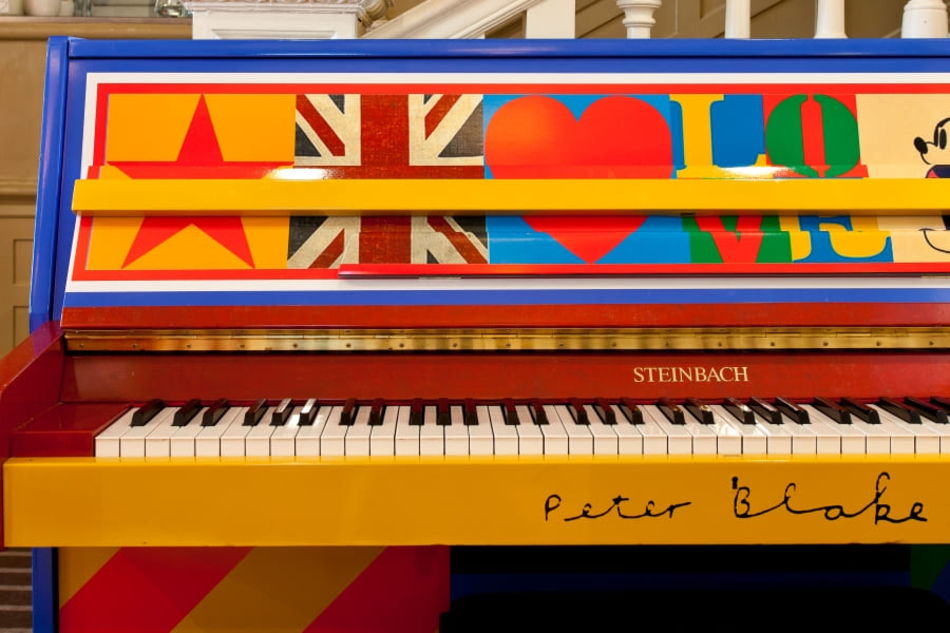 For those more interested in digital art, The Groucho Club also showcases works like Sir Peter Blakes' 'Fag Packet (Fifth Avenue)', which is a digital print with silkscreen glaze. It was made in 2004 but acquired by the club in 2005.
The Groucho Club has a fascinating history, having greatly impacted British artists and the Soho area, and is now looking to move with the times to attract younger members.
As well as visiting The Groucho Club, while in London you might also want explore its world-class independent galleries.
Credits for the Main photo: Club Room and Soho Bar-14 © Agnese Sanvito copy
Inspire our community
A global community of enthusiastic and curious ones. Diverse voices. Subscribe for free to share your vision and enhance our art-filled world.


To leave a comment you must
sign in