Insight
Must-see movies from Cannes film festival 2023
The Cannes film festival 2023 saw an upgrade, firmly shaping itself against patriarchal traditions. From 'Youth (Spring)' by the Chinese director Wang Bing to 'Last Summer' by Catherine Breillat, youth and death were among the key themes of the films of the 76th edition of the French film festival.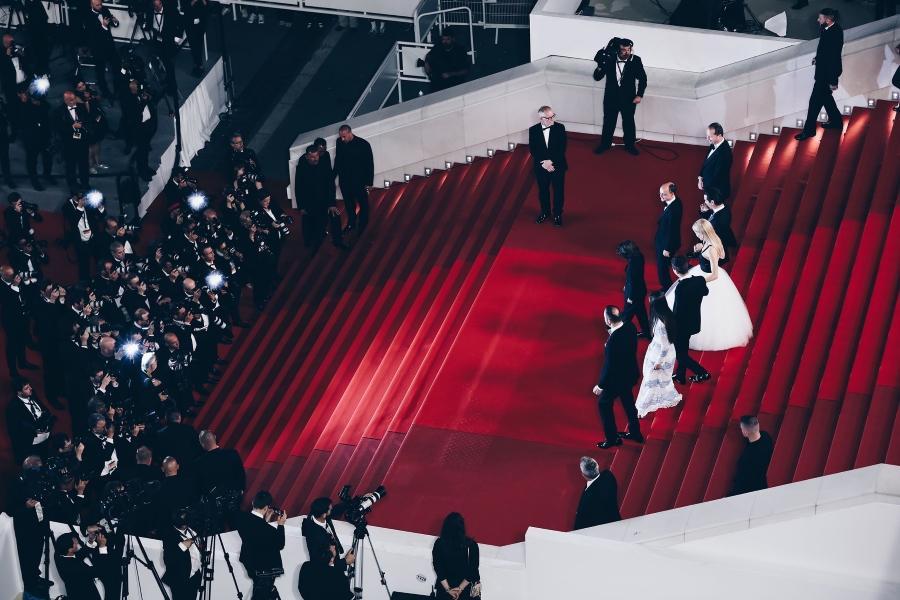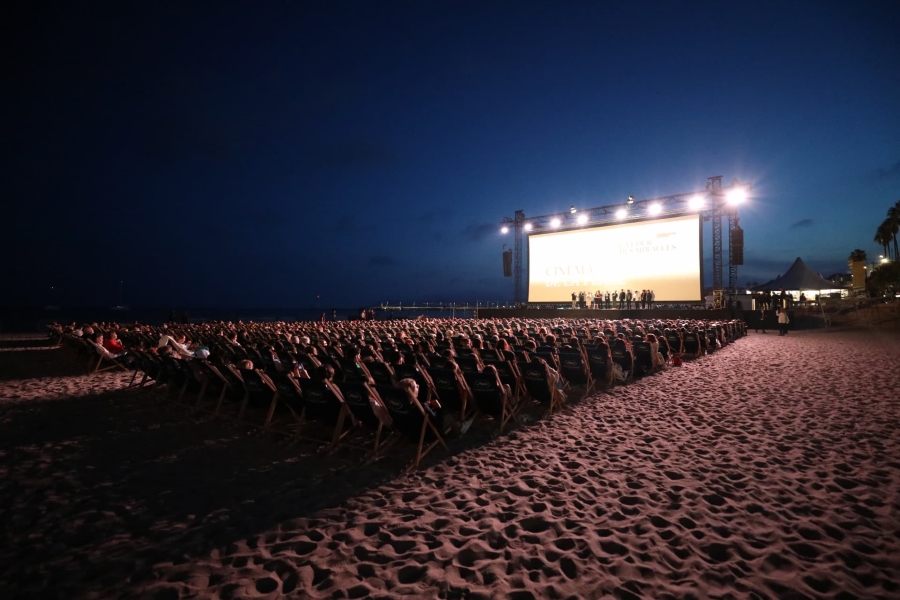 Photo 1 - © Christophe Bouillon / FDC; Photo 2 - © Joachim Tournebize / FDC
Lessons of love from teenagers behind sewing machines
A poetic documentary about youth, the documentary 'Youth (Spring)' by Chinese director Wang Bing is about hope, reminding us that it only takes heart and will to overcome hardship. The main characters are teenagers from distant Chinese provinces, who are mercilessly exploited in Chinese weaving factories, sewing the mass-market clothes people around the world wear every day. These teenagers live at work, sleep in dormitories in unhygienic conditions and eat the same instant noodles each day. But they cannot even get even basic remuneration — their wages are virtually slave labour. The devalued bundles of money in their hands make a mockery of the fact that they do not have enough for even a week of normal life. Factory owners set them incredible KPIs for the production of jackets or trousers, and in the end it all turns into ruinous competition for these poor workers and fighting for their lives over metres of fabric. It seemed like this was how their lives would pass - behind that sewing machine. Until they realised that they still had love.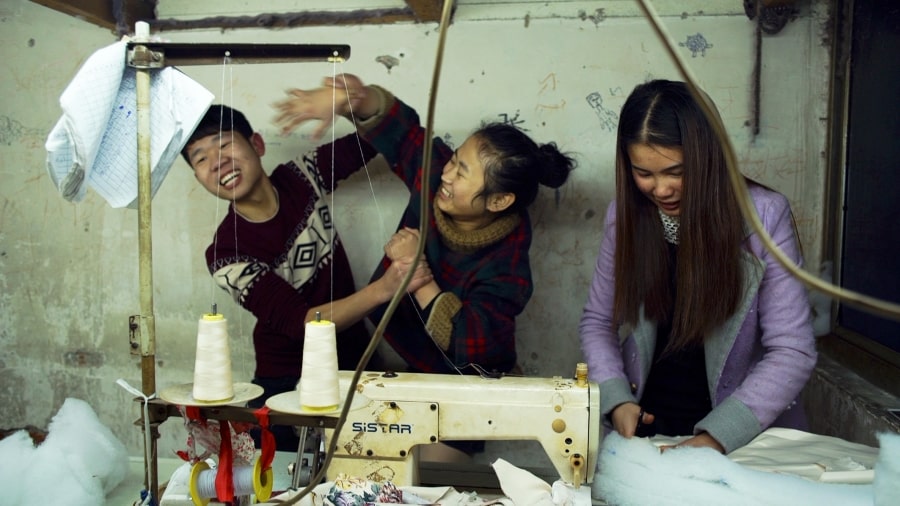 © Gladys Glover - House on Fire - CS Production - ARTE France Cinema - Les Films Fauves - Volya Films
The teenagers' outlook on the world and their heartfelt confessions for each other make for captivating viewing. While they may not be able to fight physically, they fiercely battle for each other's hearts. That's why the dialogues between these 15-year-old individuals, as they carry out their work, are the most captivating part of the film. Behind the machines, they openly express their love, engage in gossip, flirtation, and occasional quarrels - all of which form the essence of the film. The movie beautifully captures the simple yet profound beauty of life, a spectacle that can be watched for hours. And their infectious dreams add an extra layer of enchantment: some yearn to be on television, others dream of having a loving family and a pet dog, while some long for the simple joy of returning home to feed their loved ones. Dreams become their way of life, subtly transforming their reality and granting them a sense of purpose. This transformative power is a common theme among many films showcased at the festival. Thanks to their dreams, these destitute teenagers become heroes, and what could have been an hours-long documentary metamorphoses into a mesmerising fairy tale akin to the works of Hans Christian Andersen.
The power of youth: Kids reshaping the world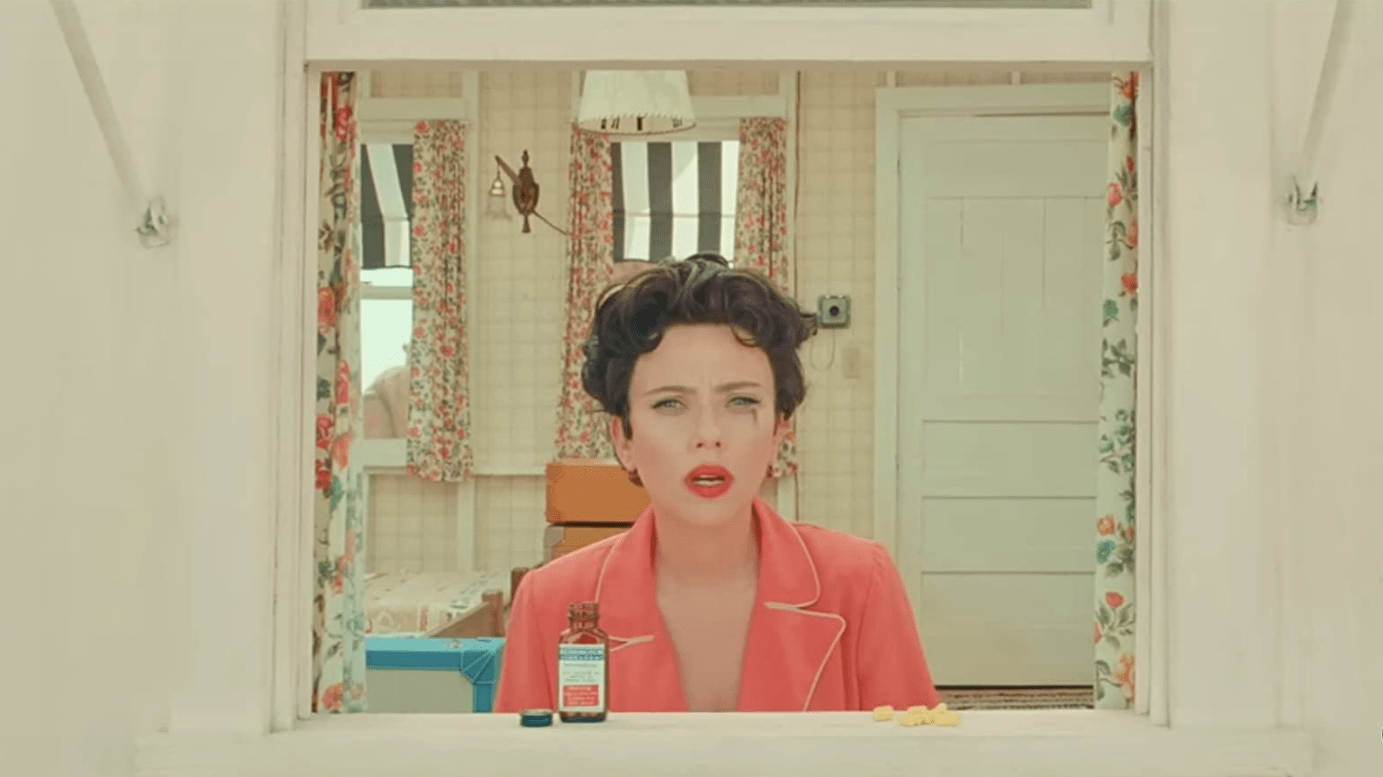 In director Wes Anderson's new film 'Asteroid City,' a mesmerising world of exceptionally talented and gifted children unfolds in a vibrant retro-futuristic setting. These remarkable individuals embark on a journey to a science congress in 1955, set within a once-abandoned city marked by a meteorite crash. In this extraordinary narrative, they become the saviours of our planet, averting global disaster that looms in the form of nuclear war and an alien invasion. Once again, the film beautifully showcases the power of youth, instilling hope and faith in the future while setting an inspiring example for older generations. Through their unique perspective on the challenges of modern life, these children teach us to embrace love for the world, despite political differences, language barriers, and the constraints of their own quarantine. With their unwavering determination and passionate hearts, only these young heroes can guide the "adults" out of this impasse.
A heartfelt road movie exploring generational conflict
Ilya Povolotsky, the only Russian participant in the parallel programme at Directors' Fortnight, delicately whispers his tale in the film 'Grace.' This subtle road movie delves into a generational conflict, portraying a coming-of-age story of monumental proportions as characters explore and navigate the world. 'Grace' serves as the Russian counterpart to the Oscar-winning film 'Nomadland,' a captivating depiction of a transformative journey across the country, which serves as a metaphor for nurturing one's senses.
In this heartfelt narrative, a humble father and his 15-year-old daughter embark on a nomadic existence, living and travelling within a van that houses the ashes of the girl's late mother. Trapped in the confines of this compact trailer amidst the vast expanse of Russia, their circumstances, though intimate, create a genuine trial for the protagonist's emotional and intellectual growth. It becomes a film of rebellion, a privilege only youth can afford. The daughter yearns to explore her true self, having spent her entire life confined within the van, dreaming of escape to love, self-discovery, and freedom. Her attempt to break free from her father symbolises a natural desire to sever the ties of patriarchal influence. Inevitably, this fiery revolution against longing unfolds, igniting the narrative with an undeniable energy.
Forbidden love through the ages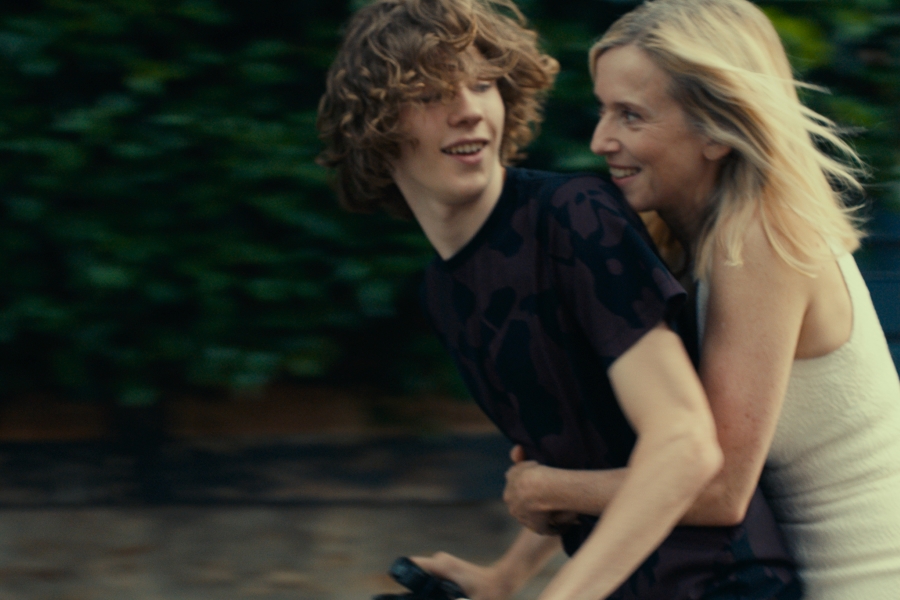 There is no room for prejudice, prudery and puritanical judgement in a young person's world. The 74-year-old French filmmaker Catherine Breillat has already made a film touching on this. The scandalous film 'Last Summer', which due to its provocative nature was not universally received, deals with the slippery ethics of an accidental sexual passion between an experienced female lawyer and the 17-year-old son of her new husband. Someone who used to successfully deal with cases of sexual violence among teenagers, now actually risks falling into dangerous territory herself. Passion and love are more important than conventional morality, and that's the film's message.
Pressure felt by young people in 'How to Have Sex'
In the parallel competition 'Un Certain Regard,' the film winner 'How to Have Sex' has a striking title. The British debut of director Molly Manning Walker, it explores the drama of coming of age in a vibrant holiday setting. Behind the catchy and lighthearted title lies a rather conflicted story. On one hand, it is a fairly standard movie about three teenage girls discovering sexuality and love during a wild summer vacation. First kisses, first sexual experiences, abundant alcohol, and endless partying till the morning fill the narrative. However, beneath the surface of a typical teenage drama, the director unveils a delicate tale of growing up, disappointments, betrayals, and the enduring power of friendship, which ultimately triumphs over romance. It delves into the hollowness of human relationships that accompany us throughout life.
Justine Trier's 'Anatomy of a Fall'
Finally, through the eyes of a child, we delve into the family conflict that leads to the tragic events in Justine Trier's 'Anatomy of a Fall,' which won the Palme d'Or this year. Only a child can comprehend the hidden secrets within a family that experiences the mysterious death of their father. Trieu has masterfully crafted a delicate psychological detective thriller that immerses the audience in the role of a jury, questioning whether the wife is guilty of her husband's death or if it was suicide. In the film, only a visually impaired boy with an open heart can truly understand and empathise with the situation. Sight, in this case, serves as a powerful metaphor. This film delves into the concealed aspects of reality, akin to the works of Haneke, highlighting the distortion of truth to appease public opinion. In our increasingly polarised world, the director poses a crucial question:
Where does reality end and interpretation begin?
The film's protagonist states,
I always repel reality and then dismantle it with fiction. This fiction can alter the destiny of people and even the planet (as we witness today with the proliferation of misinformation regarding the war in Ukraine). And once again, it is only through the filter of a child's tear that we can avert disaster.
'Four daughters': A difficult upbringing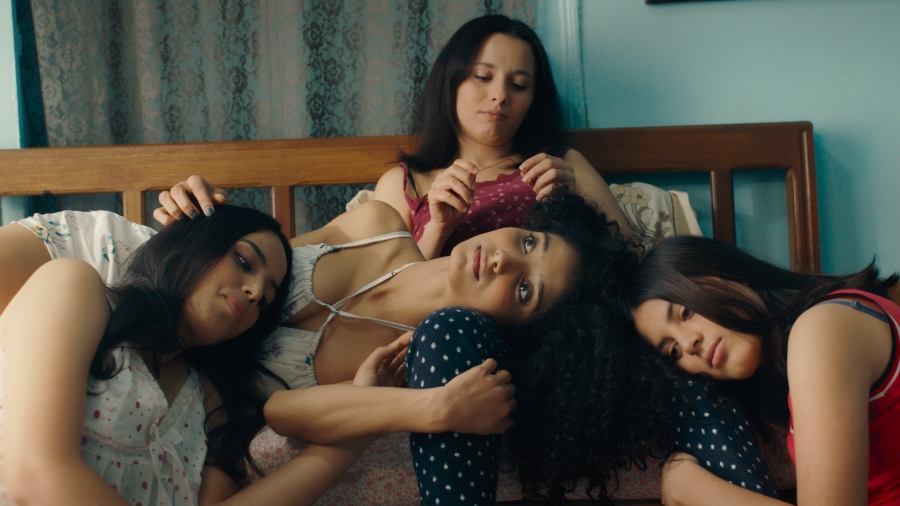 The Cannes film festival in 2023 revolves around the theme of passion: passion for one's profession, passion for life, and the vitality that safeguards the world from ultimate decline. The recipe for preserving life is simple: we must make way for the younger generation and not deprive them of their freedom. Kaouther Ben Hania's 'Four Daughters' sheds light on the unfortunate consequences of a patriarchal upbringing, as two sisters from Tunisia are driven to escape and join militants from the Islamic State. Their mother suppressed their freedom, forbidding them from dating boys, dyeing their hair, or embracing punk culture due to prejudice.
Consequently, the older sisters were left with no choice but to don the hijab and carry machine guns. Although the mother may feel remorse, she appears to understand the impact of her actions. The lesson is clear: we must not deprive children of their freedom, lest they transform into monsters and zombies, akin to the commandant of Auschwitz portrayed in Jonathan Glazer's film 'The Zone of Interest,' which was awarded the Grand Prix at the Cannes Film Festival. This film exposes the darker side of our future projections, delving into the family of Rudolf Höss, the commandant of Auschwitz. They serve as the central figures in this gruesome sketch that presents itself as a pastoral tale.
Don't forget to check out our guide to Cannes where you can find out about the most enchanting experiences to enjoy in this magnificent city, from where to stay to what to wear.
Inspire our community
A global community of enthusiastic and curious ones. Diverse voices. Subscribe for free to share your vision and enhance our art-filled world.


To leave a comment you must
sign in