Events
Paris Fashion Week's joyous return: Standout collections
After a long hiatus, Paris Fashion Week 2023 heralded a starry return. Action-packed and filled with memorable style moments, the glamorous, month-long event ended on Tuesday. But if you missed it, worry not — just read on to discover some of the most eye-catching trends of the season. From Ruohan to Celia Kritharioti, these were some of our favourite statement looks and upcoming trends.
Ruohan
From sensual and simple to sophisticated, clothes can perfectly reflect the wearer's mood.
Ruohan's 'chic meets contemporary minimalism' in garments made from craft-textiles really caught our attention. The Chinese designer, who graduated from the Parsons School of Design, was inspired by candles and its light. For her spring 2023 collection, Ruohan Nie wanted to transmit the warmth and the energy through the concept of candles. That is how she translated painting techniques into textile versions, with models walking down the runway wearing asymmetric cotton silk dresses, high neck viscose shirts and draped tops.
Article slider: "5: Fashion Week - Ruohan"
After examining the new spring-summer collections, we have no doubt that transparent clothing and draped materials will be a key part of our spring-summer wardrobes.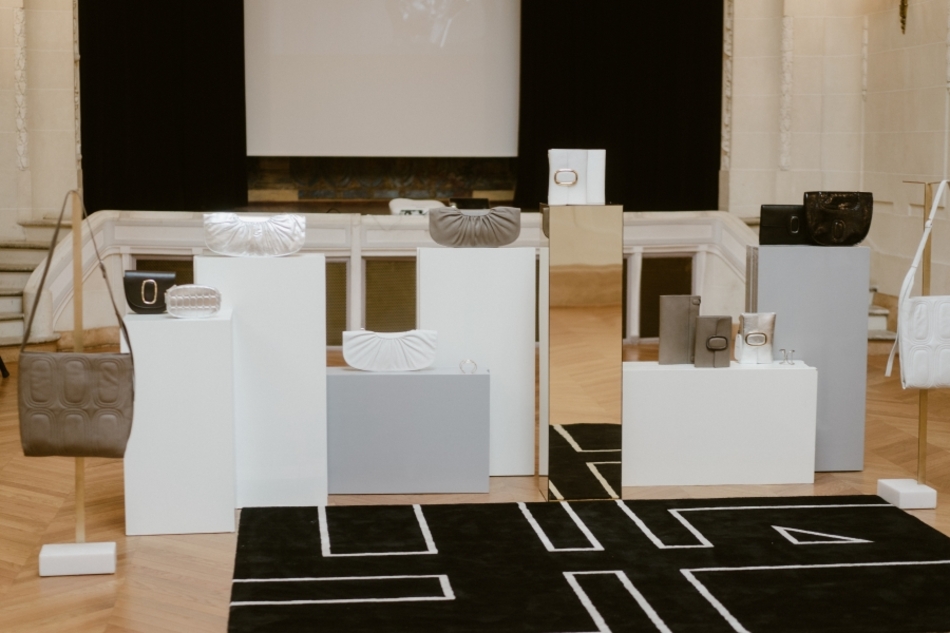 One of the highlights of the collection are her 'moon' bags', with padded layers presented in two colors: midnight blue and cream. This is a perfect example of how a bag can be stylish and practical at once.
But we also loved the Octogone bag from Nadège Vanhee-Cybulski's first collection — an ideal everyday bag that perfectly combines pragmatism and aesthetics.
Article slider: "4: Octogone"
Ujoh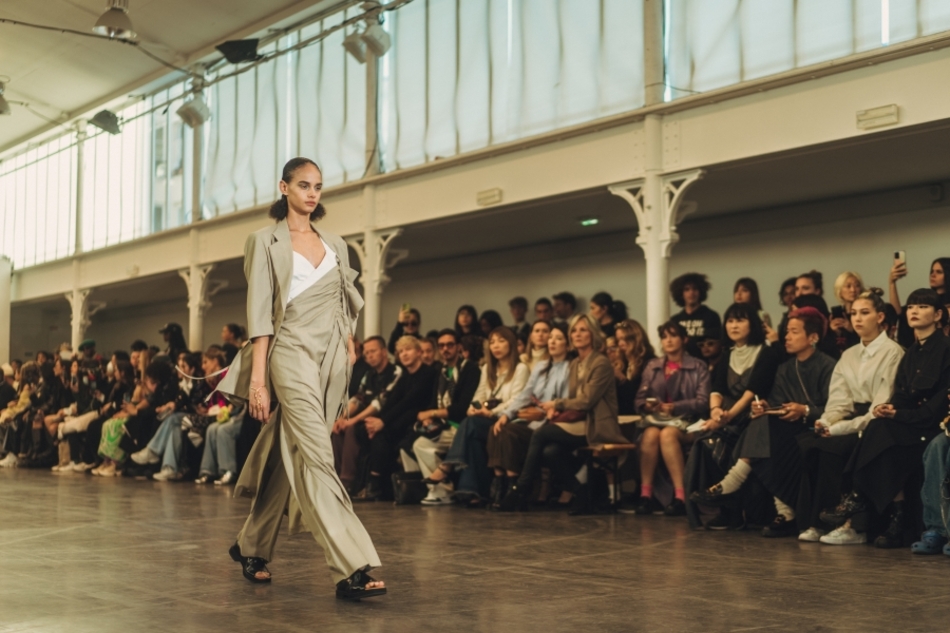 Although Mitsuru Nishizaki's brand is associated with minimalism, for his spring collection, the designer surprised us with bright colors and accent details, such as a tangerine maxi dress with hand-shaped jewelry pieces and an oversized suit styled with a metallic wrap-top, showing how you can masterfully play with different textures and textiles.
This collection is also full of deconstructive elements, asymmetrical pieces and layering.
Mitsuru Nishizaki was not the only one to incorporate craft into his collection during PFW: The Meiers also brought pattern-cutting elements to their collection, such as tailored looks with knitted fringes.
It looks like workwear won't be so simple this next season, thanks to strips of fabric combined with oversized outfits
Article slider: "3: Paris Fashion Week's joyous return: Standout collections Ujoh"
Elie Saab and Celia Kritharioti
This season, Elie Saab introduced innovative textures in her Ready-To-Wear Spring Summer 2023 collection, inspired by garden freshness.
Models walked down the runway wearing gowns with floral yarn-embroidery, white crop tops and crepe miniskirts with crochet elements.
Article slider: "6: Fashion Week Celia Kritharioti"
The transparent dresses are perfectly styled with lace sweatshirts and bomber jackets, what make you rethink classical crisp white gown.
Other looks with gradients of lilac, lime, blue iris and coral make the collection exude vibrant energy. The brightness of the look is balanced with complementary sandals and a jute bag.
There is also a new reinterpretation of the couture coloured costume in Celia Kritharioti's spring-summer collection. So if you are searching for a new gown, consider a dress with sequin details in colours like tranquil blue, orchid flower or lavender. To balance the look, just match your outfit with a jacket in neutral tones.
Article slider: "7: Paris Fashion Week Celia Kritharioti"
If these eye-catching collections have left you wanting more, make sure you also read all about the amazing Prêt-à-Porter brand Peet Dullaert.
Photo Credits: Olia Kolendo, © Art de Vivre
Inspire our community
A global community of enthusiastic and curious ones. Diverse voices. Subscribe for free to share your vision and enhance our art-filled world.


To leave a comment you must
sign in