Insight
Perilla restaurant review — revolutionising London's culinary experience through seasonal ingredients
Seasonality is all the rage in the culinary world. No more imported A5 Miyazaki Wagyu from Japan or Beluga caviar from the Caspian Sea: Chefs want seasonal ingredients in their fine dining menus. Before globalisation, only the elite could afford to dine on the delicacies from foreign and far lands. Today, supermarkets are packed with produce from all around the globe, shrivelled from their arduous journeys and mummified in plastic.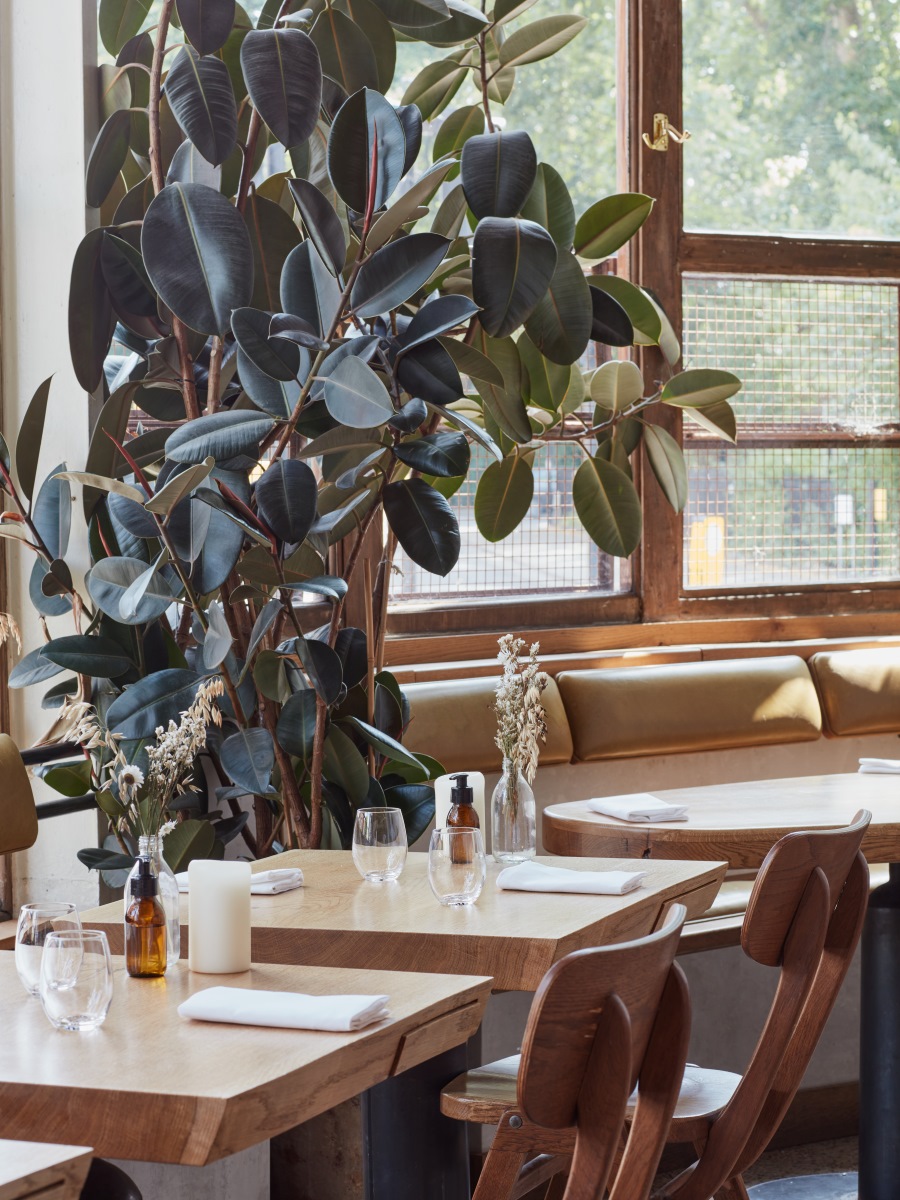 The resurgence of locavore dining
So why has this style of locavore dining made a resurgence? Well, it is more than likely down, but not limited, to the incessant genius of Rene Redzepi, Head Chef at three Michelin-star and five-times number one restaurant in the world, Noma, in Denmark. The depths of his culinary mind are too deep and wide to explore here, but know one thing: he set in motion a tsunami wave of seasonality that tore through the culinary world, leaving behind his legacy to be dined upon.
And, Perilla, in North London, is no exception. This is the brainchild of Ben Marks and Matthew Emmerson who wish to give you a culinarily stimulating experience by drawing on continental European dishes built on the foundations of local, seasonal British ingredients. This is one of the blueprints which are driving the restaurant scene in London, and it works wonders. Britain has always been about innovation, so of course it works so well when applied to the culinary arts.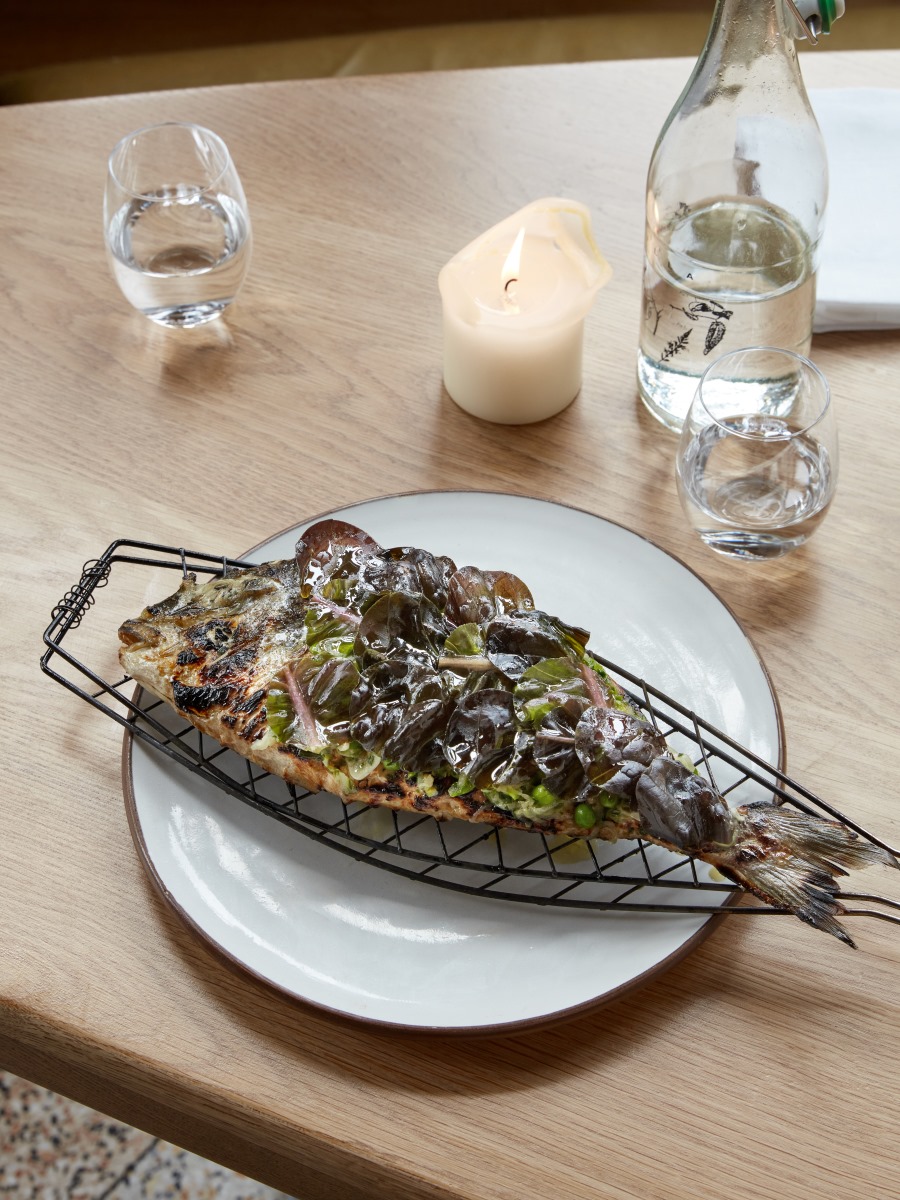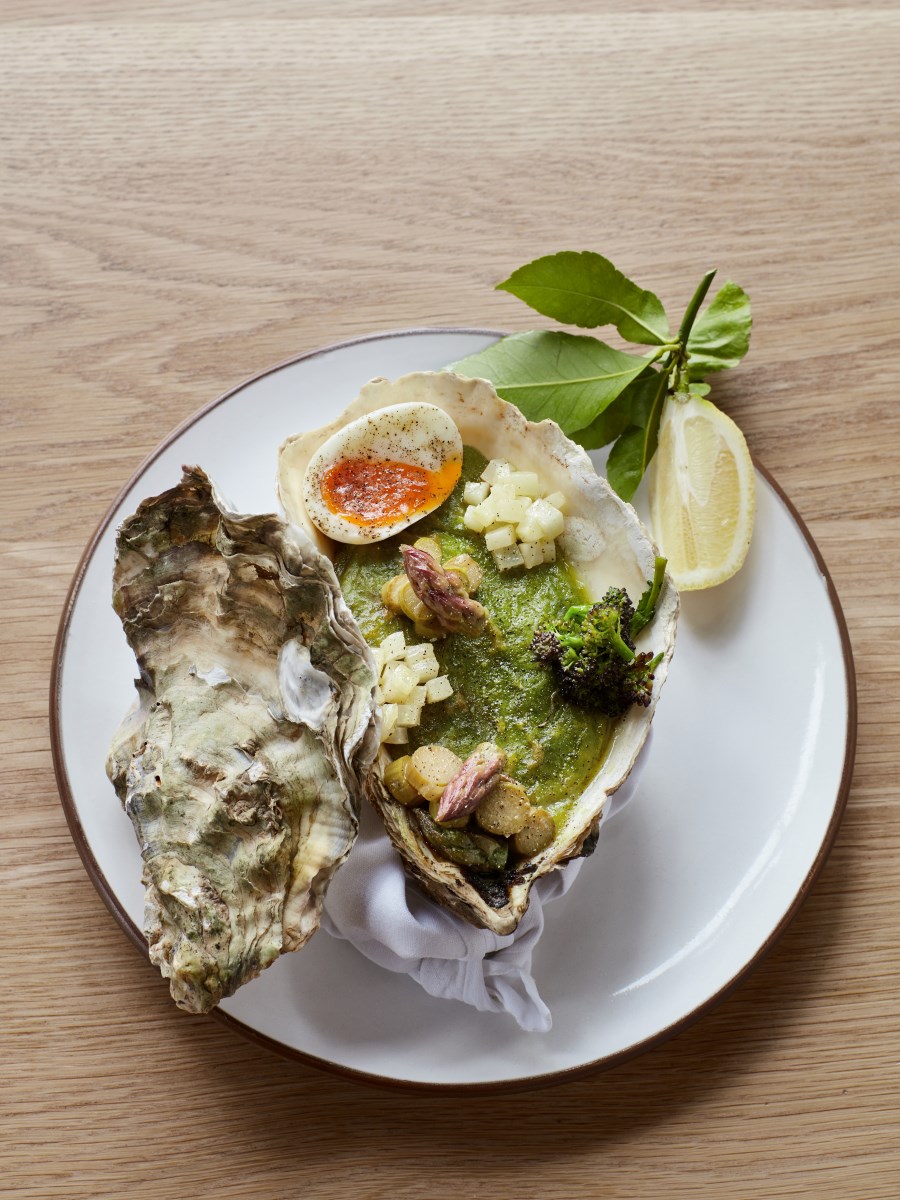 Upon entering, a welcoming and inquisitive member of the team — who I later came to realise was Emmerson — lead me to my table. The restaurant is decked out in a neutral colour palette of greys and browns underlined by earthy greens. Wooden beams with low hanging lamps and meltingly deformed candles shine their warm-orange comfort onto the stonewashed grey walls, highlighting a lone abstract painting that blends in with the colour palette. A far more soothing environment than that is perceptible beyond Perilla's large windows: the clinging and morbose grey weather hurling down onto Newington Green outside. This all gently simmers down into an ambience of tranquillity. Perhaps, a positive signalling of what is to come.
A delightful balance of flavours
The first course of Seaweed Sourdough accompanied by Brown Butter comes efficiently. Rows of this constantly replenished and fresh-baked brown oblong line a section of wall behind the curved metal bar counter ready for the night ahead. The fermentation of the dough gives a stimulating piquant flavour which is heavily balanced by the deep richness of the caramelised milk solids within the brown butter. This is all accentuated by the gentle lapping of umami-saltiness from the seaweed. Bread and butter never tasted so good. They know their customers and it is their mission with this simple entree to get salivary glands piqued for the onslaught of food to come.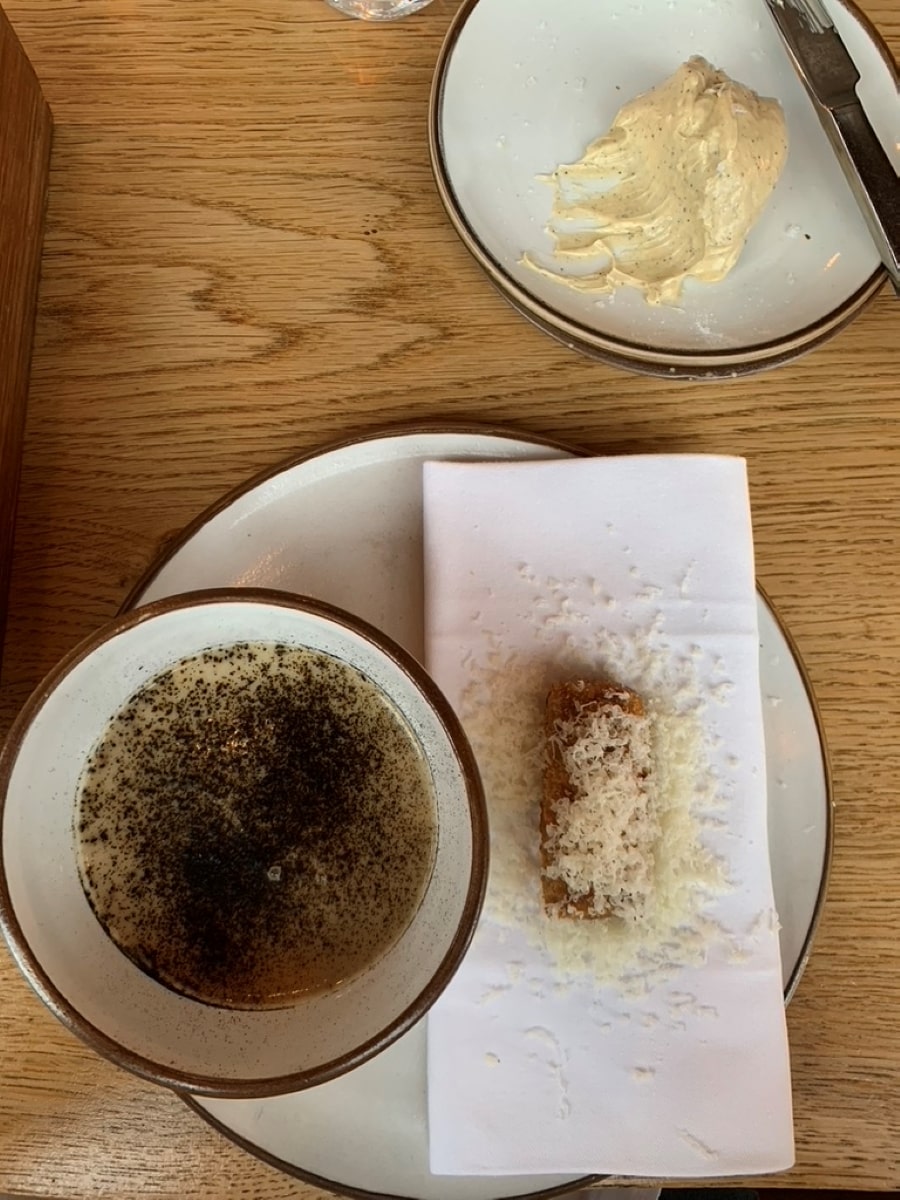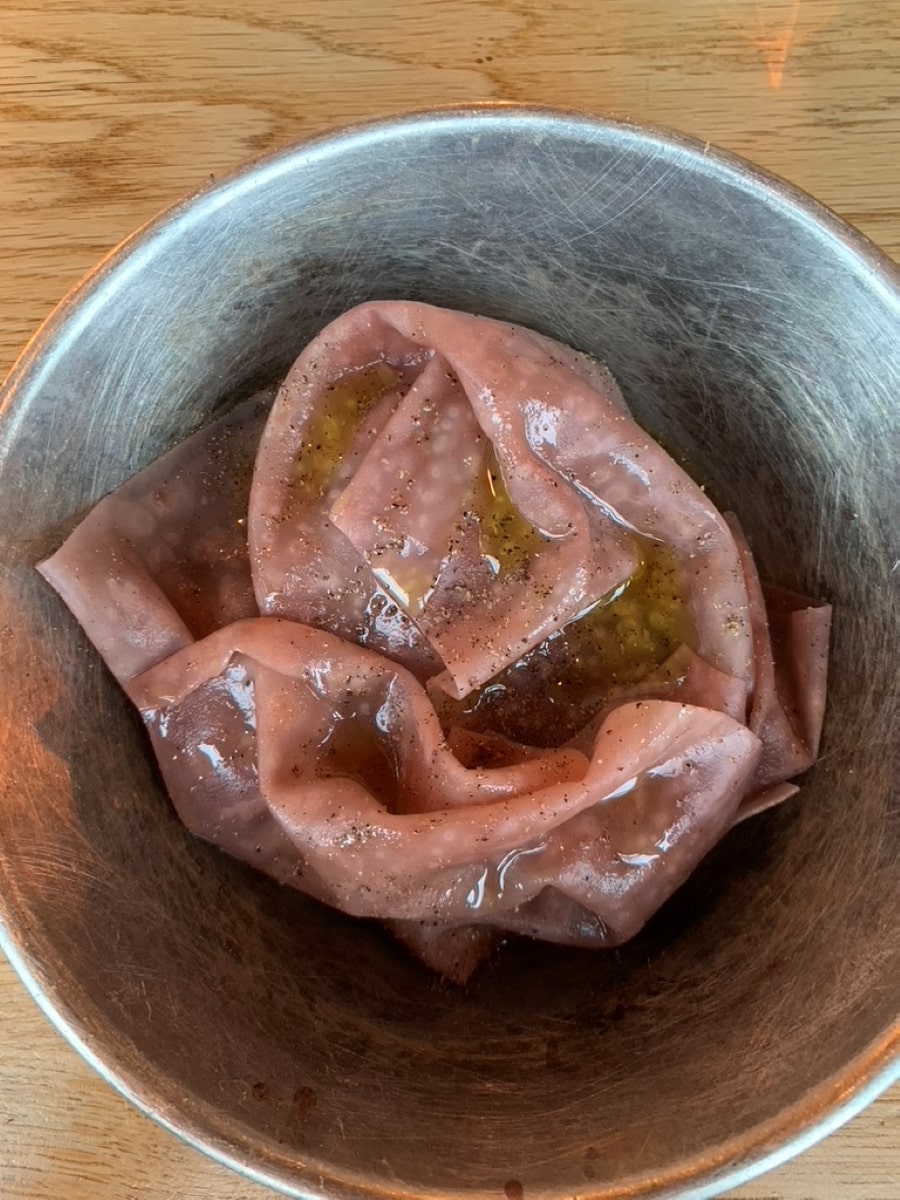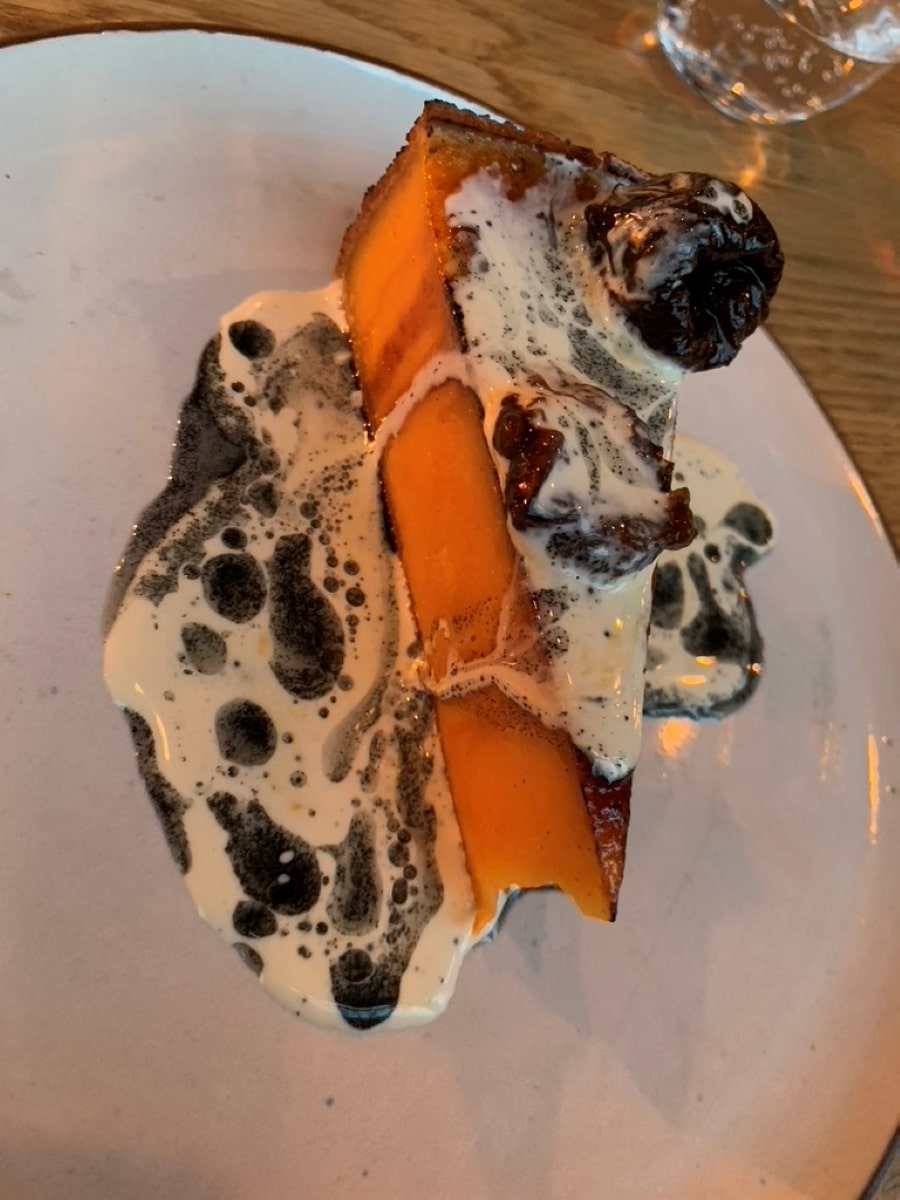 © Monty Dean for Art de Vivre
Next, was the White Onion and Aged Cep Soup, dusted with a contrasting smattering of Burnt Onion Powder. The allium component forms a sweet and creamy base allowing the fungi's mellow aged savouriness to highlight the dish. I enquired about the production of burnt onion powder and was told it was made by incinerating the onions' skins providing a visually striking aesthetic to the pale liquid on which it sat, while reducing food waste simultaneously. This was accompanied by a French Onion Croquette. This was a highlight of the meal: breaded and deep-fried red onions that have been caramelised with patience until honey-like (and lots of butter, I assume), then topped with a generous grating of sharp and salty gruyere. Once again, the team in the kitchen hits the right balance of flavours through contrast to produce something far greater than the sum of its parts.
Moving on to the third dish brought before me Chard, Mushroom and Wild Garlic Crepe. Melting cheese and mushroom was encased between layers of freshly made crepe. A seasonal menu would not be seasonal if not for some form of foraged produce. The uncultivated part of this journey snuck in in the form of wild garlic. The chefs transformed this into a verdant sauce which was lathered on top, followed by an assortment of micro-herbs such as basil, parsley and tarragon, as well as a perfectly charred leaf of chard. The whole dish was punctuated by toasted fragrant nuts in every other bite. This made for a dynamic dish. The chefs, again I believe, are trying to find balance within the meal. This was not, however, the star of the show.
That belonged to the main: Slow Roast Lamb Shoulder with Celeriac and Bagna Cauda. Menus can be deceiving. Whether the Chefs are taking inspiration from Sun Tzu, and purposely doing this to add to the element of surprise, I do not know. I do know that this dish was absolutely delicious. This dish is intriguing to the eye. One of the Staff told me that the pale red and thin, undulating veil before me was in fact celeriac. It had been sculpted by the mandolin, and then steamed and cooked in bagna cauda — a rich sauce originating from Piedmont in Northern Italy made from copious amounts of anchovies, garlic and wine, hence the pale red hue of the celeriac veil. The chef's idea to incorporate this element in this way made sure as not to overpower the dish.
Once this was parted down the middle by knife and fork, a beauty lay beneath — a ceremonial process akin to the unveiling of the Bride. The most tender (knife not required, although provided) and flavoursome lamb juxtaposed perfectly with the salty and sharp aged goat curd spread below the lamb's underside. A chunkier-than-usual celeriac puree complemented these bold flavours with its characteristic earthy freshness. Paired with a fruity, light-bodied natural red wine from Catalunya; this course edged me into a fugue state.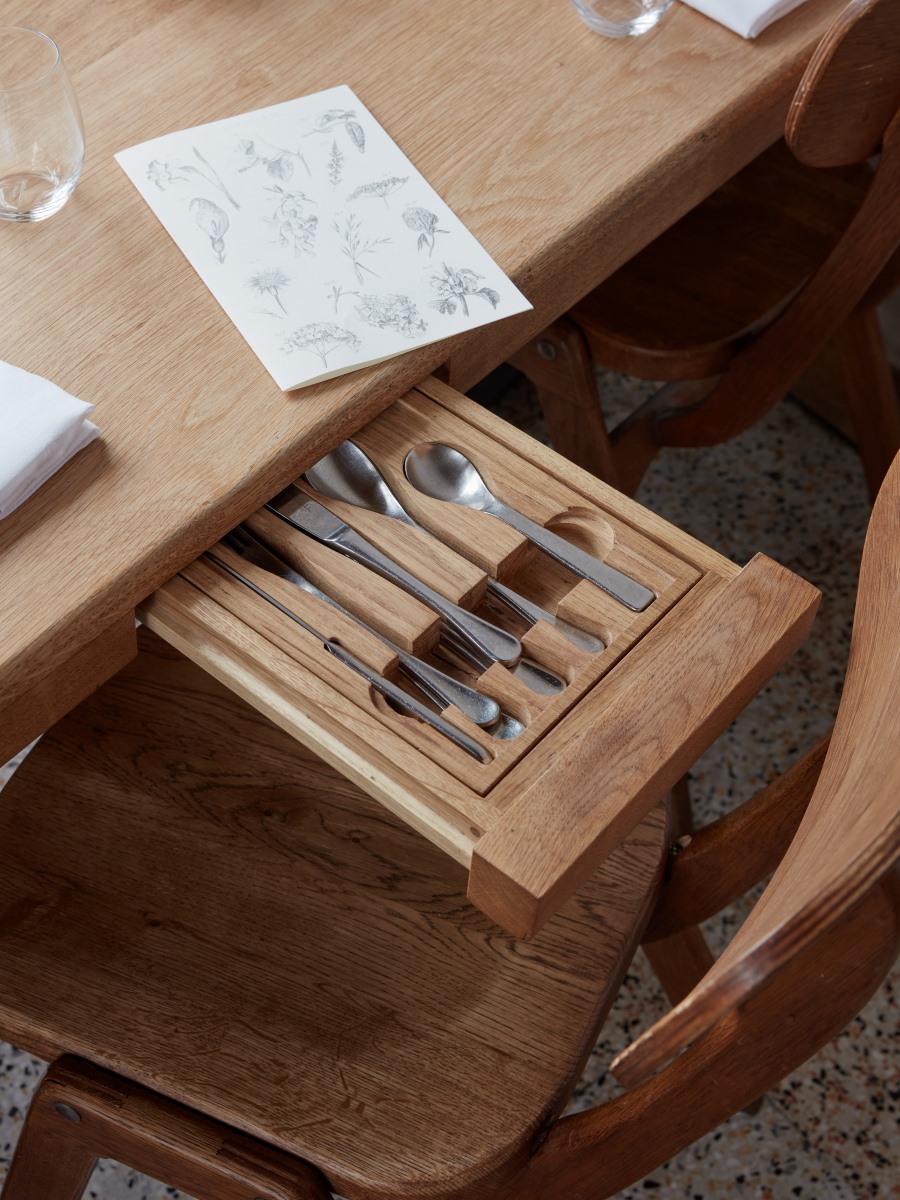 Sublime desserts: Edible, mouth-watering art
The final course, dessert, kept me there. Said intoxicant took the form of a Vanilla Custard Tart with Poached Prunes, and Double Cream split with a Vanilla Bean Oil, resembling the edible version of a Kandinsky painting. The deconstructed Yin-Yang liquid lay on top of the beautiful and almost licentious custard tart. The custard was a shade of deep orange, indicative of a high ratio of egg yolks and an ode to its decadence. This element also gave it great structure, and a creamy and velvet-like texture, balanced by fresh vanilla bean throughout. The molasses-like factor of the poached prunes added extra caramelisation to the dish in tandem with the torched sugar crust of the tart.
I processed what I had just experienced while sipping on a strong double espresso, a required poison after this meal. Stimulation from the caffeine always plays a helping hand here. Then, came the time to pay the bill. Their handsome 5-course tasting menu for £66 felt like someone has been robbed, except for it was them who had been robbed and not me. I collected my belongings, received a farewell handshake from Mr Emmerson and wandered back out into London's drizzle and mist. A vivid and hazy memory that has left me hungry for more.
Perilla
1-3 Green Lanes, Newington Green N16 9QH, London
Tasting menu £66
Wine pairing £54
For more delicious travel inspiration, check out our review of Wiltons — A classy, old-school restaurant.
Inspire our community
A global community of enthusiastic and curious ones. Diverse voices. Subscribe for free to share your vision and enhance our art-filled world.


To leave a comment you must
sign in