Insight
Wiltons review, London — A classy, old-school restaurant
From the decor and waiting style to the classic menu and varied cheese bar, Wiltons in St. James's, London is the epitome of old-school fine dining — an ode to what a classic meal-out once was.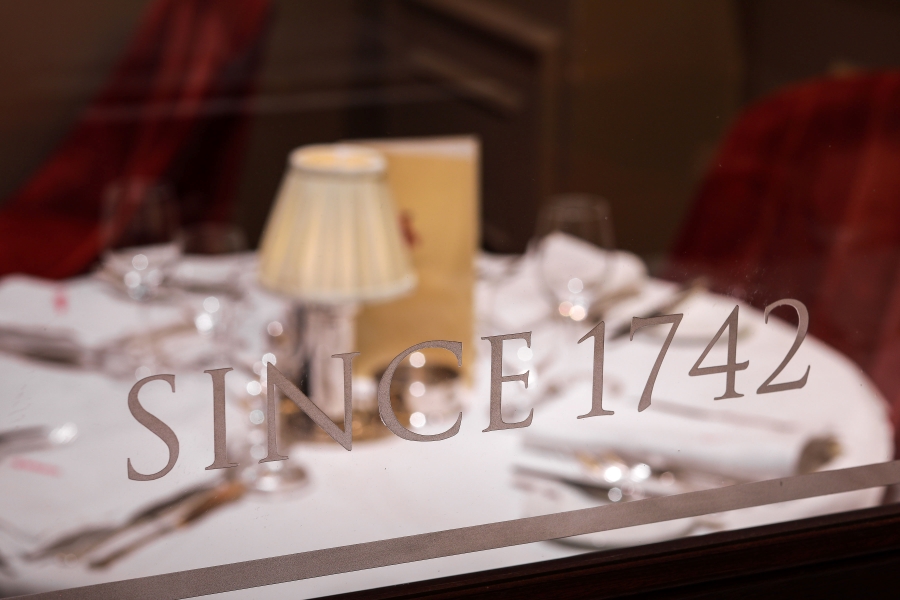 Established in 1742 as a Shellfish mongers, Wiltons quickly became known for its quality in food and service and was even awarded a royal warrant from Queen Victoria for supplying oysters to the monarch. On the occasion of Wiltons' 280th anniversary this year, we set out to try out London's longest-standing restaurants.
The cocktail menu doesn't stray far from the classics, but the drink of choice had to be Wiltons own champagne 'Wiltons Cuvée by Beaumont de Crayères' - it would be rude not to! With fresh bread and indulgently salty butter the choice of food is then to be made…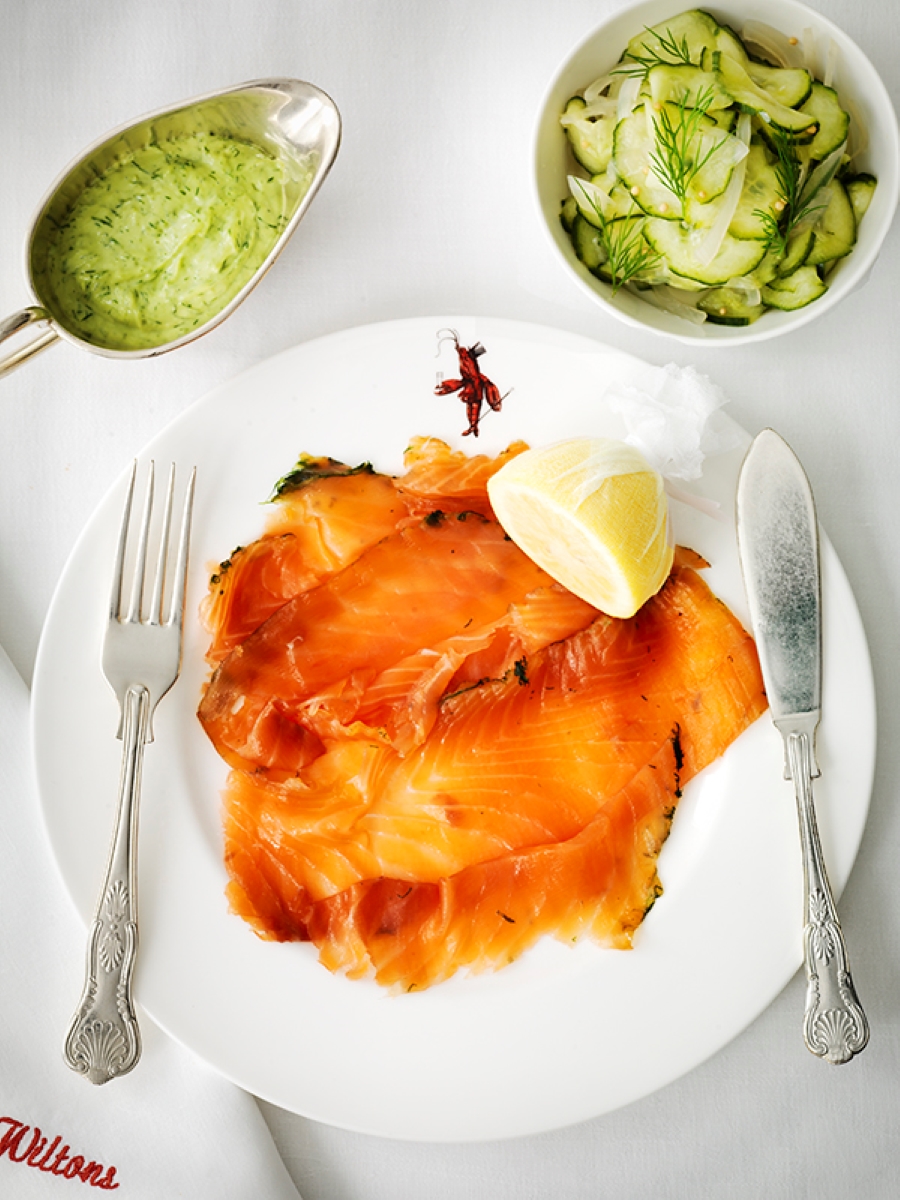 Starting out as a successful shellfish monger predominantly known for selling oysters, it is obvious that Wiltons is renowned for its fish, and many of the surrounding diners tucking into oysters and caviar. However, the Twice Baked Colston Bassett Stilton Soufflé is not to be sniffed at. The sauce was deliciously rich and salted perfectly, while the souffle was light and airy without scrimping on flavour. The only complaint was that it ever had to end.
The lobster bisque was elegantly presented and packed a punch, and the powerfully flavoured smoked eel with horseradish was also without fault.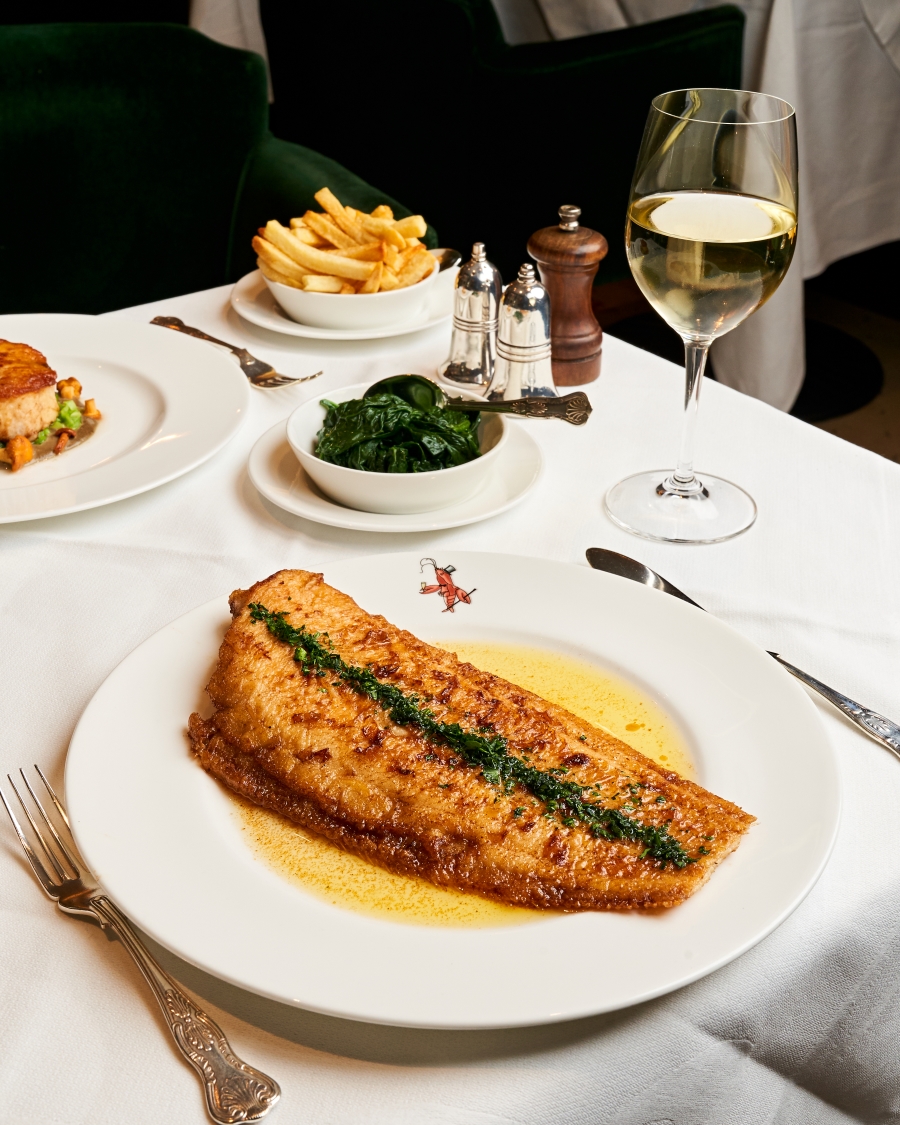 The main meals continued to impress with the red mullet on a bed of lentils having the perfect combination of textures. The mullet was as soft as butter, falling apart under the knife and melting in your mouth in much the same way. The accompanying side dishes of fries, beans and cauliflower cheese elevated the dish whilst bringing their own unique flavours to the plate. The fries were classic and faultless and the green beans had just the right amount of bite to them. The cauliflower cheese was just as good but may have been better without the cheese souffle to start as it became too rich to finish.
Wiltons may not be the best place for vegetarians and vegans, as the mushroom risotto, although good, was not stand-out, and felt a bit... lacking. However, going to a restaurant known for its seafood, it is to be expected that the meatless menu may not be quite on the same level.
Of course, overindulgence for starters and mains can leave one feeling quite overwhelmed yet apathetic about the dessert options. Saying this, the welsh rarebit (which is essentially glorified cheese on toast) was superb. The perfect sunset to any meal is a double espresso, petit fours, and happy faces, which is exactly how an evening meal at Wiltons ends.
In an age of small plates and paper menus, Wiltons is an indulgence that leaves you feeling satisfied. Timeless and quintessentially British, it's a treat for modern diners everywhere, and is no wonder it has been a staple in London cuisine for 280 years.
55 Jermyn St, St. James's
London SW1Y 6LX

As an Art de Vivre subscriber, discover more fine dining restaurants, such as Moma in Rome.
Inspire our community
A global community of enthusiastic and curious ones. Diverse voices. Subscribe for free to share your vision and enhance our art-filled world.


To leave a comment you must
sign in