Insight
Pinocchio review – a heartwarming film about being true to yourself
Guillermo del Toro's long-waited Pinocchio is a star-studded stop–motion movie that took 940 days to wrap up. With a voice cast including Ewan McGregor, David Bradley, Christoph Waltz, Tilda Swinton and Cate Blanchett, it's a gnarly new take on the well-known classic tale.
An academy-nominated movie
The director of academy award-winning fantasy films Pan's Labyrinth and The Shape of Water took around 15 years to complete the movie. Although del Toro announced his first intention of making the movie back in 2008, it was finally released in October 2022 at the BFI London Movie Festival, and hit the streaming service Netflix in December 2022.
Since its release, Guillermo del Toro's Pinocchio has received critical acclaim. The movie was nominated for Best Animated Feature at the 95th Academy Awards, and had three nominations for the 80th Golden Globe Awards, winning Best Animated Feature Film award — making del Toro the first Latino to win in this Golden Globe category.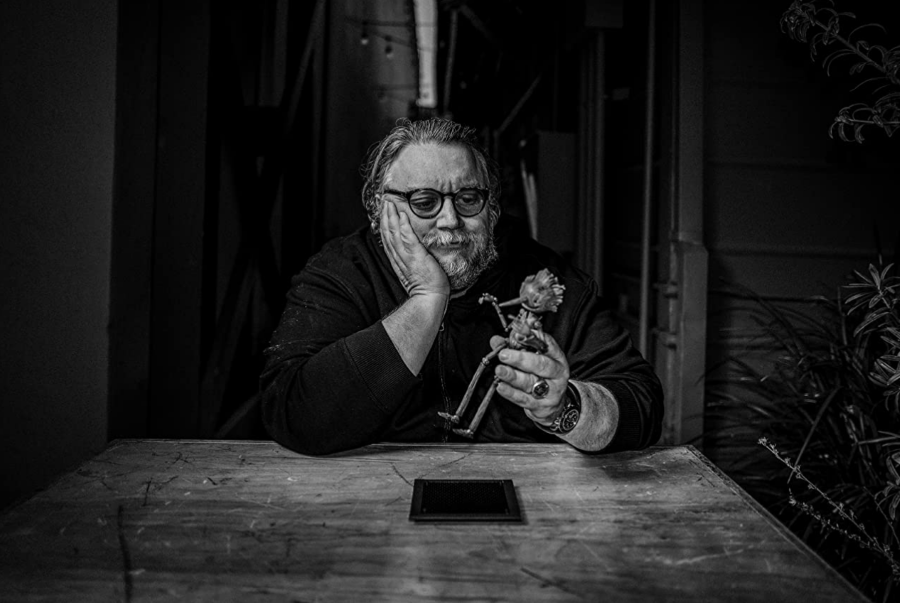 A strange yet humane new take of the classic tale
Del Toro's take of the classic tale includes his signature style with sea-monsters and otherworldly creatures with blue-violet skin, much like the creature from The Shape of Water. Similarly, to his previous works — such as Pan's Labyrinth (2006), and The Shape of Water (2017) — the movie tackles the question of what it means to be human and part of a society when you are perceived in a different way to others. As in Pan's Labyrinth (2006), and The Shape of Water (2017) the film starts with fearful and monstrous emotions, but becomes more humane towards the end.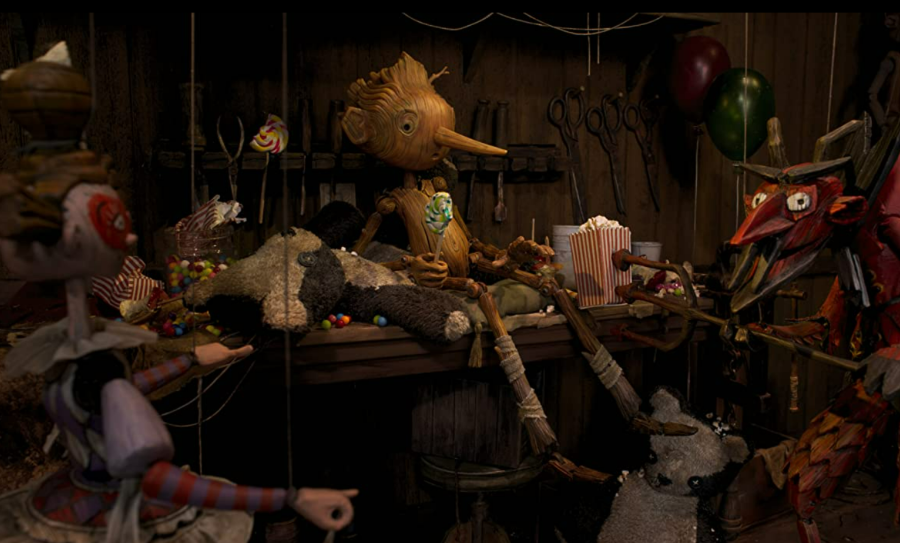 Set during the rise of Fascism in Mussolini's Italy, this dark musical fantasy was co-directed by Mark Gustafson and tells a story of love and disobedience, with Pinocchio struggling to live up to his father's expectations. Woodmaster Geppetto loses his son, Carlo, to air-bombings during WWI and to numb his misery, starts drinking alcohol. In a fit of alcohol-induced rage, he cuts down the pine tree looming over Carlo's grave, and carves himself a new son, a scene that seems somewhat gothic and Frankenstein-like.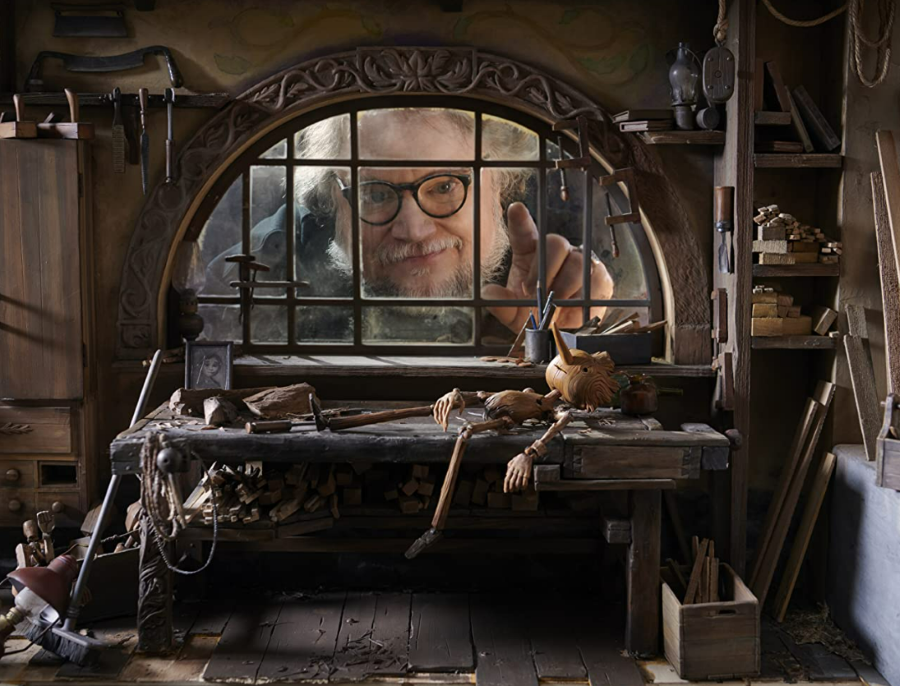 Del Toro's Pinocchio is a story of imperfect fathers and imperfect sons. It's also about love, loss, grief, pride and acceptance. Pinocchio is a rebel by nature, a puppet without strings, refusing to obey the rules of society that blindly follows fascist Mussolini's regime. "You're just a slave who will do as I command," Count Volpe tells Pinocchio after manipulating him to join his carnival by calling him his "star", a "miracle" and the "chosen" one. Pinocchio rebels, even though it bestows death on him. Death isn't an end for him, but a waiting period until he rises again. On learning that he can't die, Pinocchio is taken to a youth military camp to fight for his fatherland and "become a real boy".
Pinocchio: Wooden or not, he's a real boy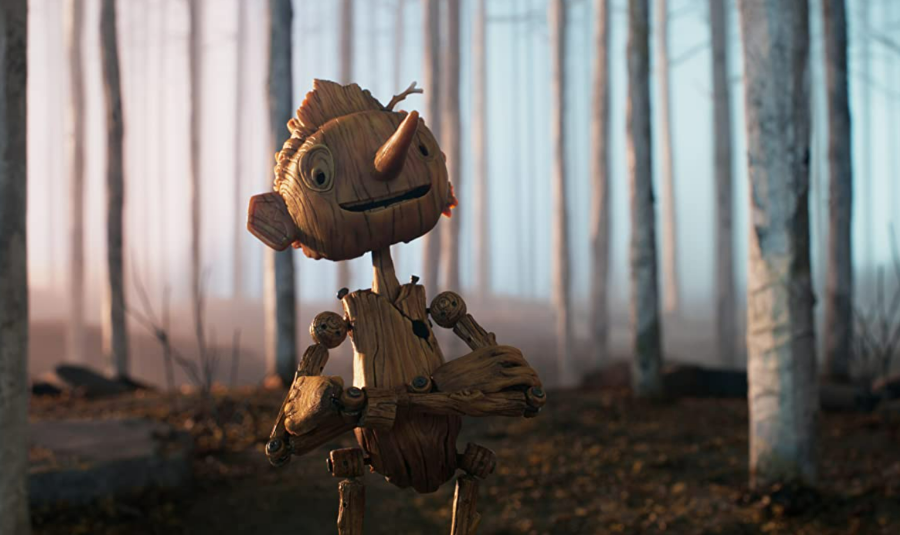 Pinocchio is an outsider who is extremely emotional, curious and has unconditional love for Geppetto, the woodcarver who created him. No matter what obstacle he encounters, he finds a way to get back to Geppetto and teaches him that being a father is about learning to love his kids and family for who they are.
Although he has a huge hole where his heart would be, Pinocchio proves he has a huge heart nonetheless. Unlike mainstream interpretations of the classic tale, del Toro's Pinocchio doesn't aim to turn the main character into a "real boy" by physically changing himself.
To me, it's essential to counter the idea that you have to change into a flesh-and-blood child to be a real human,
Del Toro told Vanity Fair.
All you need to be human is to really behave like one, you know? I have never believed that transformation [should] be demanded to gain love.
The film's message is that, while you may not know what is in store for you, if you open your heart to change and stay true to yourself, you will eventually find genuine love and acceptance.
Looking for more inspiring movies? Check out our review of Glass Onion: A Knives Out Mystery film.
Photo Credits: © IMDB
Inspire our community
A global community of enthusiastic and curious ones. Diverse voices. Subscribe for free to share your vision and enhance our art-filled world.


To leave a comment you must
sign in